It's been a few months since we last launched an eCommerce theme. Today we are happy to announce yet another WordPress theme built on top of our eCommerce framework. The theme is designed for showcasing and selling digital goods – DigitalBox.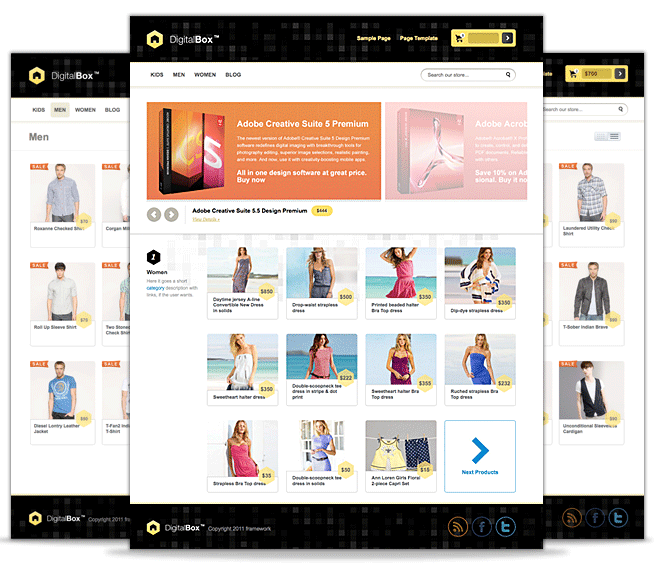 DigitalBox theme is all you need to setup a trendy online retail shop within minutes. The beauty of this theme lies in its professional design and easy customizability. Not to mention the robustness and flexibility offered by our eCommerce framework that powers the theme. Apart from being visually appealing, DigitalBox follows the standard rules of an eCommerce site while still providing decent inviting look. Not only your visitors will love your site, but even search engines like Google. That's because we have incorporated the best SEO techniques into DigitalBox. Simply install the theme, add your products, their pictures, some description and you are all set! The neat grid layout on the homepage is intuitive and easy to draw your visitors to the product page and finally to the checkout. For quick check-out, the bar is provided to the top-right.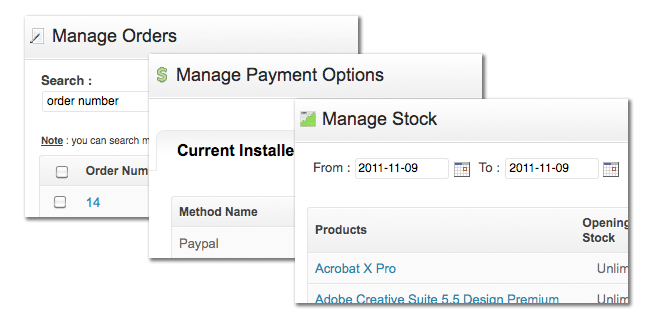 DigitalBox theme has many customization settings so you can easily mod it to your taste. Although we've made this one for digital products, you can use it for other goods too. We're sure that DigitalBox eCommerce WordPress theme is all you need to create your own eCommerce site you always wanted! Check out the live demo of the DigitalBox theme and of course, you can try it free for 14 days.
View Live demo and Buy this theme. Create your eCommerce site now!
Share & Win
Like this theme? Want to have it? Help us spread the word about it and who knows, maybe you'll be among 3 lucky winners who will get it. Just like the past couple of Share&Win contests, the same rules apply here. You can win the theme by tweeting about it (clicking on the Tweet icon below), by sharing/liking this on Facebook (the Like icon below will take you to the Facebook post) or by being the fastest one to provide a correct answer to our contest question. The question will be posted on our Twitter and Facebook feeds sometime in the next 2 weeks.

Tweet
or


---

The time has finally come to announce the winners of our DigitalBox contest! First off we would like to thank all of you who participated and spread the word about this beautiful theme. Just like last time two lucky souls were selected at random and one person won the theme by being the quickest to answer to our question. So, the three winners are:
Ben Gillin. Ben won the theme by liking our post on Facebook. Be sure to visit his Facebook page by clicking here
Chintak Dholakia. Chintak won the theme by retweeting. You can check out his twitter feed by clicking here
The last winner is Vince LaMonica. Vince won the theme by being the fastest one to answer our contest question. You can follow Vince by clicking here.
Again, thanks everyone who participated!