Vacation Rental is a Templatic theme for showcasing rental houses and similar properties. Nice looking design and an easy-to-use booking form made this theme a fan-favorite. There was however one feature missing, a feature that we're including with this update – seasonal prices. If this is the first time you are reading about Vacantion Rental make sure you visit the initial blog post and sales page.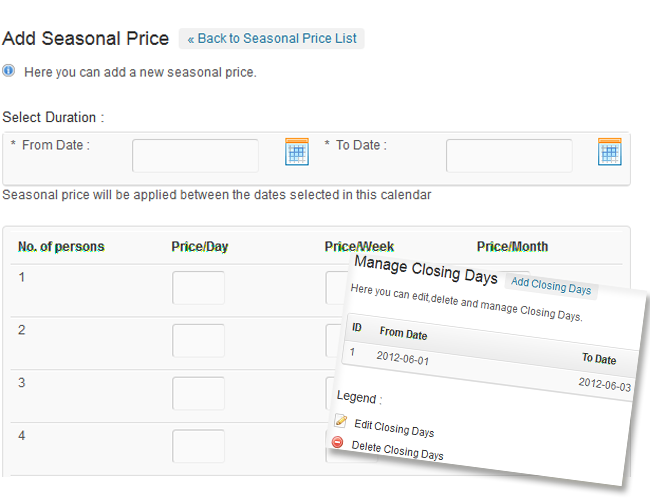 With seasonal prices you are now able to define a different price for specific time-frames during a year. The theme allows you to create as many seasonal prices as you want/need. As you can see in the screenshot above, the section is easy to understand and setup.
This update is completely free for all current Vacation Rental owners. To get the update visit the member area and download the latest version of Vacation Rental. All those interested in purchasing the theme can do so by clicking here
Along with already mentioned seasonal prices Vacation Rental also comes with Closing Days functionality. With this functionality you can quickly make specific dates unavailable for booking – for instance when you are using the house.
Watch the following video to learn more about Vacation Rental
This update wasn't as extensive as some of our recent ones but it does include features that were requested (by far) the most. Let us know how you feel about the update in the comments below