A year has been passed since we last show you preview of automobile theme. Then on, we went ahead and released several simple and advanced themes but development for automobile theme were postponed each time – mostly, because we didn't knew what an ideal automobile theme should be and should have.
Earlier last month, one of our club member – Chris Gallagher got in touch with us who happened to have thorough knowledge in building websites for garage and what they actually require and don't require. After initial discussion we got the much needed clarity and the stuff progressed quickly from a wireframe to fully developed WordPress app for an automobile garage.
We are proud to announce launch of much awaited Automobile theme for garage owners. Ofcourse since the fields of this theme is customizable, you can use it for many other industries.
View Automobile theme:Live Demo | View Features and Buy
Let us take a quick image tour that explains why this is the best Automobile theme out there.
Homepage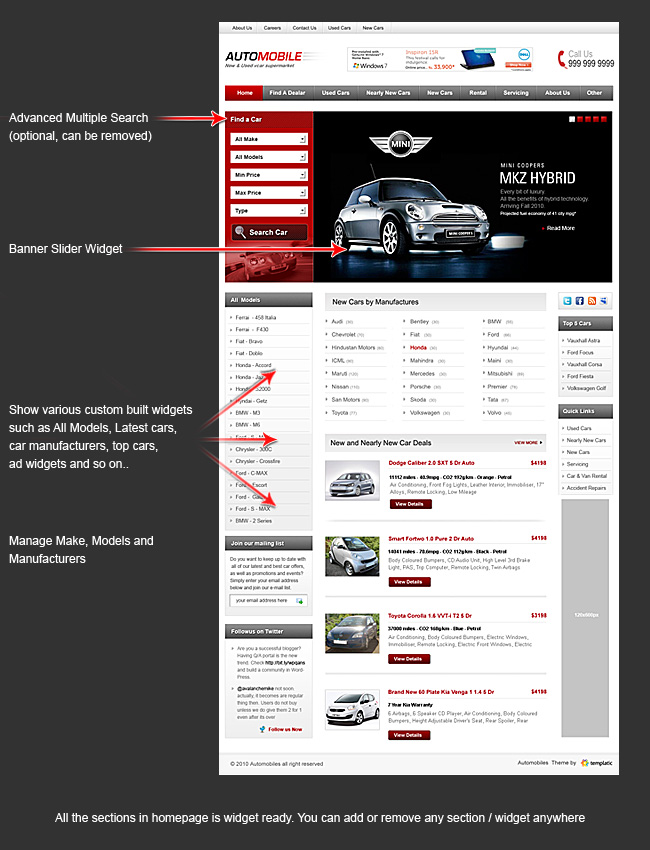 Like the screenshot about mentions, the best thing about this theme is that the homepage is completely widgetized. You can drag and drop any sections that you wish to add or drag off that you don't like. For example, if you have a small garage and wish to remove advanced search all together, simple – simply drag off advanced search widget from widgets section in wp-admin.
Like wise, wish to add "About our garage" section right below the main slider? Simply add "Text" widget and add any & all content you wish :)
Car Listing
The car listing shows all your cars along with basic description and vehicle summary fields chosen by you. A user can then sort the listed cars in several ways.
Inner page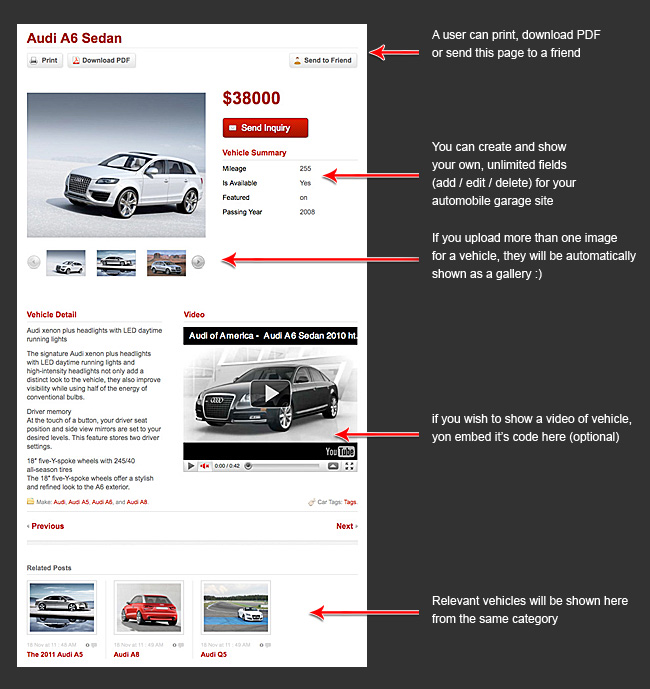 A car details page covers every important aspect in terms of what is required for a potential buyer of a car. The screenshot above is self explanatory. Best thing about this theme is, you can manage as many custom fields you want for a vehicle.
Administration
Backend management is really powerful for your auto garage website. Take a look and read explanatory text along the way.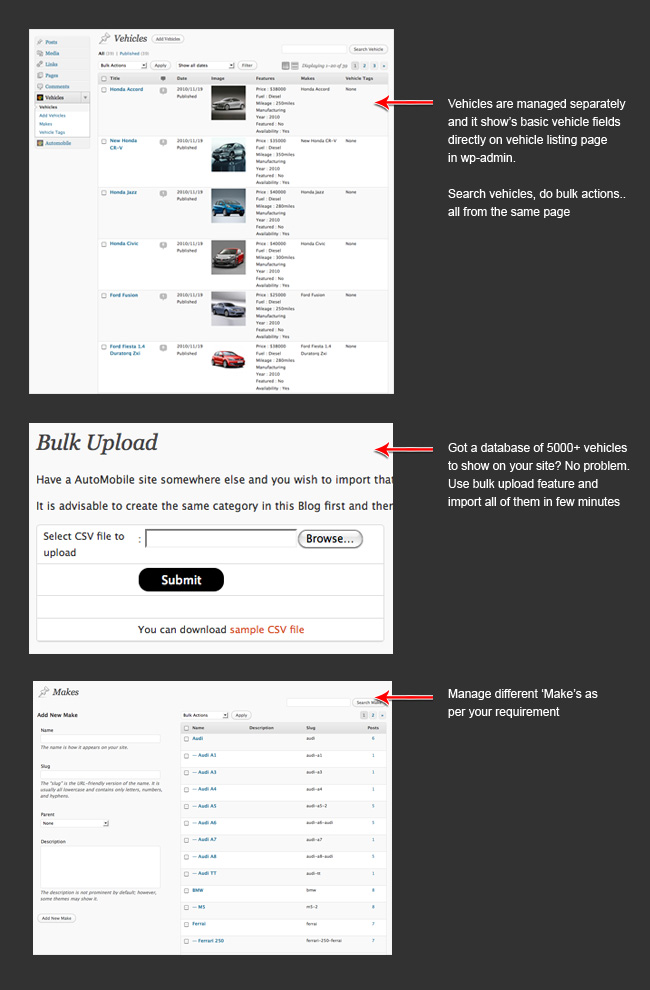 And finally, here's the screen that lets you manage the fields for your autogarage site. It also lets you manage – on which page (category or listing page) you wish to show the field – or, do not wish to show :).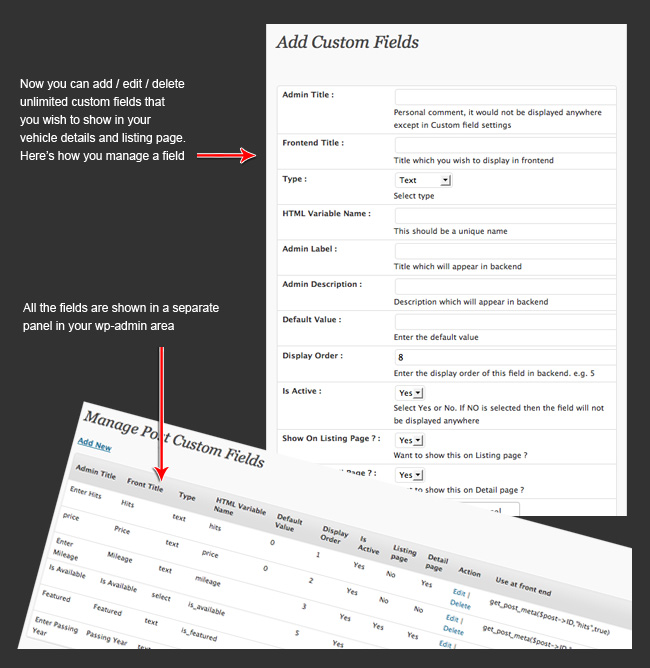 Enough explanation, I think now it's time for you to explore the theme for yourself :) .
View Automobile theme:Live Demo | View Features and Buy
So, what do you think?
The launch of this theme has been pending since long but we are satisfied that we did justice to the final theme being released today (literally everything has been changed from the original preview we shown earlier). Hope this theme fits the auto garage market requirement as  a mass. If you be a little bit creative, this theme can be used for so many other industries :). Let us know your feedback on this theme via comments.
Please note this theme uses advanced custom panels and taxonomy. It will only work with latest version of WordPress – 3.0 or above.