In last 3 years, you've seen us releasing different, niche specific themes in our Premium Themes Club. The club now features 60+ plus themes in different areas from application like portal themes to business, portfolio, multimedia, magazine, e-commerce and so on. Each theme have a specific purpose and helps creating quick, professional website using WordPress for any business.
Many web-design studios and other professional users use our themes to build sites for their clients and build businesses as freelancers. The club helps them provide wide variety of out of the box WordPress Premium Themes; thus saving time + money + tedious professional efforts.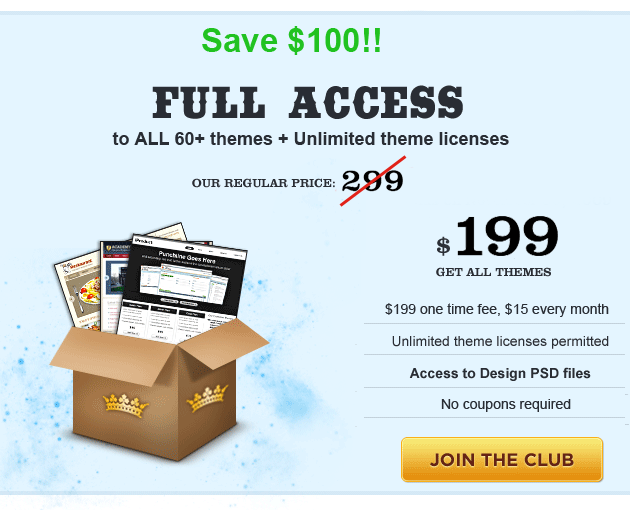 Here's a very limited time bound deal for those who have been planning to join the club. Our regular club price is $299 but if you join the club now, you can save whopping $100 and can join only for $199. So if you have been planning to join, this is the right time.
Remember, the offer ends 12pm on May 31, 2011.
Check all our available themes, View features of our club or, join the club right away!