Ever thought of building a mini social media site but couldn't really pull it off? Well, our PlusOne theme is all you need to grow a social community within your site. PlusOne theme, as the name suggests will enable your visitors to submit content and +1 posts submitted by others. +1 is essentially a vote given by your users to a particular post. This is how it works – your visitors register on your site, submit articles and then others vote (+1) on those articles. But, it doesn't end here. Your users will also be given a complete dashboard where they can edit and delete articles. PlusOne theme is all about increasing user interaction, making a social community on your site and above all voting posts.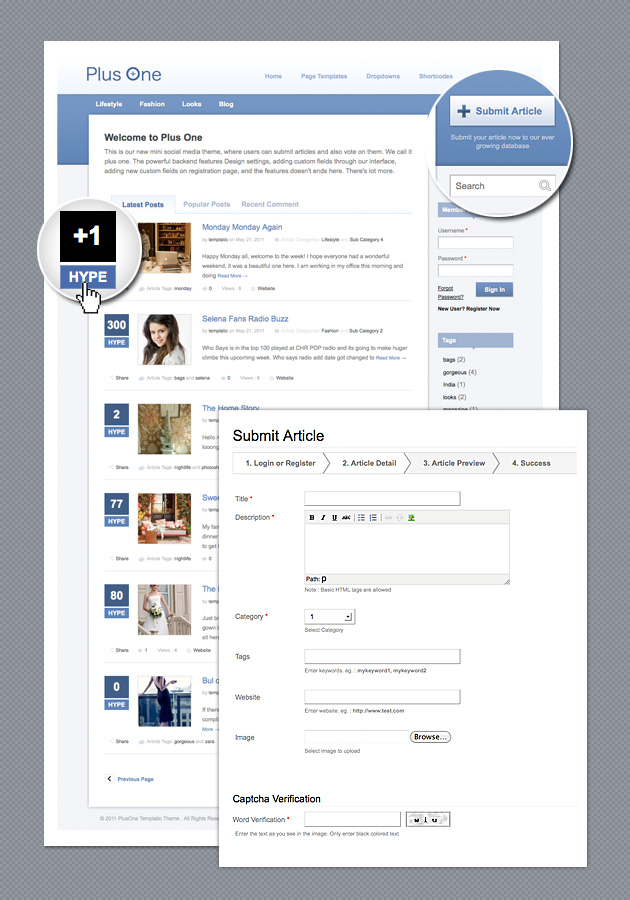 Some of the unique features of the PlusOne theme are:
5 detailed color schemes
Built in 8 Page Templates
Integrated 30 Shortcodes
Advertisement widgets
Design settings panel
And many more regular features
PlusOne Theme View Live Demo | View Details and Buy

So what are you waiting for, create a small community with this theme. Go grab it now, for its one kind of theme which you won't find anywhere else. What do you think of this theme? Do let us know your thoughts in the comments.