Templatic's one click auto install has really simplified the process of installing the theme, taking away hassles of making endless settings and confusion. (read the original announcement of our revolutionary Single click auto install feature)
You'd glad to know that we've taken it even further by improving the auto install procedure. This particular update is for advanced users who want to setup the theme for themselves.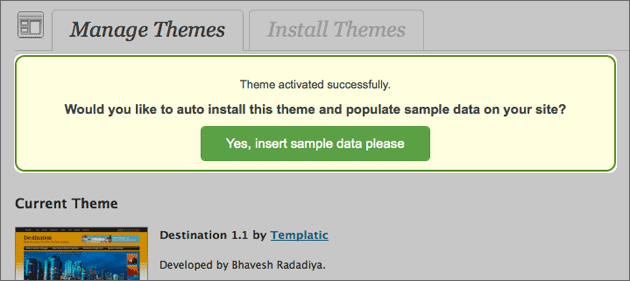 Here's how it works.
Once you activate the theme, you will be presented with an option whether you want it to auto install the theme for you?
If you click yes, it will populate sample data, categories, widgets and other options for you.
Once you auto install the theme, it will give you an option whether you would like it to remove the data it has inserted?
Awesome. Isn't it? Head over to templatic members area and download the latest version of the theme(s).