Since original launch of first e-commerce theme – Store on this site, you have received occasional improvements in our themes powered with templatic e-commerce platform. The updates included an affiliate module, usability improvement, guest checkout and so on.
Here's two shiny new features available absolutely free in our e-commerce themes now.
Custom product links
If you want to manage a store but don't have your own products, that's perfectly all right. With this new feature, you can mention a custom link (could be anything. A link to amazon, an affiliate link or a simple link that takes the user to different site).

When you specify a custom link, the theme overrides all your other settings and replaces "Add to Cart" with "Buy Now" button and clicking this buttons takes the user to the new link that you specified.
This feature also comes handy when you want to sell your own products but once in a while, also want to show products of other stores on your site with affiliate link.
Stock / Inventory management module
Many of you, our existing users requested an inventory module that allows admin to manage stock of the products being sold on the store. This is not a feature that can be built overnight but templatic team gathered feedbacks from the forums, studied around and built a basic inventory / stock management module which is now integrated in all the e-commerce themes on this site. You may download the updated version of the theme absolutely free from the member area.
Here's a sneak preview to what this module does.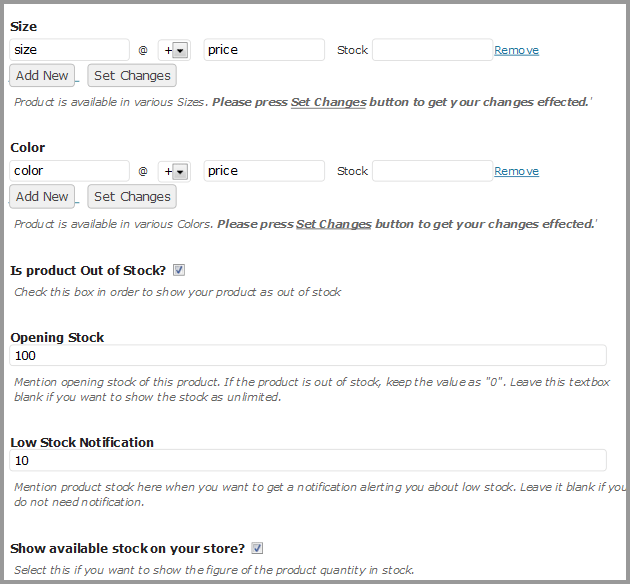 When you are Adding a product, you now have more options at the end of page which will let you manage stock for this particular product. You may manage overall stock plus, also you can manage stock for sizes and color variation of your product. You may set low stock email notification if you want to.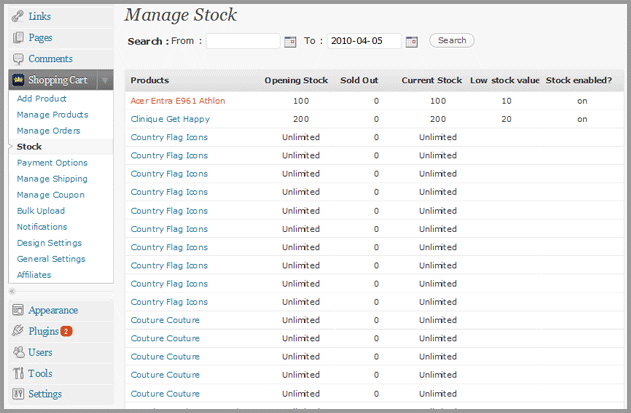 A new menu/page is now available in your "Shopping Cart" panel that shows all your stock management values. Check the screenshot for moer details.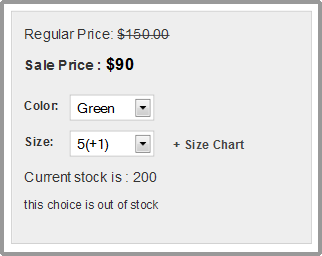 This is how the stock will be shown on your store front. Your product stock maybe 200 pieces but if the green color is out of stock, when the user selects "Green" option, the "Add to Cart" will disappear and "Out of stock" notification will be displayed. Awesome, Isn't it?
So, if you are a templatic e-commerce theme customer, go ahead and download the latest version from the member area. If you are not a customer, you have now more reasons to purchase one.
More awesomeness is coming this month for the existing customers. Watch this space for new announcements.