Here's a quick announcement on some of the updates we did in Answers Theme – Question Answer theme in WordPress.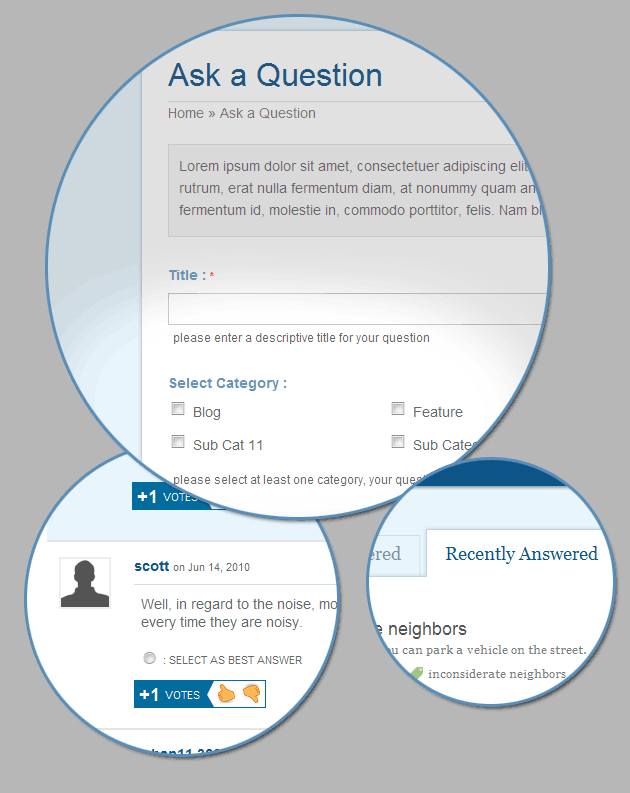 The theme has under gone many tiny changes & improvements. Here's some of them.
New tab Recently Answered: A new tab "Recently Answered" has been added where you can see the question that has been answered very recently. Also sorting tabs at the top has been revised with different labels (you may change the labels by editing label.php file).
Select category in Ask a Question page: While asking a question, now your site visitors can select under which category they wish to ask their question. As an admin, you may select a default category in case your user select no category.
Display of Answers : The display of answers in a particular question page has been changed to a different, better look. With gravatar focused on left, users can be distinguished differently.
Voting UI: Voting the answer is not revised to different, better look that takes less space and looks more in line with the overall layout.
We hope this upgrade will be useful to you and empower you using this Q/A theme even better.
Note: Please login to templatic member area and download the latest version of this theme. The theme zip file also contains a  changelog.txt file that explains the files that has been changed in this upgrade.