Starting from today until 31st December, you get total THREE themes for the price of ONE. There's no coupons, no conditions. If you buy before 31st of this month, you are in.
Here's how it works.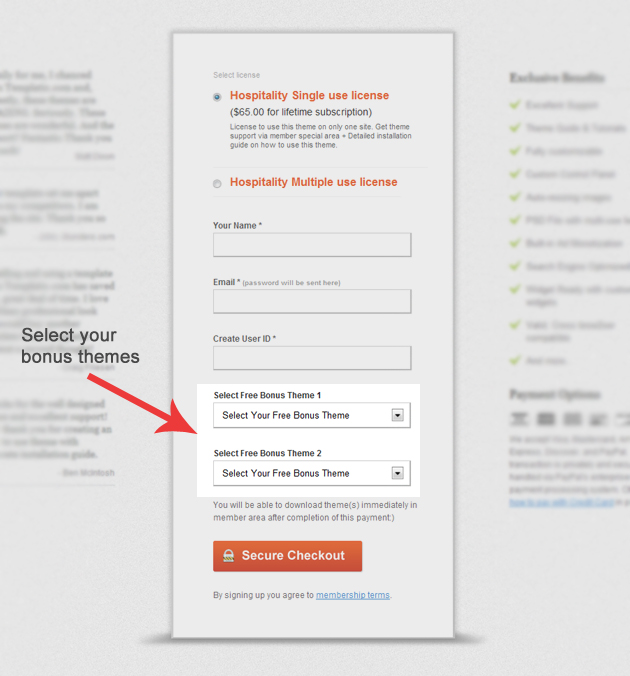 Select a theme from our themes gallery
When you click on Buy Now button, you will be taken to signup page where you register yourself and select the other two bonus themes – Absolutely free!
Once you complete the payment, you will have all three themes available for the price of one.
Yes, its that simple. Remember, the offer expires on 31st December, 2010 Grab themes of your choice now.
Note: You must select bonus themes at the time you checkout. Bonus themes will NOT be added separately later on.