As a templatic customer, you demanded a magazine theme and here it is. The templatic theme store features many out of the box CMS and Business themes to represent your product and business. However, we were reluctant to make news/magazine themes as there are plenty of themes available in market in this niche.  But our Premium Themes club members should get themes on each niche and not just one.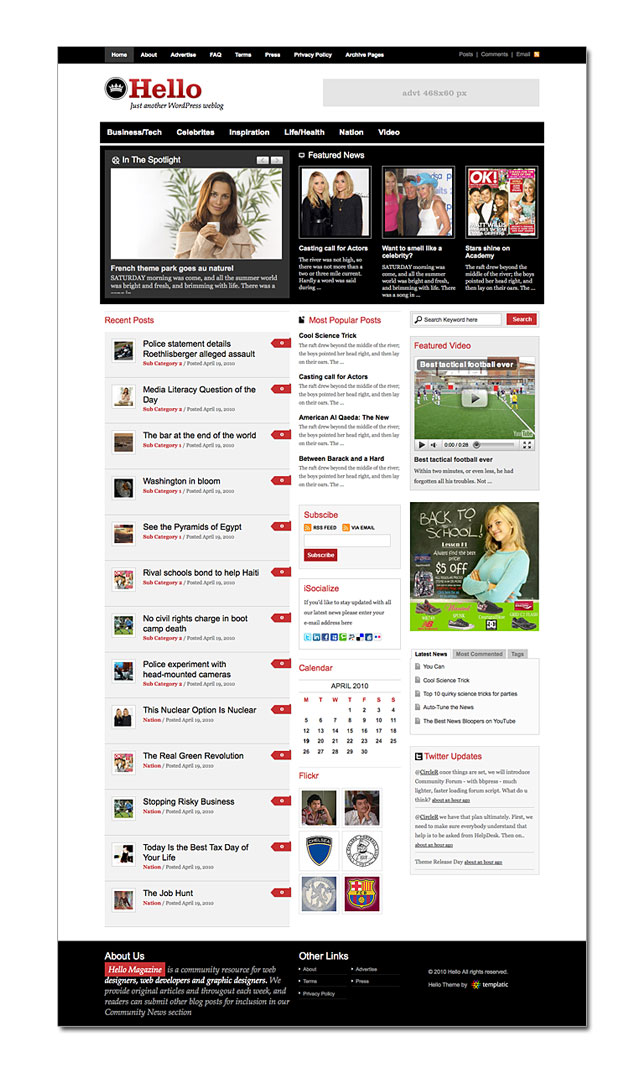 Today, we are releasing a unique layout for a magazine theme called "Hello". The structure of this theme is unique and the features are out standing. We're sure you'll love this magazine wordpress theme.
Built as per your specification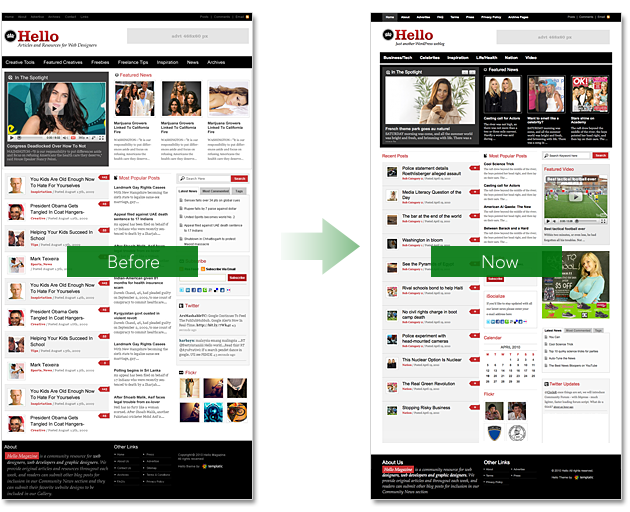 Great thing about this theme is, it is built according to your specification. Earlier, we showed you some teaser to upcoming themes at templatic and you guys provided some very good suggestions that made much more sense. Because we were still in development stage, we were able to revise the structure of the theme and integrated some very important areas and got rid of unnecessary stuff. As you can see in the above image, the final outcome is lot better.
http://templatic.com/demo/hello
View live demo and Purchase
View Live Demo of the theme and head over to official sales page of the Hello Magazine theme to check all the awesome features of this theme and once you like it, purchase it.
http://templatic.com/demo/hello