Had to publish a quick post. It's been while since we released Inspired Bits theme. While we are super excited over the themes we are preparing, it would be good to release a cool theme in between. Some of the users suggested us to create a wedding specific theme and yes, we will release a wedding theme this week.
But we need your help/suggestions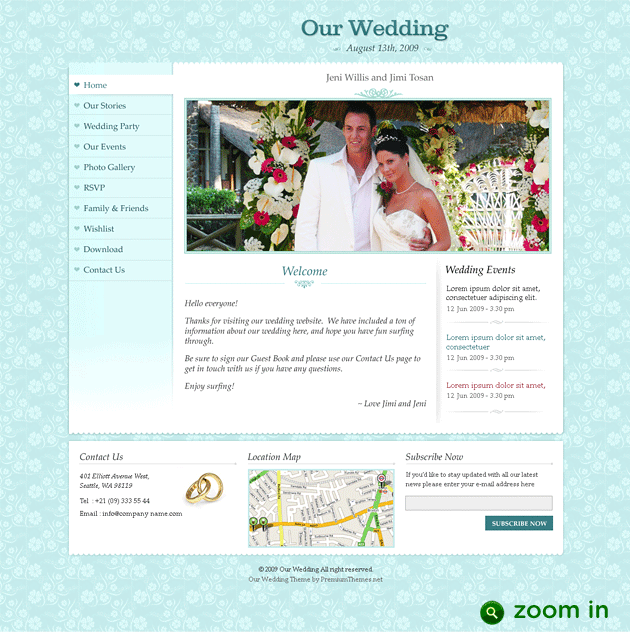 Click on above image to view full size screenshot.
Here's a quick mockup we prepared for the homepage but we are not sure on what elements/sections to place there. Can you please let us know via comments on – What do you need in a wedding theme/website? What are the must have elements. What importance it should be given etc.
Before we go on Diwali Vacation for few days, we hope to release this theme. Please comment on this page and let us know your requirements/suggestions.