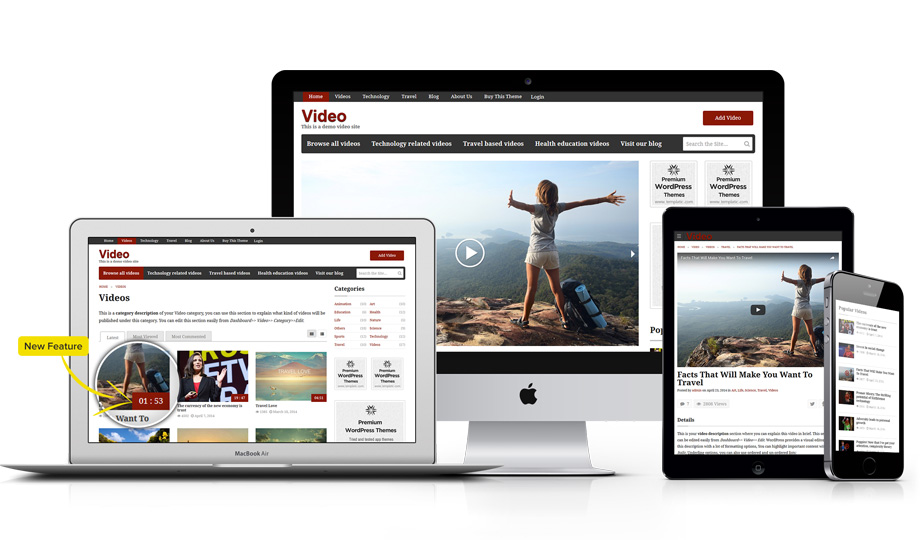 Today I'm happy to announce a totally new take on Video, a responsive video WordPress theme. The original free theme was released almost four years so this will definitely be a welcome refreshment. This updated theme comes with a totally new mobile-first codebase (explained below) and guaranteed support with every purchase.
Totally new codebase and focus on mobile
Powered by ZURBs Foundation, the new Video theme is fast, like, really fast. The lightweight framework makes this the speediest theme inside our portfolio. Part of that is also due to the approach we took with features. Compared to most of our other themes, Video does not come with many bells and whistles. The theme does one thing, and does it well.
Even though we've been creating responsive themes for years now, the new Video just might be our best work so far. The Foundation as a whole was built with CSS optimizations and mobile users in mind so the theme is, in a way, just following the same basic principles. Visit the demo site with your smartphone or tablet to see the responsiveness in action.
Read More »