The 1.1.8 Directory update we released on Tuesday contained a bit more than "just" RTL language compatibility. In that update we also provided compatibility with the Infinite Scroll plugin. The plugin is totally free and can be downloaded from the plugins directory. Along with infinite scrolling, we're also releasing two new Directory add-ons!
Allow authors to moderate comments with the Reviews Manager add-on
Do you want to give your listing owners the ability to manage reviews on their own listings? Well, with the Reviews Manager now you can finally do that. Once a review is submitted on one of their listings, the listing owner will get an instant email notification. He/she can then either approve or delete the comment directly from the detail page of that listing. A link to this page will also be provided in the email.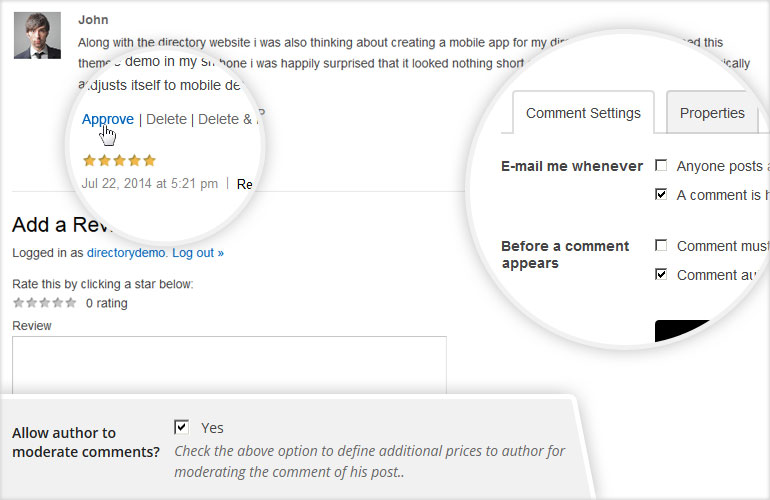 The best part about Reviews Manager is the fact it integrates with price packages. This allow you to use the front-end reviews management functionality as leverage for more expensive price packages. Those who want the feature will likely be prepared to pay extra for it. Another cool thing inside Reviews Manager is the new "Comment Settings" tab within the user dashboard page. Using that tab each owner can manage their own comment moderation settings.
Read More »