Creating a website and making it successful is one of the main force (probably the ultimate force) that keeps us active till we achieve it. As a website admin, to be successful you need to take right decisions at the right time which needs relevant, measurable analytic data as they say "if you can't measure it you can't improve it".
As a directory site admin, you would like to check out latest key matrix of the site such as the latest transactions, total revenue, latest submissions, how many new people have subscribed to your site etc. All these information are very important and getting all of them at the single place is even more important when you really want to map your progress exactly.
For same purpose we have developed a full-on admin centered add-on Tevolution – AdminDashboard which works on its base plugin Tevolution.
Directory theme come by default with basic admin dashboard and transaction reports but this add-on really takes it to next level.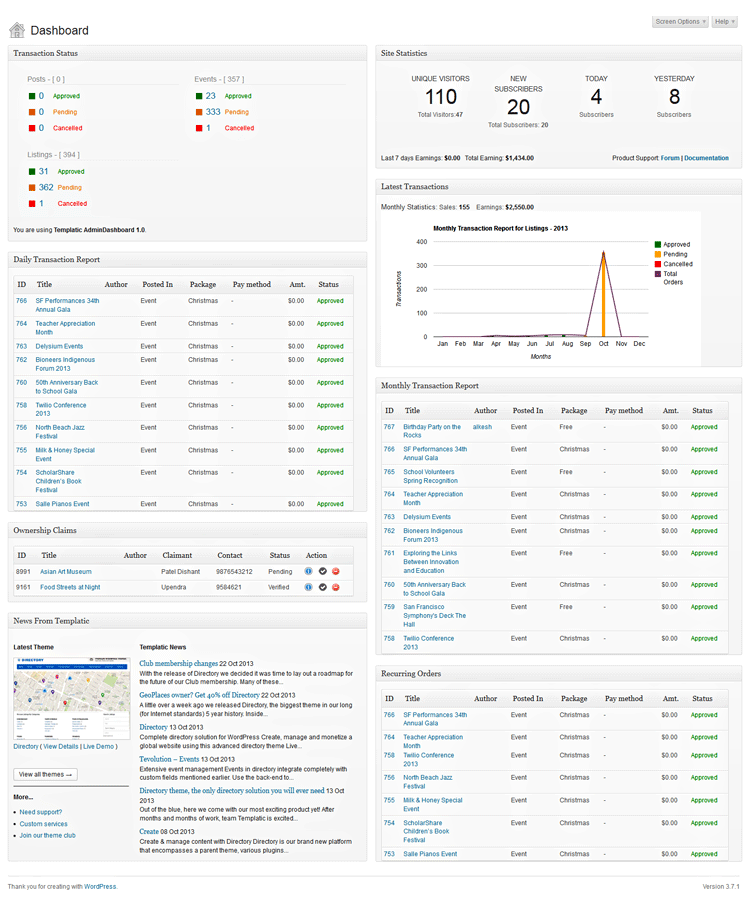 Read More »