Are you a digital products publisher? Maybe a creative crafts person having very nice products but didn't know how to showcase them nicely in your very own website? Rejoice. Meet this brand new theme 'Digiseller' which makes creating an online store for selling digital products very easy. This powerful and responsive theme for WordPress is ideal for selling almost any digital product you can think of.
This minimalist looking theme is designed for creative publishers. DigiSeller comes with our very own Digital Downloads plugin which lets you sell digital goods straight off your site.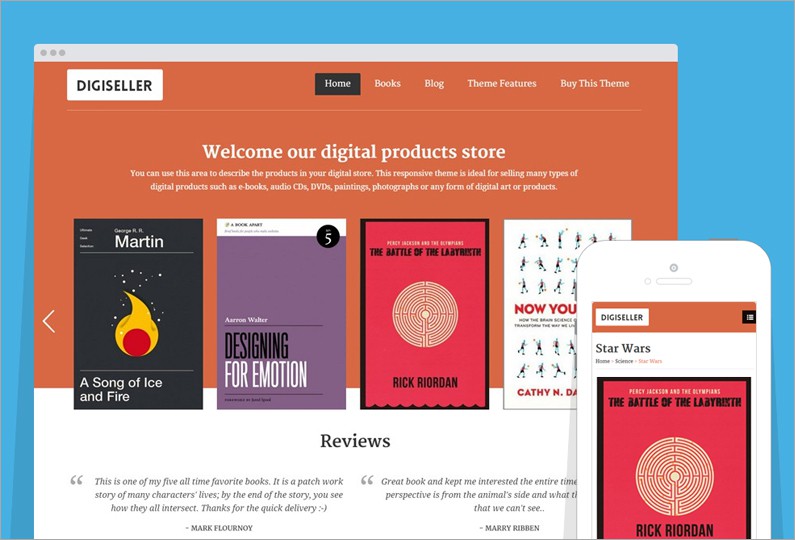 The new DigiSeller, digital downloads WordPress theme allows you to create unlimited product categories. This option lets you organize your online store the way you want. Selling anything from eBooks, images, paintings, CDs, DVDs or digital artwork is all possible with Digiseller. This responsive digital downloads theme is all you'll ever need for creating your online store. Not only is DigiSeller powered by Digital Downloads, you can also use the WooCommerce plugin. Installing this free and very popular plugin will give you options to sell any type of products on your online store.
Use this digital downloads theme to sell anything from eBooks, images, paintings to CDs, DVDs or artwork.