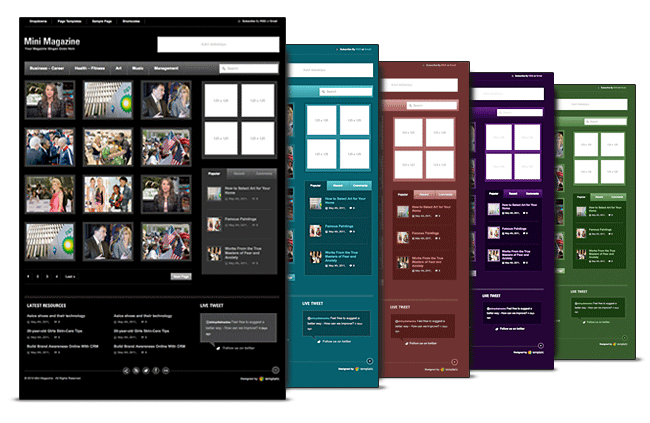 MiniMagazine is our yet another magazine/news theme with clean and minimalistic look. Your initial impression might be that this is not an advanced theme that usually comes out of Templatic's den but that's where the real catch is. This magazine theme is actually very 'different'. Combining simplicity and advanced blogging to create something you can actually use to make a quick magazine site.
Some of the standard + unique feature include:
5 detailed color schemes
Super clean layout
Built in 8 Page Templates
Integrated 30 Shortcodes
Advertisement widgets
Design settings panel
And many more regular features
The design settings panel will let you configure many settings to customize the theme. You can change the background color, link color, hover color, etc, and the best part is, you can do all of this without even touching a single line of code.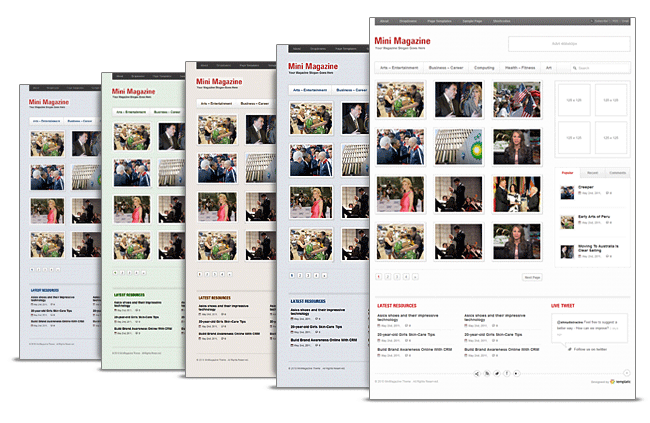 It comes in 2 base color variations – Dark and Light. Take a look at the links below and choose your style.
MiniMagazine Light Theme View Live Demo | View Details and Buy
MiniMagazine Dark Theme View Live Demo | View Details and Buy
We hope bloggers will love this new theme because of its super clean strategic layout and great advertisement placements easily configurable via drag and drop widgets.
Our fingers are crossed as this product might entirely fail or succeed :). What do you think about this latest beauty?