In case you haven't noticed, Templatic.com now sports a shiny cart that allows you to checkout with more than one product at a time. To celebrate this we're organizing a short 24 hour offer. Starting today and ending tomorrow you can get a bonus product on everything you purchase! The offer is valid for both single-product purchases (themes & plugins) and also our Club membership!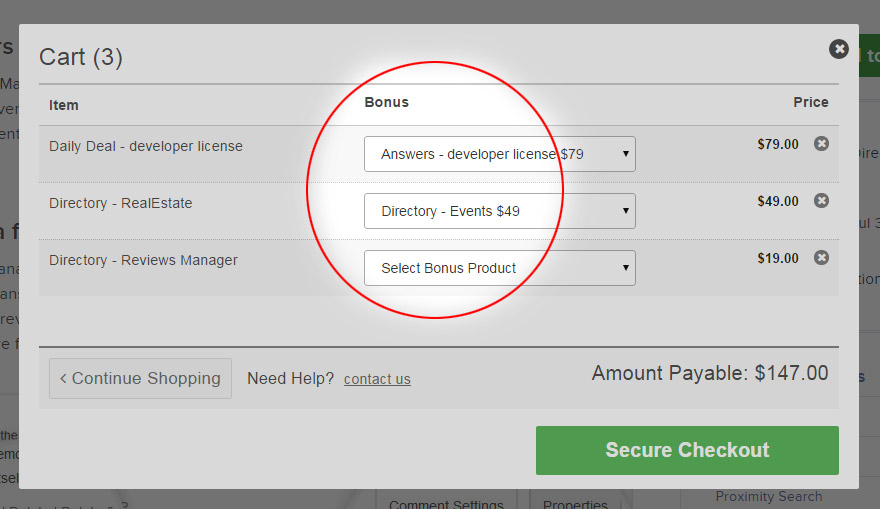 How to grab the deal?
Just click on "Add to cart" for the product you want and open the cart. A special dropdown menu will appear inside the cart offer allowing you to specify which bonus product you want. You're allowed to combine themes and plugins. In other words, if you're checking out with Directory, feel free to choose any of the available add-ons as the bonus product.
---
If you'll have any questions about the offer or a specific product feel free to use the comments section below. If you prefer to ask us stuff privately, just use the contact form.