While preparing for the upcoming Diwali holidays we were also working on a minimal, elegant WordPress eCommerce theme for you to showcase your products and sell them online.
Please welcome the Luxury! theme.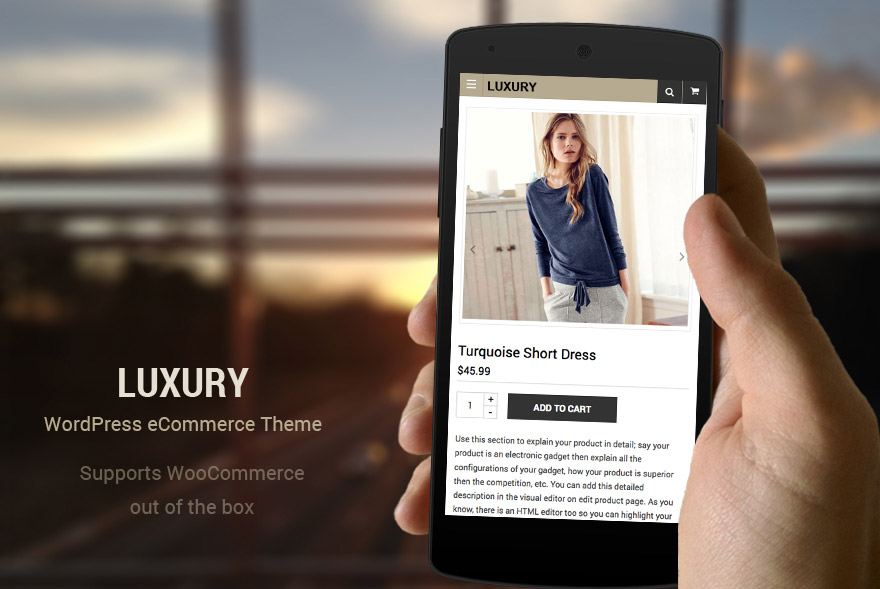 The theme is coded on top of the massively popular Foundation 5 framework. In other words, your eCommerce site will be fast, responsive and future ready. We worked with the Foundation framework on some past themes and were extremely happy with its performance. If you are a developer or just someone who likes tinkering with code, you will love this theme!
As mentioned earlier, the theme was designed with WooCommerce in mind. WooCommerce has quickly become the most popular eCommerce plugin for WordPress meaning it's a tried and tested platform just waiting for you to jump in.
Love it? Hate it? Please let us know in the comments.
View the Live Demo Purchase Luxury