HotelBooking
Showcase and manage your hotel online
The ultimate hotel theme
Hotel Booking WordPress theme is a sleek app theme powered by our advanced Tevolution plugin and the Booking System add-on. It is an ideal solution in case you're looking to create a hotel website that both looks and works the part.
Key features
Showcase your house/hotel

Having a good looking site is important everywhere, but especially in the hotel business. Each part of the theme has been designed to stand out in the crowd.

Online booking

Don't rely on third-party services and scripts, enable bookings directly on your site. As admin you can approve or reject any booking claim submitted by visitors.

Completely widgetized

The beautiful Hotel Booking homepage is created with a number of custom widgets. Swapping elements or including new ones is as easy as drag n' drop, literally.

Customize the booking form

Include the fields you want inside the front-end booking form. Apart from a few mandatory fields (room select), most of it is totally customizable.
Add services

Want to charge extra for stuff like parking or WiFi? Add service in the back-end, set the price and they'll appear as options inside the booking form.

Create a multilingual site

Use WPML to setup a multilingual hotel website where visitors can change the default language per their requirements.

Seasonal prices

Enter different prices and "minimum stay(for houses)" values for different dates of the year. Most owners charge extra during the peak season, you too can do that with this add-on.

Extensive booking calendar

In Hotel Booking each room you add will come with a matching availability calendar allowing visitors to clearly see which dates are taken and which are available.

Setup promotions using coupons

The included coupon module will allow you to offer discounts on your regular booking rates. An optional coupon field appears by default inside the booking form.

Maintain a regular blog

No worries, we didn't forget about the blog. Starting a blog with this advanced theme is as easy as creating a new category and adding some posts to it.
Hotel Booking WordPress theme features a stunning responsive design
How to make money with Hotel Booking?
The primary way to make money with Hotel Booking WordPress theme is to charge for accommodations. This is achieved using a booking form which allows visitors to book a room and then pay for it. The theme can also be setup so it only charges deposits; visitors can then pay during check-in or check-out.
Second option is by selling products. Using the popular WooCommerce plugin (explained in detail below) you can turn Hotel Booking into a bona fide web store.
Third option is turning Hotel Booking into a Tevolution-powered directory. Create a post type of your choosing, setup a front-end submission form and then charge for submissions.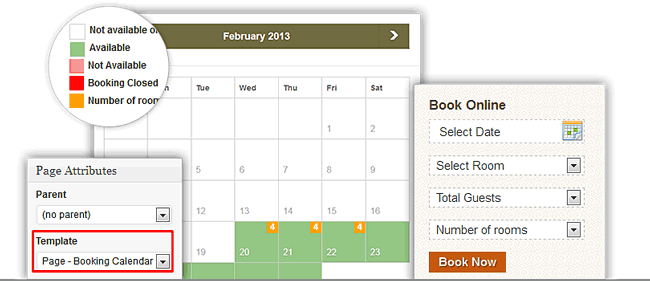 Customizable, widget ready homepage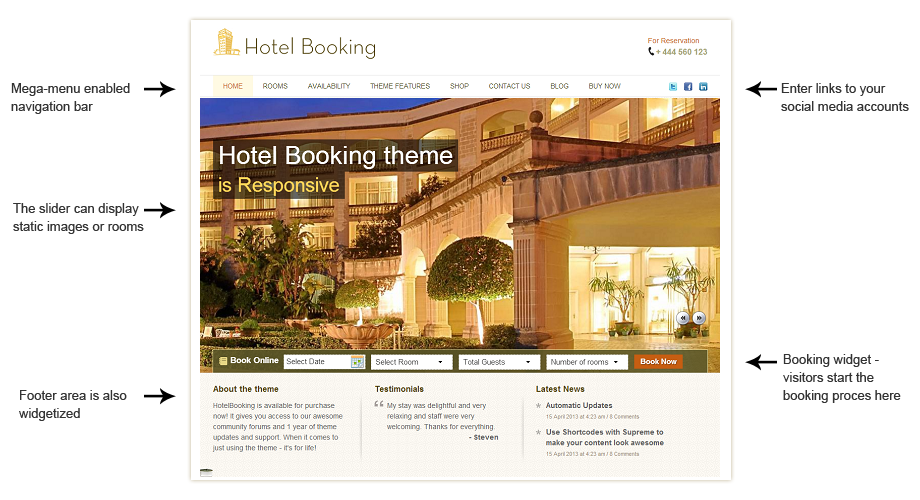 Visit our Showcase to see what others have done with Hotel Booking
The power of Tevolution
Tevolution is a plugin we use to power our advanced app themes. It can be used as a standalone product but works best coupled with themes such as Hotel Booking. Tevolution has the power to turn any theme into a full-blown directory.
It includes stuff such as the ability to create new post types. After that has been created you can continue with generating submission forms (so visitors can add content) and even monetizing the forms (so they pay before submitting).
On top of that there are features such as bulk import/export, custom register forms, transaction reporting and so on.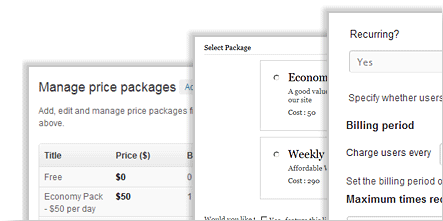 Tariff page

No manual price tables; generate a page which lists all your house prices.

Block dates

Make certain dates unavailable for booking. For instance, during house repairs.

Manage emails

Each email sent by the system can be tweaked in the back-end. Some shortcodes are available too.

Set tax

Set your tax amount and then choose for which houses it should apply to.

Set a deposit

Don't want to charge the whole amount online? Set a deposit and allow visitors to pay most of it during check-in.

Custom background

Use the WordPress customizer to change the background. It's all done in real-time.

SEO plugin compatible

Optimize your site for each engines using the most popular WP SEO plugins: WordPress SEO by Yoast and All in One SEO pack

Infinite colors

The theme comes with an extensive customization back-end allowing you to easily change the theme's appearance.

Social buttons

Allow visitors to share your content using Twitter, Facebook, and Google+ social networks.
1-click auto install

Pressing just one button inside the theme back-end you can make your newly installed theme look like our demo site.

Automatic updates

The days of struggling with theme files are over. This feature will allow you to update the theme right from the WordPress dashboard, much like you would update a plugin.

Outstanding support

In case you ever run into problems, our skilled staff will be there to help in community forums and in Helpdesk.

Detailed documentation

A multi-page guide containing text, images and video makes getting started with this advanced theme a whole lot easier.

Third-party plugin support

Use popular WordPress plugins such as Gravity Forms or WordPress SEO by Yoast to enhance the directory even further.

Custom widgets

Display unique content with widgets such as: Facebook Fans, Twitter Feed, Testimonials, Browse by Categories, Contact Us, Recent Review, Social Media and more.
Can I change the logo?

Yes, of course. The logo and favicon can be changed from the theme's back-end section.

Is this theme available as a HTML template?

No, it's not. It's only available as a WordPress theme.

Is bulk uploading available?

Yes, it is. It's built into Tevolution.

Does Vacation Rental work with WordPress MultiSite

Yes, it does. All Templatic themes work great on MultiSite.

Can I add house types?

Yes, you can. Houses in Vacation Rental are handled by a custom post type. It is possible to create categories for that post type. In this case categories would be house types.

Which payment gateways are currently supported?

Vacation Rental comes with 2 payment options enabled: PayPal and Bank transfer. If you'd like to offer more payment options to your visitors install one of our optional payment gateway extensions.

Am I allowed to customize the theme?

Yes, of course. You're allowed to make unlimited changes to the theme, design and functionality included. We even encourage this by including the best customized sites in our Showcase.

Is the theme available in other languages apart from English?

No, we're afraid it isn't. However, it does come with a language file you can use to translate the theme inside your language. Instructions for that have been provided here.

With which versions of WordPress is Vacation Rental compatible?

The latest version of the theme will always be compatible with the latest version of WordPress (whatever that is).

Is the theme responsive?

Yes, it is. The size of the theme will adapt depending on the visitors screen size.
The best theme support around
By purchasing this theme you will get access to our community forums; the primary area for receiving support at Templatic. Our team consists of both youngsters looking to expand their knowledge and skillful WordPress veterans.
Forums are actively maintained by our staff but there is also a lot of user activity. We actually encourage members to provide help to others and even give out monthly rewards (free themes) to those that do it regularly.
Private, 1 on 1 communication is done in Helpdesk allowing you to freely share sensitive information such as your site URL and wp-admin credentials.
Use WooCommerce to create a web store
WooCommerce is a free e-commerce plugin that will allow you to turn this booking theme into a fully functional web shop.
What's included in WooCommerce?
Super-easy store management
Extensive tax and shipping options
One page checkout for improving conversions
Advanced reporting and order management
Included coupon module for running marketing campaigns
Extensive documentation for both beginners and developers
Various sharing options
A massive selection of extensions
Completely secure with frequent checks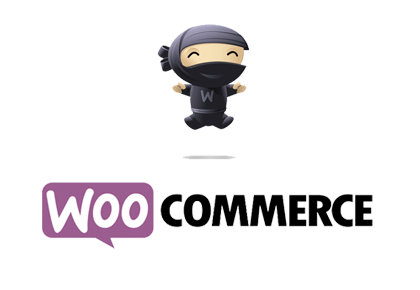 Our ultimate Hotel Booking theme flawlessly integrates with eZee all-in-one hotel reservation software. Allowing you to easily manage all your online bookings, eZee system is ideal for all hotel types.
Click on these websites to see how they have used the Templatic Hotel Booking Theme to take their platforms to the next level!
Templatic themes are the best theme provider I have ever used. They have great themes for everyone is looking forward to built a website. Especially their support is magnificent.

– MakormikBetorion

Templatic are awesome, i have developed my We Love Koh Chang website using their themes and plugins over the last few months and working with them has been great. I have needed their support on a few occasions and every time they find a solution. Thanks a lot for your help!

– Nikki Miller

Templatic has the best WordPress Themes and an exceptional and out-of-this-world customer service. I always receive a response in less than 24 hours, sometimes in less than one hour, this is amazing. I will recommend it to all my friends. Keep up the good work!

– Gian G Cappuccio
THIS WEEK ONLY
: Get 25% discount on any of our products. Use
"JS2500DG"
coupon code when you checkout.
Read More
.