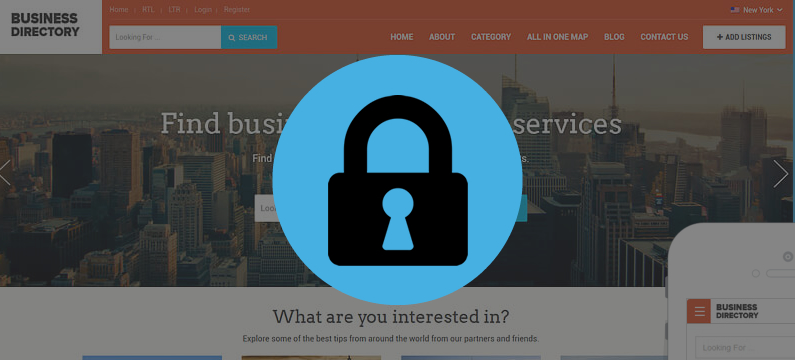 At Templatic, almost everything we do is centered around a single objective — helping you to build a business using WordPress. Whether it's a local business directory, a vacation rental website, a WooCommerce store or your own personal author website — Templatic themes are all about building your business.
As a child, did you ever build a sandcastle on the beach? Do you remember how great it felt to build something from scratch? The sense of accomplishment and pride that came with seeing a project through to completion? Chances are you feel the same way about the business you're building, right?
But maybe you also had the experience of the tide coming in and destroying your castle. Or worse yet, maybe some kid, bigger and older that you, came along a stomped on your castle. Destroying an hour of hard work in just a few seconds.
The reality is, your WordPress website is facing a similar risk. There are hackers out there who are interested in nothing more than destroying your hard work and wreaking havoc on your business. But how do you protect your website?
Continue Reading