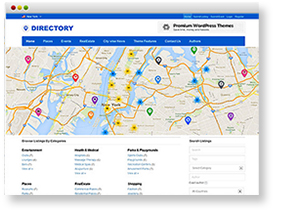 The Templatic business directory themes are simply the perfect solution for creating an advanced business listings directory. Since its release back in October, 2013, the Directory theme has proven to be one of our most popular themes for creating anything from a listings portal for your city, country or town's hotels, restaurants, services or for local or international small business directories.
Not only does the parent Directory Theme offer you so many advanced features, we have also designed various child themes for it to give you even more choice. The Directory child themes; Emblem, Explore, Cuisine, YellowPages, Travel and City Guide will help you choose the best look for your directory while still using all of the amazing features the parent theme has to offer (see features list).

Discover our business directory themes and launch your online business listings website today with little time and money !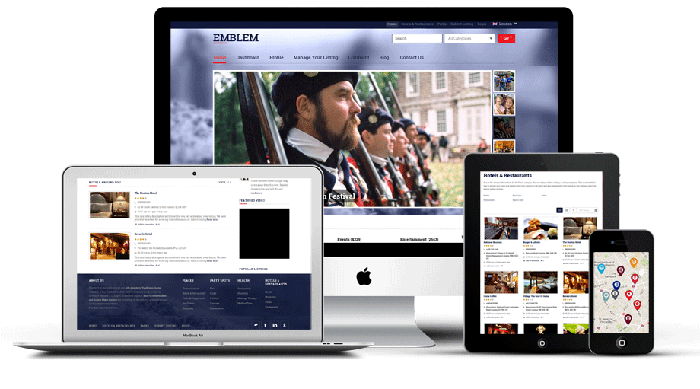 This child theme will transform your Directory theme into a stylish website which comes with blue tones and red highlights design. As well as benefiting from all the features and functions of Directory, Emblem boasts an elegant homepage slider of either listings, posts or custom images and a footer with a customizable background image.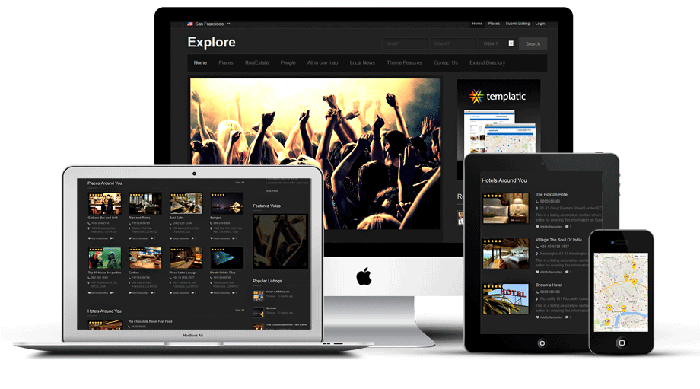 Explore is another amazing Directory child theme which utilizes all the advanced features of the parent theme and presents them in stylish and sophisticated dark colors. Use this business directory theme for a local or an international portal where as Directory, you can allow free or paid listing submissions.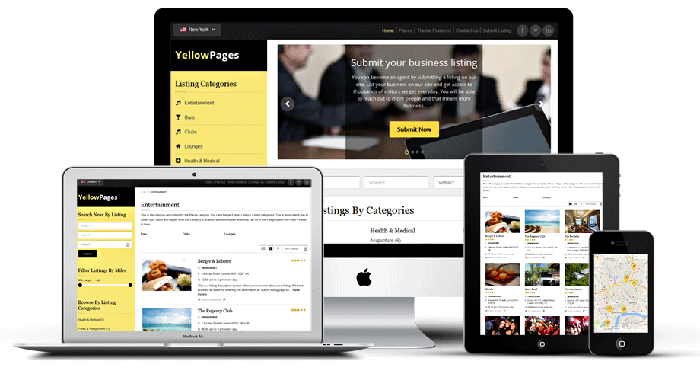 Looking to build your very own Yellow Pages business directory? Look no further than this awesome child theme. YellowPages will turn your website into an amazing business directory in no time and very little cost. With its yellow and tones of grey, offer business owners to submit their listings on a professional looking directory which needs little time to setup.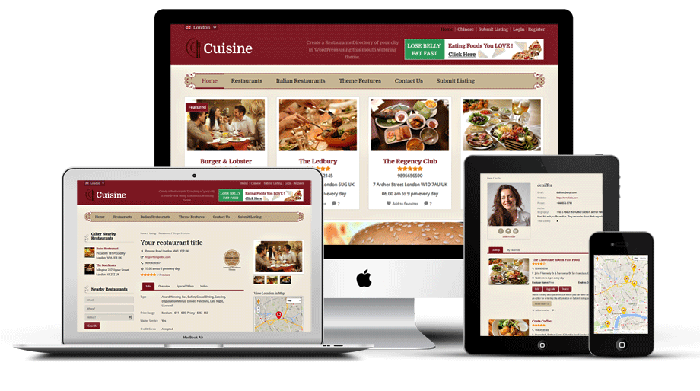 Cuisine is the perfect choice if you are looking to launch your very own online restaurants directory. This WordPress Directory child theme comes feature-packed with loads of restaurant related custom fields which can be used to filter search results. This stylish restaurants directory theme will guarantee your portal offers an appetizing experience to your visitors and keep them coming back every time.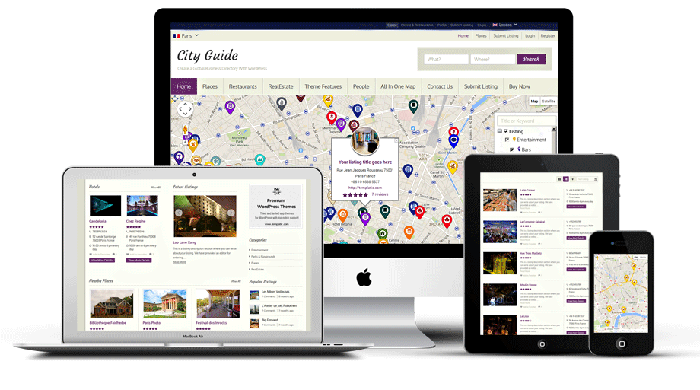 The City Guide child child theme offers an elegant facelift to Directory and can be ideal for starting a small business directory for your city or thousands of cities if you like. As with all of Directory's child themes, City Guide enjoys all the great features of its parent theme. Some of the features include: Google Maps, searchable custom fields, custom post types, unlimited listing categories/sub-categories and more awesome features.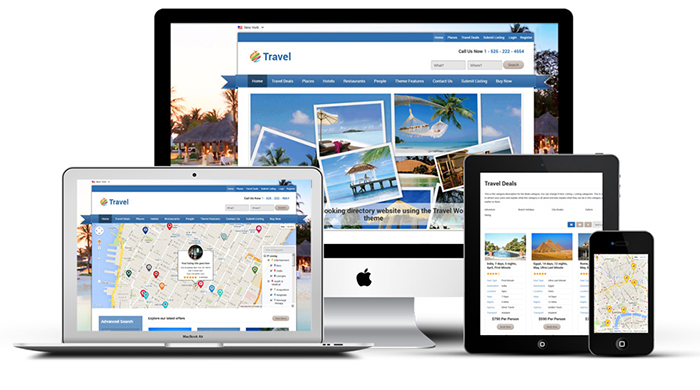 Travel is Directory going places, use this business listings theme and have travel agents submitting their travel deals on your site. With the great vacation feel to it, Travel will keep travellers engaged in finding hot travel packages on your directory and travel agencies submitting on your site, earning you money as you relax in hotter climates.
Read More