Buy 1, Get 1 FREE! Celebrating Diwali with the offer
Posted on
Just like each year, most of our team is going away for a short holiday vacation due to Diwali celebrations, a very important holiday in India. The team would like to take this opportunity to say Happy Diwali to all of you!
Buy 1, Get 1 FREE
During Diwali you'll get a bonus product for every purchase you make at Templatic.com! This offer is valid for all products except Club membership. Instead, those looking to grab the Club can choose a free Directory add-on while purchasing the membership.
To grab the "Buy 1, Get 1 Free" deal just click on "Add to cart" for the product you want and open the cart. A special dropdown menu will appear inside the cart offer allowing you to specify which bonus product you want. You're allowed to combine themes and plugins. In other words, if you're checking out with Directory, feel free to choose any of the available add-ons as the bonus product.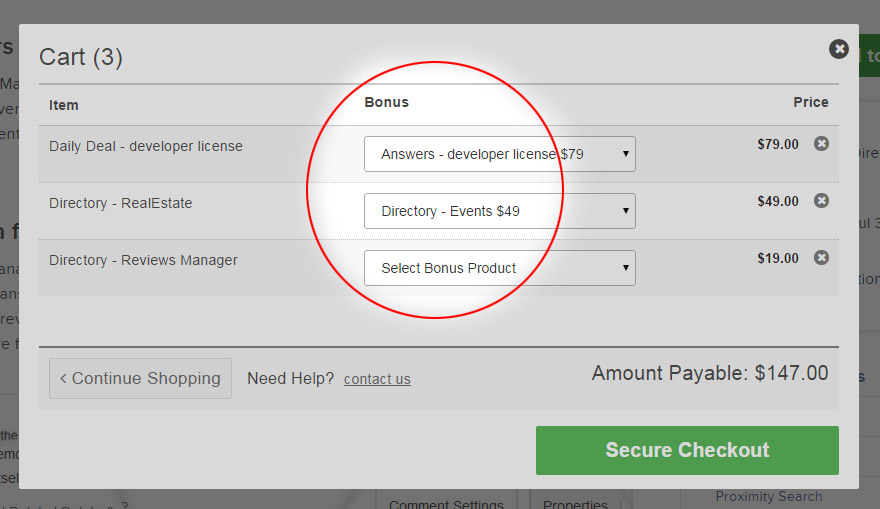 Support during Diwali
Most of Templatic staff will be away from Friday, October 28nd until Wednesday, November 3rd. Expect limited support during this time (scroll down for more info), especially in terms of theme updates. However, to kickoff Diwali we prepared a sweet "Buy 1, Get 1 Free" deal.
Even though most of Templatic will be offline during Diwali, there will be a few of us still online. Motaz, Umar and Mudassar will continue to provide support just as we did so far, it's just that you'll wait longer for a reply. To help reduce the number of support tickets during this time please follow these guidelines:
Search both the docs before posting a question on our contact us page form.
Avoid posting customization-related questions. We really won't have time to answer those.
When reporting a problem include your site URL, a screenshot or both (ideal scenario) – it helps cut down on the number of replies necessary to resolve the issue.
Try deactivating all plugins and see if it solves the problem. It really helps sometimes :)
Have questions? Please contact us and we'd love to answer any of your questions.
Happy Diwali everyone!