DailyDeal WordPress theme – improved
Posted on
Last August we released Daily Deal, a unique WordPress theme that enabled anyone to create a fully-functional deals site. After the release there was one feature that people requested the most – an affiliate module. Starting today that feature is finally available!
Existing DailyDeal users and club members can download the newest version of DailyDeal from the member area. If you're interested in purchasing DailyDeal be sure to check out live demo and the product page.
Affiliate module included in DailyDeal is similar to the module already available in our eCommerce themes. The module enables you to extremely easily setup registration and tracking of your affiliates. Adding affiliate links and managing affiliate members is straightforward and intuitive. When users purchase a deal using one of the affiliate links a new order will be generated in the back-end. Admin can then approve or reject that order.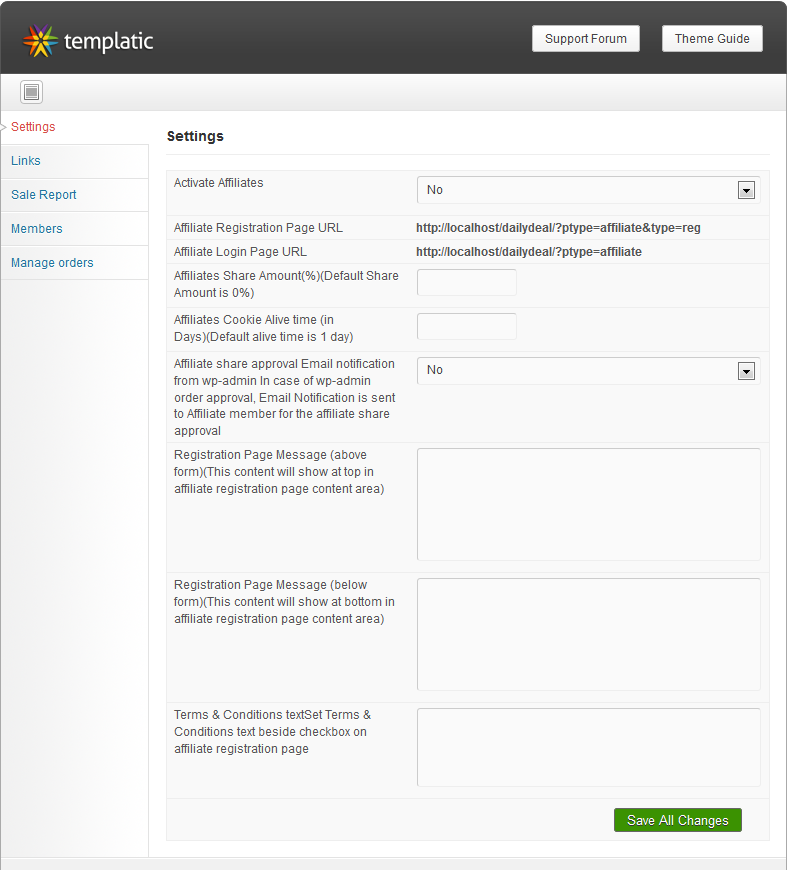 New DailyDeal comes with other improvements as well. Added Sold Out functionality automatically marks a deal as sold out when all available items have been purchased. This is what your sold out deals will look like.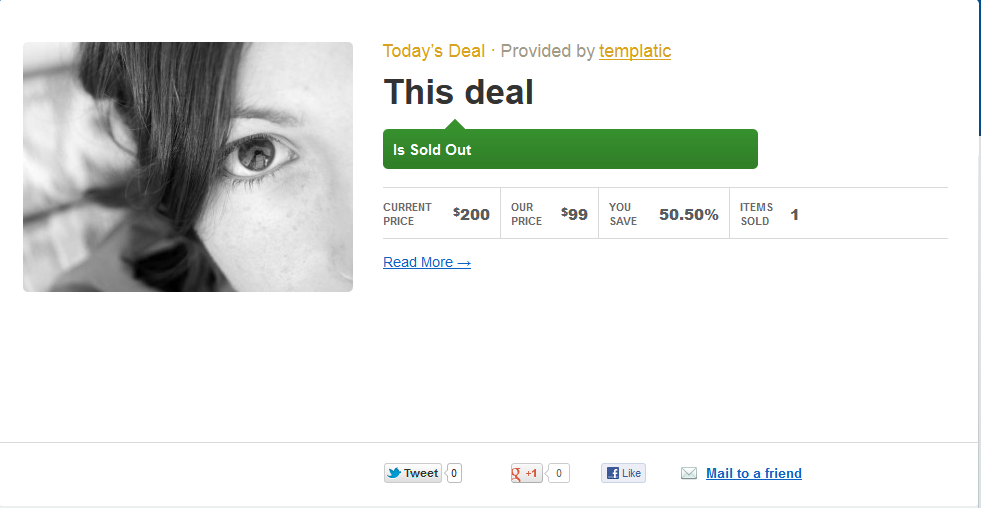 Layout options have been revised and now give you the option to transform the look of your deal pages, as well as the submit deal page. You can now choose between a right or left sidebar. On top of that, a new sidebar area has been included – "Sidebar for post deal page". As the name suggests, you can have a specific sidebar for your deal pages.
The update comes with several small tweaks and improvements. For instance, the profile page is now showing your gravatar image, profile image upload has been removed.
New DailyDeal is available for immediate download in our member area. Visit our test site and check out the theme back-end option. To purchase the theme click here
Are these the upgrades you wanted to see? Leave your comment in the comment section below.