Publisher v2 – manage digital products like a pro
Posted on
Publisher is an advanced CMS / e-commerce theme for selling books and other digital products. With v2 we wanted to give even more tools to the admin while making the experience more accessible for visitors. Newly implemented responsive design should ensure that each visitor gets the same experience; no matter which device they use to access the site.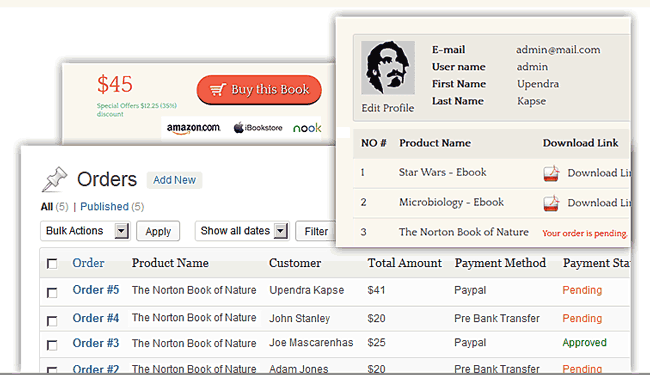 The core functionality (selling digital products) has been revamped from scratch. Publisher v2 is powered by our Tevolution plugin and a custom Tevolution add-on called Digital Downloads. In order to make the upgrade process easier we avoided making too many changes to the product structure. Most of your product information will transfer over to the new system. As usual, you'll find detailed updating instructions inside the theme guide.
With Tevolution you can…
Create new post types
Setup a multilingual site (using WPML)
Create and manage coupons
Customize the registration form with fields of your own
Bulk upload content from other sites ( .csv format )
[templatic_msg_box type="success"]Publisher v2 is a
free upgrade
for all existing Publisher owners and Club members[/templatic_msg_box]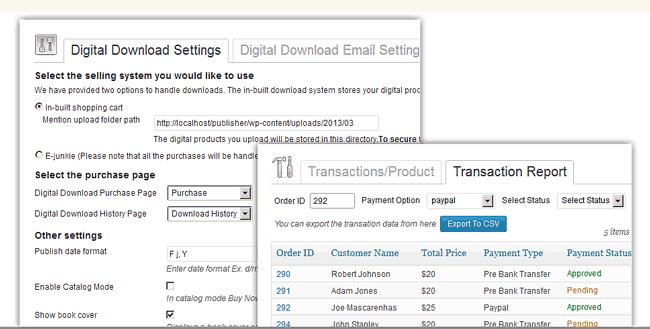 Some of you are probably wondering; "What about physical products". The answer is simple – WooCommerce. Publisher v2 allows you to choose between the Tevolution + Digital Downloads combo or WooCommerce. When it comes to handling digital products, the functionality is similar; it comes to down to which sales page design you like more.
This upgrade has been in the works for a while now, we hope you like how it turned out!
View Live Demo or Test Drive and Purchase this theme