Templatic Power Glyphs
Free Iconset of 200+ Glyphs
Posted on
Important post update! All of the icons provided in the blog post have been updated for 2016. Download the new icon set from this blog post.
A couple of weeks ago we released our first freebie set of 50 eCommerce icons which received a good response. So this time we've come up with another beautiful iconset of 200+ icons – Power Glyphs iconset. And the best part is, you can download it for free and use them in your personal projects, right away. Wide variety of different icons are packed in this iconset. There are multimedia icons, social-media icons, utility icons, notification icons, etc. We've made sure that the icons stand-out and serve the purpose for which they are used. You can use these icons in your personal projects. If you do share them, make sure you include a link to this post. That's all we ask. So go ahead and grab this wonderful iconset.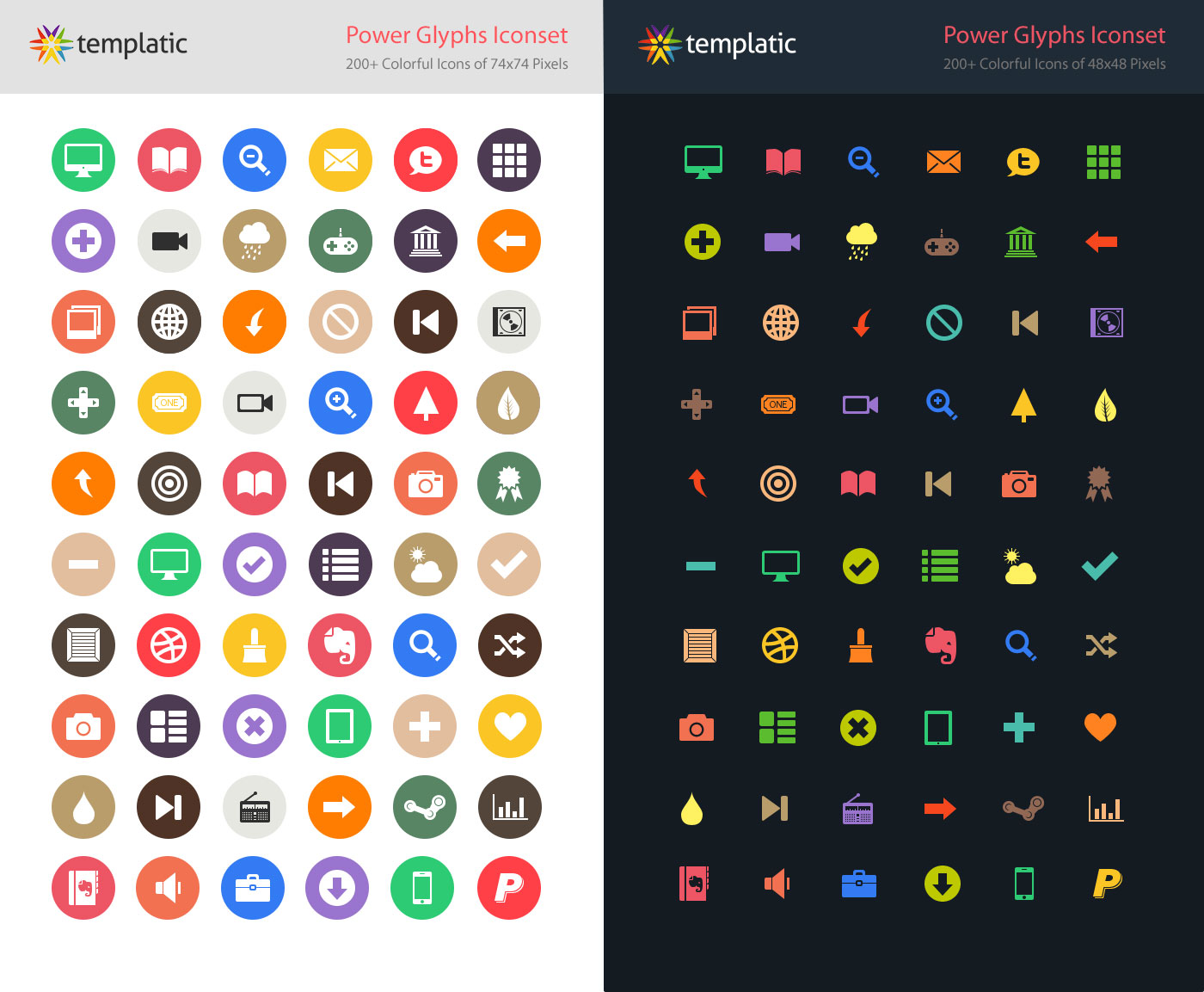 These are 211 icons of 48 x 48 and 74 x 74 size in PNG format. Download them and let us know what you think about it in comments. We hope you like this freebie. Go, grab it.
Download
Feel free to download the glyphs and use it on your projects.
Download is not available right now
211 icons | 48×48 and 74×74 pixels | .PNG format
License: You must link to this blog post when sharing the Icons, and you must not upload these files anywhere else. This icons set is released under Creative commons 3.0 Unported (CC BY 3.0) License.