The cheapest way to take online payment in United States on your Tevolution based website
This add-on integrates Dwolla payment method on your Tevolution powered website. Dwolla is an online payment network that integrates directly with your bank account without the need of any credit/debit cards to offer cheap and secure online transactions in United States.
With Dwolla all transactions under $10 are completely free and you just need to pay a flat fee of $0.25 for all transations above $10.
Learn more about Dwolla on their help center.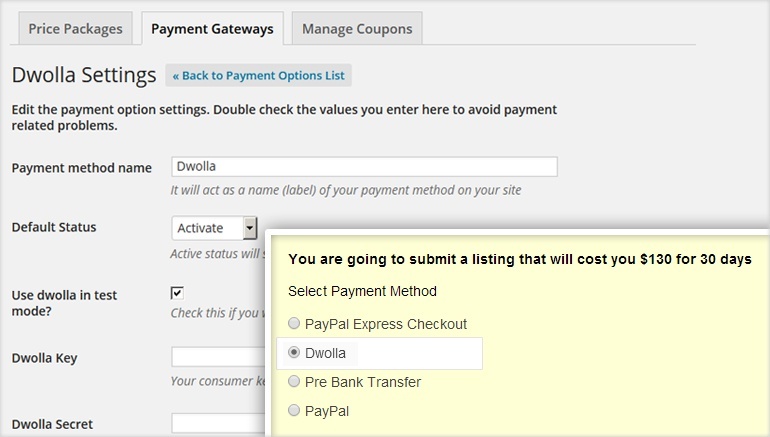 Key benefits of using Dwolla as your payment processor
All transactions till $10 are free
$0.25 flat fee is cheapest in United States
No credit card fee
Doesn't require SSL certificate, PCI compliance on your website
No risk of credit card frauds
Contact Us and learn more about this add-on.