Note:
This product has been discontinued Because of PayPal Adaptive Payments API is now a limited release product which the plugin works on.
Easier and faster checkout flow for your Tevolution powered website
PayPal Express checkout add-on is a payment gateway extension for our Tevolution plugin. Installing this add-on will enable PayPal Express Checkout method inside your Tevolution powered website. As the name suggests PayPal Express Checkout is one of the fastest methods to pay online. Your customers will be able to make payment in just three clicks with Express Checkout.
Payments will be processed on tried and tested PayPal's secure servers so you will not have to worry about making your website PCI compliant or even having an SSL certificate.
Access your money quickly
All the payment you receive will be automatically transferred from your PayPal account to your bank account on a daily basis.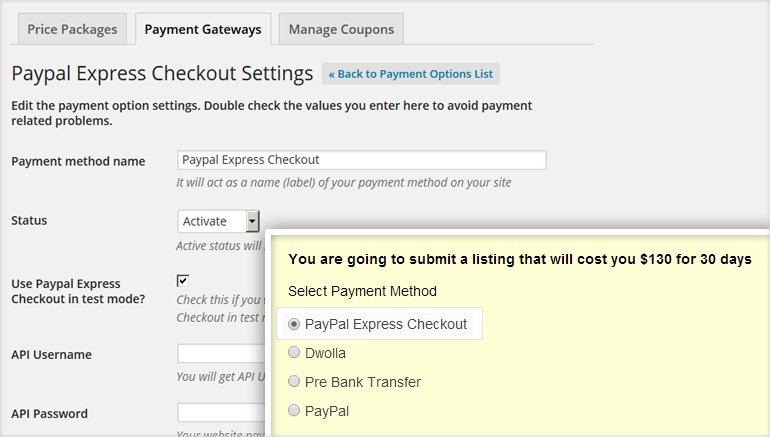 Benefits of PayPal Express Checkout
Easy, secure and faster checkout flow
Supports all major currencies
Doesn't require SSL certificate, PCI compliance on your website
Accepts all major credit cards: Visa, Mastercard, American Express, Discover and PayPal
Contact Us and learn more about this add-on OR Buy this plugin now →