This plugin is an extension for Tevolution. Installing it will enable the Stripe gateway inside the main Tevolution plugin.
This plugin offers a simple way to accept payments online. With Stripe you can accept Visa, MasterCard, American Express, Discover, JCB, and Diners Club cards directly on your store. Stripe has no setup fees, no monthly fees, no hidden costs: you only get charged when you earn money! Earnings are transferred to your bank account on a 7 day rolling basis.
Restrictions and requirements:
Available in a limited number of countries. For a list of supported countries visit the Stripe website.
Requires an SSL to be enabled on your domain
To use this extension you'll need to register with Stripe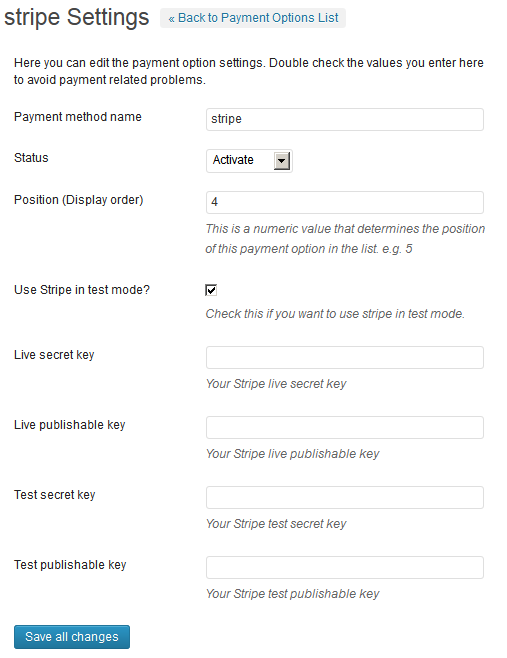 Stripe back-end options panel
Contact Us and learn more about this add-on.