Use Coupon SPRING2021 for 45% off your order!
Travel
Showcase trip and vacation deals with the Travel directory theme.
The Ideal Theme For Travel Directories
This is a very powerful system which you can use for travel directories. Admin or users who submit can advertise holiday packages, travel deals, tour operators, travel agents or almost anything else you wish to make a directory for.
Travel
is a child theme for our
Directory
theme which makes it have all of its amazing options but with this new travel design.
Travel With Mobile App View
Responsive travel websites are great as they look good on all screen sizes and mobile devices as they do on desktops. As well as being responsive, the Travel theme also comes with a cool mobile app view. This offers display which is minimal, quick-loading and easy to navigate for your mobile visitors. The mobile app view can be switched on by simply pressing a button in theme settings. You can take a look at Travel's mobile app view by clicking
here
.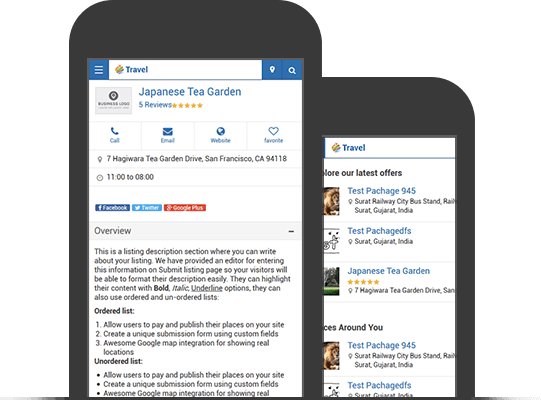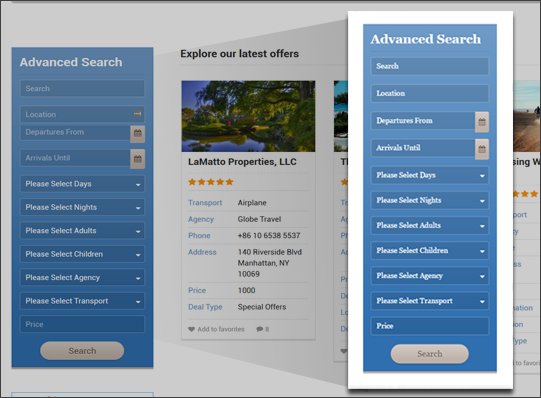 Advanced Search
The search bar is now the most prominent element so we've come up with the Advanced search widget with the travel theme. Visitors can easily search the tour packages with different criteria like by location, tour departure/arrival date, tour category, price, tour agency, transport type, and the number of night/days and much more.
Multipurpose Homepage Banner
Homepage banner area can be used in threeways. You can place a beautiful image slider with custom images, Image slider to show business listings category wise or you can place a Map which shows all the listings available.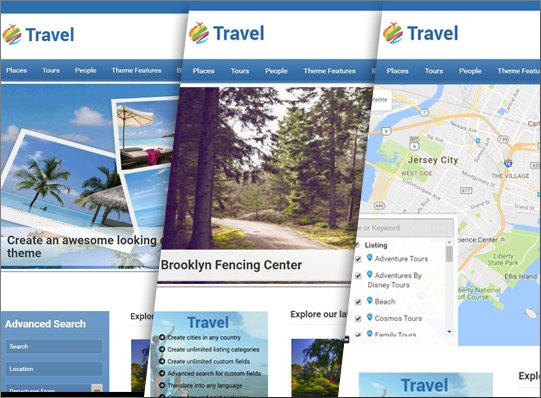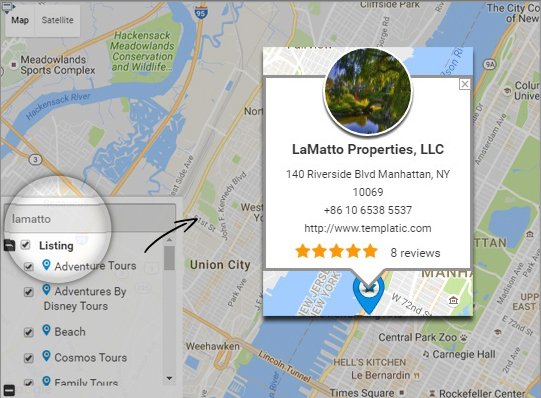 Listing Searchable Map Feature
A powerful searchable homepage map which makes your search quick and easy. The map shows all the listings, categories and users can also use its search option to find listings. This also applies if you'll be using Directory as a theme for hotels, parks, restaurants, properties etc.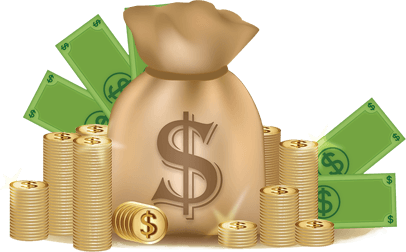 Build a profitable travel directory
This is one of the WordPress travel templates which is designed to make you money. Build an online travel directory with many powerful features. Here are a few of the features you can use to make money with this theme
Create unlimited price packages
Sell membership packages
Recurring payments
Show ad banners

Listing Claim Ownership
Charge for featuring a business
Charge for specific categories
Create additional fields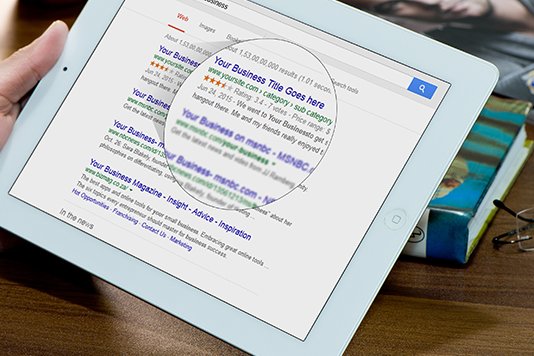 SEO Friendly WordPress Travel Theme
This SEO optimized travel theme has been coded with Google and other search engines in mind. Whether you are a travel agent, tour operator, or you have a directory for the best travel services in your city, this theme will help with your SEO efforts. Travel has been coded with the best of SEO practices and it works with the best SEO plugins. You can install and use Yoast SEO, All In One SEO, Google XML Sitemaps and All In One Schema.org Rich Snippets plugins.
Launch A Multilingual Travel Portal
Travel has been tested with the famous WPML plugin which can make your site run in multilingual mode. You can of course translate the theme into any other language with the included .PO and .MO files. The WPML plugin is not required to apply your translation.

Compatible with popular WordPress plugins
This Travel theme is compatible with some of the most popular WordPress plugins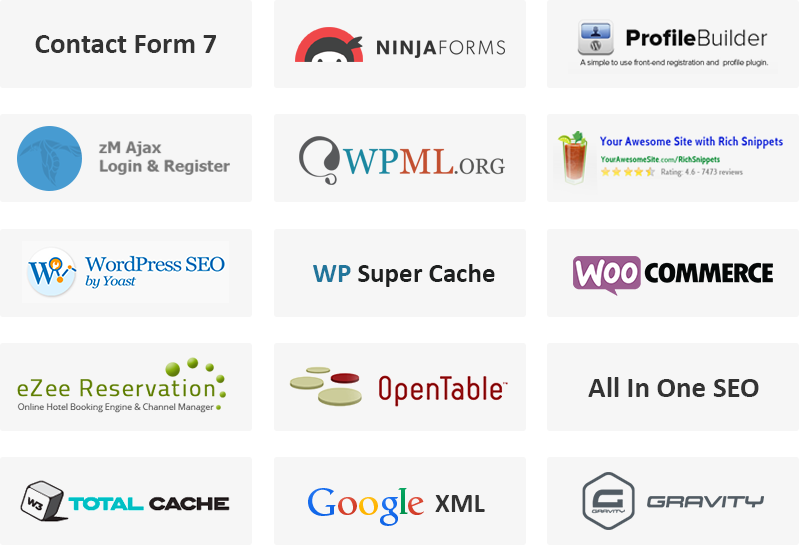 Loaded with many powerful features
See below just some of the features which will make you love the Travel theme
Tons of Resources
We have put together a huge collection of resources for our Directory platforms like free add-ons, a list of compatible third party plugins, theme and plugin guides, 75+ tutorials and a lot more.
Free – All in One Directory Resources Page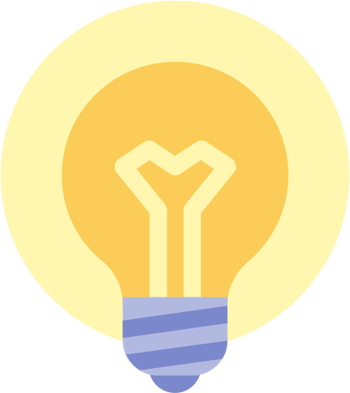 Travel
Travel is a highly customizable theme with loads of options such as advanced search and flexible listing packages. You can use it as a theme for travel agencies to submit their holiday packages or for a tour and travel website. Frontend submission can be disallowed so you can also use this theme if you are a travel agency or a tour operator to list your own travel or vacation deals and offers. Equipped with a bundle of built-in features such as custom categories, fields and unlimited listing packages, use travel for any type of Directory. Change the colors, categories and fields if you like to turn Travel to a very powerful business directory theme. This theme also comes with it's own built-in blog. You don't even have to look for a travel blog theme to publish posts on travelling or destinations.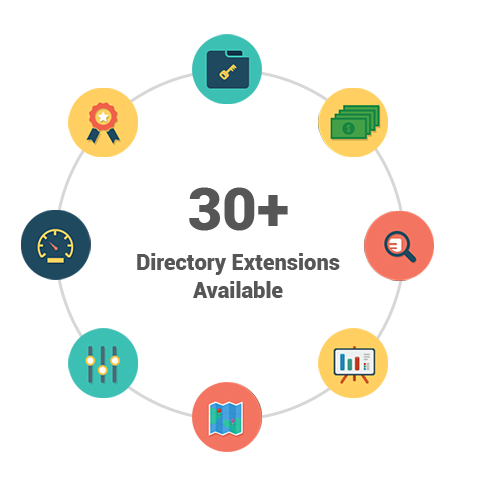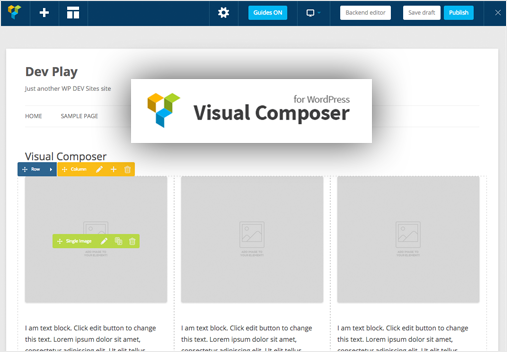 Visual Composer Plugin Compatibility
Use this powerful plugin to easily manage the content of your Directory site with intuitive front-end WordPress editor. You can create beautiful looking web pages without changing a single line of code. Use the built-in skin builder to change design elements and the styling of your website. This awesome page builder lets you create complex layouts of your pages and posts with a simple drag-n-drop interface. Best of all, the visual composer lets you create new page content which is fully responsive too.
Reservation and Booking System
Need to offer a powerful reservation and booking system on your directory? We have you covered with integrations to the industry's best booking services. By Installing
WooCommerce Booking plugin
it turns your portal to a fully fledged booking system. Allow users to book hotel accommodation, rental properties, hire cars, book tours, appointments or even restaurant tables and a lot more. Check this
Demo link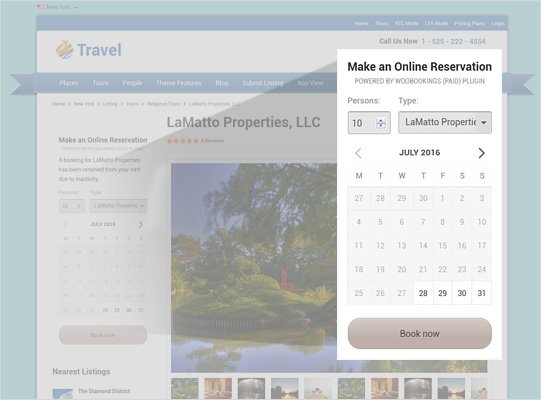 Payment Gateways
The PayPal payment gateway is included with the Travel theme. That's not all, you also have the choice of 15+ compatible paid payment gateway add-ons. These optional add-ons help you accept payments with more of some of the other popular payment gateways.
Browse All Payment Gateways
Awesome products, great support
We have been with templatic for quite a few years now. I love the great functionality that their product brings, Support has been greate. I highly recommend templatic for their products and the after purchase services they provide.
Travel Theme
Looking to start your online travel directory or you are an agency and want to only promote your travel packages? Look no further, we've got you covered with this amazing WordPress travel theme. Launch your travel website today.
1 Site License

(Including Directory)

99

Show Features

Use on 1 domain
Includes parent Directory theme
Lifetime usage license
Updates and support for a year. Optional renewal at discounted price
Upload your own logo
Free footer credit removal
No customization restrictions

Source code provided
All functions seen on demo
PayPal payment gateway included
Insert Sample data button
Add your own categories and cities
Add your own custom fields
Add your own menu items
No monthly fees or commissions
Use on your own domain and hosting

5 Site License

(Including Directory)

199

Show Features

Use on 5 domains
Includes parent Directory theme
Lifetime usage license
Updates and support for a year. Optional renewal at discounted price
Upload your own logo
Free footer credit removal
No customization restrictions
Source code provided
All functions seen on demo
PayPal payment gateway included
Insert Sample data button
Add your own categories and cities
Add your own custom fields
Add your own menu items
No monthly fees or commissions
Use on your own domain and hosting

Club Get access to 90+ templatic themes

299

Show Features

Use this theme and 90+ Templatic themes on Unlimited domains
Includes many of our premium plugins
Choose a Directory premium plugin every month
Lifetime usage license
Updates and support while subscribed
Upload your own logo
Free footer credit removal
No customization restrictions
Source code provided
All functions seen on demo
PayPal payment gateway included
Insert Sample data button
Add your own categories and cities
Add your own custom fields
Add your own menu items