Take online payments in Brazil with PagSeguro

PagSeguro is a payment gateway plugin for our Tevolution powered themes.
Install the PagSeguro Brazilian Payment Gateway Plugin on your website and your users can pay via PagSeguro. – PagSeguro is a popular Brazilian payment gateway which supports payments from VISA, MasterCard, Diners, American Express, Hipercard, Aura, Link, PLENOCard and PersonalCard.
When it comes to security, all financial transactions are processed in the PagSeguro a secure environment. To ensure the safety of your customer's credit card details there is no need to use an SSL certificate for your domain.
PagSeguro guarantees security for customers and vendors. The installation only consists of activating the plugin and entering your email and token to access PagSeguro.
The Popular PagSeguro Brazilian Payment Gateway Plugin
Complete transactions or receive payments using credit cards.
It's Only Available in Brazil.
Highest security in the industry.
It is fully secure so SSL certificate is not required.
PagSeguro back-end options panel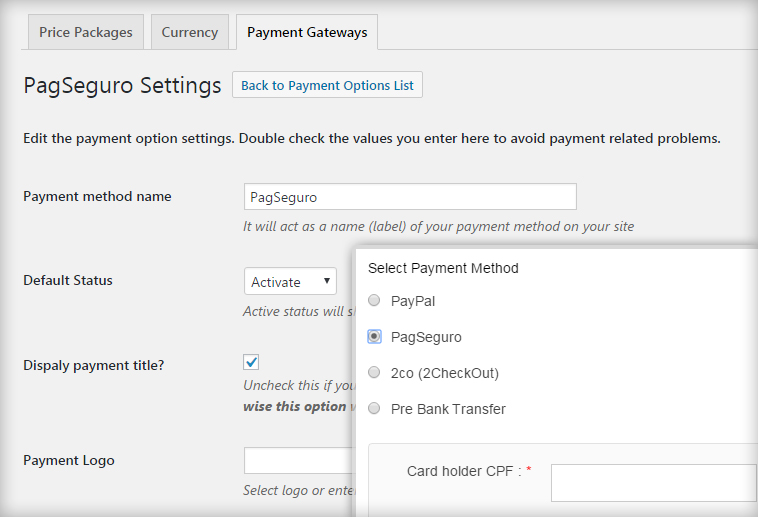 Contact Us and learn more about this add-on.