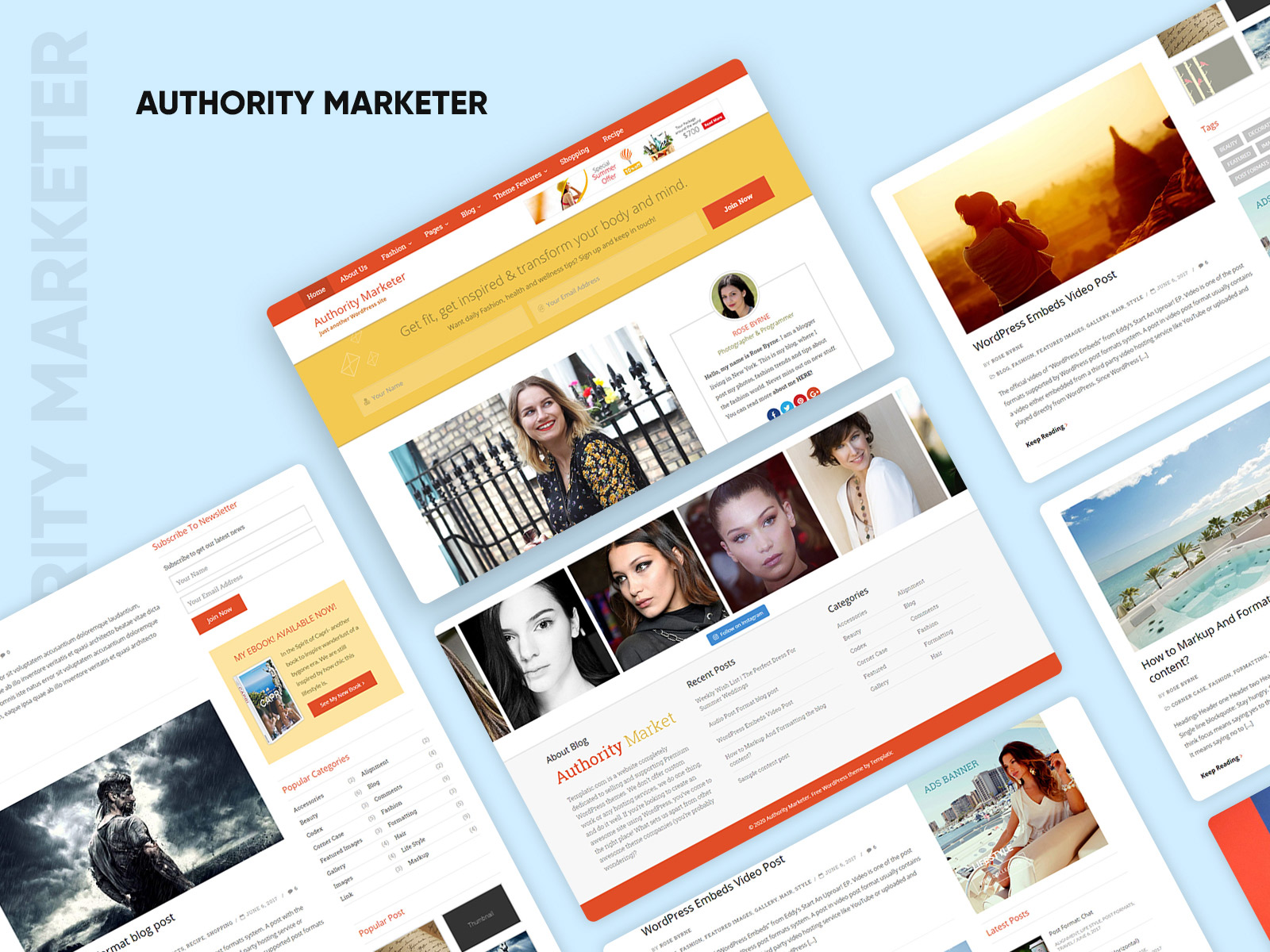 Re-introducing to you today, a new way to express yourself through WordPress blogs. The new Authority Marketer theme redefines ease of use and simplicity when it comes to website building.
This free Authority marketer theme can help you achieve the following:
Niche blogs (personal, travel, DIYs, fashion, entertainment, you name it!)
An agency or business website to explain what you do & share other stories
Online news or magazine website
Information portal to post on specific details. For instance: A website that talks about Tuberculosis- Causes, symptoms, case studies, research & development, etc.
And the list goes on..
What's new
Authority Marketer is one of the free themes that we have been offering since 2014. Designed with simplicity and for simplicity!
Continue Reading