WordPress Magazine Themes has been around since inception of Premium Themes market. In fact, every theme shop out there kept creating advanced magazine and blog themes in WordPress. At templatic, we started out by taking a different route. Doing something that most others were not doing. Themes like Job Board and Answers and GeoPlaces and Real Estate and… you get the point.
Doing this however, magazine theme section is the one we mostly ignored, simply because everyone else out there was doing it. We have some magazine themes but nothing in that department in last year or two for club members.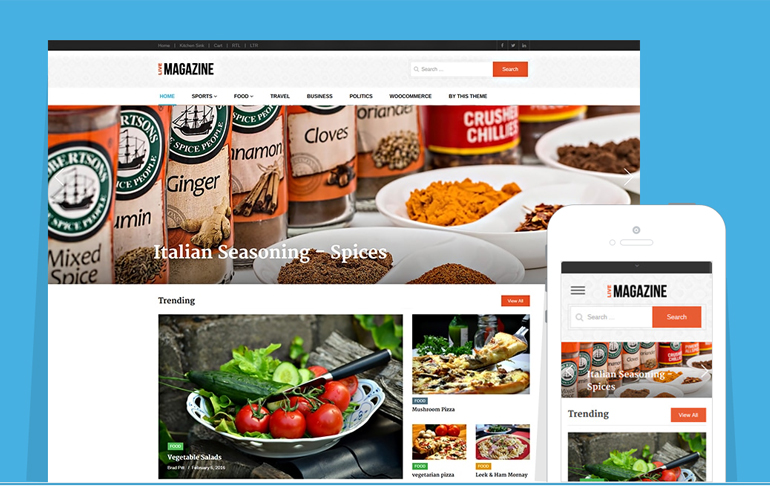 We are changing that with this theme. Today, we are releasing a brand new magazine theme in WordPress. Meet Live Magazine, a theme built with powerful codebase of Bootstrap and _S framwork.