Anchor
All purpose WordPress theme designed to create sophisticated websites
Versatility is key
Anchor is a multipurpose responsive WordPress theme that can be used to create various types of sites. Built-in portfolio features allow you to create a nicely designed personal website while WooCommerce compatibility makes it easy to start a full-blown web store.
Key features
Fully widgetized homepage

The beautiful Anchor homepage is created with a number of custom widgets. Swapping elements or including new ones is as easy as drag n' drop, literally.

WooCommerce

Use the popular WooCommerce plugin to transform Anchor into a fully functional web store. Shipping, tax, product management…it's all there.

Mobile friendly

The theme's responsive design will ensure that it works and looks great on all devices. The width of the theme will adjust automatically based on the device you're using.

Unlimited Color Options

Anchor allows you to quickly change the color of your buttons, titles and even the header! Using the WordPress Customizer these changes can be made in seconds.

Shortcodes

To help customize your pages and posts Anchor comes with a wide selection of shortcodes. Shortcodes range from simple alert boxes to advanced tabs and popovers.

Create a multilingual site

Use WPML to setup a multilingual hotel website where visitors can change the default language per their requirements.

Automatic updates

The days of struggling with theme files are over. This feature will allow you to update the theme right from the WordPress dashboard, much like you would update a plugin.

Maintain a regular blog

No worries, we didn't forget about the blog. Starting a blog with this advanced theme is as easy as creating a new category and adding some posts to it, no further tweaking necessary.

bbPress

Use bbPress to start a community-driven forum and get some quality feedback from your visitors. bbPress integrates with WordPress to provide a truly seamless forum experience.

Mega menu

Use the native WordPress Menus section to create intricate multi-level menus and then choose how they are displayed.
Anchor is a completely responsive WordPress theme.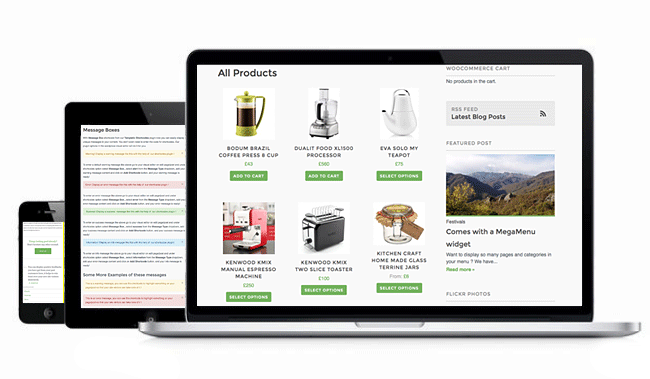 The best theme support around
The theme comes with a user and installation guide but help is always at hand. By purchasing this theme you will get access to the Templatic support team. Our team is always happy to be of assistance.
Creating a support ticket is easy and you can do so by choosing the 'Existing member' option on our Contact Form. You'll find the link to the contact form in the top right area of our website. You can also create a ticket from the 'Support' tab in your member's area dashboard.
Anchor homepage, explained
Can I change the logo?Yes, of course. The logo and favicon can be changed from the theme's back-end section.
Is this theme available as a HTML template?No, it's not. It's only available as a WordPress theme.
Does Anchor work with WordPress MultiSiteYes, it does. All Templatic themes work great on MultiSite.
Can visitors add their own products?No, they cannot. When using WooCommerce only you (admin) can add products. .
Which payment gateways are supported?Anchor comes with 2 payment options enabled: PayPal and Bank transfer. If you'd like to offer more payment options to your visitors install one of our optional payment gateway extensions.
Am I allowed to customize the theme?Yes, of course. You're allowed to make unlimited changes to the theme, design and functionality included. We even encourage this by including the best customized sites in our Showcase.
What other languages are supported?None unfortunately, the theme is only available in English. However, it does come with a language file you can use to translate the theme to your language. Instructions for that have been provided here.
Which WP version should I use with Anchor?The latest version of the theme will always be compatible with the latest version of WordPress (whatever that is).
Is the theme responsive?Yes, it is.
Do you provide support for WooCommerce?Yes, we will provide basic support for the plugin. That said, we won't be fixing bugs or improving the plugin in any way. Any and all bug reports will be forwarded to plugin developers so they can be included in future updates.
It also does WooCommerce
WooCommerce is a
free e-commerce plugin
that will allow you to sell products with the Anchor booking theme.
What's included in WooCommerce?
Super-easy store management
Extensive tax and shipping options
One page checkout for improving conversions
Advanced reporting and order management
Included coupon module for running marketing campaigns
Extensive documentation for both beginners and developers
Various sharing options
A massive selection of extensions
Completely secure with frequent checks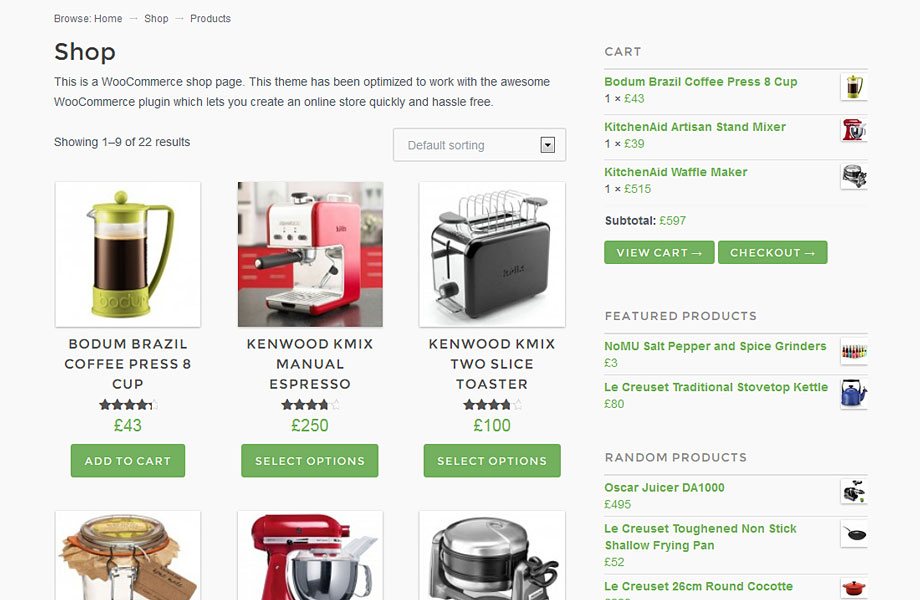 Awesome products, great support
We have been with templatic for quite a few years now. I love the great functionality that their product brings, Support has been greate. I highly recommend templatic for their products and the after purchase services they provide.
Get started today
Hundreds of hours of team effort went into design and development of this WordPress theme. Get hold of this theme at a fraction of the price which it actually cost to develop and start your business website today.
1 Site License Install on 1 domain

49

Show Features

Lifetime usage license
1 year of theme updates
1 year of theme support
Easily add your own logo
1-click dummy data install
No customization restrictions
Upgrade at any time

5 Site License Install on up to 5 domains

89

Show Features

Lifetime usage license
1 year of theme updates
1 year of theme support
Easily add your own logo
1-click dummy data install
No customization restrictions
Upgrade at any time

Club Get access to 90+ templatic themes

299

Show Features

Access to this theme 90+ Templatic themes
Install on unlimited domains
Access to dozens of plugins
Lifetime usage license
Easily add your own logo
1-click dummy data install
No customization restrictions