YouTube Video sharing is one of the most desirable feature for Video themes. Video theme 3 makes sharing videos from the most popular video websites as easy as a pie.  YouTube being everyone's favorite video sharing website, has million of videos that you'd like to share on your website. Video theme allows you to display the videos from YouTube directly on your website.
The best thing is – All you'll need to share a YouTube Video on our website is to copy the video link from YouTube and paste it on your website.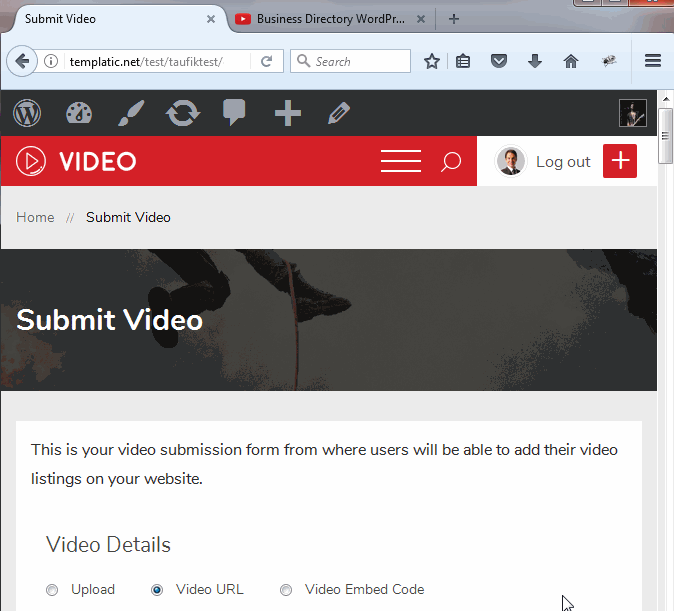 When you search on the internet for YouTube clone script, you'll find lots of scripts with unique features and designs. However, it is difficult to find a video sharing software that perfectly fits your requirements, allowing secure video sharing for self-hosted or embedded videos, and user's submission too. This Video WordPress theme is crafted to accommodate all those features with an elegant design. So now, creating a video streaming web application with WordPress, to share your own videos and allowing the users to share their videos can be created in minutes. 
Video theme for WordPress turns out to be the most elegant and easy to use video sharing software to create a YouTube like website.
Check out our demo to have a look at this theme. Or you can request a test site to try it on your own.