Video theme from Templatic has a perfect combination of elegance and functionalities. It is easy to use and highly manageable. The theme is flexible enough to make your website look the way you plan. The following are the various theme features that you can use to format your website.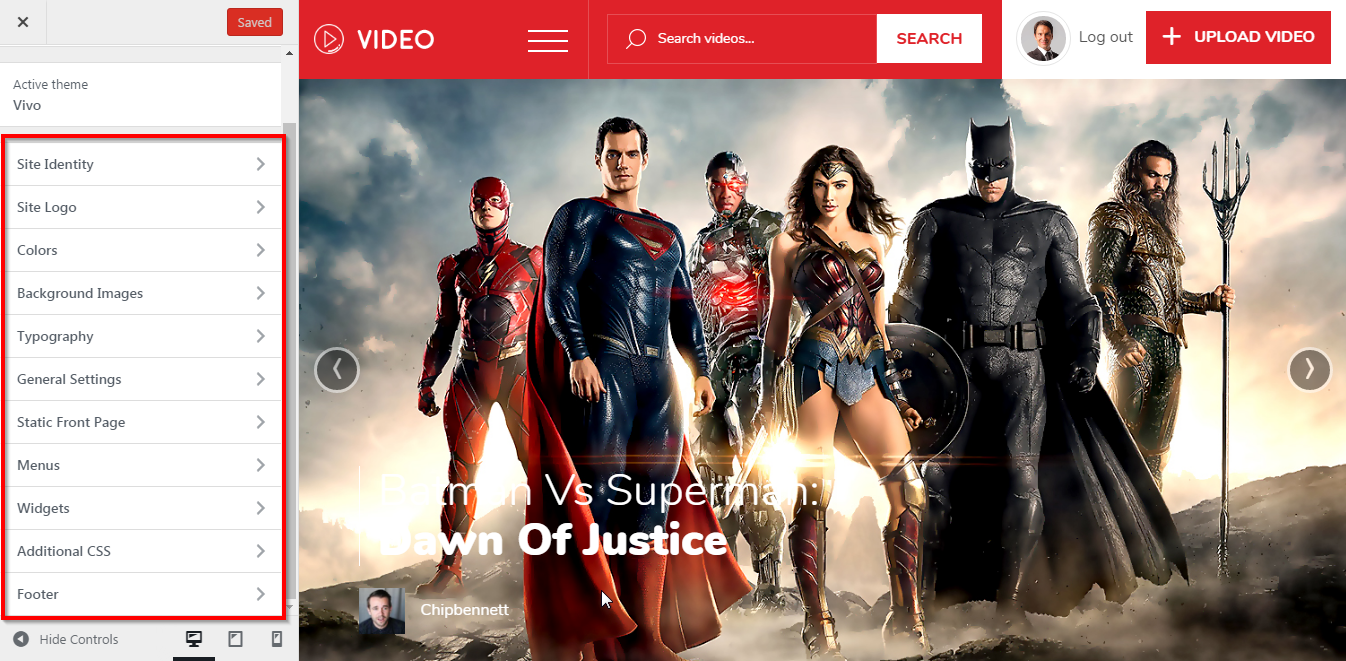 Easy customization options
Video theme comes easy customization options that help you change how your website looks. You will need to personalize your website when you want to create a subject oriented website. It is now possible to set the color schemes that complements the central idea of your website.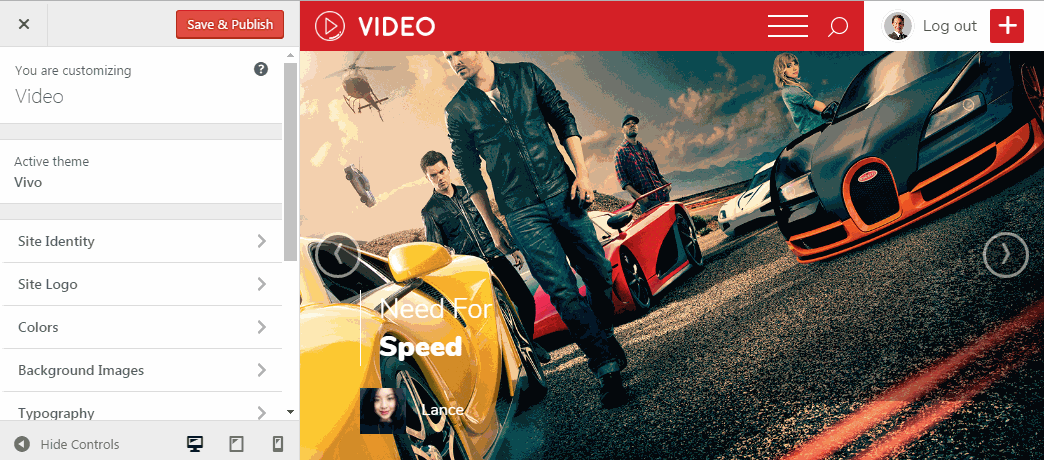 You will find most of the WordPress Video theme color options at Appearance >> Customize. This is where you can manage the branding of your website, Change the site logo/title. You can change the background and foreground color and also change the typography and set the homepage from here.
Manageable Widgets
You can easily restructure the arrangements of the element of your we pages of your flexible Video theme for WordPress. The homepage is completely widgetized, you can change it as per your requirements. Remove the content blocks or change their locations, just by dragging and dropping the widgets. Different businesses have different requirements and so you can make the settings accordingly.
Visual composer
Video 3 is a WordPress theme with easy customization. For the easier modification, you can use the drag and drop Visual composer page editor. This plugin is one of the best drag and drop page editor and performs seamlessly with Video WordPress theme.
Custom CSS editor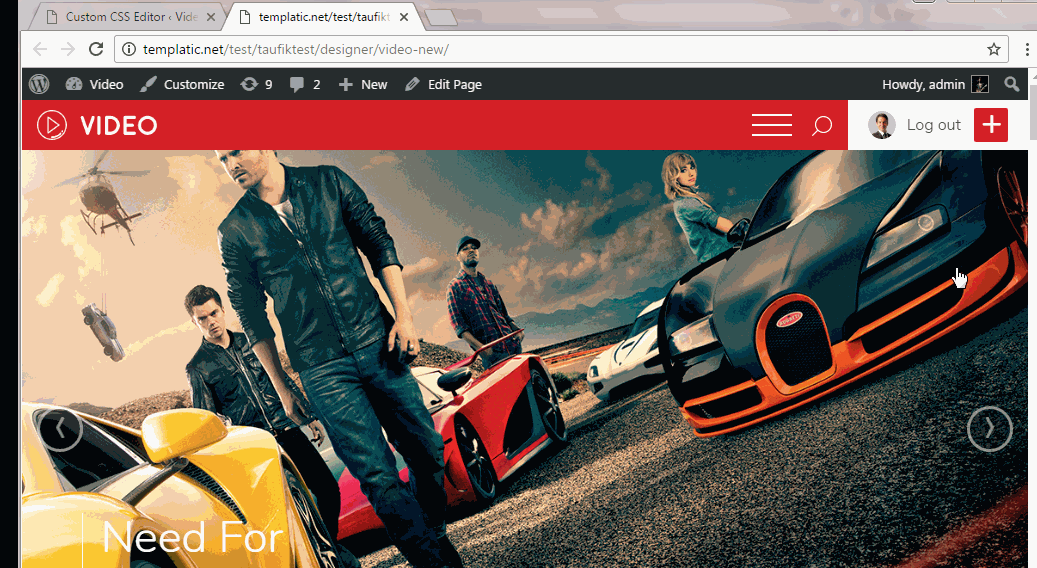 We've made sure that you'll never have to deal with the CSS files of the theme. For this purpose, the Video theme for WordPress comes with custom CSS editor. Most of the color and design settings can be managed with the appearance options. However, for further settings that need CSS changes, you can use the Custom CSS editor. You just need to rewrite the CSS class concerning the element you want to change and put it into the editor. This will be helpful to retain the CSS changes when you update the theme.
Tip: You can easily find out the class of the element using a tool like firebug.
Conclusion
Video WordPress theme is not just the most elegant and feature rich, it is the most flexible Video theme for WordPress. You can personalize the theme and make it look and work exactly the way you want. All the options for customizing the theme are intuitive and self-explanatory. So whether you want to