Video theme 3 is composed with all the incredible features and elegant designed. We wanted to create a WordPress video sharing theme that lets the users convert their WordPress website into a full features online video sharing software.
With the Video theme, you  can create a website like YouTube, Dailymotion, or Vimeo that hosts uploaded as well as embedded videos from other video websites.
The best of Video sharing software always support front end submission and so does this responsive video streaming WordPress theme. The Front end submission feature is simple to manage for you as an admin and easy to use for the users of your website. With this service enabled, a user visiting your website can create an account with your website (With just two steps) and submit his video to be displayed on your website. 
Upload video button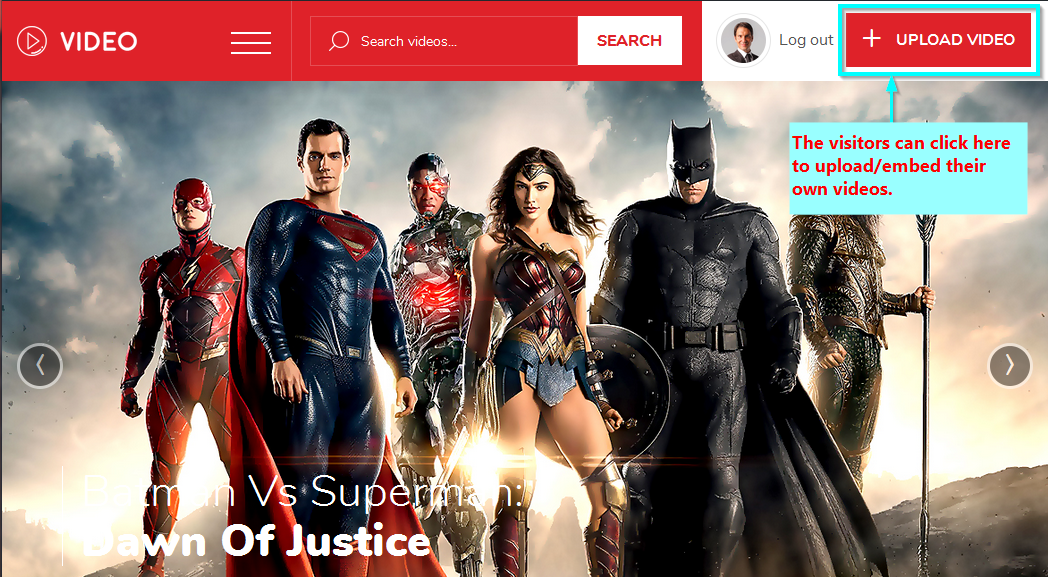 On installing the theme and sample data, the button "Upload Video" button will appear. This button is nothing but the link to the submit video page. Clicking this button will navigate the users to the submission form using which they can upload or embed the videos. This process requires registration that will be handled on the same page. Both of these processes are simplest!
Advantages of Front end submission
Acts as a source of fresh and unique content
Makes your website more interactive
Indirectly helps increase your visibility and visitors
Enriches your website with more content and makes it more engaging
The Front end video submission form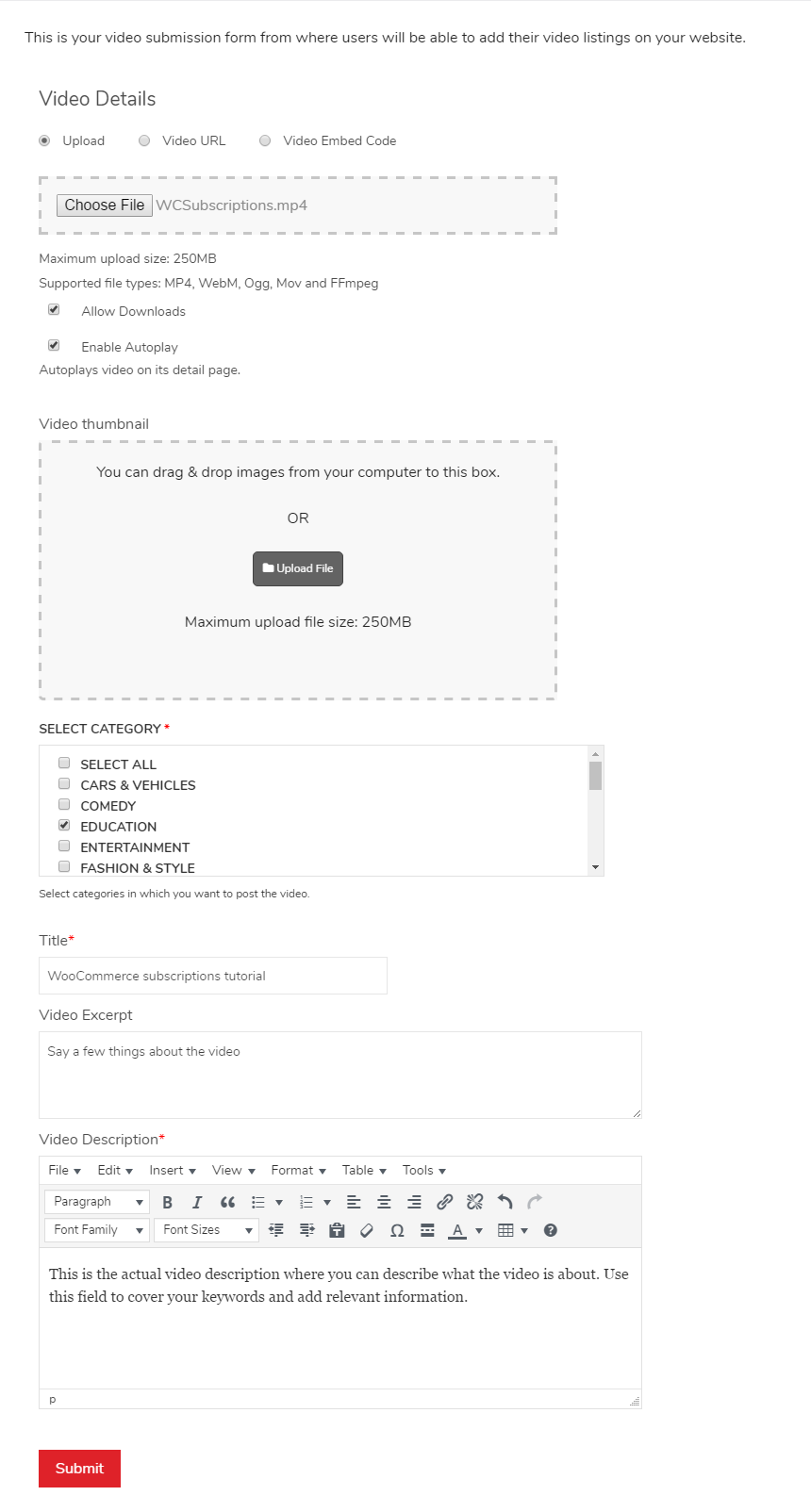 The theme comes with a predesigned video submission form that lets the front end users upload or embed their video. The form is so simple that the users interested to post video on your website can do so very easily. When a visitor clicks "upload video" button, we talked about in the above section, this form will appear for video submission.
Disabling Front end submission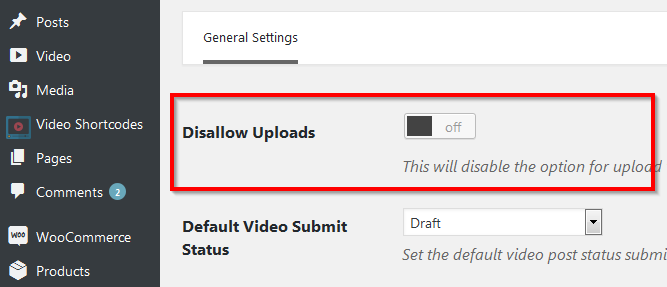 If you want to create a YouTube like website without the front end submission allowed, you can disable the feature. Even with this feature turned off, you can create a website with the self-hosted and embedded videos that the users can view, review, like and share on their social networks. For example – A video blogger, if you want to create a Video website with the tutorial and testimonials video of the Yoga classes you run, you won't need front end submission. Here, you can disable the front end submission. The interested visitors can view and like your videos. They can even comment and share the video to their social networks.