The people page in the Directory WordPress theme shows all the authors of the website.  Clicking on the author name will lead the users to the Author page where they can find all their listings at one page. The users can also connect with the authors with the social network links.
The screen shot shows a people page.
The sort options are –
All : will show all the authors.
Alphabetical : The alphabets will be shown, you can click on the alphabet and all the users with that initial will be shown.
Most Submitted : The author with greatest number of listings will be shown first.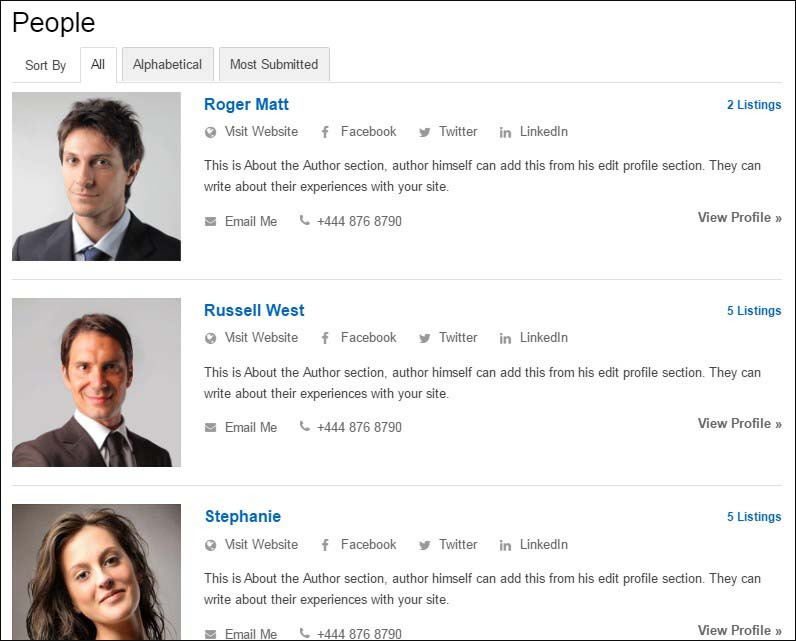 Use
The users can select their favorite author and see all his listings. This allows him an easier way to search the website.