Classifieds
Most powerful Classifieds theme for WordPress. Sell listing ads easily
Creating A Classifieds Website In WordPress Made Easy
Classifieds

is a WordPress theme package designed to transform our popular

Directory theme

into an advanced classifieds directory website. Designed to give you a complete online ads portal system, Several functions and layout changes include those for the homepage, category pages, detail pages and more. The Classifieds directory theme includes the following components: Directory parent theme, Classifieds child theme, Tevolution plugin, Tevolution – Location Manager plugin and the Classifieds plugin. The Classifieds add-on plugin and child theme can also be

purchased separately

!

The Classified theme comes with an "Easy Install" option which quickly loads sample content and default settings. Once you activate the theme, click the 'Insert Sample Data' button and you'll get your site looking like the demo in a few seconds. This option is designed to help you get your site online in no time with the example data. So you don't have to start on a blank website! Read More
Do Have One of Best Classified WordPress Themes for Your Business
There are many classified WordPress theme that are available in the market, some are available free of cost, while the others have a cost attached to them. If you one of the WordPress classifieds, developer then you should know the various benefits of the classified WordPress theme. As the e-commerce business are just booming like anything and the people are looking forward to making their own websites in the same domains. And with the same, if something else risen up is the classified WordPress theme usage, as they are best for listing the things. Whether you are looking forward to listing any product or services you will be required to submit the same in classified website template only. The best part of the theme is that they have various things which they take care of their own only so you do not need to do the basic or the manual things again and again as they are quite time-consuming, so you can go forward and assign the same to the theme and look forward to promoting your website well on different platforms. This is the best things that any theme can do, it will help you in integration through various payment methods and is quite user friendly if you want to integrate various payment gateways to your website, so if you want to be an entrepreneur and are looking forward to a website platform to help you out then it will be nothing else, so promote your website at different stages and do integrate one of the best SEO services so that you will get to know about the content that you should have published on your website for the same. We as one of the classified theme of WordPress owners do look forward to collecting more clients who can come to our website and have a look on our theme. We do have our own unique versions of the best classified WordPress theme, that you will not find anywhere in the internet world. In addition to the mixing of colors we also provide various others features that provide mobility to the users to integrate and work on WordPress. Once you start getting into the theme you will get to about the feasibility of the same into the website. The developers find them quite easy to integrate into the websites and you do not need lots of help to get them on stage for you. Although there are many classified WordPress providers in the world but we do have our own benefits attached, that we are very much sure are not easily available anywhere. We assist our clients, try to provide them good discounts and renewals and in addition to the same we do have lots of other things like we make it developer friendly. The developers are not required to do lots of coding once they are with us. The time is of the craigslist WordPress theme the demand is rising with the time and it will rise for sure in the future too. The WordPress themes are always being very much user friendly so you do not need to bother about any issue with us, so do take the advantage to do listing on your website through our themes as we look forward to helping our clients as much as possible, it will never be like that you lose in the deal with us. We have everything for you which as an e-commerce, news or being an advertising agency you desire. So, first of all, have a look on our proposal then take it forward for approval, as we know it will create the demand.
Includes Mobile App View
Imagine you need to build a website for cars, jobs, real estate or boat classifieds or for anything else. You wouldn't want to miss out on visits from mobiles with a difficult to navigate site, would you? – well, we've got you covered. This theme is responsive and additionally supports a mobile app view which you can activate by a press of a button. This gives your users a simplified view on mobile devices and it makes browsing super-fast and simple. You can actually try this yourself by visiting the demo from your mobile.
Click here to view theme in mobile device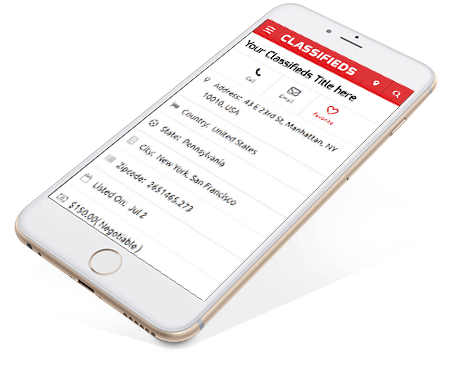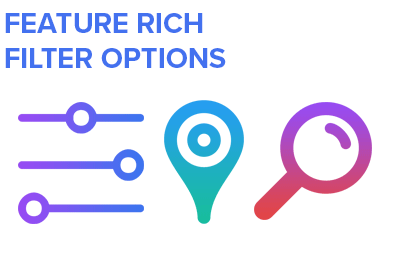 Category Page List Filter
Select the search filters that you want to show on your Classifieds WordPresss website. They help enhance the user experience of your website by helping the visitors find the relevant classifieds ads, quickly and easily.
Homepage Slider
The sleek homepage slider is great for featuring classifieds right at the top of the homepage for maximum exposure.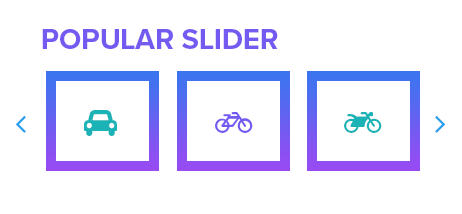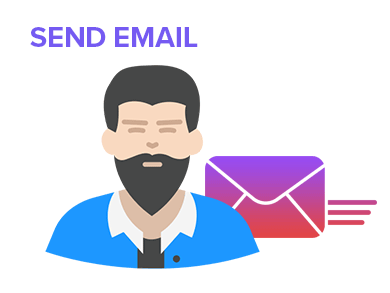 Contact Seller Option
Contacting a seller is just a click away and it's available on every ad's detail page. Message sent via this form go straight to the listing owner's email address.
Category Icons
Category names with creative icons will make your classified categories more attractive and more visually descriptive for your visitors.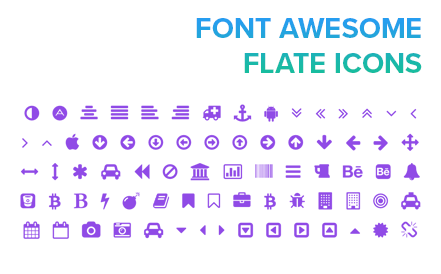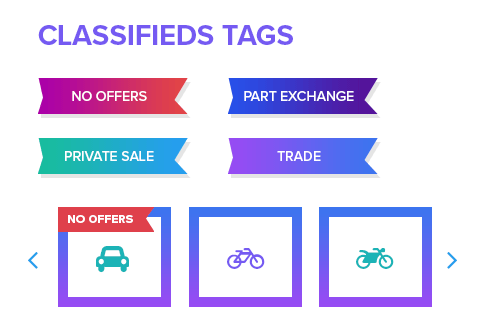 Classifieds Status Tags
The theme comes with several different colors associated with the classifieds types. You can set the title and colors for each classified type, these color tags are displayed on the various pages such as the homepage and category pages. Need to create more tags? No problem, you can do this too.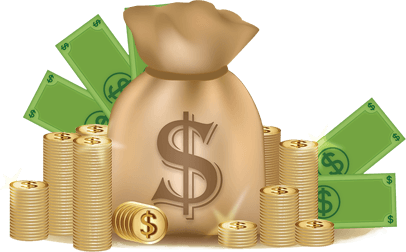 Best Tools For Creating Profitable Classified Websites
So you're wondering how to make money from a classifieds website right? You'll absolutely love this theme because it's loaded with features aimed at putting your online earnings into overdrive. You can of course still offer free classified ads, but if it's profit you're after, the features below are all you need.
Create unlimited ad submission packages
Sell membership ad submission packages
Accept recurring payments
Display AdSense or banner ads

Advanced search per ad category
Charge for featured ads
Charge for particular ad categories
Create unlimited custom fields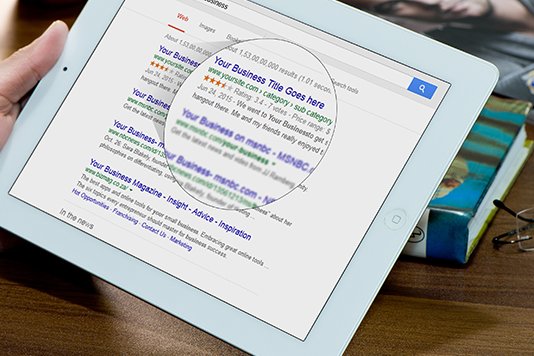 The SEO Friendly Classifieds Theme
Publishing classified ads is not good if nobody can find your site online right? the good news is, our theme is coded with best SEO practices. Moreover, it supports the best, free SEO plugins like the Yoast SEO, All In One SEO, Google XML Sitemaps and All In One Schema.org Rich Snippets plugins. This theme also comes with its built-in permalink customizer. The tool is great as it lets you edit or remove several of the URL bases to match your site's topic.
Translate or run a multilingual classifieds website!
You can change the language of this theme with the help of the included .PO and .MO files. We have also tested the theme with the popular
WPML plugin
which lets you run your site in multiple languages. The theme also comes with
RTL support
for languages such as Arabic and Hebrew.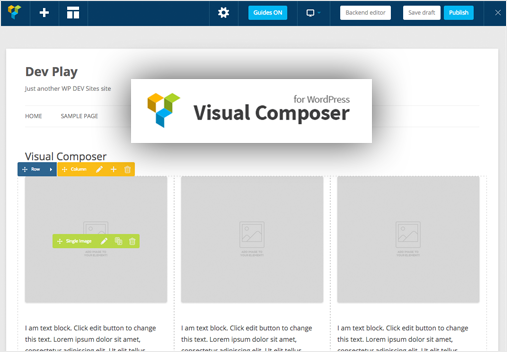 Visual Composer Plugin Compatibility
Use this amazing plugin to easily manage the content of your Classifieds portal with its intuitive front-end WordPress editor. Once installed, you can create great looking pages without having to change a single line of code. Use the visual composer's built-in skin builder to change design elements and the styling in no time. This easy to use page builder lets you create a complex layout with an easy to use drag-n-drop interface. Best of all, the visual composer new page content is fully responsive too.
Reservation and Booking System
Need to offer a powerful reservation and booking system on your Classified ads website? We have you covered with integrations to the industry's best booking services. Installing
WooCommerce Booking plugin
turns your portal to a fully fledged booking system. Allow users to book hotel accommodation, rental properties, hire cars, book tours, appointments or even restaurant tables and a lot more.
Click here to see it Live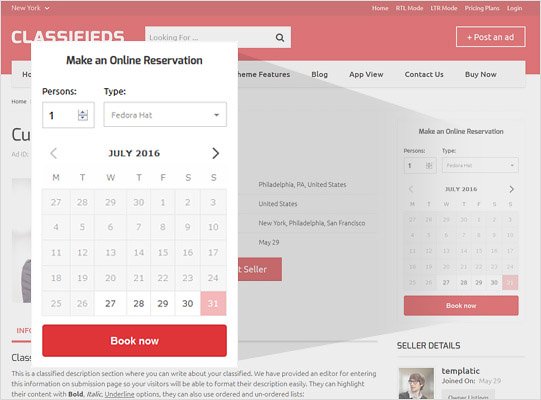 Popular WordPress plugins compatibility
This theme is also compatible with some of the very popular WordPress plugins.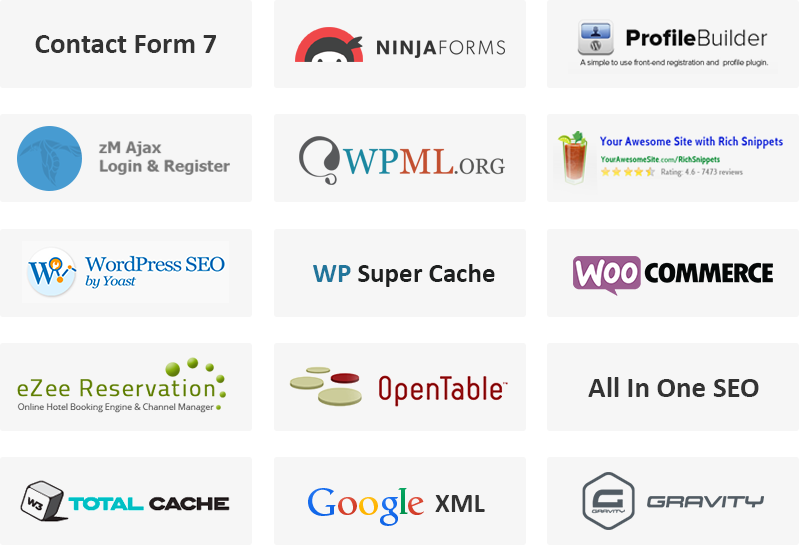 Loads of features to make you love this classified theme
Here are just Some of the features that make the Templatic
Directory Theme Platform
the most powerful among all.
Bulk import or export data

On your classified site using sample .CSV file provided with this theme

You're in control

Manage your site with many advanced settings and options included in this classifieds system.

Add and manage Classifieds

You as admin or your site users can easily add and manage ads

Search + advanced search widget

Instant search is provided with this theme. You can even add searchable custom fields.

Google Maps

Google Maps are created for individual listings. Plus, category, search results, all-in-one map.

Create unlimited custom fields

Add unlimited custom fields which can be category-specific. Show different fields on different categories on advanced search.

Add/Manage Users

Enable/disable user registrations. Admin can manage users and their listing from the dashboard.

User dashboard

Registered users and listing owners each get a user dashboard on your site.

Ad ratings & reviews

Your visitors can add reviews and ratings on classified ads on your site.

Email notifications

Several email notifications are sent on different events. Admin can manage email templates.

Color customizer

Theme colors can be easily customized from the dashboard to match your brand.

Google Fonts

This theme utilizes those awesome Google Fonts to give it a unique look.
Tons of Resources
We have compiled for you a big collection of resources for our Directory platforms such as free add-ons, a list of compatible third-party plugins, theme and plugin guides, 75+ tutorials and a lot more.
Free – All in One Directory Resources Page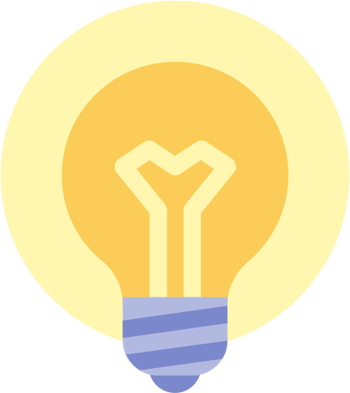 Flexible and powerful Classified ads theme
This classifieds theme is crafted with a lot of care and research to let you create flawless general purpose or niche specific classifieds ads website. Add the categories and the fields you want and create an online marketplace of any niche. Set different fields for different categories. With so much flexibility, this theme is ideal for automotive, cars, boats, motorbikes, jobs, yachts, pet classifieds, or any other type of classifieds ads you like.
Powerful Extensions available
Our classifieds software comes with loads of built-in features. If you need, even more, you'll find 30+ advanced paid classified extensions are available so you can extend the functionality of your WordPress classified site to make it even more powerful. Click
here
if you would like to request an admin test site to see all its built-in features.
Browse All Extensions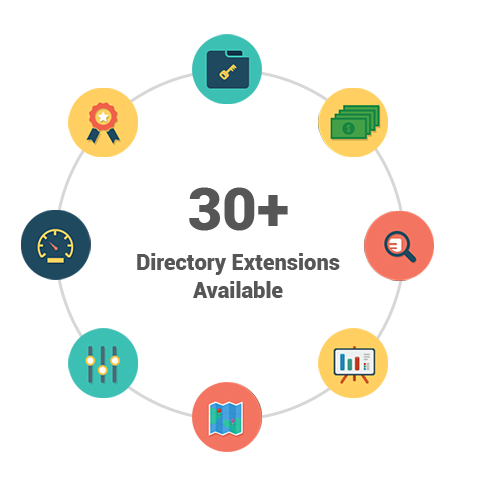 Payment Gateways
The
PayPal
payment gateway is
included
in our classified script so you can charge for ad posting with the Classifieds theme. That's not all, you also get the choice of 15+ compatible paid payment gateway add-ons. These optional add-on plugins are designed to help you accept payments with more of some of the other popular payment gateways.
Browse All Payment Gateways
Deserves 5-stars
Templatic.com has changed the way web-sites are developed. It was so easy editing your content, So fast getting perfect results and so easy customizing design based on my own need and preferences. This theme with excellent technical support certainly deserves 5-stars.
Classifieds Theme
Need to launch your classified ads website using WordPress? We've got the perfect solution for you. Buy our classified ads software at the fraction of the cost it took to build it. This ads system can be ready in not time so you can start charging for ads.
1 Site License

(Including Directory)

99

Use on 1 domain
Includes parent Directory theme
Lifetime usage license
Updates and support for a year. Optional renewal at discounted price
Upload your own logo
Free footer credit removal
No customization restrictions

Source code provided
All functions seen on demo
PayPal payment gateway included
Insert Sample data button
Add your own categories and cities
Add your own custom fields
Add your own menu items
No monthly fees or commissions
Use on your own domain and hosting

5 Site License

(Including Directory)

199

Use on 5 domains
Includes parent Directory theme
Lifetime usage license
Updates and support for a year. Optional renewal at discounted price
Upload your own logo
Free footer credit removal
No customization restrictions
Source code provided
All functions seen on demo
PayPal payment gateway included
Insert Sample data button
Add your own categories and cities
Add your own custom fields
Add your own menu items
No monthly fees or commissions
Use on your own domain and hosting

Club Get access to 99+ templatic themes

299

Use this theme and 90+ Templatic themes on Unlimited domains
Includes many of our premium plugins
Choose a Directory premium plugin every month
Lifetime usage license
Updates and support while subscribed
Upload your own logo
Free footer credit removal
No customization restrictions
Source code provided
All functions seen on demo
PayPal payment gateway included
Insert Sample data button
Add your own categories and cities
Add your own custom fields
Add your own menu items