After months of tweaks and improvements we're finally happy to announce that the member area has been updated, yay! With this latest update we've tried to streamline various aspects of the experience as well as add a cool new feature for Club members (more on that later). So, what's new?
More intuitive UI
Unlike the previous member area that displayed a bunch of themes and then sub-groups such as "Directory Child Themes" or "Directory Extensions", the new one has 3 clear tabs: Themes, Plugins and Free Downloads. Each product presents a single entry inside one of the 3 tabs. For example, if you purchased the SpotFinder child theme simply open the "Themes" tab and look for "SpotFinder". All themes (even child themes) will be available as unique entries inside the "Themes" tab.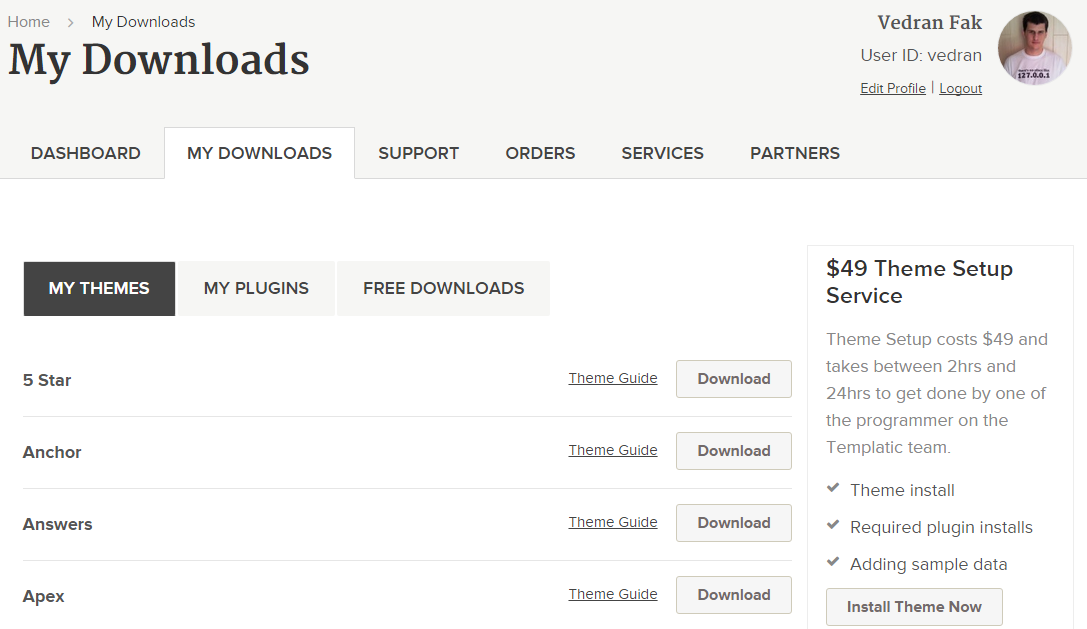 Creating a unique section for each product allows us to provide all relevant resources for that product. For example, the "SpotFinder" section doesn't just contain the SpotFinder child theme, but also Directory along with it's own 4 components. You get everything you need to install SpotFinder in 1 place. That includes the Easy Install file which is now available for all Directory child themes.
By clicking on the "Support" tab in member area you'll be able to browse through your open Helpdesk tickets and reply to them. You can open a new ticket by clicking on the "Support Question" button. Please note that the area will only display Helpdesk tickets, it won't display posts submitted in the forums.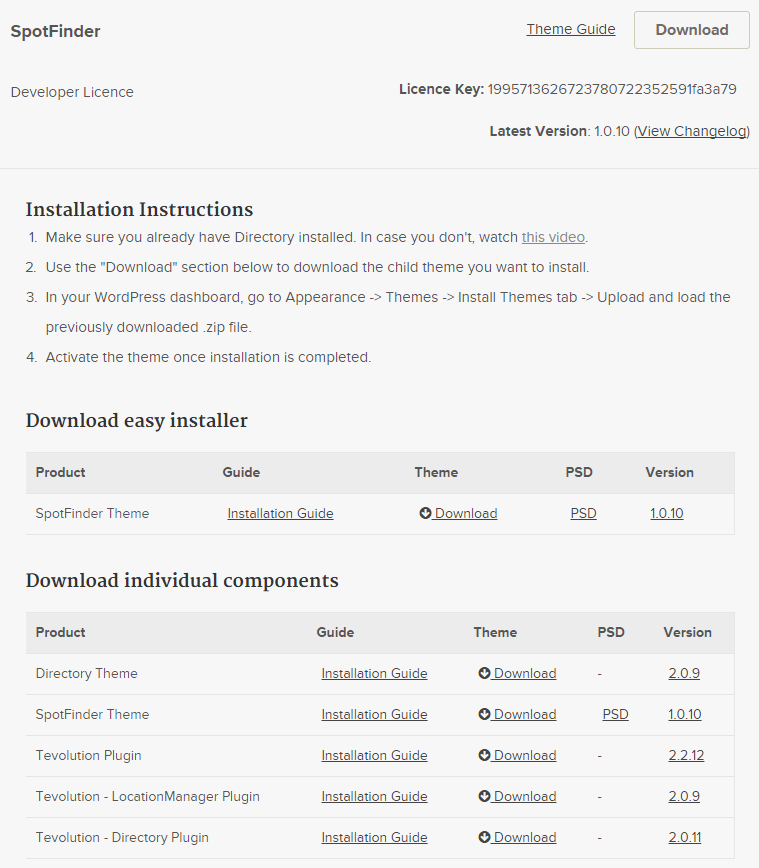 Better product management
The new "Orders" tab will enable you to review and manage all of your purchased Templatic products. It will display the expiry date of each of your licenses and a matching Renew/Upgrade button. Here are just some of the tweaks we've made to renewals and upgrades…
Renewals can now be completed even before the actual expiry date (up to 1 month before).
Upgrades are now available even after the license expires. Upgrading will automatically renew the license for another year.
Multiple renewal notification emails have been added to notify you about an upcoming license renewal.
Manual (bank payment) purchases now display instructions on how to proceed with renewals.
Free add-on every month for all Club members
With this new member area we're also rolling out a brand new option for our Club members, 1 free add-on every month. The member area will allow every Club member to select 1 free add-on of their choice every month for as long as you're paying/renewing your membership. Getting the free add-on is simple…
Open the member area.
Click on the "My Downloads" tab
Choose your bonus inside the "Select your monthly bonus add-on". To learn more about each add-on open this page.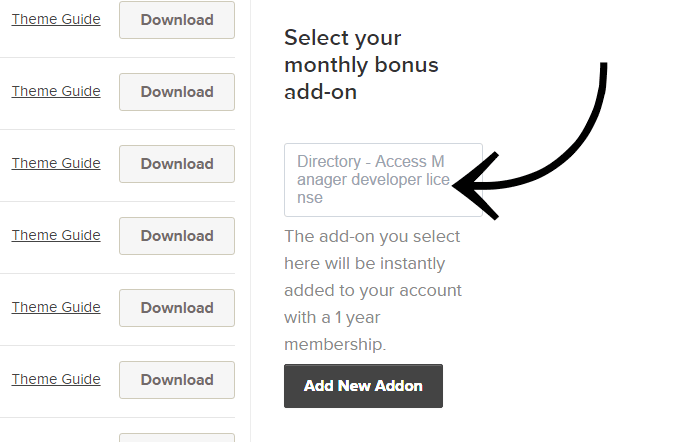 ---
Occasional hiccups can happen with anything new and this member area change is no exception. If you notice any account related problems please let us know immediately. Simply submit a new Billing query inside our contact form and explain what happened. Of course, don't hesitate to share your thoughts about the new member area.