For a location based listing Directory, the maps play a very important role to increase usability. Features of the map are added to the feature of the website. The Directory WordPress theme comes with integrated google maps for the location related services. Street view of the maps is also available with this.
What is street view?
The street view is an advanced feature of Google maps that lets the user get the panoramic view of the street from a position. As the name suggests, on a button click, the users can see the scenic view of the streets on the map.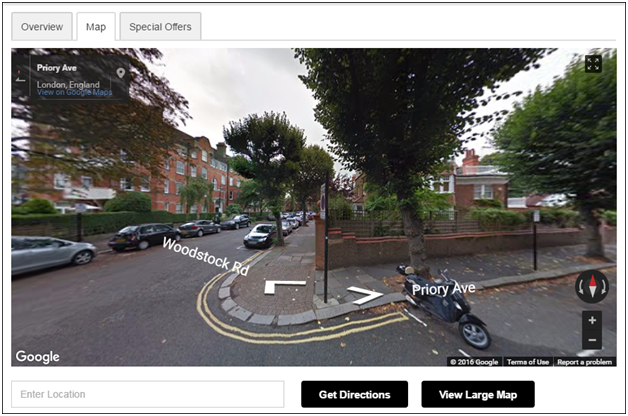 How to use it?
The street view feature of the Google maps integrated with the Directory WordPress theme is very easy to use. There's a little human shape yellow icon for the street view. All you need to do is to drag and drop the street view icon on the location you want to see as the street view. It will zoom the map and display the street view of the map.
Use:
With the street view the visitors of your website can get a street view of the listing's location. This way they can get more information about the streets and locations nearby the listings. He can even use the navigational facilities provided by the theme to get directions. Therefore, the maps contribute in improving the overall user experience and make the website more interactive and user friendly.