We are a group of designers and developers working round the clock to make a difference with WordPress. Providing high quality, completely customizable Premium WordPress themes is what Templatic is all about. Our mission is to take WordPress to the next level with unparalleled e-commerce, directory and app themes.
Themes and Features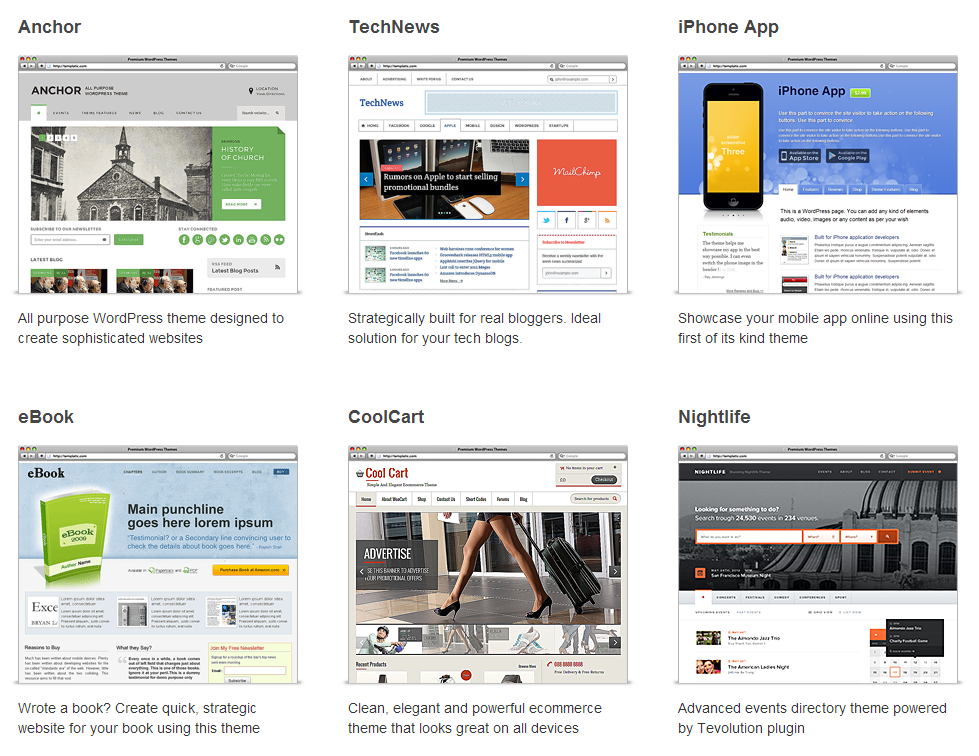 We provide all types of themes depending on the needs and demands of our customers. From a simple blog to a e-Commerce website; we have it all! Many of our themes feature functionality not available anywhere else. Not only that, many of our themes paved the way for entire niches. Perhaps the best examples of that are GeoPlaces and iPhone App. If you have an idea for a cool WordPress theme, let us know! To view our selection of WordPress themes please visit our Theme Gallery.
Approach to Theme Design is another aspect which sets Templatic apart from many other companies. Each theme released has been created with the potential visitor in mind. Business sites tend to have a more professional look while modern directories often display vivid colors with lots of dynamic content. All of this is reflected in our theme's designs.
1-click Install

Each Templatic theme comes with a nifty auto-install feature which allows you to populate the whole site with dummy content – by just pressing a button. Of course, this significantly reduces the amount of time usually required to get started. If you ever decide to remove the content, simply click the button again and it will be removed.