If you visited our support forum today you probably noticed certain changes. Instead of a short Support Tip in the header now there is a special topic with guidelines on how to request help when something goes wrong or what do to when you need help with customizations.
Other than that we've made small changes to the forum design, namely the user info within a specific topic. We've fixed the problem where avatars would break the design and also added extra info like the number of posts, date of registration and user location. I'd like to ask all of you to open the user control panel and add your avatar and location.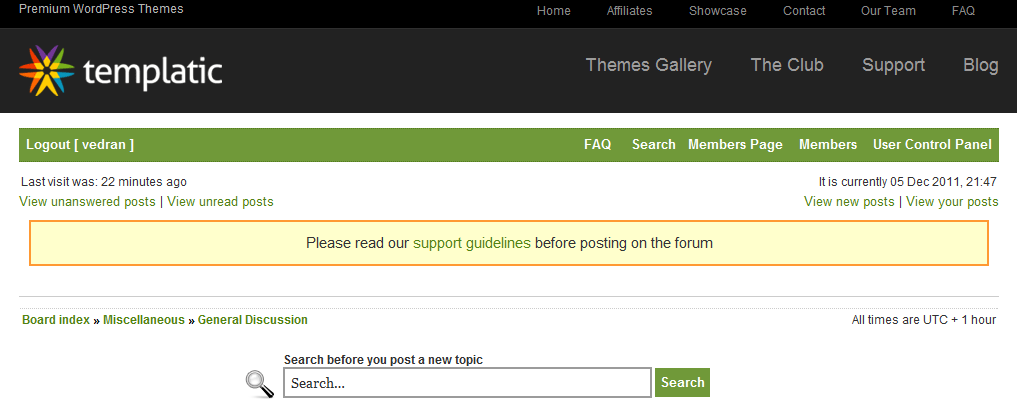 However, the changes you just about read are all pretty trivial. The biggest change will come over time. We decided to treat the forum as the primary source of support here at Templatic. We'll publish more and more content on the forums and instruct our users to use the forum instead of helpdesk. Don't worry, we won't force anything at the moment. If you feel more comfortable in helpdesk feel free to continue using it.
We believe that forums can help both you guys and our staff when it comes to theme support. On top of that we have some other ideas on how to engage the community to use the forums instead of helpdesk; but all in due time :)
If you have any suggestions on how to improve our forum (both the technical aspect and content-wise) feel free to write them in the comments below or send them to my email.
Thank you!