In any website specially Directory based its very important to display recent posts which helps your users to find things easily. You can add the recent posts section in your site too by using our Directory theme.
Recent posts section can be a part of your site's main content area of homepage, subsidiary and sidebar areas of any page on your site. The Directory theme comes with the default widget named "T → Display Posts" to display recent posts on your website.
In this article, we will show you how to display recent posts in the main content area of the homepage using "T → Display Posts" widget.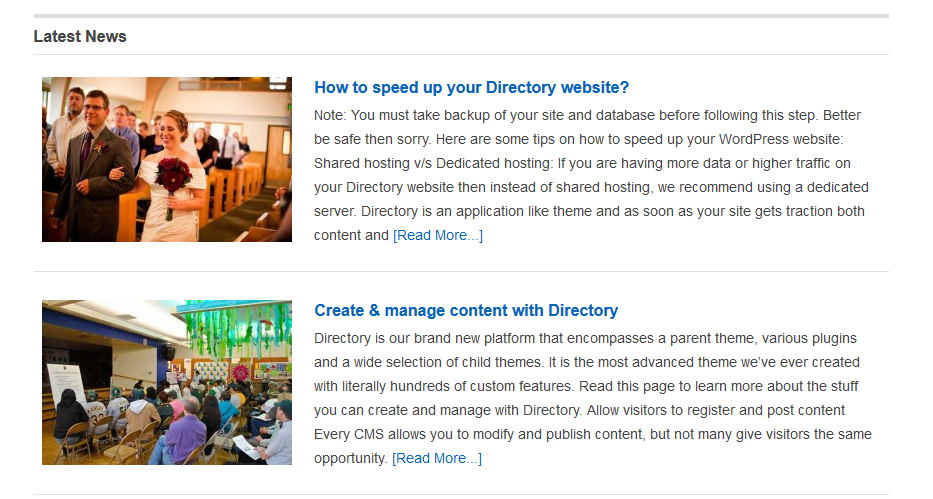 You just need to follow the easy steps mentioned below to get this done:
Login to your back-end panel, inside your WordPress admin go to your WP-admin> Appearance> Widgets.
Add "T → Display Posts" widget to a "Homepage – Main Content" widget area from available widgets section.
You can provide an alternate title to the widget, select "Post" OR any other post type added on your site, post category (optional) and add the number of posts you want to display.
There are also some advanced options in that widget like Order By, Sort Order, Show Author Gravatar, Show Featured Image, Show Post Title, etc. which you can use as per your requirements like this: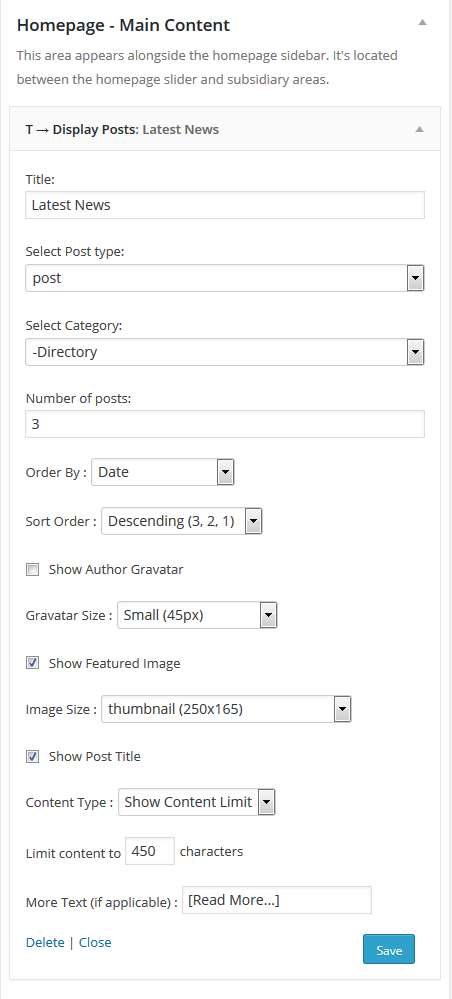 Next, click on the save button to store your widget settings.
That's it! 🙂