Customer Story: Full of Events – Eventum
Posted on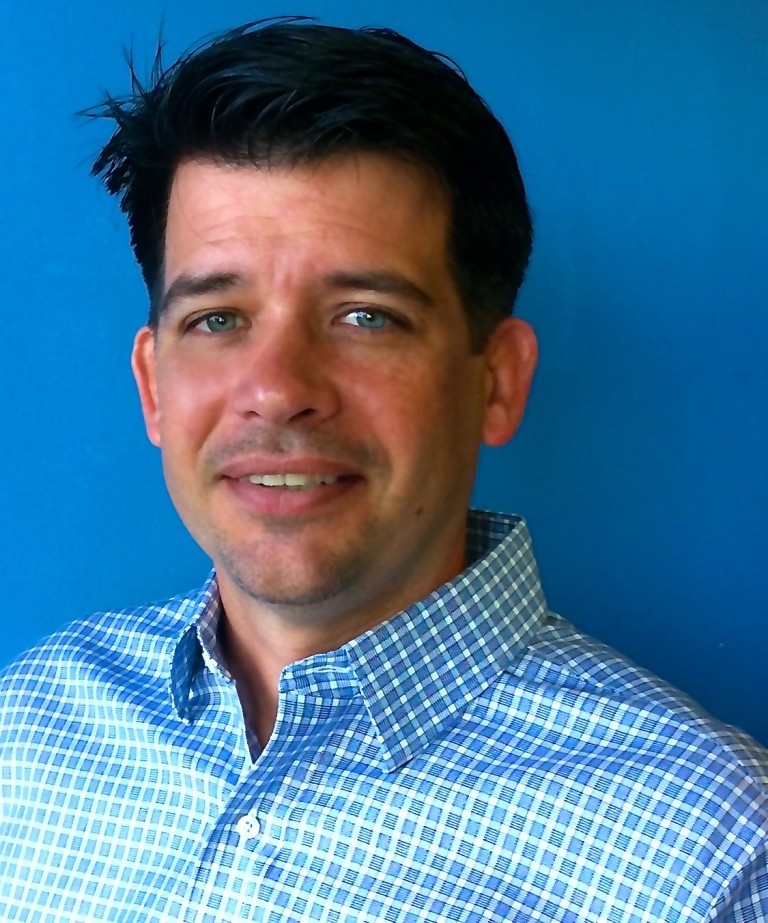 Full of Events is one of the best events website in Hawaii. With properly categorized Events and attractive design, the website has made a beautiful use of the Eventum child theme of Directory. It has the features of displaying the events by categories, attending the event, Selling tickets, Facebook sharing, allowing user comments, newsletter facility, auto-populate events from FB and much more.
He shared his views and experiences and they are quite interesting. Read on, to find out the challenges, solutions and result of his journey to build the site.
Tell us about yourself & the site.
My name is Brandon and the site is Fullofevents which is primarily focused on events in Hawaii for now but with plans to franchise the model to all 50 states.

How did you get the idea to create this site?
I was involved in a website that focused on a wide range of visitor information and realized that it was to broad, I needed to find a niche and really focus. In reviewing the analytics of our site I realized that events was the most searched section and decided to run with that.
When surveying the Hawaii market for an event directory I discovered most sites were severely lacking in content and design but then I came to know about Templatic and found Eventum Directory theme which has provided best design and easy to manage content feature on the site.
What challenges you faced while developing the site?
When you work with events, your content expires in a relatively short time frame making current , relevant content a huge challenge. With all the different categories you also have to decide what content to present and where. The Directory and Eventum theme allowed me to look at many different layouts.
What are the critical plugins & features that you found are necessary. What feature provides the most benefits? Something that makes your life easier every day.
Best Features:
For keeping up with all the events available in your area the FB plugin is a must, it keeps you stocked with current events with minimal effort.
Yoast SEO for keeping posts in line with proper SEO.
SNAP (Social Network Auto Poster) for pushing your event and images out to multiple social media outlets automatically.
MailChimp is who we use for our newsletter and we auto populate via an RSS feed.

Apart from the fact you verify all listings, are there any other challenges unique to running your business?
The biggest challenge with events is keeping up to date and insuring you have the most current and relative events listed on your site. You need to do this on a monthly basis because unlike other directories, this type of content expires in a fairly short time period, usually 2-3 months.
What is the monetization strategy for your site? How do you plan on making most of the money?
We are looking at 3 areas of monetization for the site, AdSense ads throughout the site, Featured event placement via the Tevolution – Fields Monetization Plugin, and banner ads/featured event placement on the weekly newsletter via MailChimp.
Field Monetization allows to include specific custom fields within price packages. Since these price packages are selected during the first step of the submission, they have the ability to greatly alter the submission form. By paying more owners will be able to display more information about their listings.
Moving on to design; how did you decide on the current look of the site?
We looked at many options and fiddled with widget placement and custom design layouts. In the end we wanted to keep it clean and simple with minimal ads and events front and center. We currently have the categories available below the header but may be looking toward utilizing a drop down menu. Honestly one should not look for the perfect design but rather the ability to change design when picking a theme and platform, this way you have flexibility.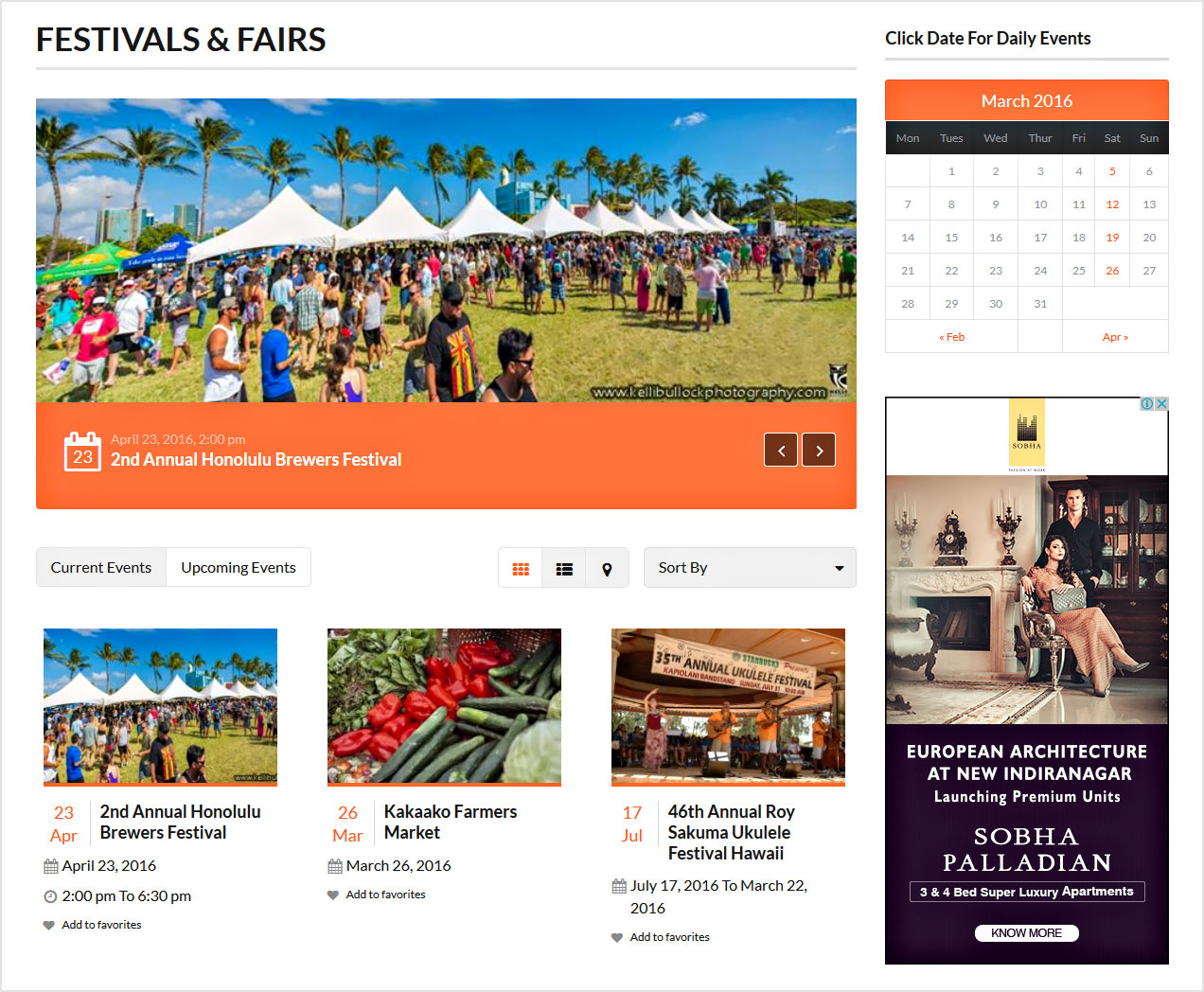 How does your site help listing owners promote whatever they are advertising online?
We allow events to post multiple pictures, showcasing any current graphics or past event photos shots.
Every event on our site is posted to FB, Twitter, LinkedIN, Instagram, Pinterest, Tumblr, and Google+.
Is there a particular feature you'd love to see in Directory in the future? Something that would make your life easier?
The number one thing I would like to see in directory is the ability to sell tickets to events within the website, making us an alternative to Eventbrite. Once an event uses a site the odds of them coming back are very high making this a very profitable segment of the event market.
——-
Thanks to Brandon for taking time out to tell us a bit about the journey. Hope it would be interesting for folks to read about.
Read more success stories: