GeoPlaces V2 is here
Posted on
We are proud to announce GeoPlaces V2 today. Following screenshot tour quickly explains what has been updated.
Homepage
The homepage now features improved map with post indicators and includes thumb image in the bubble. Featured listings are added in this new version and they will be shown at higher priority throughout the site. Also the theme now includes basic events in this new version.
Submit a business / event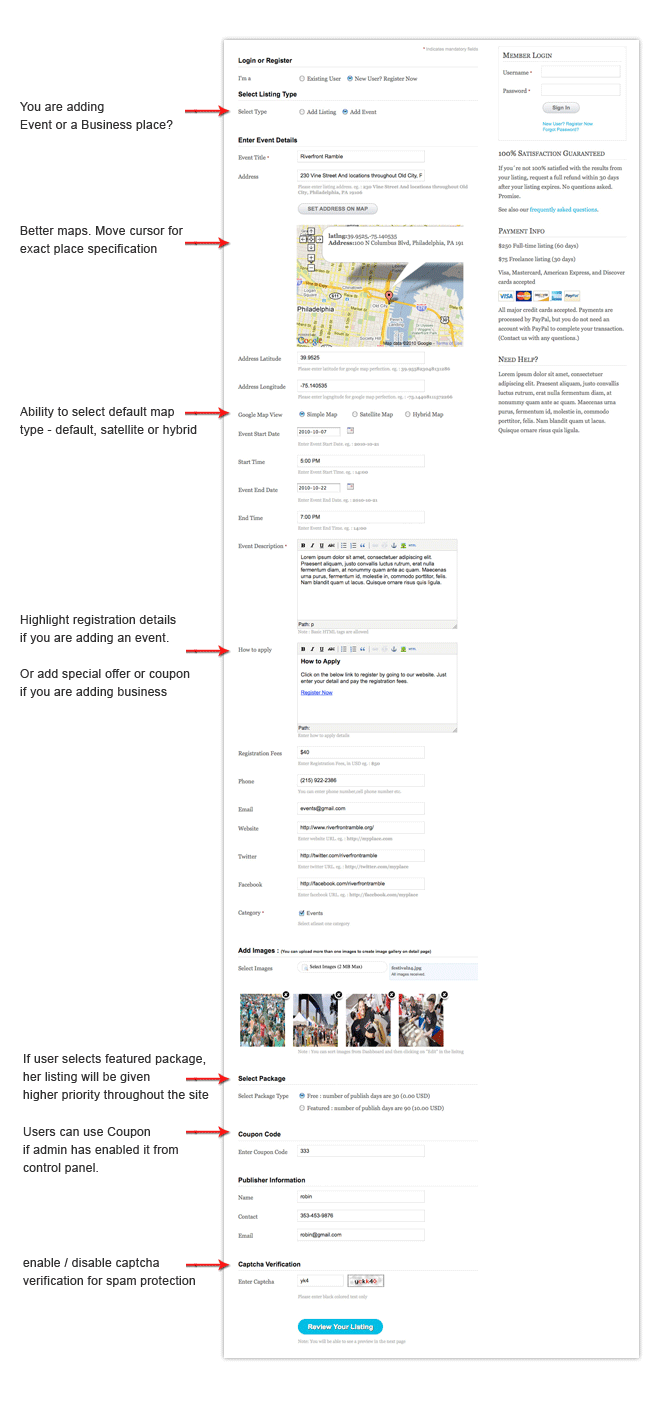 (the screenshot above shows all the form fields of adding an event)
The business place / events submission form is now better organized and works just fine for adding either the business listing or an event. It will automatically show/hide relevant fields in the form.
You can now move the cursor on the map for exact place specification and also chose which map view to show by default.
If you are adding an event, add Registration details or if you are adding business listing, add special deals or offer separately and they will be highlighted on the details page.
As admin, you can disable/enable coupons and run occasional promotion and users will get discount while submitting a listing on your site on regular price.
This new version also features optional captcha for spam prevention (can be disabled from the admin panel)
Listing events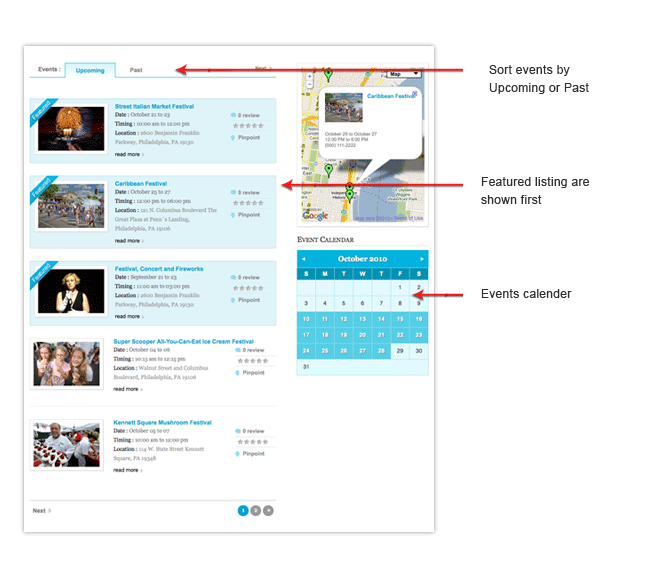 Events are listed differently. As you can see above, if the event is added as featured, they will be shown first at the top and regular lists will be shown then after. The sidebar features event calendar widget so you can view events by date.
Upcoming and past events are shown separately and can be sorted like shown above.
Event details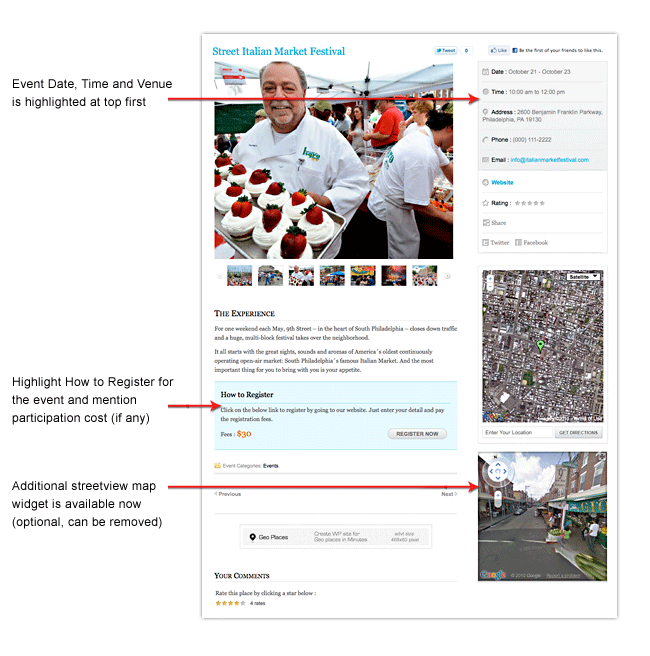 The events are shown in same structure but a bit differently than the business listing. Date, time and address are shown at the top right. How to register for the event is highlighted separately. (Please note, this theme does not handle event registration.)
Updated admin side functions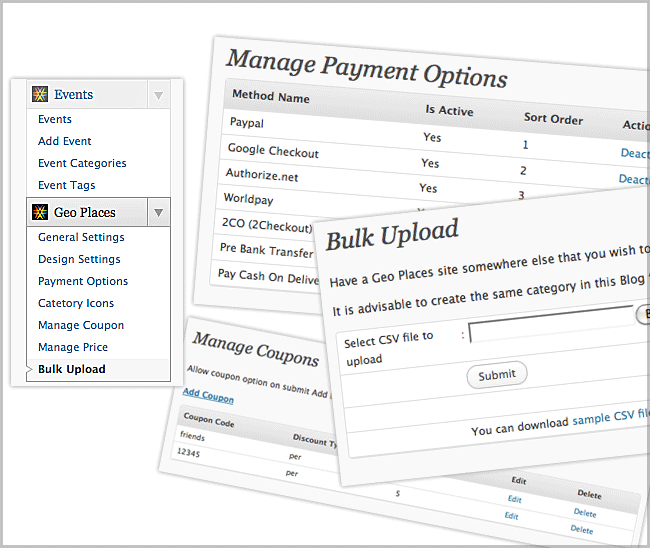 Events are shown and managed separately (custom post type) in the admin panel.
In the backend, we've added bulk upload now. Simply prepare a .csv file of all your business data based on the sample CSV provided with the theme and import all your data at once. No more manually adding each event on your site.
Managing coupon is yet another thing we added in the theme now so you can run occasional promotion on your website.
View live demo of the GeoPlaces 2. View features and Purchase theme here
If you have already purchased this theme, simply login to member area and download this theme again to get the free upgrade. Installation guide of this theme explains how to upgrade your existing site
Tweet to Win!
Update: The contest is now closed and winners are announced here.
Here's a promotional offer if you really like this awesome GeoPlaces theme and wish to get it for free. Retweet the following message before 31st of this month and any 3 winners will get developer copy of this theme absolutely free!
Win a copy of the GeoPlaces city directory theme from @templatic //bit.ly/geopl2 Retweet to Win!
Winners of the content will be announced on this post on 1st november. If you are selected as winner and have already purchased this theme, you will receive your money back :)
Hope the community will love this upgrade. We'd really love to know what do you think of this revised theme via comments below.