Online directory websites sure have made their mark as one of the most profitable online businesses. This is because they are extremely beneficial, both, for the directory site's owner as well as the users.
Online Directory websites work as they are mines of information for the users. Let's consider a visitor looking for a good place for your dinner date. So instead of looking at different places, he can just visit the local food directory and check out all the restaurants' listings.
Again, as a directory website contains a large amount of data in form of listings under different categories, it automatically helps the visibility of your website.

If the category is "Chinese food in Auckland", then there can be a number of restaurant listings on your directory website that mentions "Chinese food", "Best Chinese food in Auckland", "Authentic Chinese food in Auckland", "Chinese food home delivery", etc. Therefore, a directory website effortlessly targets a large group of keywords. And this increases your chance of appearing in the organic search and thereby reaching more people.
Moreover, with the modern day's tools and techniques, creating directory websites is easier than ever. You can either go for a CMS like WordPress or use the SAAS Directory building platform to create your online directory.
So a directory website is can prove to be a very profitable form of online business. In this article, we will discuss the most popular types of director website that you can create to earn passive income in 2018.
1. Real estate directory websites
With the Directory website template, you can create an online real estate directory. Such a properties portal can be used by the visitors can look for rentals properties or properties for sale.
A property listing website can have different categories and sub-categories like rental properties, properties for sale, suburban homes, villas, condos, etc.
Generally, a real estate listing directory has the feature for agents account. So the property dealers or brokers can register and post the properties. This kind of property directory website software needs a powerful and failsafe front end submission system and works well for paid submission revenue generation.
The property brokers can, therefore, register on a property portal website and post all the properties they want to sell. Even those who are looking to sell their property can register and post their listing on your website. All the people looking to buy a property can search your property listing website to find the property of their interest.
Unique features of a real estate directory
Location-based features like proximity search
Advanced filters for an easier search
Proper categories on a website
Maps for easier recognition of the address and location
A fully functional front-end submission system
An example of a successful real estate directory website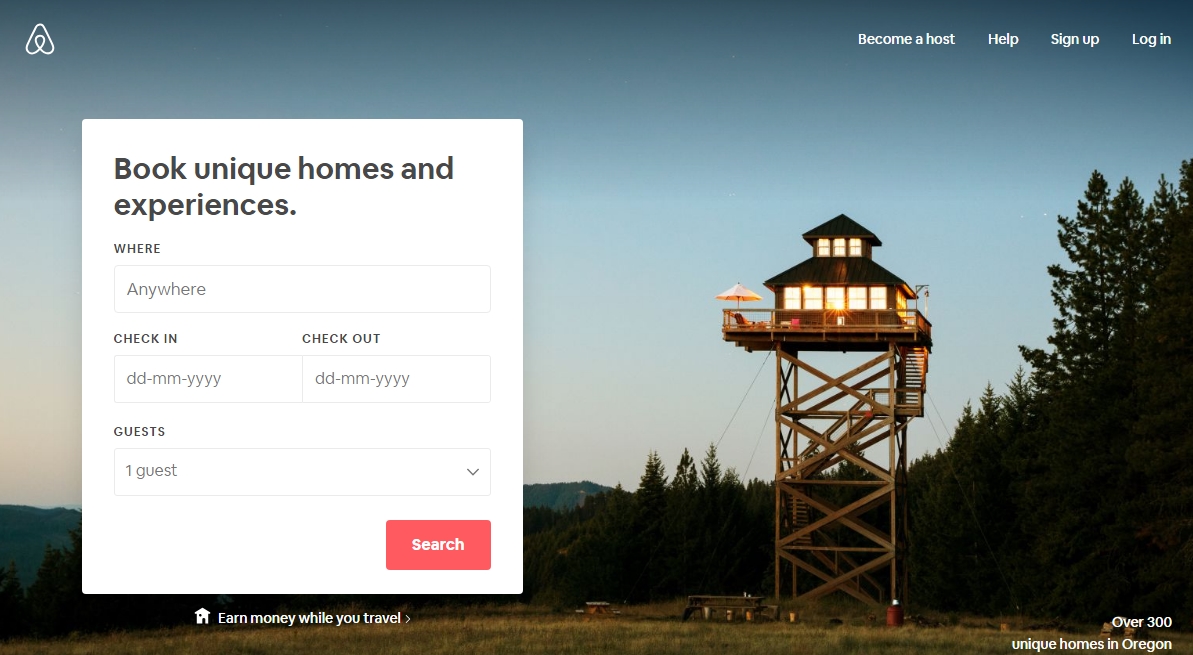 2. Events directory websites or Events Portals
Events portal events web Directories are typical directories that focus on events. They have events listings by different locations posted under different categories.
An events directory website can be an event portal with events under multiple categories like sports events, medical events, dance events, music events, etc.
Or they can be niche directories like charity events website dedicated specifically to non-profit events. A technical events website that won't host any listing pertaining to entertainment events, only the technological events will be hosted.
In addition to these features, an Events web directory can also list event organizers, planners, and a store to sell events related badges, banners, party supplies, etc. Some of the events portals also let the users buy the events' tickets through their website.
A front-end web directory submission system is a must in such an events portal because it lets the different event organizers or hosts post their events.
An example of successful events directory website: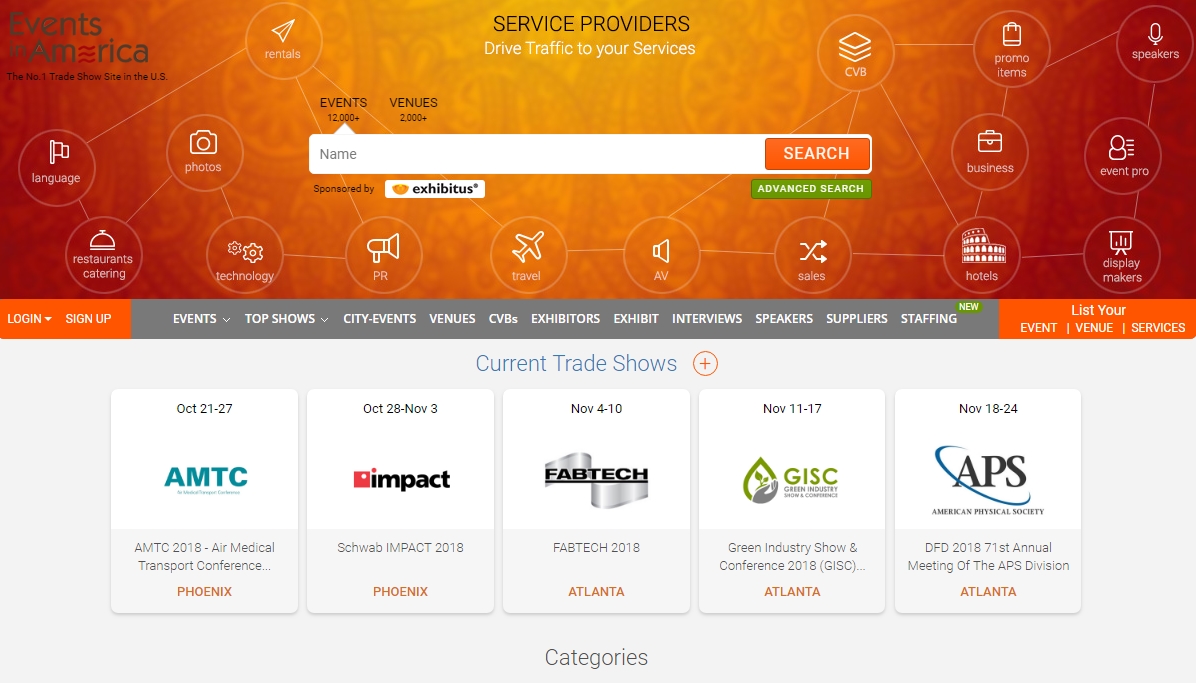 3. Job directory websites or online Job portals
A job board directory website is, in fact, an online employment exchange. Here, the companies and employers will post listings for their jobs while the job seekers come to find vacancies.
Generally, a job board directory allows the job seekers to post their resumes but it's an optional feature. A job board website can perform just fine even without the resume posting feature.
Just like any other directory website, a Job board directory listing website has job listings posted under various categories. Also, it too includes a fully functional front end submission system where the employers can pay and post their job listings. However, you can even allow free job posting.
Must have features for a job board directory
An efficient advanced search system
Job posting/resume posting features in your job board directory
An example of the best job board directory website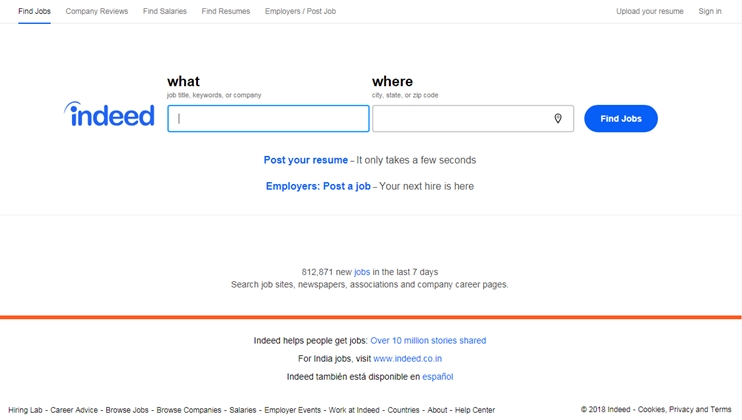 4. Hotel/restaurant/cuisine directory websites
This is a foodilicious niche directory that is all about food joints and restaurants. This type of directory typically targets a certain location.
For instance, you can create a food directory listing website for your city. Here you can allow listings for all the food points like restaurants, cafe, bistros, diners, bars, etc.
Features that can make your food directory website more useful
location based features, preferably a map-based website
A coupon module so you can include discount coupons
An event module so food events and food fairs can be listed
An example of a restaurant web directory software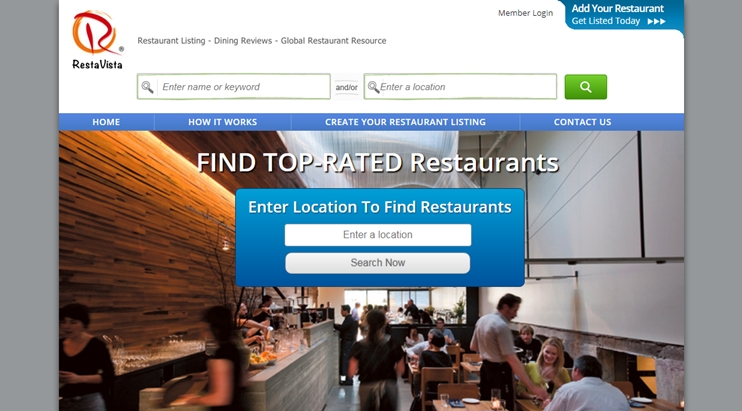 5. City Directory website/Local Directories
City Directory as the name suggests is a city guide website. A city directory website is a website that can cover multiple directory niches for a certain city. For example- A food directory, business listings, real estate listings, etc.
The city directory website is a city portal where all the useful places, business, and contacts of the city are listed. A city directory website preferably should be location aware directory websites.
It helps the people of the city find the places and businesses of their interest. A city directory listing website should have an efficient and easy to use front-end submission system and an ability to create custom fields and use them for different types of listings for a city directory.
An example of city web directory software
Chineseinedmonton.com
6. Classifieds directory websites
A classifieds directory website for listing different classifieds products can also be a very profitable directory niche. A classifieds directory website needs to have a fail-safe front end submission system. So the visitors can upload their classifieds listings on your website.
However, whether you want the submissions on your classifieds listing directory website to be free or paid, you can decide for yourself. Generally, paid classified submission systems only work when your website dominates the market and has considerable traffic.
Also, a classifieds directory displays different categories. So be very careful while creating categories for your directory listings. While classifieds are generally multipurpose websites, they can be subject specific like an auto classifieds website, a book classifieds website, etc.
Desirable features for your classifieds web directory
Proper categories for the classifieds listing
Ability to upload images and videos for the products
Best classifieds web directory example
7. Travel directory websites
As the name suggests, this online directory niche is all about travel and locations. However, there can be a number of travel directories.
Location directories for different travel locations
Travel directory for a specific city with listings regarding attractions of the place
Travel guide paired with travel blogs
A travel review directory
It is not very different from a locations directory. The major difference can be the intention of a travel directory. While a travel directory's listings may intend on persuading a visitor to travel, a location directory listing only wants to inform the visitors about a place.
A travel directory may or may not have a front end submission system. A map based directory template is a pre-requisite for a travel directory.
An example of travel directory website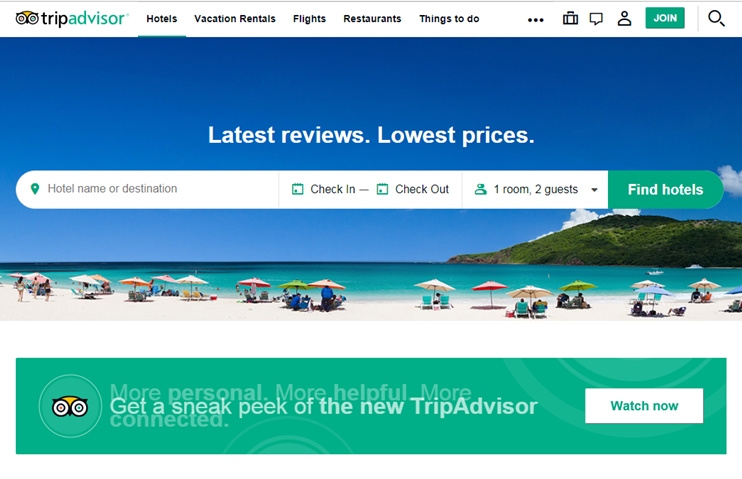 We recommend SiteChecker
Checking the position of the site in search engines is needed for all self-respecting site owners. At a minimum, this is necessary so that customers can find out the real results of your work before you place your order. You also need this data to clearly understand which direction to go next, and what you can refuse. Everyone knows that the first positions on certain requests and with normal traffic are the main criterion for the well-being of website promotion on search queries.
Using online rank tracker, you can quickly monitor your positions, which will provide an analysis of the most valuable keywords. If you want to always know how your site works and what you have already achieved, then determine for yourself a couple of dozen of the most important queries and follow their progress in the search engines.
8. Article directory website
Article directory website is a directory website of useful articles. This can be a website with a front-end submission system where the visitors can post their articles under a relevant category.
Generally, this kind of website can be educational sites where the content is posted for various subjects and the students can access it as and when required. The article submission portal can be for content marketing, knowledge base, or a paid publishing platform.
You can create a membership-based article directory website where a visitor is only granted access if he signs up for the membership.
You can use this article directory template that you can use to create an article directory website.
9. Yellow pages directory website
yellow pages directory website is one of the most common forms of online directories. Just like the yellow pages books our parents used to rely on, this is the online replacement for it.
The yellow pages directory can contain all types of listings. Locations, hotels, schools, clinics, parks, museums, business listings, and even a job board. Therefore a yellow pages website is a combination of all the directories.
A yellow pages directory website is comparatively very difficult to manage as it can contain lots and lot of listings. It usually comes with a front-end listing submission system.
requirements for a yellow pages directory website
An efficient and manageable front end submission system
Ability to create custom post types
Ability to upload multiple images for a listing
Best yellow pages web directory example
Also read: Create yelp clone website with WordPress
10. Business directory website
A business directory website, as the name suggests, is a directory with different business listings. These business listings can be of a certain geographical area or a global business directory website.
Alternately, you can also create a niche business directory for a certain business. For example – A directory website for all the business producing drones. Or a business directory of fabric manufacturers in a province.
Busines directory website can be a location-based directory to precisely show the correct locations of the listings on the maps. It can even feature a front-end submission system to let the business list themselves in the business directory.
An example of location-based business directory website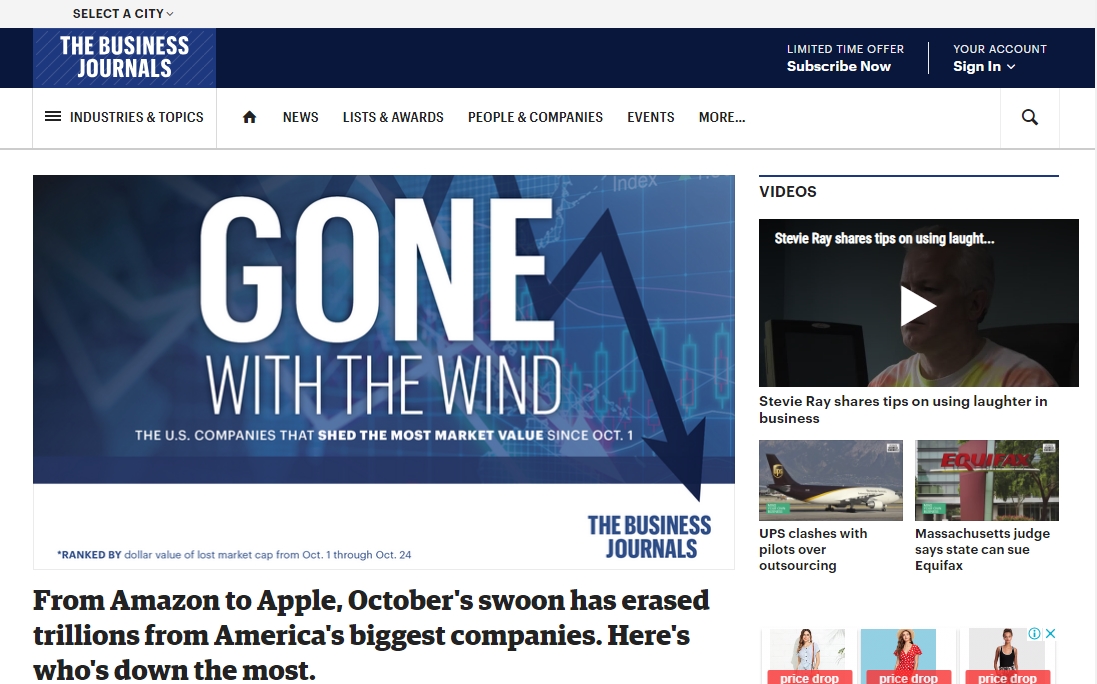 Also read: How to create an online directory website in less than an hour.
11. Video Directory website
You can create a video directory website like YouTube, Vimeo, Vine, etc. The video directory websites can be educational, entertainment websites, or a video channel for a specific purpose.
You can create a subject based video website like a video portal dedicated to nail art videos or a portal dedicated to football videos. Or it can be a general purpose video website where you can post videos under different categories.
You can have a paid/free video directory listing website submission system that lets the front end visitors post their videos on your video directory website.
Must have features for a video directory website:
Ability to let the admin set the max upload limit on the video website
Ability to let the users upload, embed or copy link for the videos
Inbuilt video player
A full-screen video play mode
An example of a video directory website:
Also read: How to create a video directory website with WordPress
12. Review directory website
A review directory website is the one regarding the reviews and opinions of the customers or consumers. It can be a product review website, movie review website, etc.
A review website is generally focused on posting honest reviews about a product or a service. However, it can be a means of affiliate income by reviewing the products and services of an affiliate business.
A review website may or may not have a front end submission system. But enabling comments and ratings on your review page is must. Thus the users can post their own options through comments and rate the product as per their experience.
A review web directory example: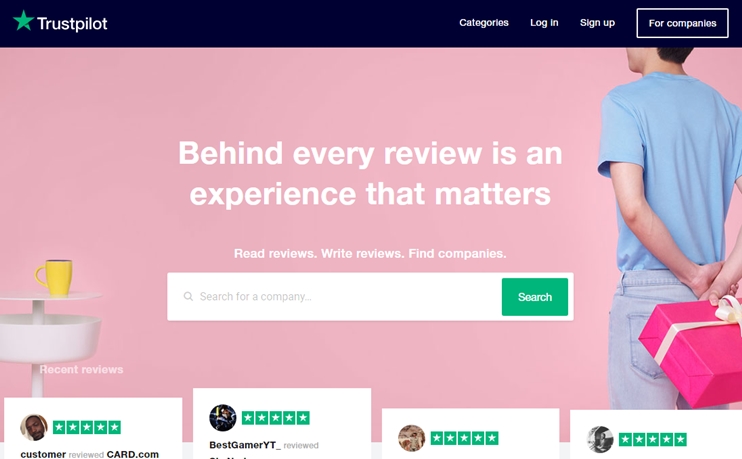 Also, read: Create a review website with WordPress
13. Coupons/deals directory website
Coupons or deals directory websites ave simply deals directories that sells coupon codes and best deals. These kinds of directory websites have a fully functional front end submission system where the business can list their coupon codes ad advertise their deals.
These websites are comparatively easier to manage and maintain. They absolutely don't need a map based template.
An example of a successful coupons or deals directory website: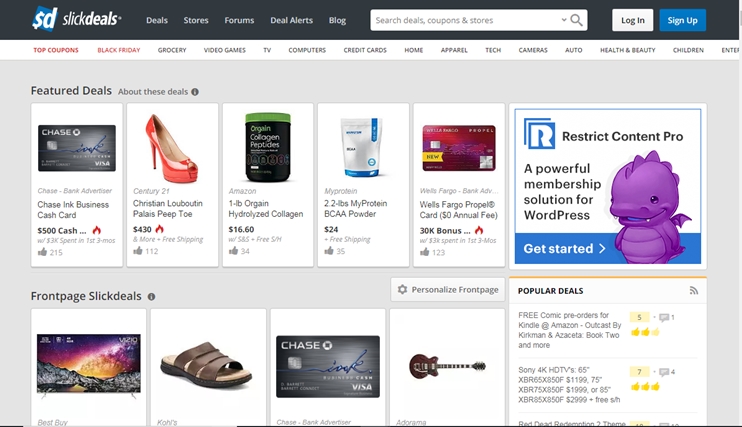 14. Automotive directory website
This is a niche directory website where the listings are about different types of automobiles. For instance, an automotive directory website can be used to create a directory website that lists all the pickup trucks, two-wheelers, and cars on sale.
It can be a car dealers website. Such a website generally consists of comparison feature where two or three different vehicle listings can be compared. Such a vehicle directory generally doesn't require a front end submission system.
Must have features for an automotive web directory website:
A comparison feature to compare two automotive listings
Ability to upload high definition images
The best example of an automotive directory website: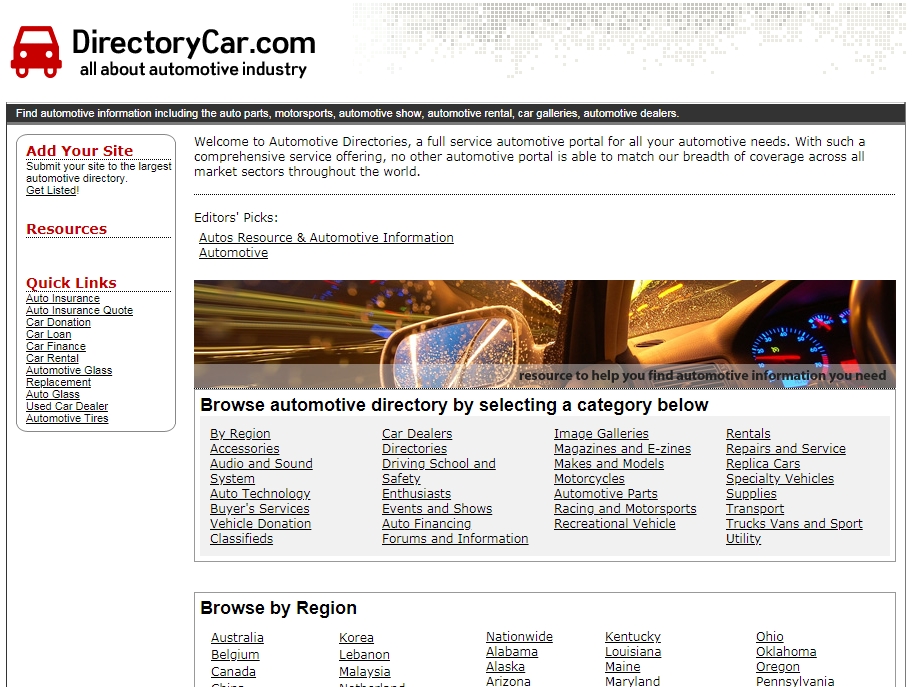 15. Contact directory website
A contact directory can be in a form of a staff/employee personal database, an online telephone directory,  a business contact directory etc. Basically, it must contain contact details about business or people of a group.
It generally doesn't require a front-end web directory submission system. Only when the directory is a business contact directory, a front-end submission form is required.
Compared to the other genres of directory websites, a contact directory is easier to use create and maintain.
Best Contact web directory example: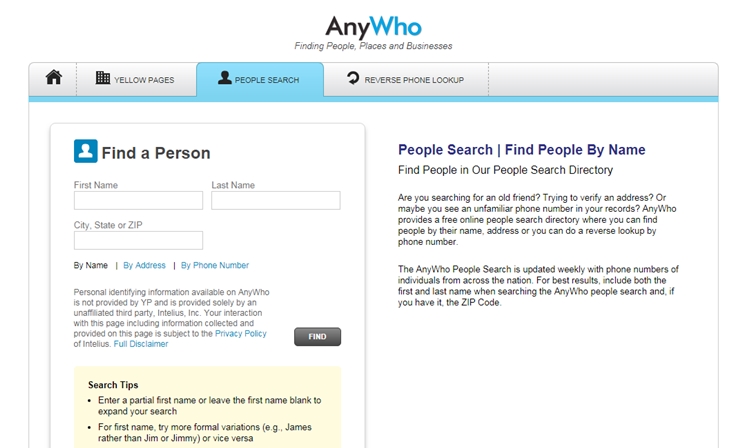 Read: How to create a contact directory website in less than 30 minutes.
Share your ideas with us:
If you have decided to create a directory website to make some passive income, the ones mentioned above are the most popular types of directory websites.
The directory templates here can help you create any kind of web directory in minutes. No need to hire technical experts or wait for days to get your website created. You can do it all by yourself, without writing or tweaking a line of code.
The WordPress directory software is easy to use. With the sample data, they are just like ready to use websites. All you need to do is to update the sample data with actual data.
So which one is your favorite type of online directory website? Don't forget to share your opinion and experiences on online directory websites with us through comments.