Introducing SpotFinder, a Directory child theme built to utilize modern screen sizes; inspired by Airbnb
Posted on
Today we are excited to break the trend of launching niche WordPress themes and offer a perfect solution needed today for directory sites. Announcing 8th Directory child theme – SpotFinder. SpotFinder is continuing the trend of reimagining Directory with new and unique child themes. It's inspired by the new Airbnb website and thus comes with some really big design changes when compared to the parent theme.

The power and beauty of Directory theme is that you can skin it the way you want with child themes. The SpotFinder theme features a unique layout for your directory theme powered site.
Full-width layouts
Possibly the biggest changes are those implemented within category and detail pages. Those pages are now created to fully utilize all available screen size. In both cases there is a giant map area available on the left while the regular content is displayed on the right side. This left area inside category pages can even be customized with widgets. If you don't need the map, just swap it with something else.
Unique homepage
Unlike most other Directory child themes, the SpotFinder theme homepage isn't very focused on the map. Instead, the search bar is now the most prominent element of the homepage. Also, the header has been significantly resized and now contains just a small logo, your menu and the "Add Listing" button.
The big image you see behind the search bar is actually the header image for that city. In other words, changing the image is possible by changing the current city. Other sections of the homepage can be tweaked with widgets; the homepage is completely widgetized.
Displaying a map on the SpotFinder homepage is as simple as placing the "Homepage Map" widget inside any of the homepage widget areas.
Tabs are back
Over the last few weeks a few of you mentioned the lack of tabs inside child themes like Locations. Your feedback didn't go unnoticed, we made sure to include detail page tabs within the SpotFinder theme. This change will allow you to use plugins like Tabs Manager and customize tabs even further.
More
There are many unique niceties in the new SpotFinder theme. You will simply need to explore and experience the theme in the live demo.
View Live Demo, take a Test Drive or Purchase SpotFinder
What are your thoughts about the new SpotFinder child theme? Let us know in the comments.
What's next?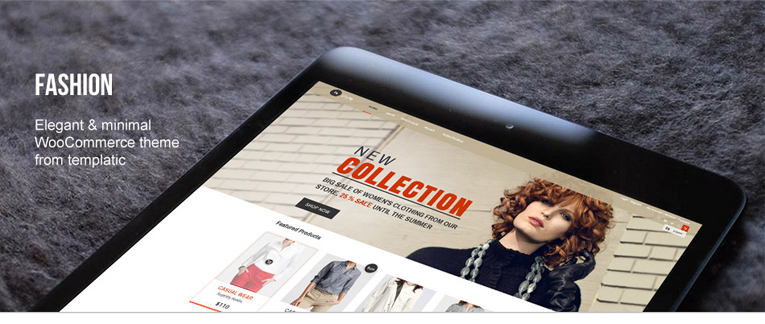 What you see above is our upcoming e-commerce theme, set to release in a few weeks. It will be fully responsive and WooCommerce compatible allowing you to create a modern, feature-rich ecom site. Expect more news in the coming weeks. Stay tuned!