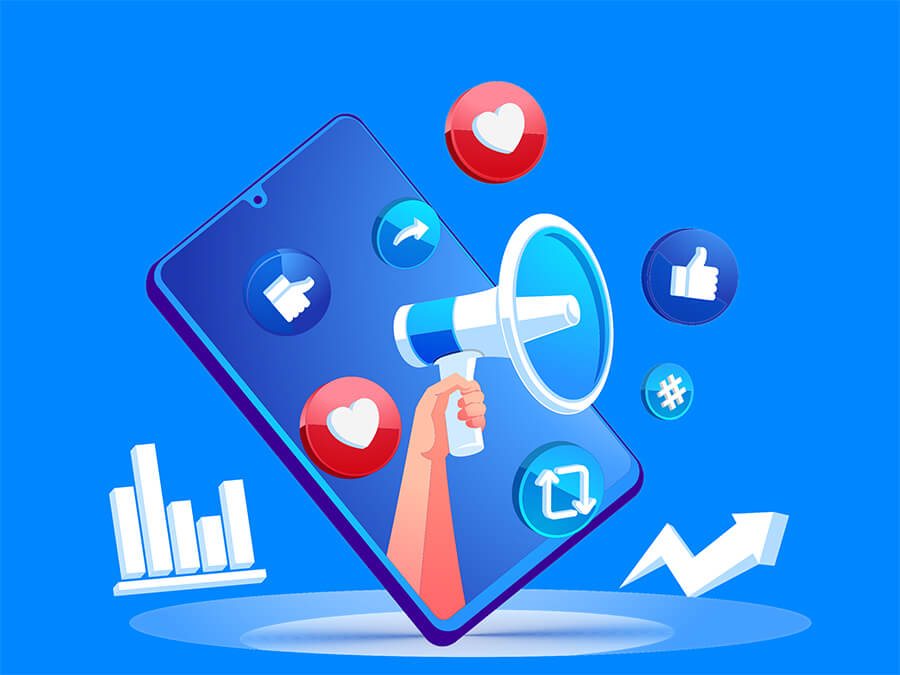 Are you looking for the best social media WordPress plugins In 2023? Most WordPress sites use some of the social media plugins for WordPress. These plugins serve to make it easier to share the content of your WordPress site on social networks. There are many benefits to using WP social media plugins, and the most important is generating more traffic to your site. More traffic means more sales, and that directly affects the overall revenue generated on your WordPress site.
The social media WordPress plugin installs like any other plugin. You can install it by using the FTP to upload plugin in the "plugins" folder and then activating it. A much easier way to install is from the WordPress dashboard. Simply go to "Plugins" and then to "Add new" and install the plugin directly from the WordPress repository.
There are a lot of WP social media plugins. If you are wondering which one to install then keep reading because in this article we will go through the best social media WordPress plugins in 2023.
Users who are less demanding will probably look for free social media WordPress plugins. There are free and good plugins, but for more options and better results you will probably have to pay a certain amount. Below we will list some of the best social media WP plugins:
1- Shared Counts
We will start with Shared Counts – a great and free WP social media plugin. Its main feature is a very light and clear interface and ease of configuration. It does not use cookies so it is GDPR friendly.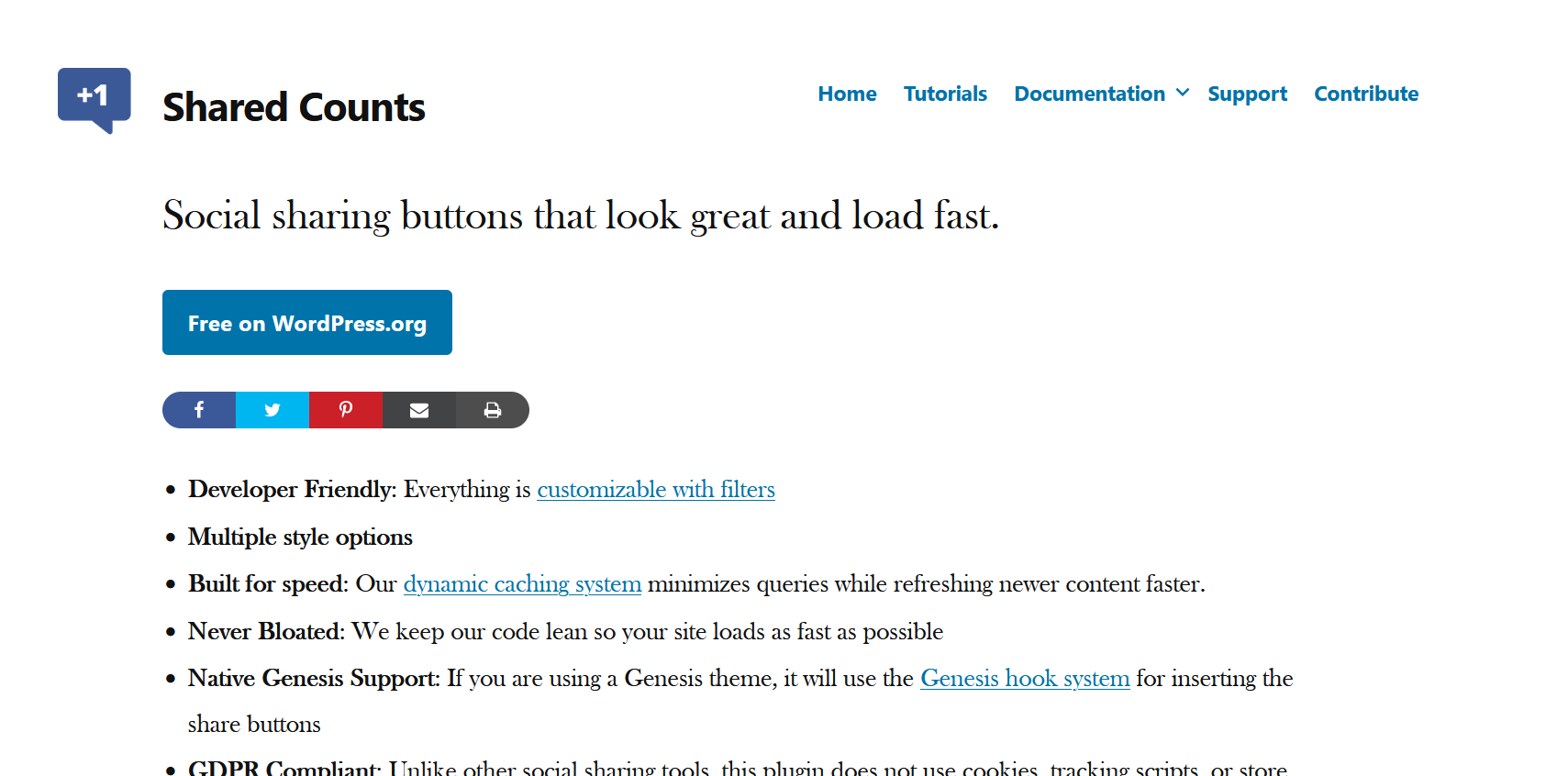 As we have already mentioned, this is a lightweight plugin that does not consume the resources of your hosting server or affect the performance of your site. It is very easy to use so it is one of the favorites for total beginners. Using this plugin allows you to share the content of your pages on LinkedIn, Pinterest, Facebook, Twitter, Yummly and email. We can say that this is one of the easiest to use social media plugins for WordPress that you can find in the WordPress repository.
2- AddToAny Share Buttons
This is one of the best plugins for this purpose on the market. It has been around for over 10 years and has almost 15 million downloads. If you have ever looked for WP social media plugins that allow you to share content on a large number of social networks then this plugin is for you. In addition to offering sharing on popular services such as Facebook, Instagram, Twitter and others, there are more than 100 additional social media sites and apps on which you can share your content.
Unlike the previous plugin from this list, the AddToAny social media plugin has a lot of configuration options. Share buttons can be standard – the ability to share any content; floating – the ability to configure floating responsive buttons; Counters – content sharing counter; Image share – buttons customized for sharing images on social networks and many more.
You can set Sharing buttons to any location, before content, after content, or both. If you use shortcode then you can place them anywhere within your theme or on the sidebar (widget).
This great plugin supports WooCommerce and multilingual sites, and although there are many good options it is still completely free so we advise you to give it a try.
3- Sassy Social Share
This is a great plugin that offers content sharing on over 100 social media sites. It boasts great optimized and great looking vector icons. Also this plugin is GDPR friendly because it does not use cookies so absolutely no data about your visitors will be stored.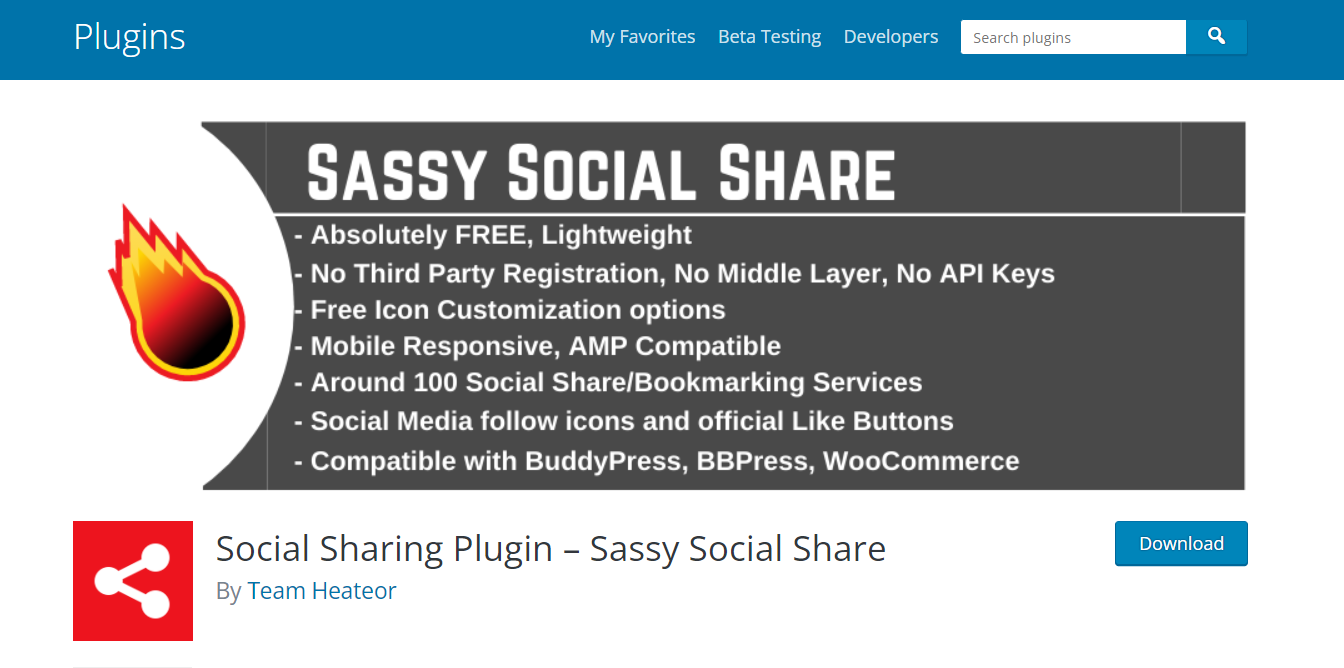 It is important to note that this plugin will not work if you have a locally installed website. Your site must be on a live server for the plugin to work properly. The plugin is fully compatible with the Gutenberg editor and the WPML plugin, and will work properly on any multilingual site. It has been translated into many languages, so it is very likely that you will be able to use this plugin in your language without having to translate it further. You can adjust each share icon manually, you can change the shape depending on whether you want square, round or rectangular. When it comes to icon size, the minimum size is 16px while there is no limit for the upper size.
The plugin is compatible with BuddyPress, BBPress, WooCommerce, and integrates very easily into any part of your site using a simple shortcode. To use this plugin you do not have to register for any service or leave your login details anywhere. It is completely free and you can use it on an unlimited number of sites. What sets this plugin apart from the competition is its great support. Although it is a free tool, you can open a support ticket and get support 24 hours a day, 7 days a week. Given the many options and excellent integration options, we advise you to definitely try this plugin.
4- Social Warfare
After we've listed a few great free social media WordPress plugins, now it is turn to mention Social Warfare. It is a commercial plugin that has many interesting and useful features.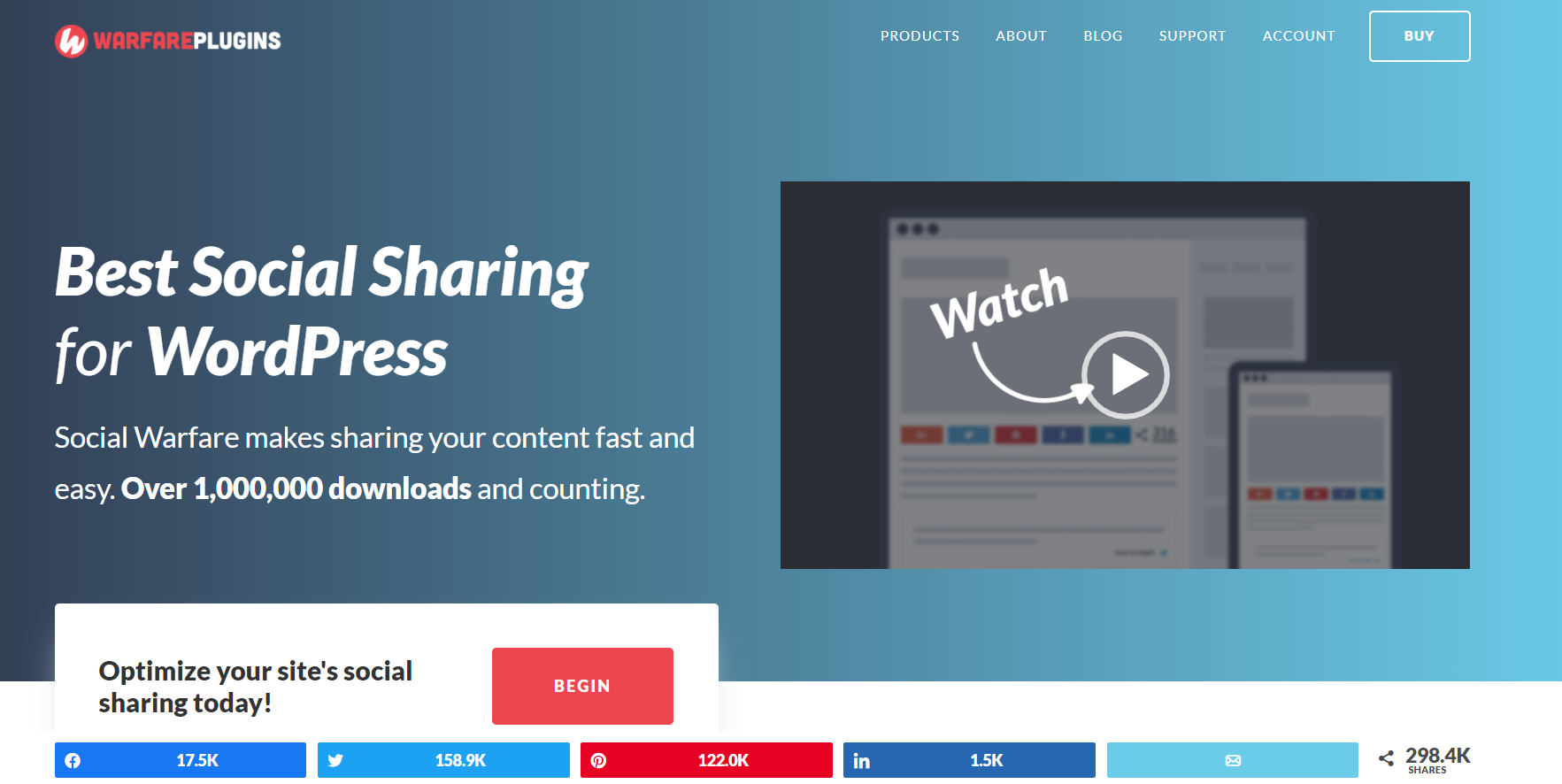 The developers of this great plugin have focused on design. The plugin is designed very well and will fit into any design of your WordPress pages. There are many setting options to customize this plugin to your site down to the smallest detail.
Share buttons look great on any screen size, and there's always the option to tweak them further and adjust the shape or size. Another advantage of this plugin is the loading speed. Many social media plugins affect the loading speed of your WordPress pages, but not this one. Your site will load just as fast as not using the Social Warfare plugin. There is one option that we liked, and most other plugins do not have that – if you change your domain name or switch to SSL, social share counts will not be lost, you continue exactly where you left off.
If you think the Social Warfare plugin is for you, then a single site license will cost USD 29. If you want to install this plugin on up to 5 sites then the price is  $89 (USD), a 10 site license costs $139 (USD), and if you are a web developer or you install this plugin for a larger number of clients then you can get an unlimited license for  $349 (USD).
We've already mentioned how much sharing the content of your site to social media networks is important factor in improving your business. By doing this, you increase the traffic on your pages, and that should directly affect your sales. In this article we have listed 4 currently best social media plugins for WordPress in 2023 that will take your business website to the next level.