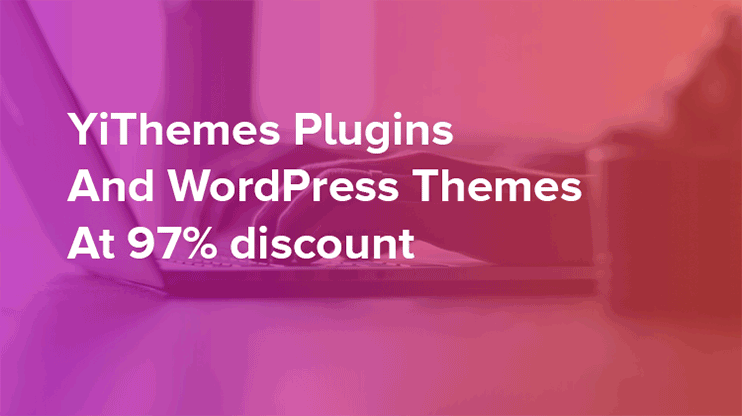 Yithemes.com is a site to visit if you are involved with WordPress eCommerce. With WooCommerce websites, Yitheme has many WooCommerce add-ons to enhance the eCommerce facilities on your website. And with the Yithemes coupons and discount, you get these plugins and brilliant WooCommerce themes at a discounted price.
The products at Yithemes are WooCommerce focused. They are WooCommerce based themes and WooCommerce add-ons. So if you are using WooCommerce for your eCommerce WordPress website, you must have a look at these themes and plugins from Yithemes.
The Yith WordPress themes for WooCommerce
If you want to get started with your WooCommerce based eCommerce website, you should have a look at the WordPress eCommerce themes from Yithemes. All the themes are Yithemes are focused on eCommerce and precisely- WooCommerce. so all of the theme at their collection are WooCommerce themes, just like all the plugins are WooCommerce plugins.
However, there are different categories of eCommerce themes at Yithemes and you can easily find one to fit your purpose. Besides you can use these themes to create general websites too, like a business website, online portfolio, etc.
Multipurpose eCommerce themes from Yithemes
The themes at YiThemes are extremely flexible and you can use them to create a website of your choice in minutes. Generally, you can buy a theme of your choice and tweak it easily to fit your purpose.
Boemia eCommerce WordPress theme: This is a multipurpose eCommerce theme that you can use to create your eCommerce website with WordPress and WooCommerce. It comes with multiple features like portfolio styles, different sliders, inquiry form, etc. You can easily edit this theme and use it for your favorite purpose.
Besides, all the themes at YiThemes are flexible enough and you can use them to create an eCommerce website of your choice easily.
Fashion and clothing themes for WooCommerce
Get started with your own apparel store with the fashion and clothing WooCommerce themes from Yithemes. These themes are specially designed for online clothing shop and are very easy to use. Even if you are not a technical expert, you can start selling online in just minutes with these Yithemes WordPress themes.
The Jewelry shop: Create an online jewelry store using this easy to use and professionally designed WooCommerce theme. The theme has a beautiful design and supports image and video gallery to showcase your catalog designs. It has inbuilt features like product zoom, wishlist, comparison feature, and a working inquiry form.
Socute WooCommerce shop theme: Socute has a clean and minimal design to let your visitors focus on your products. This theme too comes with all the required features and flexibility. Besides you can use the easy backend options to make your eCommerce site look and behave just the way you want.
All the themes at Yithemes come with the feature to create an eCommerce website for selling clothing online.
Tech and gaming WooCommerce themes from Yithemes
Create a website for gaming and software using these brilliant themes from Yithemes. These themes are best for selling digital products. The themes come with customizable pages and flexible options so you can easily describe the features of your downloadable product.
The Polygon WooCommerce theme from Yithemes: The polygon is a customizable and flexible theme to create an eCommerce store for downloadable products. It is basically designed for video games, but you can easily use it for selling other digital products like ebooks, software, music, etc.
The Globe WooCommerce theme from Yitheme: This too is a multipurpose digital selling WooCommerce theme. You can edit the pages using the Visual Composer page builder, use the available backend options to make your site look the way you want. Besides, has a beautiful pre-launch design with a countdown timer.
Get the Globe WooCommerce theme at a 10% discount using the Yithemes coupon code.
WooCommerce themes for food and restaurants
If you want to create an eCommerce website with something related to food and restaurant, then you must have a look at the themes at Yithemes
. Easy to use, flexible and all the eCommerce features you need for a flawless eCommerce site. Besides, their themes have a minimal design so that your visitors can focus on your products.
Remy WooCommerce theme for your restaurant: This is a simple yet beautiful theme to create a website for your restaurant. It has many features like sticky header, drag and drop page building by WooCommerce, unlimited color, and customization options, etc.
The Panera WooCommerce theme: This is a WooCommerce theme for restaurants. It has a beautiful and flexible design. You can even use it for your food blogging site and sell products on your food blog with the WooCommerce store options.
All the themes at Yithemes are basically multipurpose theme as they are very flexible and can be used to create eCommerce website in no time. Also, with the available options, you can use them for any purpose you want. Get the WooCommerce themes at Yithemes at a low price using the Yitheme coupon.

YiTheme plugins for WooCommerce at best price.
Yithemes has some of the best WooCommerce plugins that you can use to extend the features and functionality of your online store. The plugins are easy to use and integrate. The work seamlessly with the popular WooCommerce plugin.
The Yith WooCommerce plugins are designed to enhance both – the selling and buying experience through a WordPress based eCommerce website. Below are some of the best Yith Plugins that you can integrate into your website for a better WooCommerce experience:
Yith Advanced refund system for WooCommerce:
This is a WooCommerce addon to
facilitate
refunds on returned goods
. In short, it is your digital refund manager.
Yith Product image Zoom:
This is a free plugin that allows product picture zooming on pointing mouse on the image section
. This is a very common and useful feature for your WooCommerce site.
Yith Product shipping for WooComerce:
An advanced shipping manager for your online store where you can manage various settings of your products shipping and delivery
.
Yith payment method restrictions for WooCommerce:
With this plugin, you can manage the payment methods, key in your set of rules and restrict the payment method based on them
.
Yith Amazon s3 storage:
This plugin helps you to
easily
move your media files to amazon s3 and thereby improving the speed and security
.
Yith Social Login for WooCommerce:
Generally when shopping on online stores, visitors use social logins
. Allow them to do so using this WooCommerce extension.
Yith deals for WooCommerce:
Design deals for your visitors that they
are shown
when they are trying to checkout for the items placed in their cart
. This
is indeed
a good way to increase sales.
Yith checkout manager:
Reconfigure your checkout page by adding and editing the existing fields at WooCommerce checkout
.
Yith dynamic pricing per payment method for WooCommerce
: Change the order price based on the payment method a visitor chooses
.
Set rules, and have your prices changing
dynamically
based on the chosen payment methods
.
Yith Event tickets for WooCommerce
: If you want to sell event tickets through WooCommerce, here's the ready to use plugin that you can integrate
.
Yith Pre-order for WooCommerce: Let your visitors pre-order their favorite coming soon products with this Yith Plugin.
Yith Title bar effects: Display your offers, discount deals, and latest notifications using the title bar
. This plugins lets you get creative with your WooCommerce title bar.
Yith WooCommerce customer history: Let your visitors know their complete
purchase
history and previous transactions on your website
.
Yith WooCommerce
Minimum
Maximum
Quantity: If you want to set the
minimum
or
maximum
order quantity for your WooCommerce products, you can use this plugin
.
These are some of the examples of the WooCommerce plugins available at Yithemes. Besides, there are many plugins that you can use to add more features to your WooCommerce shop.
Basically
, there is a Yith plugin for any eCommerce feature you might want to add into your WooCommerce shop
. And
all of
these plugins come at an affordable price.
You can choose the number of licenses you want to use these plugins on one or more eshops.
All you need to do now is to pick up your favorite Yith plugin and get started with your eCommerce website building
.
Get up to 97% discount on Yithemes products with the club membership
When you are building an eCommerce website using WooCommerce, you will need
a number of
features
.
Not right at the initial stage, but you will find it more and more necessary to add new features once your eCommerce site starts gaining enough traction
.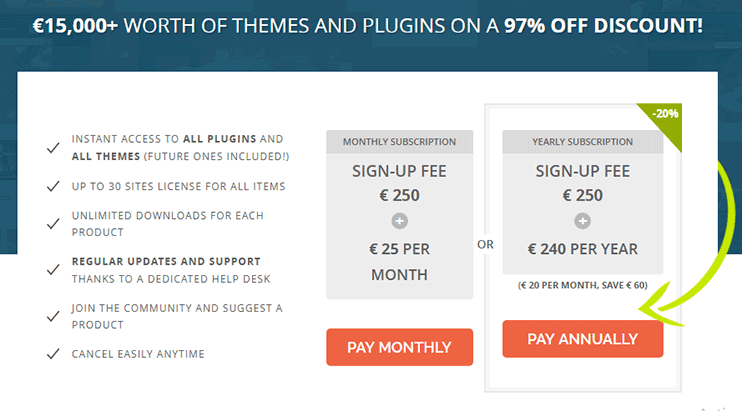 Yitheme allows a discount of about 97% if you subscribe to their club membership. So if you want to use multiple products from Yithemes, you should subscribe to their club membership and save upto 97% on Yitheme themes and plugins purchase.
Choose the best from the Latest Yithemes Discount Codes
The Yithemes products
are dedicated
to WooCommerce.
If you are about to start your own WooCommerce store, you'll
surely
find a theme or plugin that you need for your website
.
Especially their plugin store has amazing products. It
probably
has a WooCommerce addon for any feature you might want to add to your WooCommerce site.
Since WooCommerce is a free plugin, it comes with the basic features. But if you want to create an online shopping website, you will realize that it needs more than that. And all those features, are available as Yith plugins. So check out all they have to offer and pick up your favorite Yithemes plugin or WordPress theme at the best price.