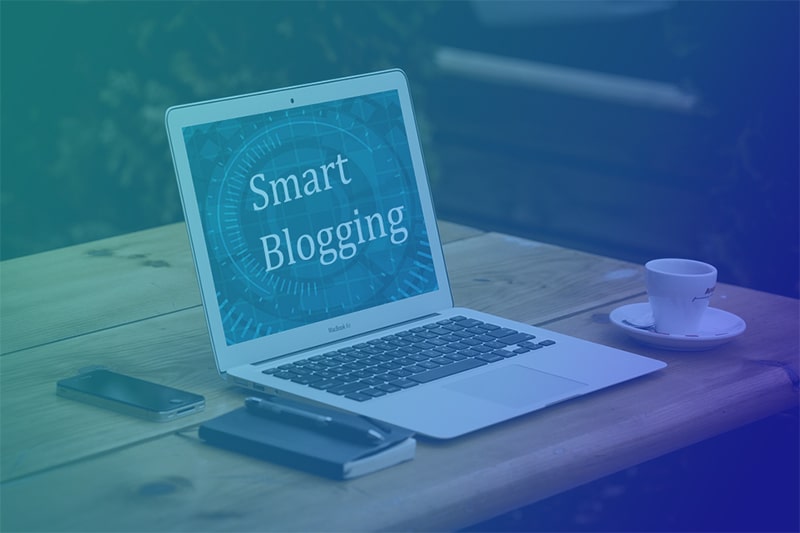 This is a guest post by Jason Chow who has some brilliant tips to improve your WordPress Blog and Optimize it for the best performance.
Once the land of the geek, today the Internet is bursting at the seams from content creators and website owners thanks to powerful platforms like website builders and content management systems (CMS) like WordPress. These tools help owners build impressive sites code-free.
WordPress, in particular, has seen spectacular growth and today, 6 out of every 10 CMS-based sites are built on this versatile and feature-rich platform. A WordPress site can be as simple or as powerful as you like. It has been used to power everything from individual small blogs to sites owned by huge companies like The New Yorker.
As a WordPress site owner, there are many things that you can do to fine-tune your blog and ramp up its performance to compete with the best of the best.
1. Supercharge Your Site Speed
If you were to type in the address of a website and wait 5 or 6 seconds for it to load when you're paying $80 a month for broadband, how would you feel? You are not likely to be a happy camper. If you're visiting the site intending to buy something from them, you're likely to be even unhappier.
The feeling of frustration you may face affects almost everyone else as well. Since the early 2000s, Google has placed emphasis on the speed of websites as a factor in their page rankings. Based on their tests, Google found that users who faced fewer delays in site performance tended to be more satisfied.
Now, there are many things you can do to speed up your website, but one of the core components is the quality of your web hosting service. Choosing the right hosting service can be a challenge but it can mean all the difference in vital milliseconds for your visitors.
What you can do to improve site speed;
I encourage you to look for the best WordPress hosting possible. Compare them by looking at independent reviews of web hosts and see for yourself how big a difference in performance your web hosting service can make to your WordPress site.
2. Go Agile and Build for Mobile

Less matters – slow mobile site speeds can mean the loss of as much as 20% of your business (Source: Google)
Following up on site speed that I just discussed, since mid-2018 Google has also placed a new emphasis on the performance of sites on mobile devices. This means that in order to compete strongly for ranking on mobile search your site needs to be able to handle this traffic efficiently.
To start being more mobile friendly;
3. Lose Weight, Optimize Your Images
Images are great to have as they are visually appealing and when used correctly, can improve the overall aesthetics of your site. However, compared to text, images are extremely bulky. The data which must be transferred to your visitors, the longer your site will take to load.
I have seen many WordPress site owners make the mistake of not optimizing their images, which results in bulky, clumsy websites. Take the two images below as an example. Both are the same image but one has been optimized and one has not.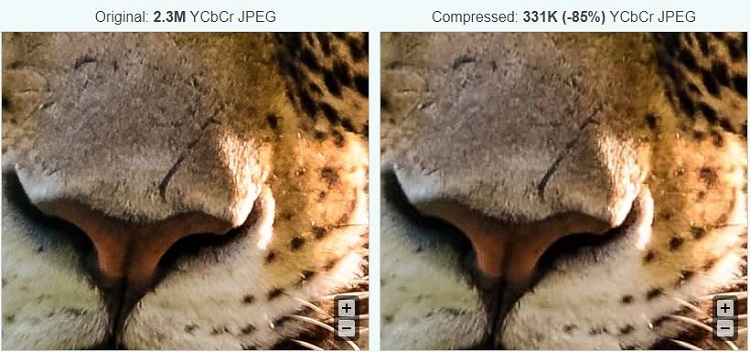 To the naked eye (especially if you're viewing on a mobile device!) there is not much discernible difference in terms of quality between these two images. However, the file size is vastly different. The image on the left is more than seven times the size of the image on the right.
There are two ways in which you can optimize images. One is by using a plugin which can resize and scale down the quality of images as you upload them to your WordPress site. The second is to optimize the images manually.
WordPress plugins you can try for image optimization;
Here are some sites where you can try manual optimization;
4. Make SEO Work for You
With the sheer number of websites available on the internet today, getting your share of visitor traffic can be a challenge. Sitting there after you've launched your site and hoping for them to find you isn't good enough anymore. Thankfully, there is a solution and that is to look towards Search Engine Optimization (SEO).
SEO helps you fine-tune your site so that you can more effectively reach out to the right visitors by getting ranked for your content on search engines. In a nutshell, SEO is the way you structure both your site as well as content in order for search engines like Google to more easily show it to the relevant visitors.
Some of the items which you can focus on for SEO benefits include page titles, keywords and links. To be honest, the topic is so broad that there are people who spend their lives trying to master it. My advice would be to work on multiple fronts – work with plugins and try to start learning the basics, then fine-tune as you go along. You can also start your site with a SEO friendly WordPress theme. Last but not least, learn from experience.
Some SEO tools you can use include;
5. Use a CDN
Content Distribution Networks (CDNs) run thousands of servers around the globe. By using one, you are essentially caching part of your WordPress site on many of those servers, which will be served to visitors near them. Distance affects speed and this is one of the ways that a CDN can help speed up your site for visitors.
Because you are also partially making use of the resources on those servers your site will also be better equipped to handle a larger volume of visitors. The overall effect is that your site can handle more visitors with the same amount of resources and serve your content up faster.
Here are some CDNs you can consider;
6. Infographics Can Extend Your Reach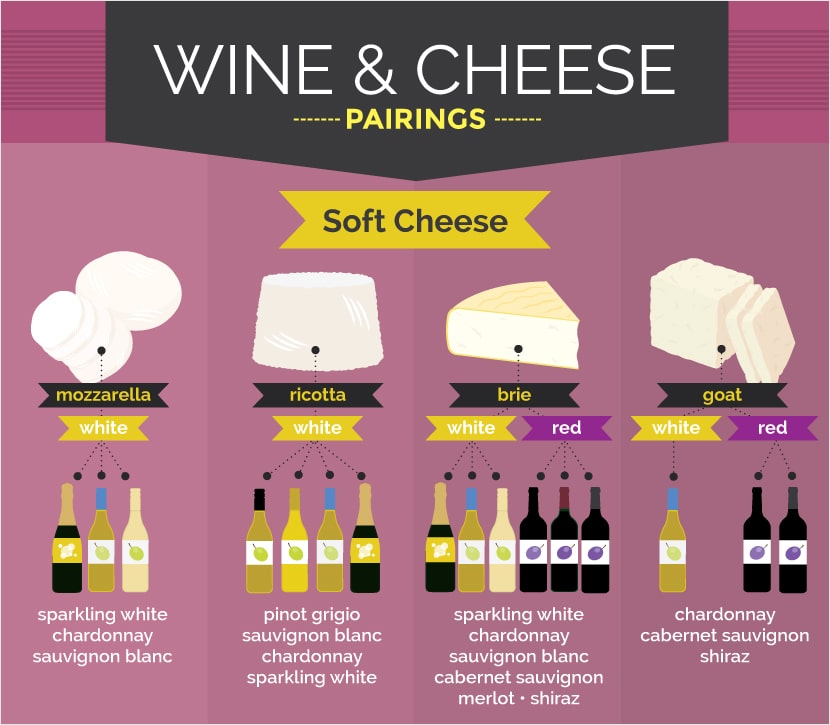 Sample of an infographic showing what wines to pair with cheeses (Source: Visme)
Infographics are images which offer easy to follow combinations of visuals and data. They are simple, visually pleasing, educational and usually offer high visitor impact. Because of this, it is also more likely that a good infographic will be shared since it is easy to do so.
Having your infographic shared means that you are extending your traditional reach virally. Imagine if one visitor shares that infographic with his friends and they share it with theirs – your branding and content may go viral!
Build infographics easily with these tools;
7. Do More with Less, Fine Tune Your Site Design
Optimization of website design is a combination of various things. For example, you need to be able to make your site SEO friendly and at the same time present content to visitors in useful and pleasing ways. Avoid cluttering up your site with unnecessary things as this will only serve to distract users from your key content areas.
Remember, user intent is key to your design strategy. Knowing what your users are looking for based on the type of site you run can help you present them with an optimized layout. Some examples of user intent are informational or transactional.
There are many ways in which you can determine user intent, for example by paying attention to visitor flow. Once you know what types of visitors you are catering to, you will be able to organize an effective navigation system, for example.
8. Improve Your About Page
I have seen many websites slap together canned about pages or simply treat it as something they need to have merely because everyone else has one, but this is one of the biggest mistakes you can make. The About Page represents your brand and is one of the best things you can use to connect with your visitors.
Take the opportunity to share the story of your growth and reinforce your beliefs to your visitor. Tell them how passionate you are about the content you are sharing and how you hope it has the potential to enrich their lives or make it better in some way.
Some ideas you can build on;
Share some history
Introduce your people
Discuss your intentions
Use it as a lead-generator
9. Step up Your Content Quality
As a WordPress site owner, it would generally be assumed that you have chosen this platform because of its strength in content – so leverage on that. As they say, content is king, and it is the most important draw of your website. Build content that is entertaining, educational, inspiring and influential.
However, aside from the content itself, make sure that you capture your visitor's attention by using the right headlines and subheads. Studies have shown that there are many people who share articles based on headlines alone.
The art of crafting the perfect headline is more science than you may think. Pay attention to it and you may find the reach of your content expanding far and wide.
10. Give it a Personal Touch
Connecting with your audience often means opening to share with them more about yourself. This applies even when you're running a business site since people are often keen to know the person behind what they read or do. Think of the Internet as a massive social connection.
Knowing your customer can be very powerful not just as an aid to upselling, but also to build customer loyalty. Take for example this scenario; A visitor has just bought a flashlight from your website – based on that, do you think that he or she would also benefit from also buying some batteries?
Once you've made that sale, how about sending them a follow up personalized email suggesting things like how they can store their flashlight when not in use, remind them of situations where a flashlight would be most useful, or any other ideas you might have.
Conclusion: Focus on the Visitor
As you can see, almost all the tips I have shared here today places the emphasis firmly on the visitor. Always bear in mind that your website exists to serve your visitor. Build a holistic experience that is pleasing to them and your traffic will grow naturally.
In a nutshell, draw them in by leveraging on the power of SEO and then retain them with a combination of great aesthetics, useful and inspiring content and then make them feel at home. There are so many moving parts in building an effective site that it may become hard to keep track of it all, so I recommend that you keep a site diary on what changes you have made, for what purpose and when.
Re-visit the diary on occasion and see what areas can be further improved. Remember, the road to the perfect site is a journey, not just a destination.