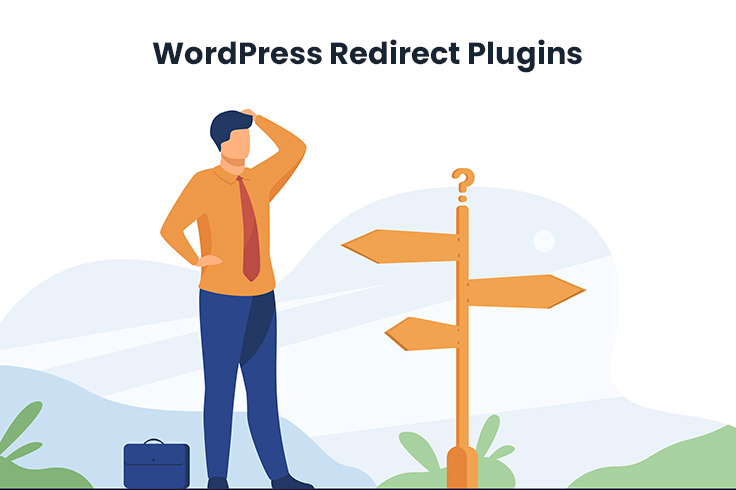 One of the things nobody wants to see is the disappointing "404 page". Isn't it a bad thing when you want to visit a page on a website and you get an error message telling you that the page doesn't exist? Aside from being disappointed because you didn't get the content you were looking for, you will probably never visit that website again because its credibility is questionable. The Top 6 WordPress Redirect Plugins we are reviewing will help you avoid having any 404 errors on your website.
Website owners need to pay some serious attention to this problem. In addition to giving a negative impression about your website and poor user experience, non-existent pages play a big role in SEO and overall page ranking. Because of this and user experience of course, you must make sure that the visitor never hits a "404 page." page error on your website.
In this article we will list the top 6 WordPress redirect plugins. These plugins will make sure your visitors always see the content that they were looking for on your site.
There are many reasons why there is a problem with non-existent pages. Some 404 pages may be are of a due to a a change in the URL structure of a website, migrating WordPress pages to a new server, accidentally deleting content that should be there.
Manually finding and removing non-existent links can be a very time-consuming and a huge task. Luckily, there are several good redirect plugins out there that will automate the task for you.
1- Yoast SEO Premium
The Yoast SEO plugin is mostly famous for its search engine optimization features. As well as this, if you purchase the premium version of this plugin, you'll find that it can also work as a WordPress redirect plugin.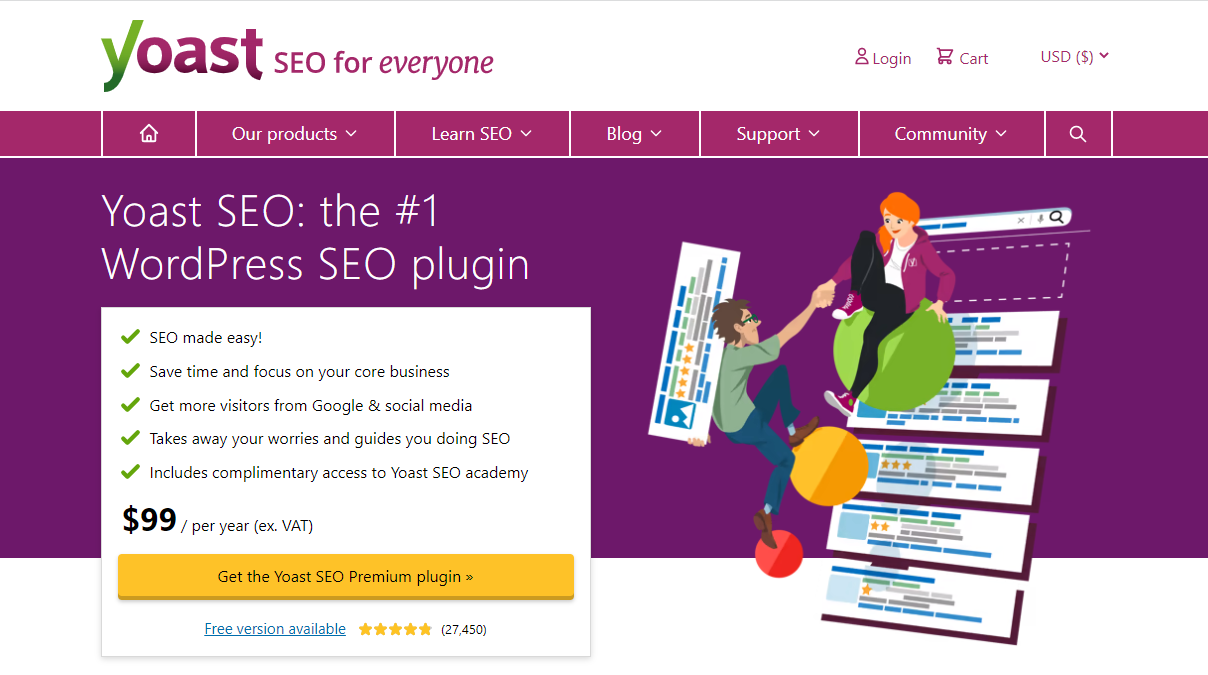 In the redirect manager you have the ability to set several types of redirects:
– 301 redirects (Permanently moved);
– 302 redirects (Content Found);
– 307 redirects (Temporary redirected);
– 410 redirects (Gone error);
– 451 redirects (Unavailable for legal reasons).
This great redirect tool in the plugin will automatically redirect traffic from non-existent pages to a new URL. This is very useful if you have changed the link structure of your website. If you accidentally or intentionally delete some content from your site, Yoast SEO Premium will remind you that you need to manually make a redirection to make the end user experience positive. As already mentioned, this plugin has a free version within the WordPress repository, and you can get the premium version on the official website too.
Download Plugin Get Hosting Theme Store
2- 404 Solution
This is another great free redirection plugin. As its name suggests, this plugin will redirect all 404 pages to some new, existing ones on your WordPress site.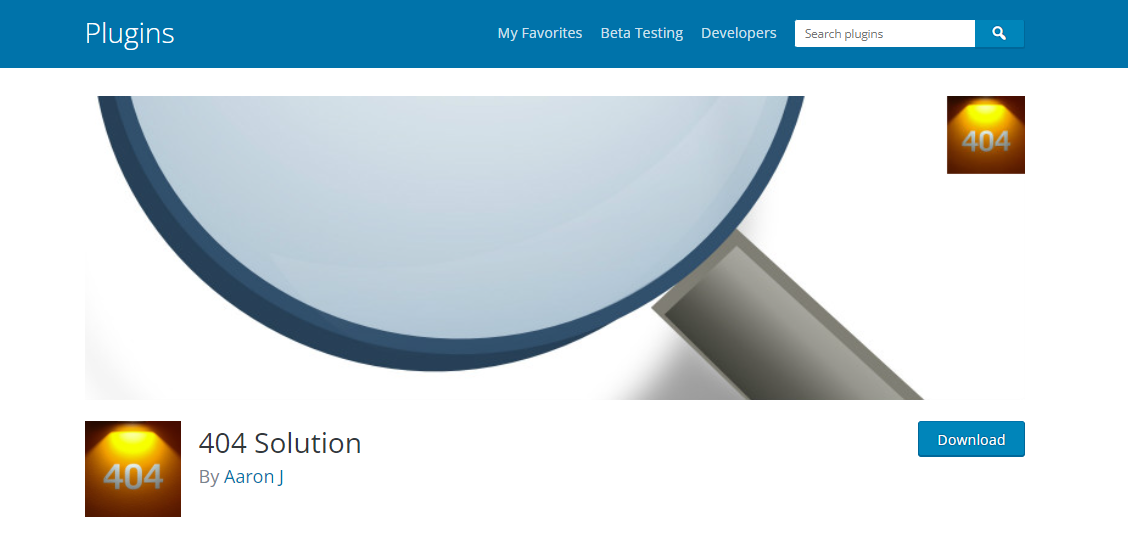 The purpose of this plugin is to try to find 404 pages after migrating pages or changing the link structure and automatically redirect your visitors to the page they wanted to visit. If you restore a deleted page or post, this great plugin will automatically remove the redirect. You can get this great tool for free from the WordPress repository.
Download Plugin Get Hosting Theme Store
3- Redirection
Redirection is another one of the great redirect plugins that will track all 404 and 301 errors on your website.
This plugin can be configured to automatically redirect without having to manually do any sorting on the Apache server. There are many configuration options so if you change the link structure, your site will always display the correct content.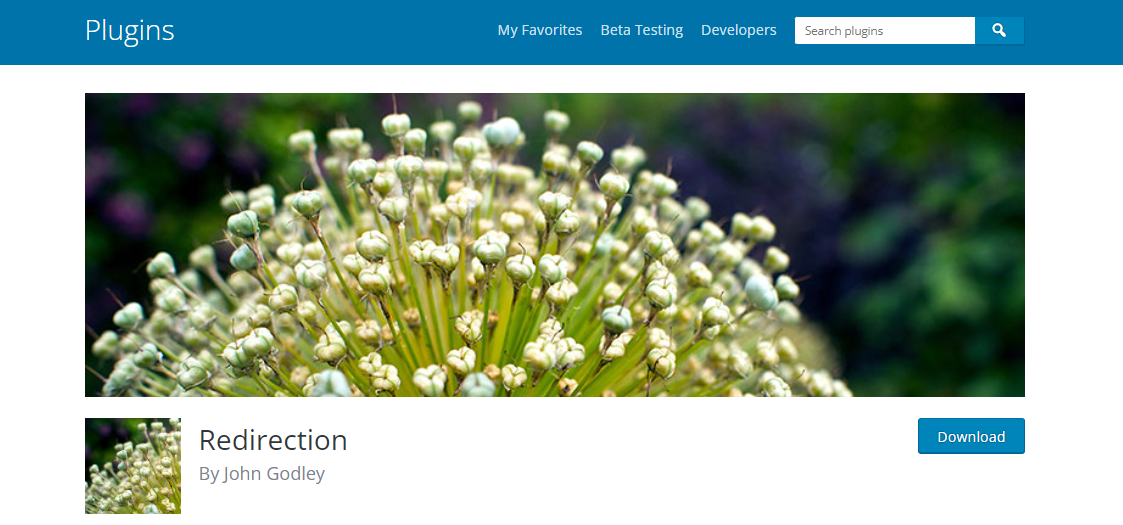 This redirect plugin is available in several languages which might be what you're looking for. The Redirection plugin offers very good documentation so it will be easy to configure even for beginners. This plugin has been around for more than 10 years and has more than 2 million active installations.
What sets the Redirection plugin apart from others is the ability to create conditional redirects based on some conditions like login status, browser, cookies, IP address, Server type and many more.
Since this is a tool with many options, we can say that it is one of the best in its category – it's also free.
Download Plugin Get Hosting Theme Store
4- Safe Redirect Manager
This is one of the most used and best rated redirecting plugins when it comes to tuning redirects with status codes like 301 or 302. The great thing this plugin has is the ability to tune redirects within the post, without having to visit the plugin settings page.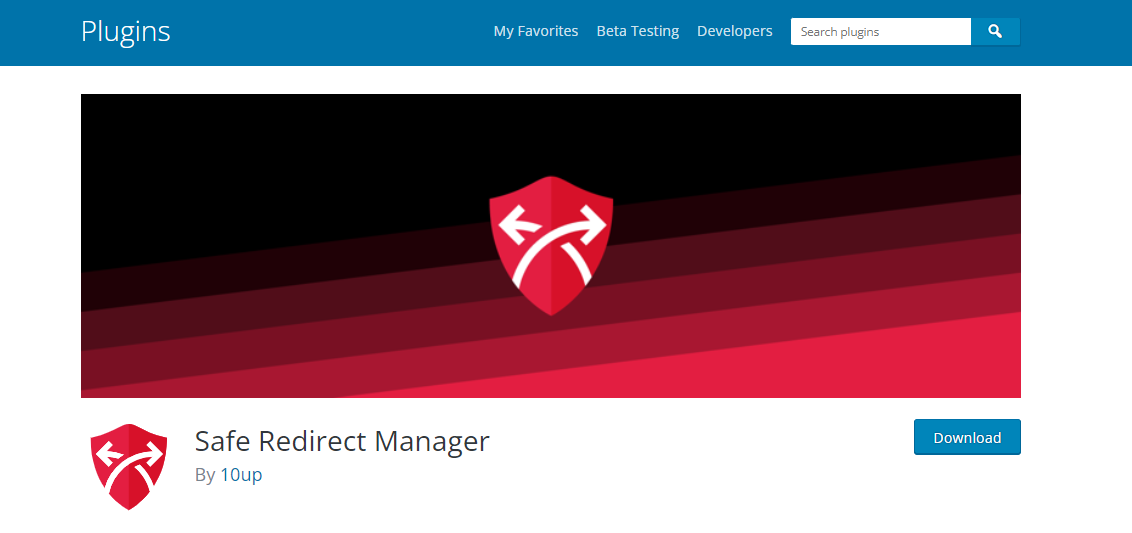 Like the previous plugin from this list, Safe Redirect Manager is available in several languages, and you can get it for free from the WordPress repository.
The Safe Redirect Manager plugin is very easy to configure. On the configuration interface you have only two options, and these are "redirects from" and "redirects to." Therefore, the configuration of this plugin is very simple and is adapted even to absolute beginners.
Download Plugin Get Hosting Theme Store
5- All In One SEO
When it comes to SEO tools, then All In One SEO is one of the best out there. However its SEO options are free, but if you want to use redirect manager then you need to buy the premium version.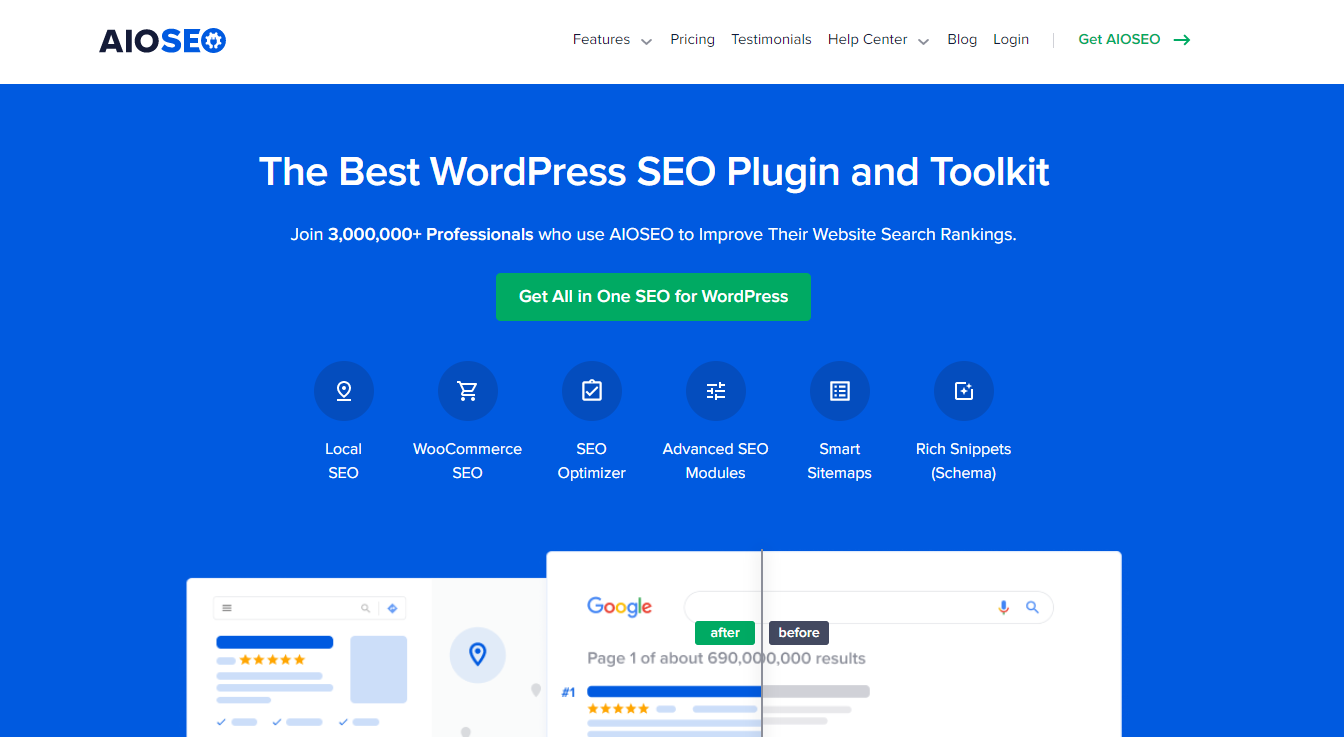 You can use the redirect tools on the plugin's premium version to very easily make 301 or 404 redirects. Most processes can be automated, if you change or delete the URL this plugin will automatically make a redirection so your visitors will always see the correct content. There is a very good log record of all redirects so you know exactly which URL was redirected to which address.
Download Plugin Get Hosting Theme Store
Conclusion
In this article we have reviewed the top 6 redirect WordPress plugins to avoid your visitors hitting 404 pages. Whether you intentionally or accidentally deleted some content or changed the structure of the links, it is very important that you correct all possible errors afterwards. Good and functional pages raise the credibility of sites to a higher level, they are of great importance in SEO optimization, and most importantly they improve the overall user experience.