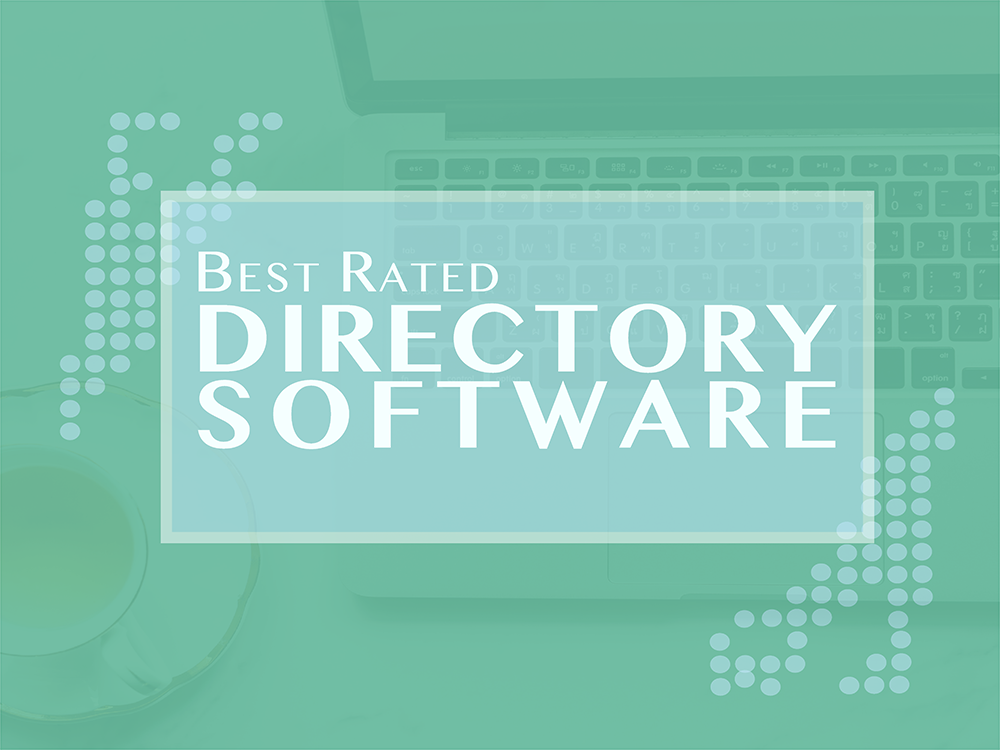 One of the important factors for a successful directory website is knowing the best features to manage and maintain the website, properly.
If you are looking into WordPress, it's another research battle to find out what exactly you're paying for.
Many companies display truthful information technically, but fail to mention the transparency of those features (will you receive them for a higher price or is that a baseline feature)
That's where we come into play. We have narrowed down all the information you will need to know to decide on top directory platform.
This includes what you should look for in a respectable directory software,  with a comparative graph of the top contenders (so you know EXACTLY what you're getting)
First things first, for those that don't know:
What is a directory website?
Directory sites are a database of other websites and categorized links for a specific industry to be searched. They can also be referred to as listing websites or search directories.
Some of the most famous directories include Yelp, AirBnB, Craiglist and more. Chances are you have used a directory website in some way (if you have used the internet at all)
These can be used for a variety of specific needs from finding a lawyer, real estate searches, finding a retail store for your favorite product to finding a pet to adopt.
Directory websites can be a great way to get money, especially if they are managed correctly and meet the users needs.
Which Platform for Your Directory?
There are many ways to go about creating a directory website. Directory scripts, Software with Hosting, and Ready- Made Themes and Plugins.
Scripts: These are useful pre-packaged directory websites that can be used on your own server.
Software or SaaS (Software as a Service): The all combined 1-stop shop for directory websites. This is a service in which you receive the hosting included in the package price.
The software is pre-programmed and are usually monthly subscriptions (most convenient option for beginners).
Ready-Made Themes and Plugins: Excellent ready-made themes that will include certain features, but you will be responsible for getting your own hosting. You will also need to get your own preferred plugins.
(which is great if you want to completely customize and rather have a specific hosting platform)
For more information on the different types and finding which one is right for you, you can check out Choosing the Best Directory Platform
We are going to go over the Best Directory Software in this article with a comparative feature chart
A Few Things to Look for in a Great Directory Platform:
Customization on listings

Location based searches

SEO optimization

Monetization options

Social media integration

Payments (1-time, recurring, reports)
Questions to Keep in Mind on Your Search:
Will you need an app?

Are you wanting to record analytics?

How much support will you need?

Do you need blogging and other content integration?
The Top Directory Software:
---
The Directory Software by Templatic is one of the best in the game right now, even though it is one of the less known.
All the features included in the software are designed to make your life easier, and to make it customization to your niche, including SEO optimizing, Google Maps, and email templates.
One of the most embraced feature is the multilingual capabilities, which can easily convert into a RTL language, showing dedication to ensuring the reach of multiple people.
Other platforms only have this as a manual change or an add-on, which shows the high priority of diversity Templatic has for your website (slight brag)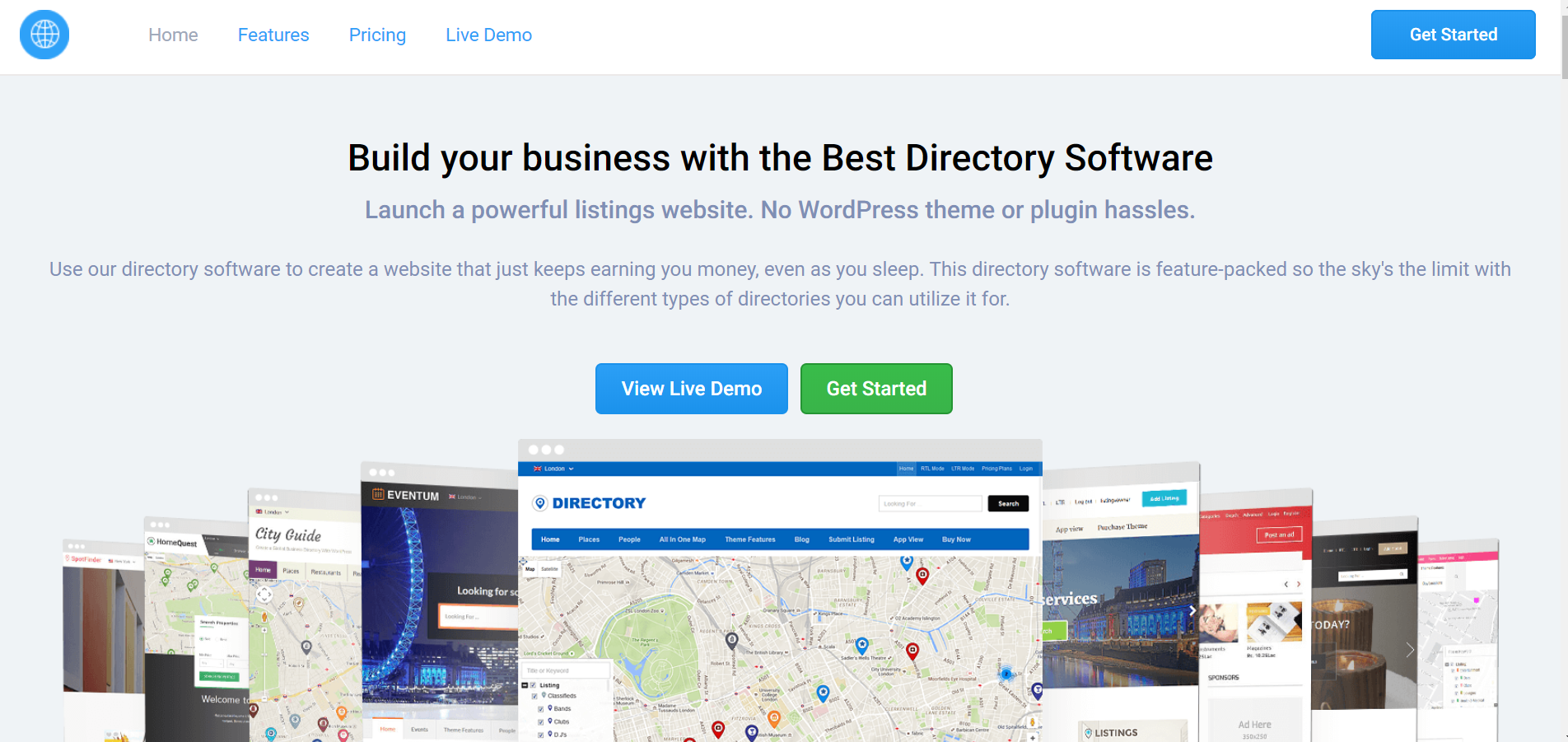 ---
eDirectory has one of the most versatile platforms, this includes email notifications, and apps for mobile phones, with great support.
With the dedicated support, they also offer php script.
You can generate revenue other ways with banner ads. eDirectory is 'SEO awesome' with multi-site and member management.
They provide extensive detail into the features on their website which give off a complete transparency to what is provided.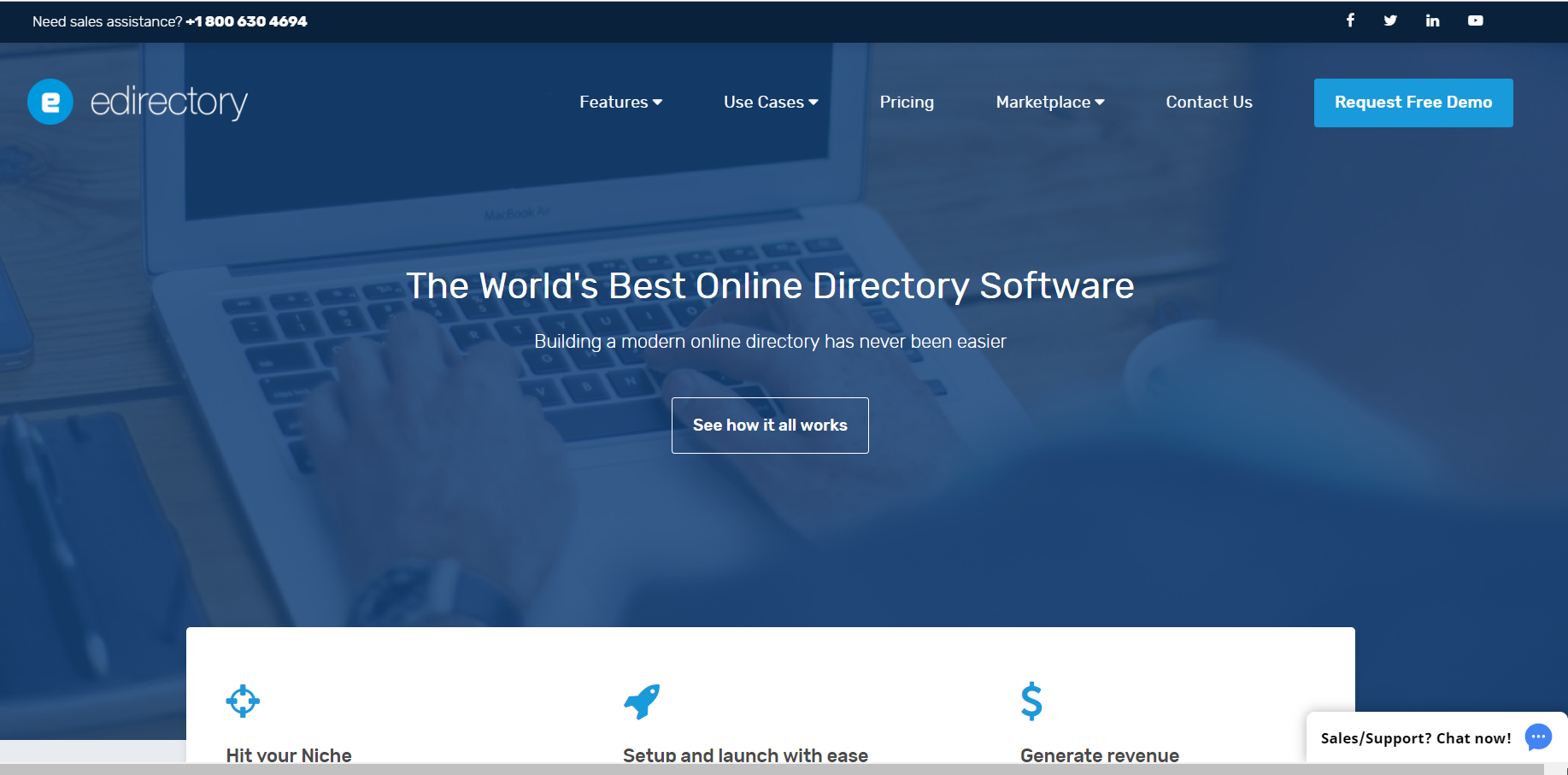 ---
One of the most popular 'turn-key' platforms claimed to be easy to customize and have fully integrated add-ons.
This includes email notifications, publishing content, professional design, and top-rating for Google. Of course they have themes for specific fields, and includes different listing websites.
This also includes hosting with the Brilliant Directories cloud hosting with troubleshooting, and security integrated standards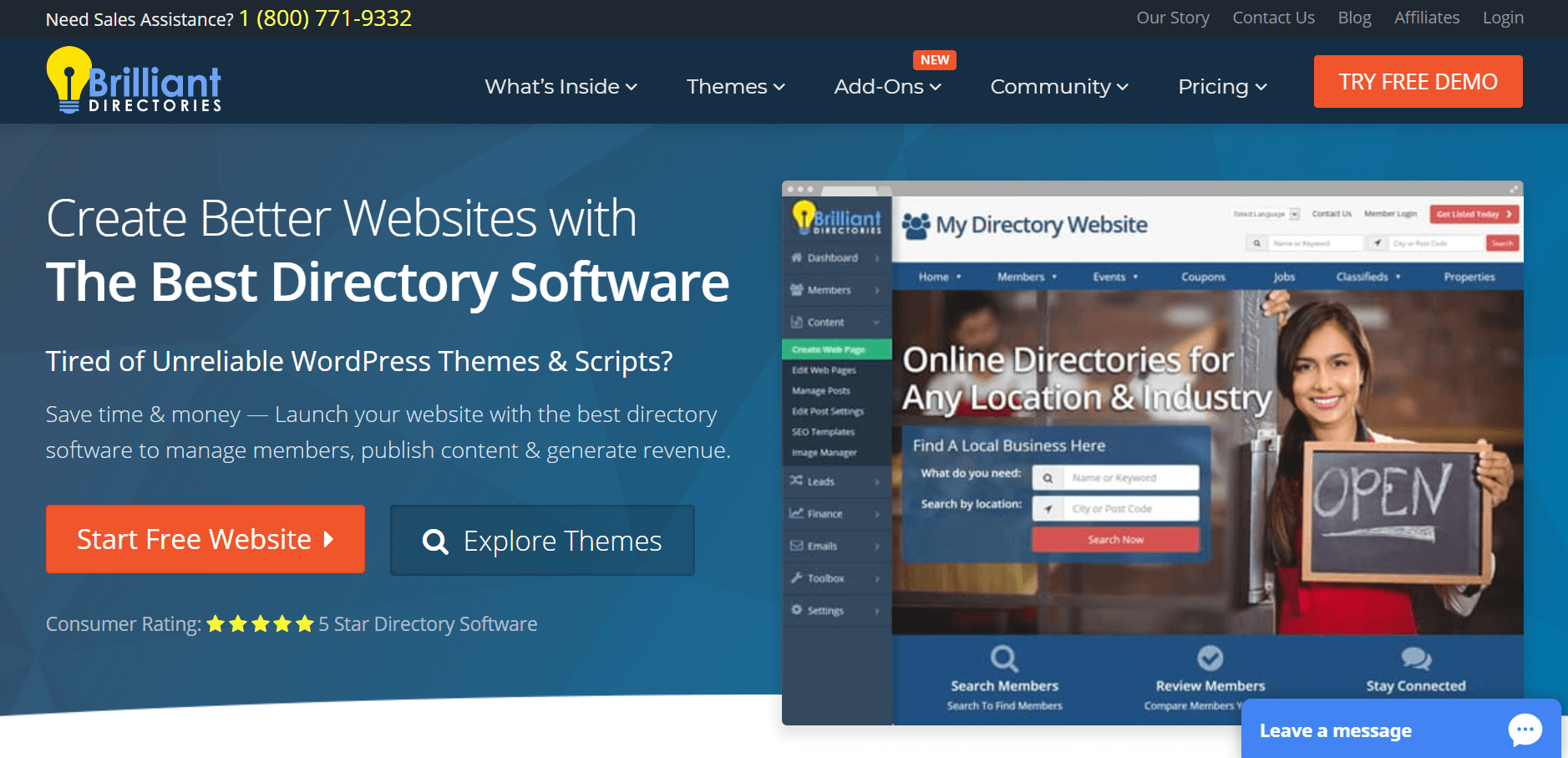 ---
360 Directories is a complete stand-alone directory software for specific industries, including media directories, local, and membership websites.
A few of the community websites it is suggested for is community centers, chambers, bureaus, and city websites.
360 also includes social media integration, buying ads online, community event calendars and billing reports.
The only thing is requesting for prices, and with a start rate that's on the higher-end it may not be worth the trouble.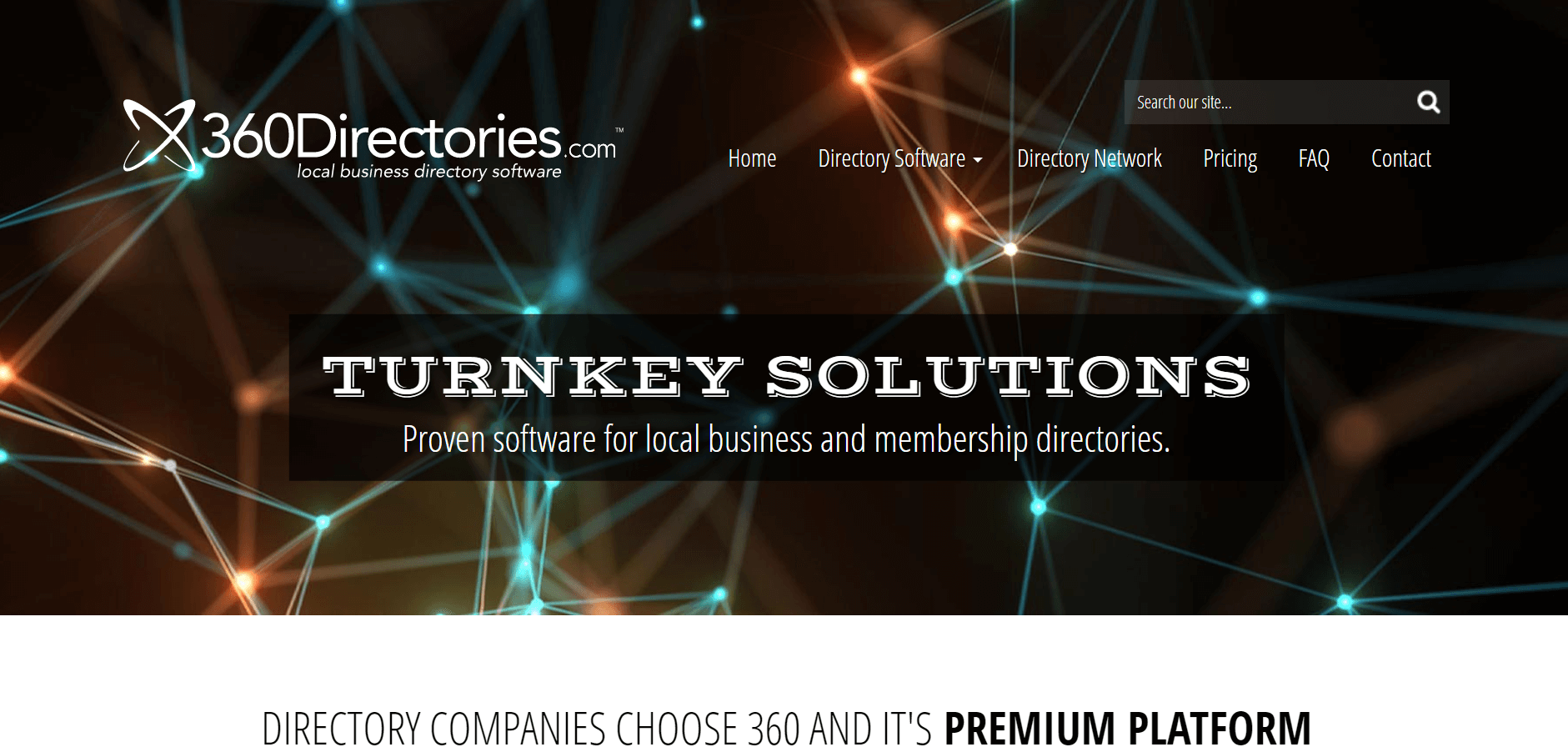 ---
Now for the most important part (drum roll please)
Top Directory Software Features-Comparative Chart:
This chart shows the Top Features suggested to look for in a Directory Software, and is listed by cheapest to most expensive according to the base line plan.
(Answers concluded with no add-ons or further purchases of features. Based on the information gathered from the companies website.)
Pricing Compared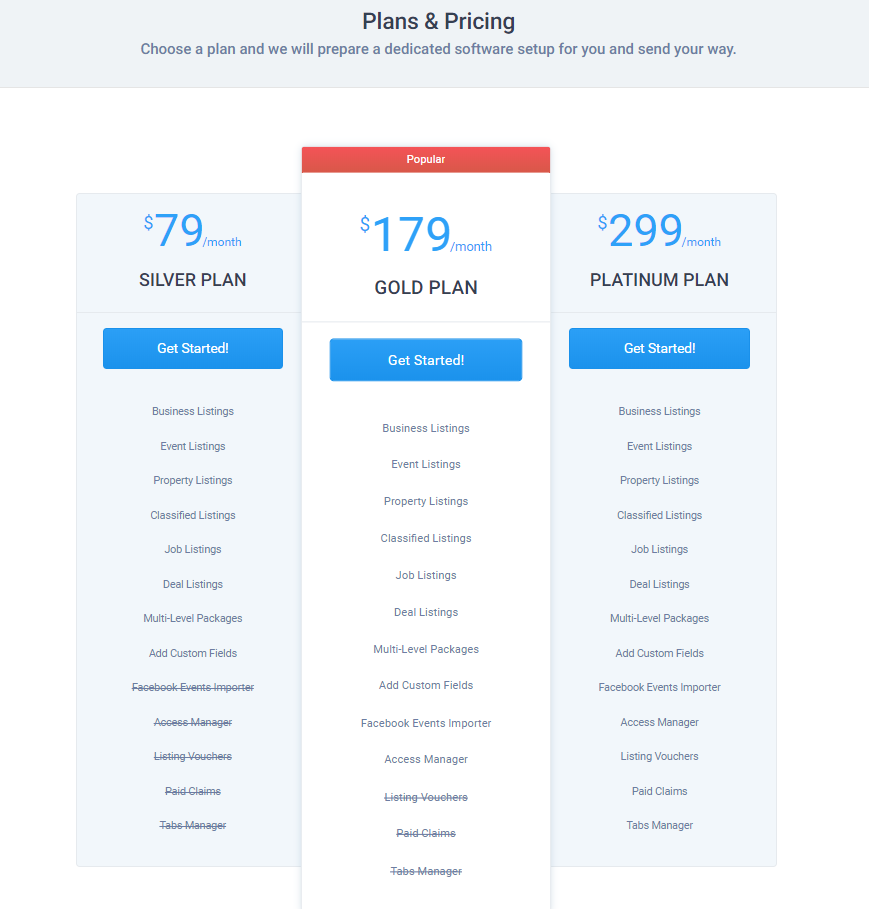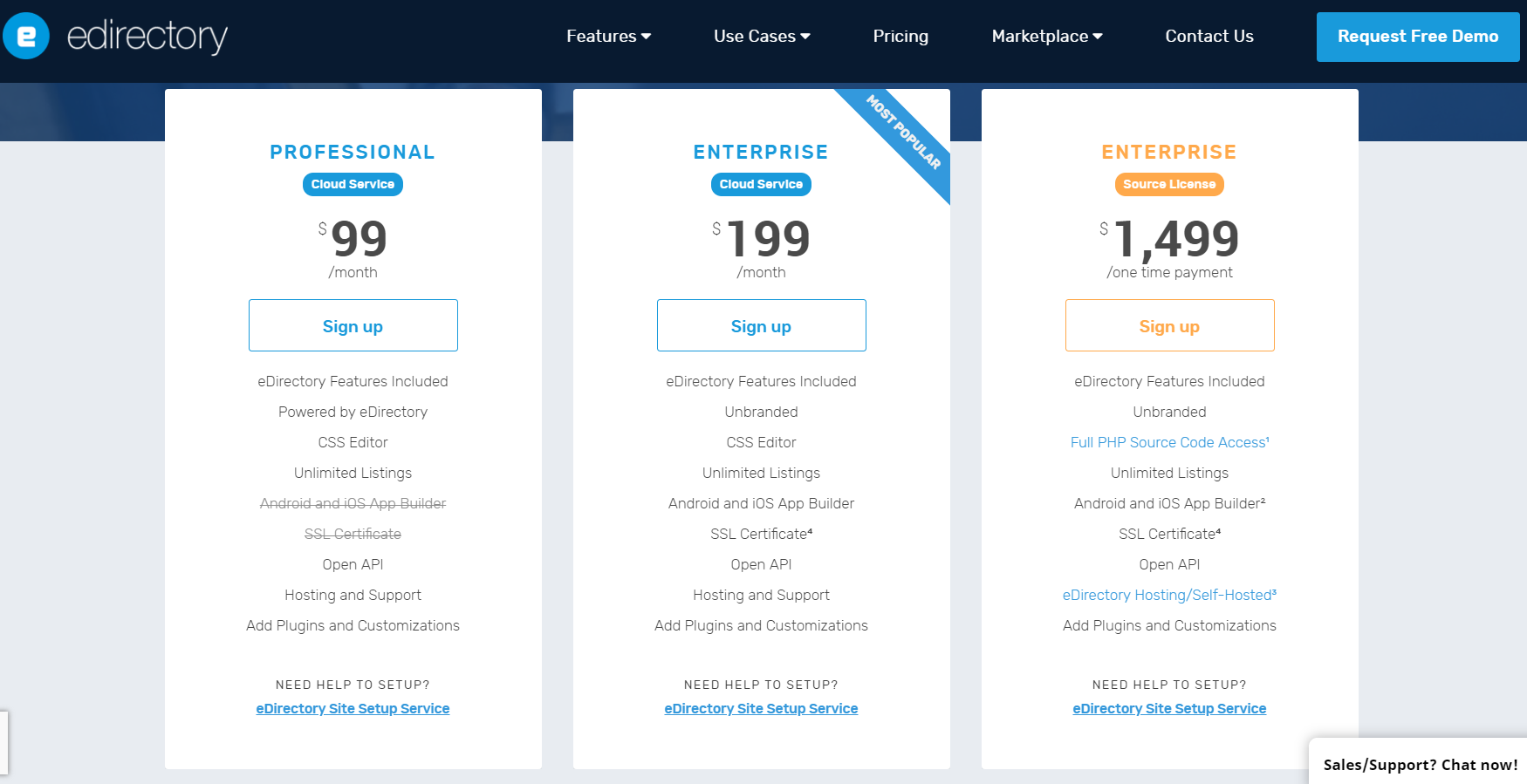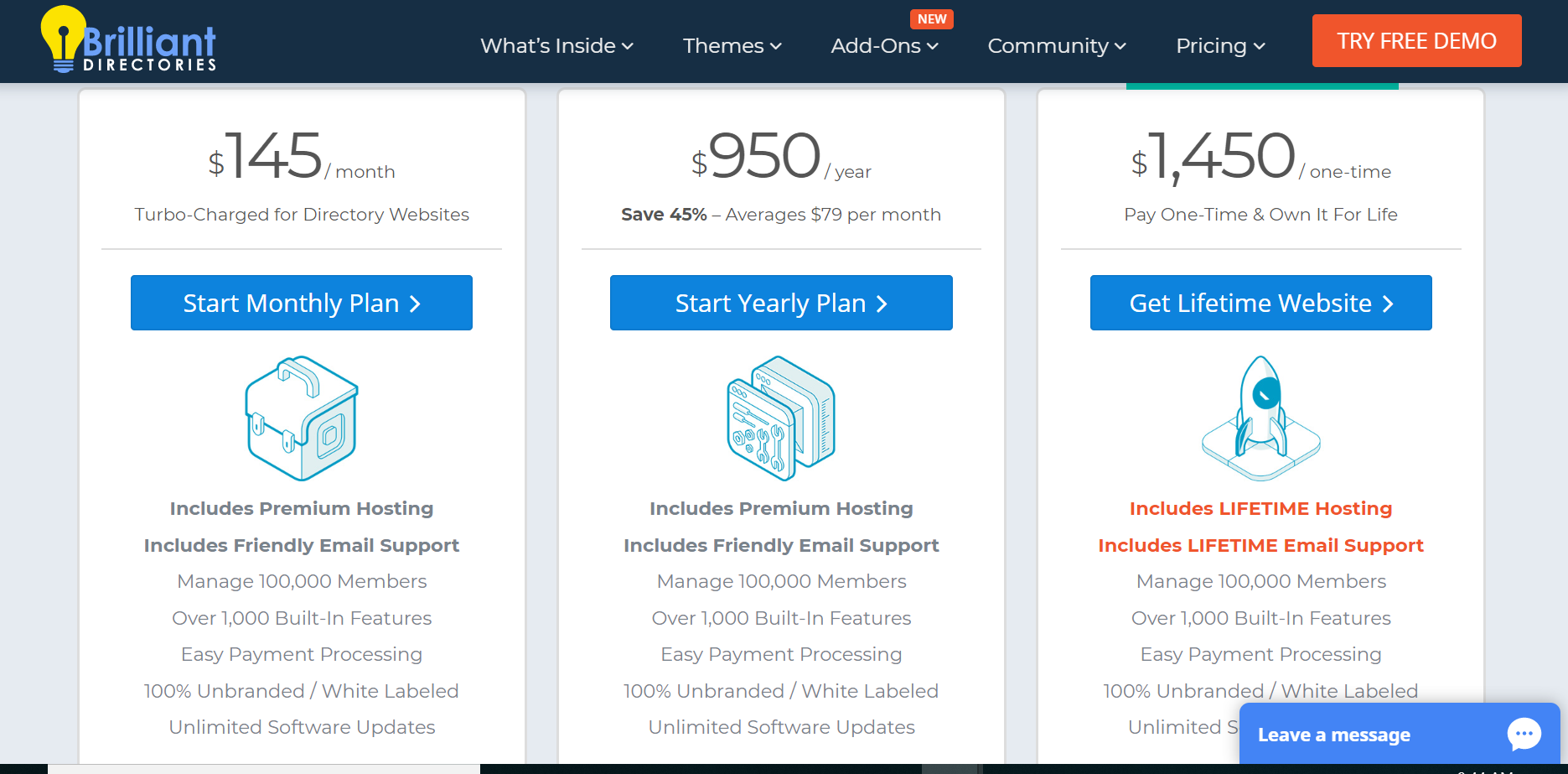 360 Directories: Request Information
Final Thoughts:
Continue to research the best option for you. Directory website can be a beneficial way to make a little extra cash, and managing it is crucial.
These are a few of the top directory software, but there are other ways to get the website you are looking for. Remember to always check to be sure you know what you're getting. It will save you time and money.
Further Reading: