Creating a real estate related website? If you are a real estate agent, broker, an estate owner or a real estate agency and want to take your business online, here are few best real estate WordPress themes of 2018.
Create real estate listing directories with user submissions or a simple real estate website for your brokerage company.
Also – Have a look at Templatic's collection of Real estate WordPress themes and the real estate directory platform for realtors, agents, estate brokers, or real estate directory.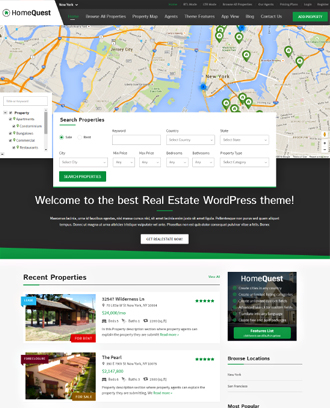 A complete guide on how to create a real estate website
Wondering how to create a real estate website With WordPress? Here the solution.
Check out this FREE guide that demonstrates all the steps on how to create a property listing website using WordPress.