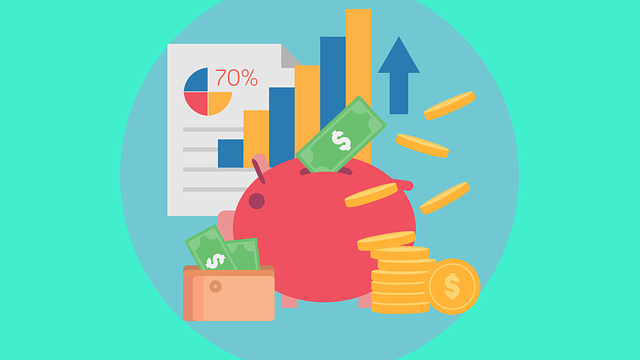 A quick but detailed answer to the most common question: Is WordPress free?
WordPress and such platforms have totally revolutionized how websites are built and maintained.
What makes WordPress stand out among the competitors is that it is free and open source.
This might make you wonder, can I really build a website for FREE?
And also make you question, if there are any hidden costs involved?
Well, even though there aren't any hidden costs involved, and even though WordPress is the most convenient to use and beautiful CMS to create websites, you cannot build a WordPress website for absolutely free.
So is WordPress Free?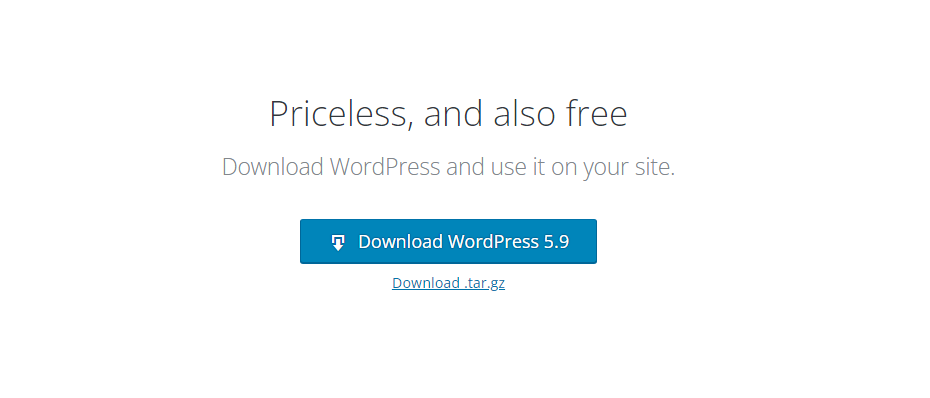 WordPress is free to download, but you will need more than just WordPress to create your website.
This means that even though WordPress is Free, you cannot build a website with WordPress alone.
WordPress is only a CMS or a platform/tool to help you build a website.
But for building a website, besides the website building platform, you will need a host, a website template, and more depending on the kind of website you are trying to build.
Therefore, you cannot build a website with WordPress for Free. There are several procurements if you want to build a site with WordPress.
Hosting services & Domain name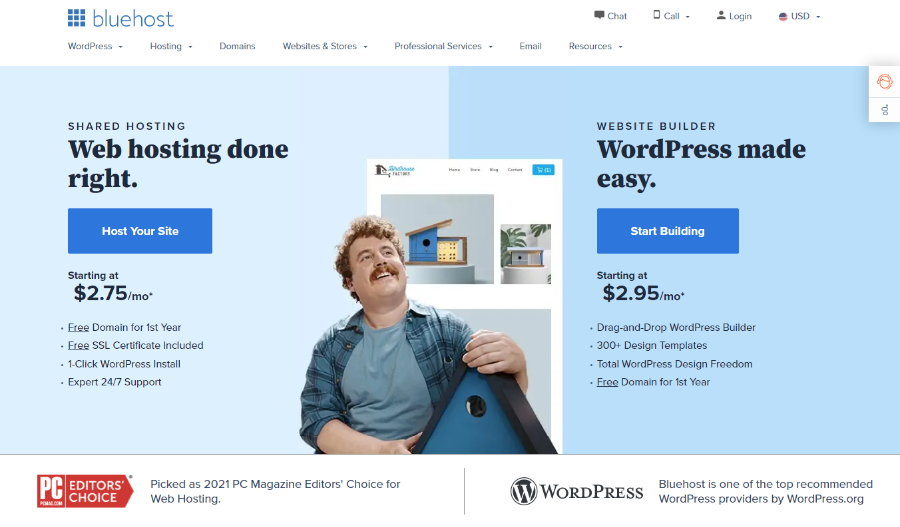 You will need hosting space and domain name for your website to make it live and searchable. The server space/hosting to save the files of your website and the domain name is like the permanent address of your site.
A hosting service provider like Bluehost can provide you with both of these services. Typically, from a reliable host like Bluehost, the simple shared hosting may cost you anything ranging from $3 to $14, per month, for different plans and add-on services.
You can opt for the shared services if you want to begin with a simple business website, or a blog, where you do not have major security concerns.
You also get dedicated hosting space, at $80 per month to a very sophisticated plan at $120 per month. There are several different hosting plans you can choose from..
WordPress Themes
What makes WordPress the easiest to use is the availability of WordPress themes. There are hundreds of WordPress themes designed for specific niches.
There are also multipurpose WordPress themes that come with enough flexibility that allows you to use them for any purpose at all. Whether you want to create a business website, or an eCommerce one, a simple food blog, an author's website, or a complex directory site.
The difference between a template and a WordPress theme is that a theme will come with design plus features. It's not just a decoration, but also a bundle of customizable features that you can set to work as you want.
In a WordPress theme, everything can be managed with the easy dashboard options. They don't require you to be technical experts to control and manage your website.
Free & Paid WordPress themes
Some of the WordPress themes are free to use, and they come with limited features and flexibility.
But for creating websites with features and flexibility that you will need for a professional website, you should always consider investing in a premium WordPress theme.
WordPress plugins
What we love most about WordPress is that it can let you add as many plugins as you want. And there are different plugins available for different features.
For example, there are contact form plugins, gallery plugins, video/image optimizers, plugins for eCommerce services, plugins for digital downloads, and so on.
Therefore, it is simple if you want to add a specific feature to your existing WordPress website. You will not need a total change in the code or some high level of update for adding these features. Just install a plugin that serves your purpose and you are good to go.
However, a large number of WordPress plugins are free to download and use. They also provide compatibility with most premium WordPress themes.
But ultimately, for the best user experience and full features, you may have to buy some plugins for your website as well. This completely depends on your requirements, and adding plugins is optional too, unless you want to add special features.
Graphics, content & more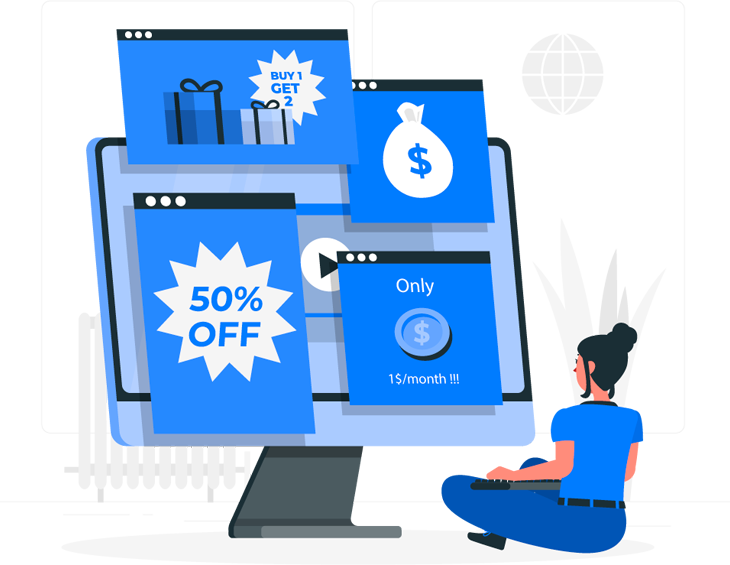 Building a website looks like a one-time task but keeping it updated with fresh, unique, and informative content is a difficult task.
For an active website, you will need interactive content and well-written pages that can communicate with the visitors. If you cannot create the content yourself, you will have to outsource it, either by hiring freelance writers or some professional content writers.
Also required, will be custom images, logos, and other banners depending on the subject matter of your website, which will again require you to invest in some graphic design service as well.
Technical support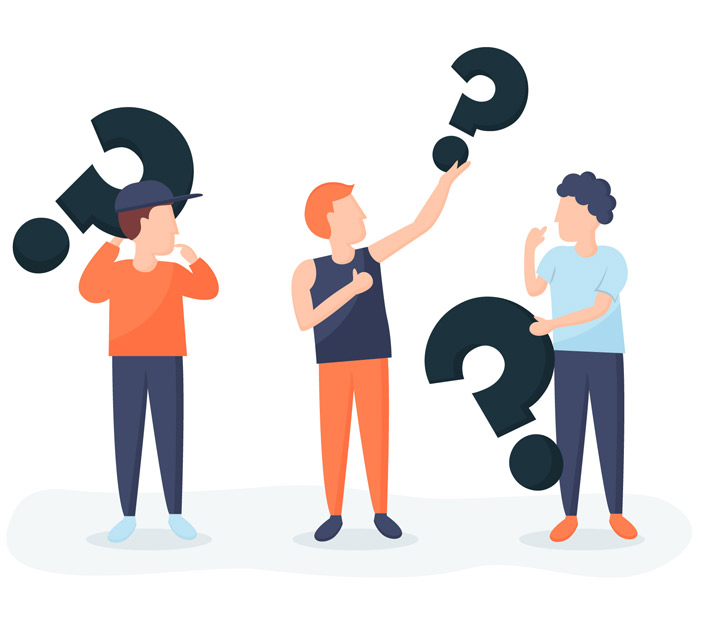 Even though WordPress is simple, and can be used to create a site without any specific website building skills, you might need professional help for advanced customization.
However, if you opt for a professional WordPress theme, it might come with about a year or at least 6 months of technical support.
This means, in case you find it difficult to use the theme feature (or plugin's feature) then you can contact the tech support team of the theme/plugin provider.
But when you need advanced customizations, you may have to hire programmers for special tweaks.
Cyber Security services
You will need to spend additional funds if your website requires cyber security. A website online is prone to many security threats.
Especially, if your website is one that stores customer information or data that needs to be stored securely like credit card details, or involves online fund transfers or transactions, then it will need solid security.
In such cases, you can either opt for a security service or rely on those provided by your website hosting provider.
How to create a website for FREE?
So if WordPress is not totally free, then how do you create a free website with WordPress.
Well, there is another alternative for this..
Even if they claim to offer website building for free, you should be well aware that there must be some limitations to that.
For instance, the limitation of WordPress.com is that it won't let you have a private, clean domain name, and it will display advertisements on your website to YOUR website audience.
WordPress.com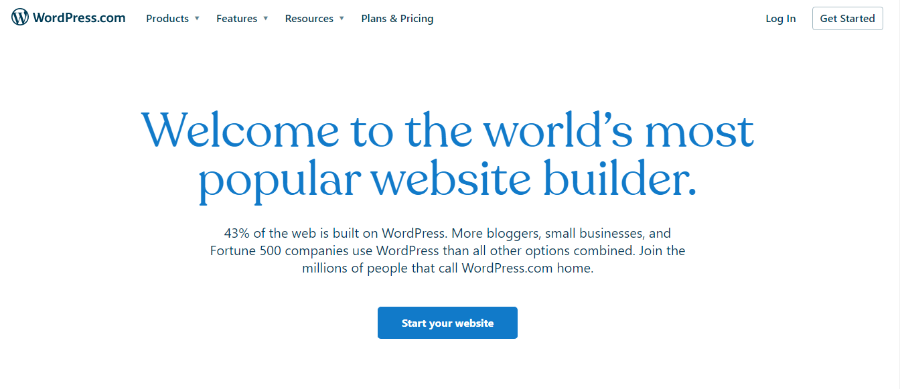 Unlike WordPress.org that can be downloaded as a zipped folder, WordPress.com is a platform.
And the main thing that differentiates WordPress.com and WordPress.org, is that for WordPress.com, you will not need to look for hosting services separately.
It is a platform where you just need to create an account and start building the website using the available options.
But then, of course, there are limitations..
The following are some of the reasons why we always recommend using WordPress.org
They will display advertisements on all the Free websites
For free, you will NOT be allowed to place advertisements
Does not let you use Google Analytics for tracking the traffic
It will display a powered by WordPress.com link so you cannot re-brand your site completely
You get a limited disk space of 3GB
You cannot use the platform for eCommerce
It does not allow you to create membership-based websites
You cannot upload plugins on your site
Not open-source does not allow custom themes or advanced customization
A website requires a domain name, server space to store its files, and a platform or infrastructure to create one, so there is no way you can avail of all that for free.
You can use a platform like WordPress.com for hobby blogging, or for creating sites to share content with family or friends. But with the limitations of such platforms, creating a practical and professional website is just not possible.
Wrapping up
If you are looking for an option to create a professional-looking website, you should definitely opt for WordPress.org and find a niche WordPress theme.
It's not just very easy to use, but also an SEO-friendly CMS that will help you create a website with better visibility.
Also, compared to the other website-building platforms, WordPress is most affordable. Because of platforms like Squarespace or Wix. Moreover, such platforms tend to be limited to the platform and its options. That's not the same for WordPress.
WordPress is open source, and the code can be modified, redistributed, and can be updated to extend the features.