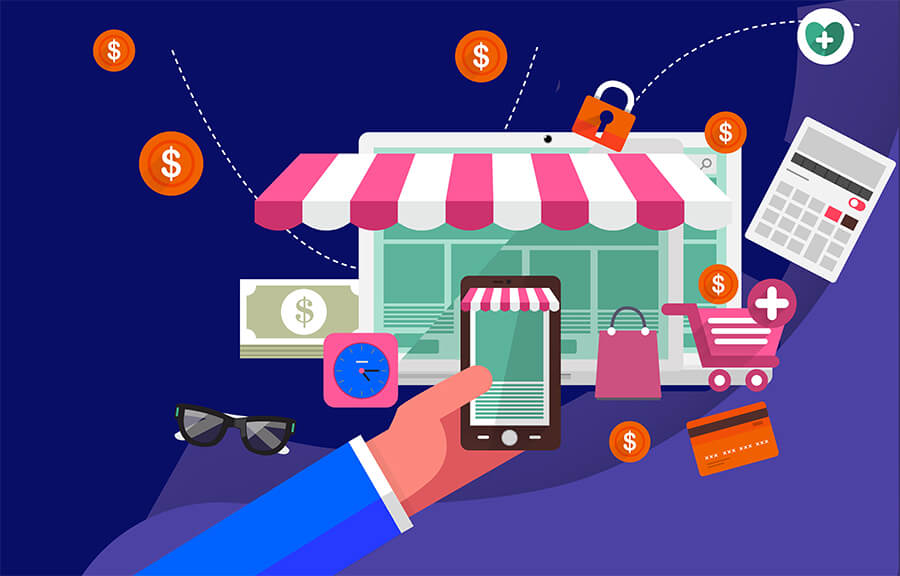 Starting your online eCommerce store is a big step that can be too difficult for many small business owners to implement. The best way out is to create a trading platform with several suppliers. This will allow you to reduce costs, work with an unlimited number of sellers on mutually beneficial terms, and much more. In order not to create an online store from scratch and not invest a large budget, it is enough to use WordPress. The site has many convenient plugins, most of which are free. We will talk about other advantages of multi-vendor and how to create a trading platform with several suppliers using WP in the article.
Why should you use multi-vectoring?
Unlike the usual online stores, multi-vehicle allow you to sell your products not to one seller, but to several at once. All suppliers will be able to use the site as a regular store, promoting and displaying goods. Site owners charge a commission for vendor exits and most often do not list their own products.
The brightest representative using multi-vehicle is Amazon. For 2021, it earned $33.36 billion in net revenue, up from $21.3 billion the previous year (statistics). It all started with the sale of books, and today on their website you can find anything from suppliers from different countries.
You do not have to be like Amazon right away, the main thing, the main thing, is to bring a stable income that does not require a huge amount of investment. Without entering the e-commerce market, business development will be impossible. Creating an online platform for one brand will require a lot of finances and expectation of a long payback. When using multi-vehicles, you are guaranteed to receive support from other sellers and work with the audience of your partners.
Benefits for site owners
Site owners benefit from running multiple stores at once:
source of income – collecting a commission from each seller added to the platform will allow you to earn;
audience growth – new stores will automatically share their audience with you, which will lead to an increase in brand awareness, even if they do not work in your niche;
full control – you have full control over the entire process of setting up the store and working with it;
joint responsibility – the suppliers themselves open stores, but you can appoint your administrators who will monitor their work and solve them jointly with all participants in case of problems.
To facilitate all efforts to control and manage suppliers, use ready-made software.
Benefits for sellers
For sellers, there are also many advantages of working on a platform with several suppliers, namely:
a ready-made platform for work – there is no need to open an own store from scratch, the basic tools are already there, and all of them are easily configured;
creation and control of products – the seller independently adds all the necessary goods and products, prescribes their descriptions, and monitors the availability of goods for customers;
setting the cost of delivery – the seller himself sets the cost of delivery of the goods, so as not to incur losses when the customer purchases bulky goods;
Reports – The WooCommerce dashboard offers sellers detailed reports on every sale and every customer.
In addition, you can sell absolutely any product from physical to digital.
How to Create a Multi-vendor Marketplace with WordPress
WordPress has created a unique WooCommerce e-commerce plugin. It is constantly improving and increasing the possibilities of doing business online. With it, stores operate much more efficiently, and their owners do not create everything manually. The system is fully automated, adding products is done in one click, which allows you to increase the speed and productivity.
To get started, you will need: a properly configured WP site, a WooCommerce plugin, and an additional plugin specifically for multi-vehicle management.
We offer guidance on creating a trading platform.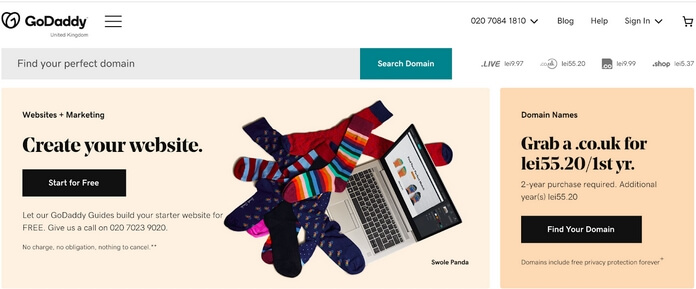 1. Domain name and hosting
The domain name is your URL that customers can use to find your store. Its presence inspires more confidence among buyers. It is best if it is short and memorable. Do not add a lot of hyphens, periods, or other punctuation marks to the domain, and do not use numbers.
The hosting provider will allow you to minimize problems with the security of the site and forget about the need for its maintenance. The service will give more time to work on improving the store.
2. WordPress and WooCommerce
Download WordPress from the official website, and download and install it on your device. In the menu section on the left pane, select Plugins → Add New → in the top right corner of the search menu, search for WooCommerce and install it. Perhaps it will be installed completely free of charge. After that, start setting up your store: upload products, set prices, add a description, and set delivery and payment features for goods. The plugin itself will help you perform all these actions, providing detailed step-by-step instructions right on your screen.
3. Store setup
Customize the look and feel of your multi-vendor marketplace to your liking. For example, add a theme that reflects the essence of the store and will be attractive to customers. WooCommerce provides many digital and physical solutions for this. The appearance of the site is one of the main components of e-commerce. Give him a lot of time.
Keep in mind the minimum product viability (MVP). It is excellent protection against wrong steps at the stage of creating a store. MVP allows you to bring a product with minimal settings to the market to check whether the consumer likes it or not. The sooner you can check this, the fewer resources will be spent on something that will not be bought.
The site should have many features that make it easier for customers to interact with it. Users want to get the most out of their shopping experience and will not forgive a negative experience for both a novice and experienced seller.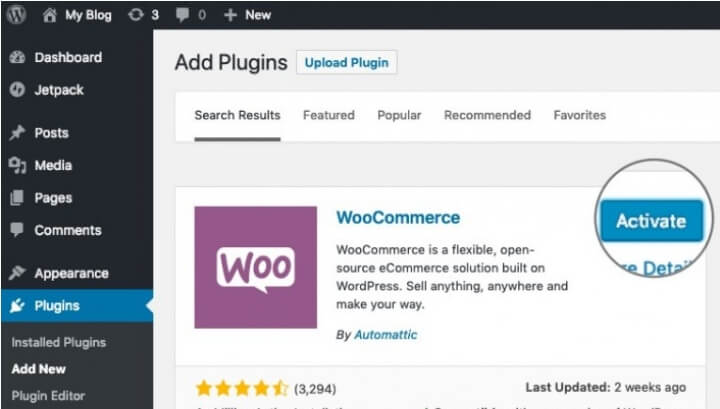 4. Extensions
In the end, you need to choose one of the appropriate plugins, which will allow you to customize the store in more detail for several suppliers: Dokan, WC Vendor, or WC Marketplace. Each of them is easy to use and has detailed instructions for interaction. To add several sellers, just go to the "Settings" menu and select one of the options.
Let's look at setting up an online platform with several suppliers using the Dokan plugin as an example.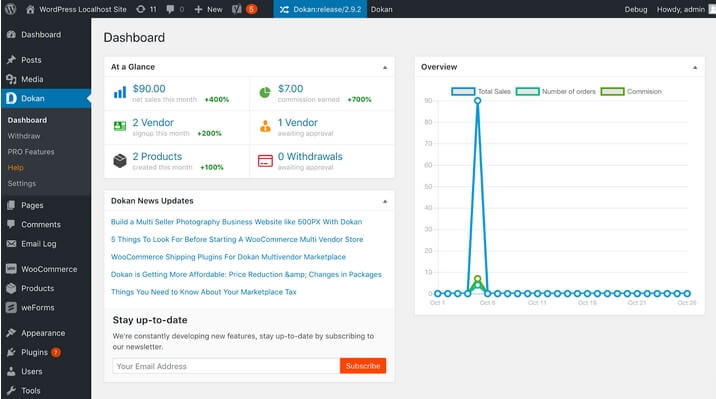 Dokan and its installation
Dokan is a handy WordPress plugin based on WooCommerce. It has a convenient and simple GUI interface. With easy setup, high security, and rich functionality, it fits any platform and makes the merchant experience efficient. Install the free version of Dokan through the WP menu. It is quite enough for several small shops.
To add multiple providers, use the general WP settings, where check the box next to "Allow registration for everyone".
The plugin provides a detailed guide to make the merchant experience easier. Use it and do everything gradually, or shut it down and tweak everything yourself. Add all the necessary information in each box.
Support
Don't forget that once a multi-vendor platform goes live, you need to support both merchants and customers. Improve the quality of service, expand opportunities and constantly improve.
If you decide to create your own platform, encourage your suppliers, motivate them to improve the quality of service, and establish the right connection with each of them. After all, the better they work, the higher your rating and overall success will be. In your case, it will not be enough to add many suppliers and force them to list many items. It is important to promote each of them. The better your platform will have the terms of cooperation, the more commission you can request, which means your profit will constantly grow.
If you want to become one of the site providers, remember your customers. Work on continuous improvement of the quality of service. Use available tools and implement them. They should be aimed at personalization, increasing loyalty and improving customer experience. Think over your business strategy in advance and evaluate your budget.
Conclusion
Whether you are a beginner or an experienced seller, be sure to take full advantage of e-commerce. Today, with its help, you can not only sell but also do it at a minimal cost. One way is to use marketplaces with multiple vendors. In the article, we have analyzed the clear advantages of using this trading method and decided on the main steps for setting up all the necessary tools. Use what you've learned for your store and become the new competitor for e-commerce giants Amazon and eBay.
About the author
Amber Martin is an experienced freelance writer. She specializes in quality content related to marketing for the audience. When she is not writing, you can find her in the kitchen as she is an excellent cook. Please contact her at the email address – [email protected]