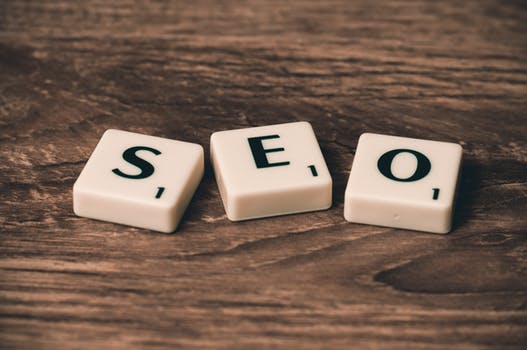 The better search engines can understand the search language, the better will be the search results. Searchers have the responsibility to see that they key in meaningful searches by proper selection of words that are easy for search engines to understand. 
Merely providing a string of characters in search queries will only confuse search engines because, despite its high intelligence level, it is still not as smart as human brains in deciphering cryptic queries.
Search engines encounter the same problem in understanding specific elements of a web page if there is no pre-loaded vocabulary and some special rules that can guide the machines.
You must admit the limitation of computer programs and machine learning systems in understanding the language like humans do.
It is the biggest challenge in SEO marketing because you must make the machines understand the language in your own interest for better SEO performance.
What would then be the way to make search engines understand the content of websites? This is where structured data comes in about which you must have heard a lot but might not have a good idea.
Simply said, structured data helps search engines to understand better what the content is all about. And it is imperative because unless websites can figure out the context and topic of the content, your website will never gain the visibility that you desire. It will impact your SEO efforts negatively. 
Therefore, it becomes a necessity for all sites, including https://socialmarketway.com/seo-nyc/, regardless of its size and reputation, to implement structured data as part of technical SEO.
The importance of structured data is much more now
Some people might consider structured data as an SEO strategy, which it is not. Structured data is much more than that because it is a foundation for creating a channel of meaningful communication with machines and to enable machines to understand your content. 
Structured data allows search engines to gather more information about content that helps in better understanding its quality and context. 
Over the years, the search engine results page has dramatically transformed into a highly informative page that contains a lot of information instead of just the boring list of blue links of some years ago.
The information is sometimes so much exhaustive that searchers might not need to click on the links at all but gather the information from the SERP right away.
This has increased the importance of structured data many more times. The rich snippets, featured snippets, Knowledge Graph, and Local Packs are the reasons for attaching more importance to structured data.
Use of structured data is increasing
Structured data is nothing new and has been around for some years. But its application is expanding very fast, and hence its importance is also increasing.
A few years ago, the use of structured data was quite limited, but now you name anything like restaurants, jobs, recipes, and whatever comes to your mind, and you will find structured data behind it.
The spread of structured data becomes evident from the fact that about a third of the web crawled by search engines now use structured data.
This has happened because big brands that implemented it first were able to correlate the results with a business value like increasing conversions and generating more traffic. 
Structured data defines the content better
Structured data helps in defining the content more explicitly for search engines to understand it better.
Thus it can match more correctly with search queries and be able to provide the most pertinent information in the search results, especially against voice queries.
Companies like Amazon admit using structured data to unearth local business intent.
Benefits of using schema or structured data
What happens from search engines better understanding your content is captured in the experience of websites that implement schema.
The two most visible gains are higher click-through rate (CTR) and more conversions.  Besides, businesses that use structured data make high gains from voice searches.
Higher CTR –  Rich snippets that describe your product features crisply is a great way to gain high visibility as it catches the attention of searchers very quickly. As a result, the click-through rate (CTR) goes up significantly.  If the snippet relates to the product review, the CTR will go up further.
Increased conversions – Having rich snippets means more people will view it, and naturally, the chances of conversions will also increase. More people viewing the listings mean they have higher chances of buying your products. 
Get an edge in voice searches – Featured snippets will make your website shine in the crowd as it will appear at the top of the SERP above the organic listings. The position being even better than the top rank in organic results, the power of Featured snippets in attracting viewers is immense.  Although Featured snippets do not depend on structured data, the latter can help you to earn a featured snippet. This can drive more traffic and increase CTR.
The biggest gain comes from voice searches that pull results from featured snippets. It means that your website could be the only one appearing in the result because Google uses those results for voice answers. 
Do not ignore structured data
The way structured data is gaining importance; it does not leave any room for discretion about using it. Instead, it has become mandatory to use it. As the SEO landscape becomes more and more competitive, the time has come to think innovatively to circumvent the intensely competitive organic listings and get an edge in competition by banking on featured snippets, rich snippets, etc.   Ignoring structured data would mean that your SEO prospects could be at risk as you would lose the advantage of gaining high visibility quickly and improve CTR.
It will not be wrong to say that using structured data is now a part of SEO best practices. Structured data has made it easier for websites to gain visibility, but it will alone not help if your content lacks in quality. Content is still the king and the most crucial contributor to SEO performance because poor content can negate your good work with structured data.