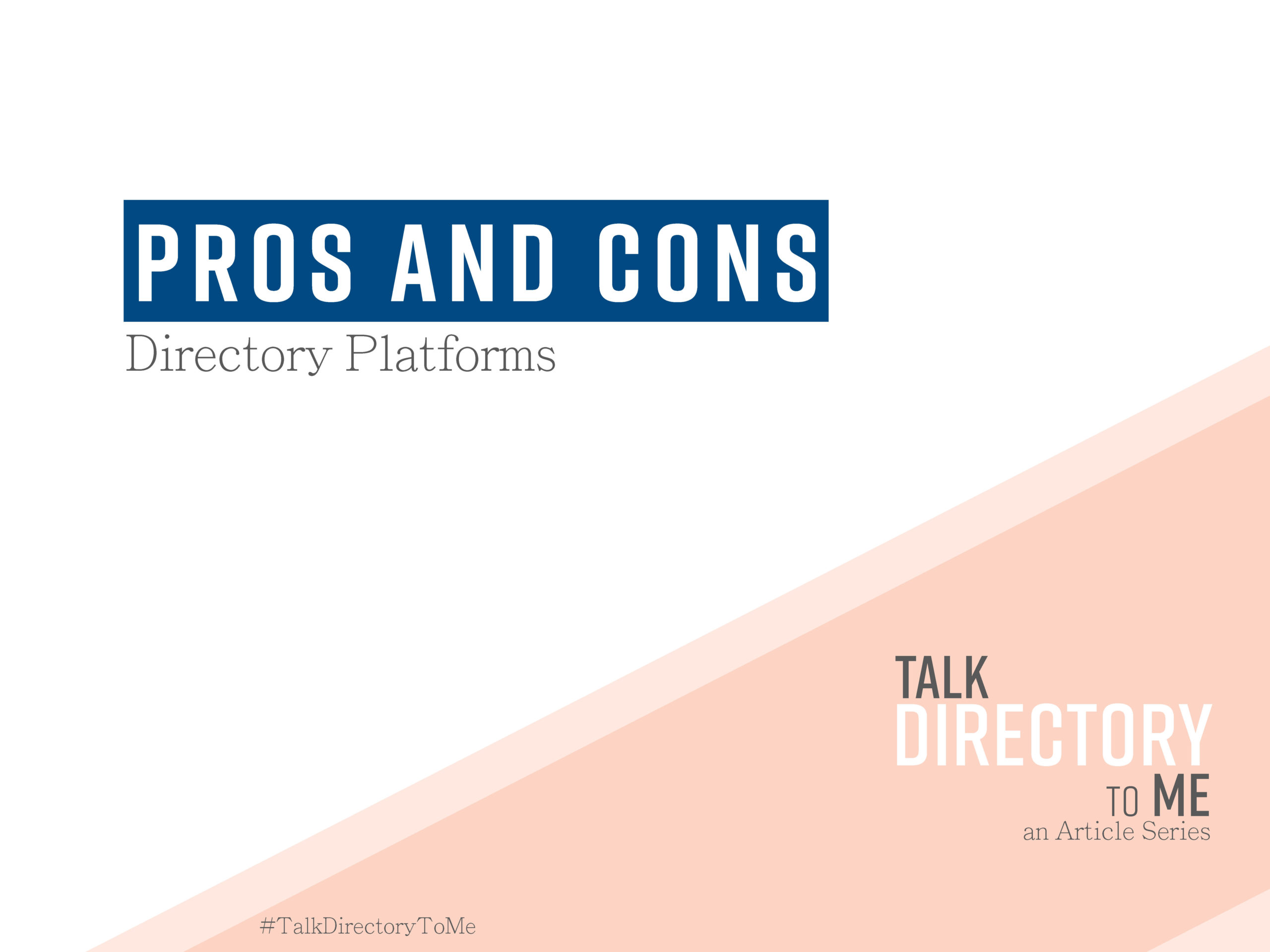 There are many options for directory platforms, and a lot to compare. We breakdown the pros and cons for each
Let's talk directory.
Which Platform for Your Directory?
There are many ways to go about creating a directory website. Directory scripts, Software with Hosting, and Ready- Made Themes and Plugins.
Scripts: These are useful pre-packaged directory websites that can be used on your own server.
Software or SaaS (Software as a Service): The all combined 1-stop shop for directory websites. This is a service in which you receive the hosting included in the package price.
The software is pre-programmed and are usually monthly subscriptions (most convenient option for beginners).
Ready-Made Themes and Plugins: Excellent ready-made themes that will include certain features, but you will be responsible for getting your own hosting. In addition, you will also need to get your own preferred plugins.
Platform

Pros

Cons

PHP Script

Can find PHP ready scripts

Design and function just the particular way you want

No relying on third-party software/services

Unaffected by changes made to platform or theme

Great professional help

Finding great outsourcing

Price of programmers

Miss out on Third-party enhancements

More effort and time

Prone to errors

Writing code for any type of update

SaaS 

User-friendliness

Easy to use

Software service

Self Hosted

Fast install

Pre-programmed

Fully functional features

Professional designs,

Customization

Monthly fees can become expensive

Additional charges for features

Themes

Customization

High-end features already integrated

Support and documentation

Easy to add new features

1-time payment of theme

Can be pricey

Purchasing hosting

Plugins for customizing