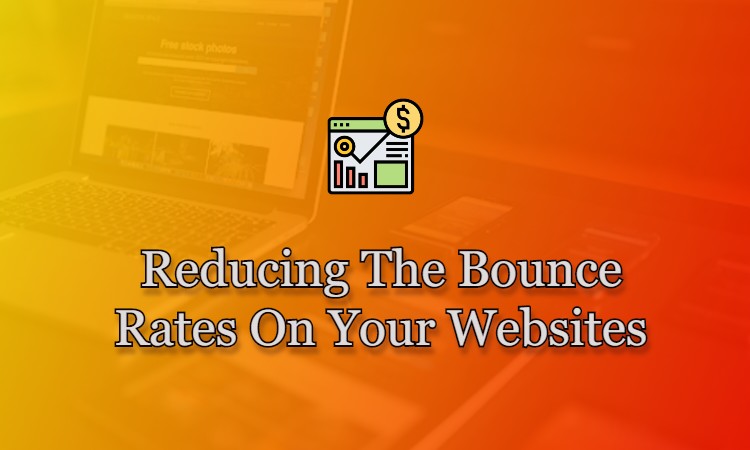 Digital marketing is as important as ever. The competition online is fierce and so each website must be able to stand out. The most direct method to address this has been through web design.
This is where bounce rate comes in. Bounce rate, for those unaware of the term, describes the percentage of site visits where users chose not to explore your site after visiting a page.
Whether they clicked on your home page or your landing page, this rate gives you an idea of how interested people are in your content after seeing just one of your pages.
So why does web design matter when we talk about bounce rate? That's because web design serves as the face of your business for the internet community.
Their first impressions will be based on their initial site visit. Established websites have tackled this through different methods.
For those with the capital, outsourcing has remained a popular option. Outsourcing gives site owners a little peace of mind in knowing they're working with professionals.
It's best when you choose a web design firm that understands your brand. Let's say you're part of a non-profit organization. The best option for you would be to make use of a firm that's experienced with website design for nonprofits.
Alternatively, you could address this by working with a team or handling it yourself. Despite the long hours involved, certain individuals appreciate having hands-on experience with their website's design.
6 Web Design Tips To Reduce Bounce Rates
For those designing their website themselves, there will be a lot to manage. Attention to the many details involved in this process will be important. Remember, this is about how your website attracts your audience.
Luckily, there are various platforms that make things easier for your site development and design. WordPress, for one, allows users to develop e-commerce websites easily.
To help you out, we've compiled a list of 10 tips for you. These will help you cover those little details you might miss out on. And, this might even be of benefit for those who choose to outsource:
Tip 1: Push for social engagements
Social media platforms are goldmines for digital marketers. The sheer amount of people available online is a great source of potential customers. Have you considered how much this audience can help you promote your content?
The trick is reaching all those that fit your target audience. To help yourself out, allow your site visitors to engage with your posts through social media.


Templatic has a social media toolbar at the bottom of each blog post
This helps encourage site visitors to actively engage with your page. "Likes" and "Shares" can go a long way. Additionally, those that share your posts on their social media will know other people with similar interests.
Tip 2: Don't forget about accessibility
Don't let your design limit your audience. A big tip is to ensure that your site is accessible by many different people. For example, this could mean taking into account people with visual impairments.
Color blindness is just one example to consider. Other people might have difficulty reading really thin fonts or discerning certain patterns.


Despite using many colors, Parramatta Park's web design provides enough contrast for reading
It's not that you have to cater to each and every person's needs. But keep this point in mind. Make sure your design is easily understood under most circumstances and that you're not wasting time and money on a design that will limit your potential customers' accessibility.
Tip 3: Strategize information flow
Too often, people place so much priority on the design that the flow of information suffers. You don't want to be counter-productive; make sure your design complements your content.
This is why a lot of professionals advise the creation of a user flow chart. The user flow will describe how you want your site visitors to accomplish different "levels" of engagement. This is accomplished by leading them to it.
Advertisement > Landing/Home page > Call-to-action button > Subscribe to email newsletter
It doesn't have to be complicated. Just remember that the goal is to create a system that encourages participation.
Tip 4: Keep your page loading speed in check
Your site's design should consider the fact that users might be using 4G or slower to access your site. With that in mind, don't fill your page with aesthetic but unrelated knickknacks.
There's a fine line between a beautiful page and an unusable page. That's because it can be fun incorporating design elements that set you apart.
BlueReceipt uses 3D elements but keeps loading times slow with a plain background
Remember that your users' experience is your priority. It won't matter if you've found a way to include a 3D whale on your page. If it takes too long to load, people will just leave the site.
Tip 5: Ensure your design is responsive
A responsive web page and design ensures that your site will yield similar results and experience for your visitors, regardless of the device they're using. .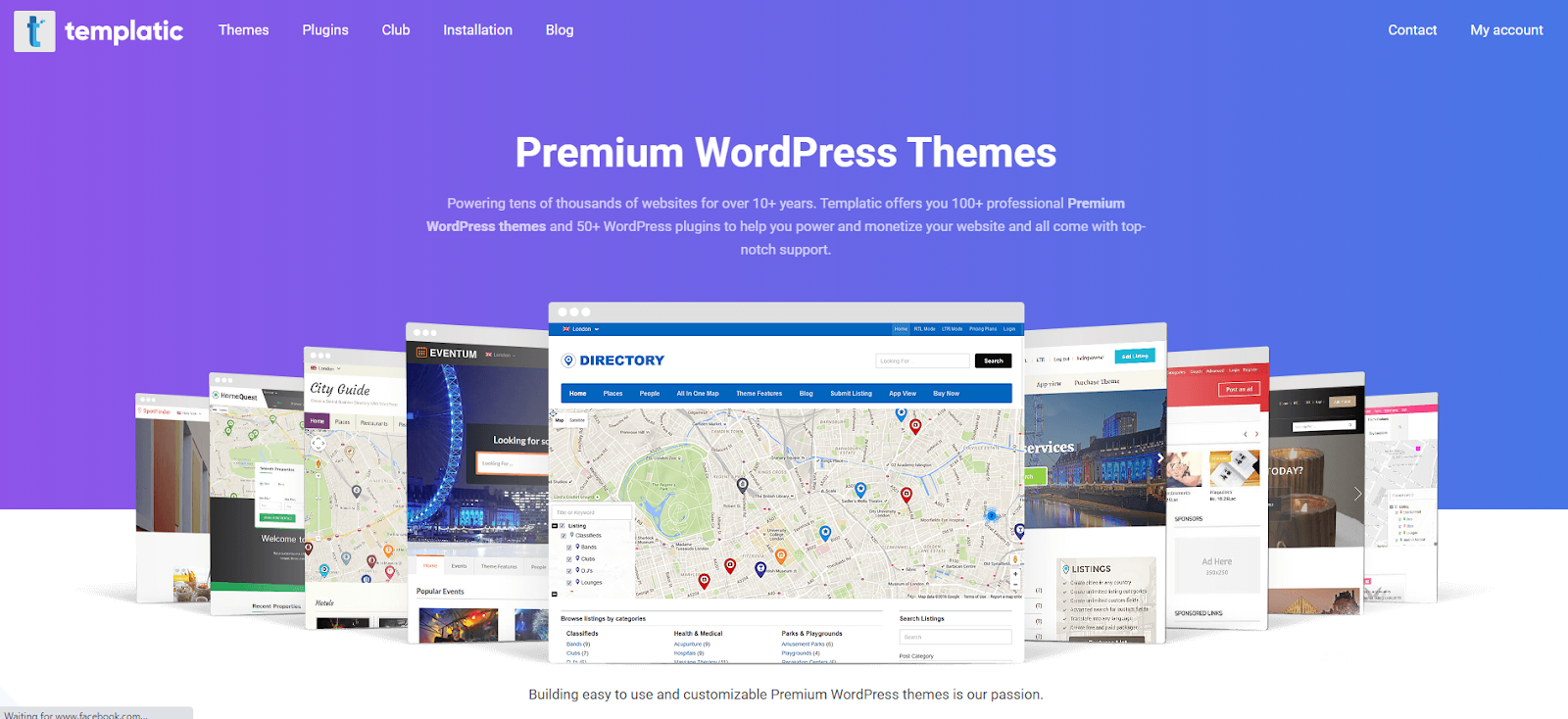 So importantly, with a responsive design, you improve reach by ensuring that your site is accessible by mobile users.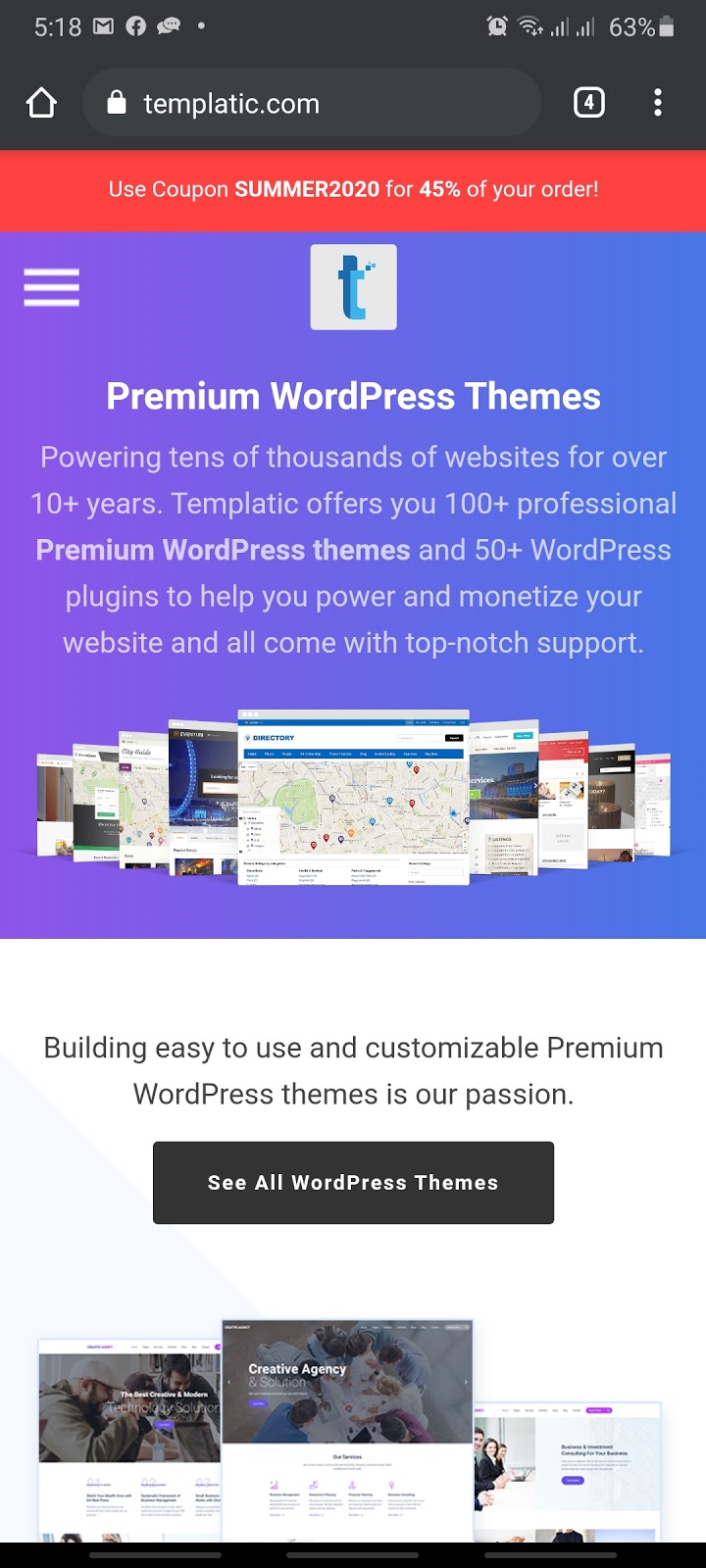 Using a mobile device shouldn't have any negative effect on your conversion. It should even increase that rate since more people will be able to access your site.
Tip 6: Make it easy to navigate your site
This one shouldn't be hard to understand. Your site's navigation has a direct effect on how people traverse your website.
Do this by making the navigation toolbar easy to understand. You'd be surprised by how many people mess this up!


Amazon uses a very clean and informative layout for its navigation
The best example of this would be e-commerce sites like Amazon. This is understandable since their goal is to get you to go through many pages in their catalog.
Making it easy for people to navigate ensures you improve your bounce rate. Remember, your users and their convenience should be your priority.
Conclusion
The point is you should always consider your target audience. Your site should be able to cater to their needs and preferences. Otherwise, you'll find that your bounce rate will suffer.
Always remember that your site is for your audience. It would be such a waste of time and money if your site's design is the reason people are not visiting your other pages. Maximize your business' potential and keep your guests interested.
There's no need to overcomplicate things. The important thing is to understand your target audience. Once you do, you can strategize your web design efficiently.
Have you been experiencing problems with bounce rate? Let us know what you think is affecting your page.
Stock photo from Pexels.com