Create an eCommerce website with WooCommerce in just 45 minutes
Posted on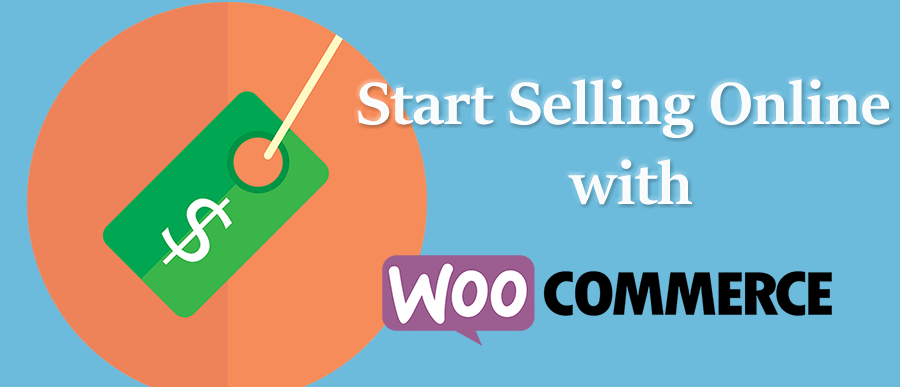 Selling products through an online shop is the best way to introduce your products to a large number of people at once.
There are so many advantages of eCommerce website over physical stores. And that is the reason why a large number of traders are inclined to take their business to next level by creating an eCommerce website.
However, "Creating an eCommerce website" sounds like a lot of Work. But, in this article, you will see just how easy it is.
With these easy options, you can create, manage and maintain your own website effortlessly. No need to hire IT engineers and no need to look for technical assistance every now and then for site maintenance. Just do it yourself.

In this article, I will show you how you can create your own eCommerce website with WordPress and WooCommerce eCommerce plugin. Manage your product, sales, and orders online, all on your own.
WordPress for easy eCommerce website building
When it comes to choosing the right platform, it's okay to be confused at first. Because there are so many eCommerce website building software available in the market to choose from.
However, WordPress is one of the most efficient options. It is a CMS that can do anything, very efficiently. Be it blogs, classifieds marketplace, job search websites, city directories, or a fully functional eCommerce websites, WordPress can do it efficiently.
Moreover, we have the mighty WooCOmmerce plugin that is designed to take care of the eCommerce features of your website. Just integrate the plugin and get your site ready for selling physical, virtual, or even registration, booking, tickets, etc.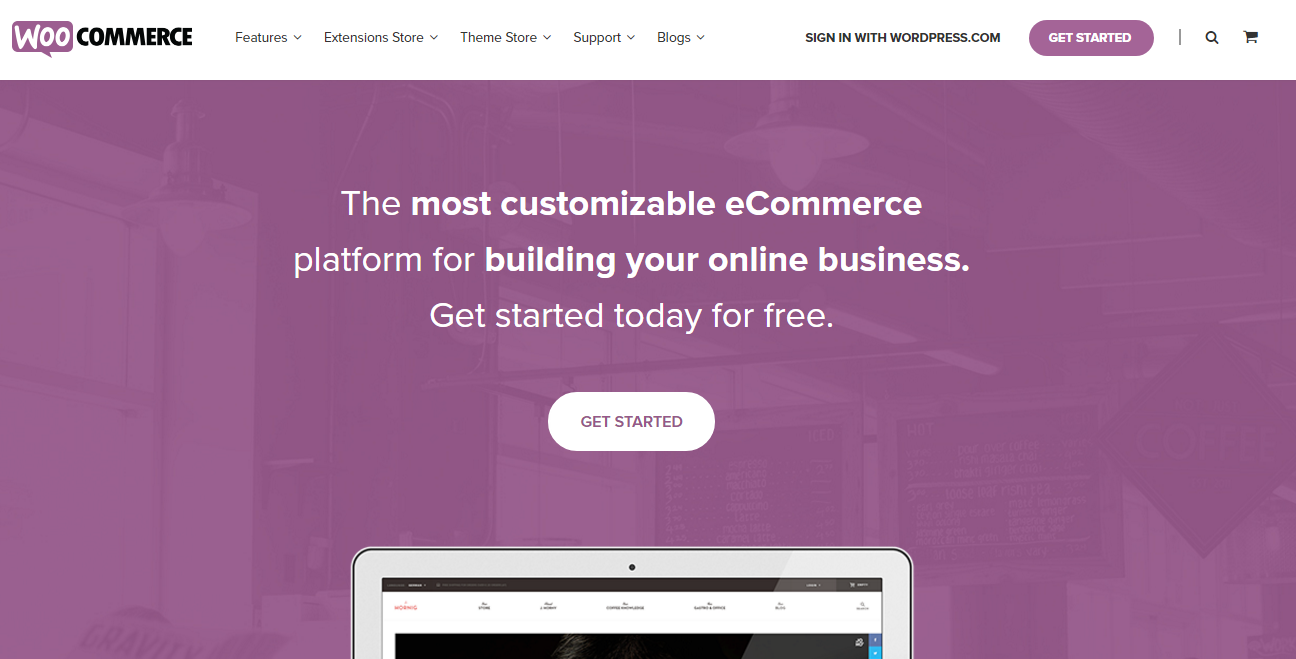 The reasons why I always recommend/use WordPress+WooCommerce are:
It is extremely easy to use
It is free and open source
The availability of WordPress themes and plugins, make your task even easier
Secure and highly extensible
Ecommerce platforms like Shopify or BigCommerce are the solutions that can really help you if you are ready to spend the fee and use their platform to get your site created.
In this case, you can just sign up, pay the fees, and use their platform to get your site created. After registration, there's a few step setup and you can just start adding products to your website.
Unlimited feature and ease of use
When you sign up for an eCommerce platform, your website will be limited by the features the platform provides. Moreover, they prove to be quite expensive as compared to the free, easy, and secure WordPress and WooCommerce solution. WordPress becomes your dedicated solution. The one under your total control. If you want a new feature added, you can look for a WooCommerce extension designed for that feature.
Extensibility and the sense of self-reliance
Moreover, WordPress becomes your dedicated solution. The one under your total control. If you want a new feature added, you can look for a WooCommerce extension. If you don't find such extension, you can hire a programmer and get the feature integrated into your system.
Unlimited designs
There are abundant WordPress themes and plugins available on the internet. The themes with a variety of designs and features and the plugins designed to enhance the features to your site. Moreover, these tools are affordable too.
Checkout different designs at Templatic's eCommerce themes collection.
Very much affordable
You can easily find an ideal online store website template and a shopping cart software for your online store at an affordable price.
Buying a WordPress theme and plugin turns out more economical than paying the monthly subscription fee for the eCommerce platforms.
Acquiring the domain name and the hosting service
For any kind of website, pre-preparation means acquiring the hosting and domain name. But before that, you have to be sure of what kind of website you want to create.
Here, we are sure that we are going to kick start our new online shop. So we will choose the domain name as well as the hosting service accordingly.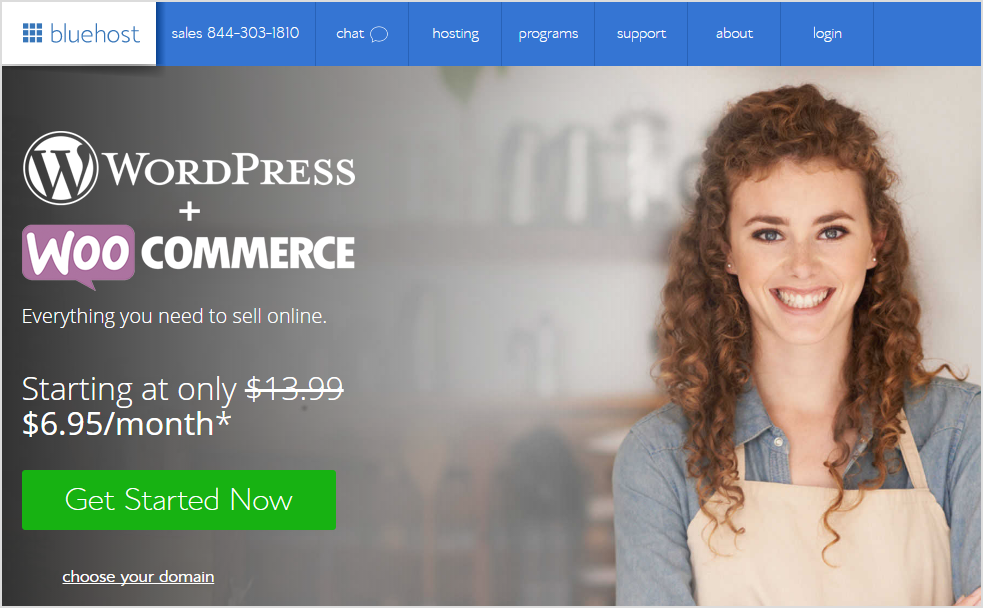 Find a suitable hosting service for your eCommerce website
Choosing hosting service is basically one of the most important decisions. You can choose a hosting provider based on many factors like – kind of website you are creating, functional area of your website, the number of visitors, size & scope of your website, security requirements, etc. So assess what your site needs and choose a web host accordingly.
For choosing the hosting of your eCommerce website, following are the checks you should make
Security, because eCommerce websites involve large number of transactions on daily basis
Accessibility and Uptime should be maximum for your online shop
Quick Page loading – Who likes waiting while shopping? No one.
Regular backups of your site (that happens to be your lifesaver in times
However, We find Bluehost's hosting service best for any kind of websites. It applies to the eCommerce website too. Bluehost has some of the best pricing packages too. You can pick up the one that best fits your requirements.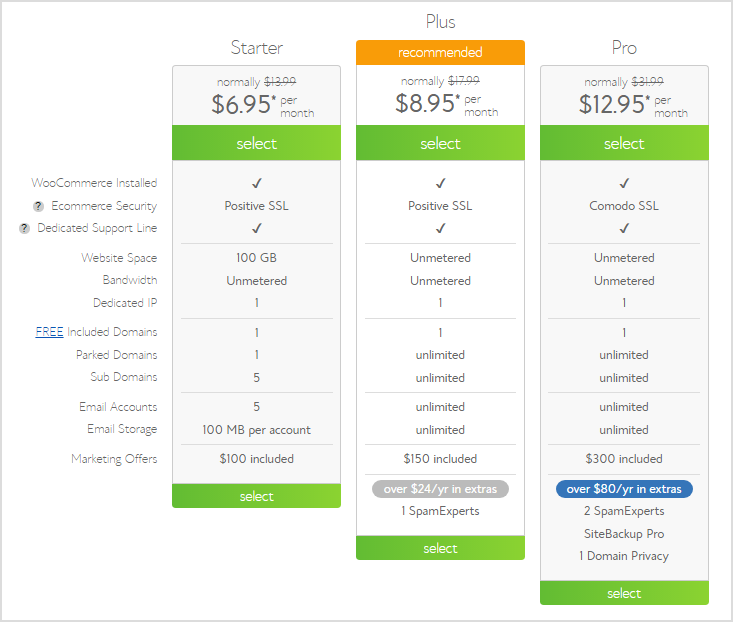 Deciding upon the domain name
The domain name for your website is your permanent residence address. It's a unique identity for your website and people will reach to your e-shop following that address.
So, you know how important the domain name is. Basically, people will identify your online shop with your domain name, so choose it carefully.
The following are a few factors that you should consider while choosing a domain name
Short, intuitive, and easy to remember
Avoid using difficult spellings
Use a hyphen to differentiate the words in your domain name
Get a name that represents your brand
When you go for Bluehost hosting, they'll let you choose the domain name when you check out for their hosting package. Type in the domain name you like and check if it is available for registration. If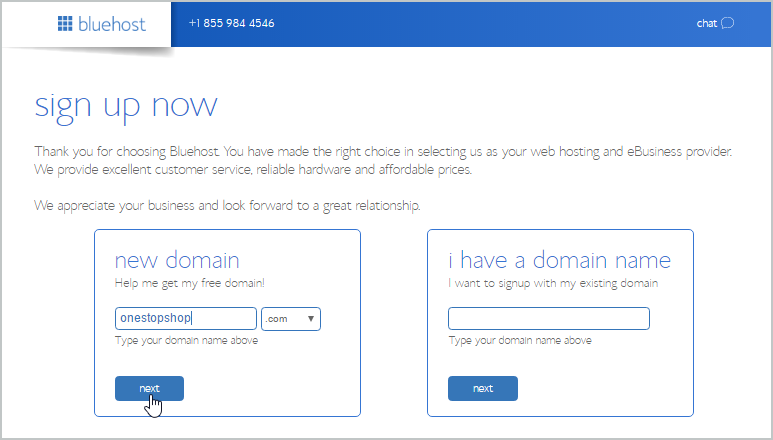 So ultimately, you can choose your hosting plan, and insert the domain name and check out at once. Domain name is not something that you can change very often. So take a while to think about the domain name and go for an intuitive and interesting one.
Get yourself a WordPress theme for eCommerce
Okay, so we now have a domain name, hosting service and WordPress for our eCommerce website building.
You can choose from our collection of professional eCommerce website templates from Templatic. All of these themes are pre-designed and customizable. They come with distinguished features that you can use to create your website.
For this article, I'll use the Shopoholic theme to create an online selling website. It is a high-quality eCommerce WordPress template that you can use for selling your physical as well as downloadable products. The theme runs on the WooCommerce Ecommerce Plugin.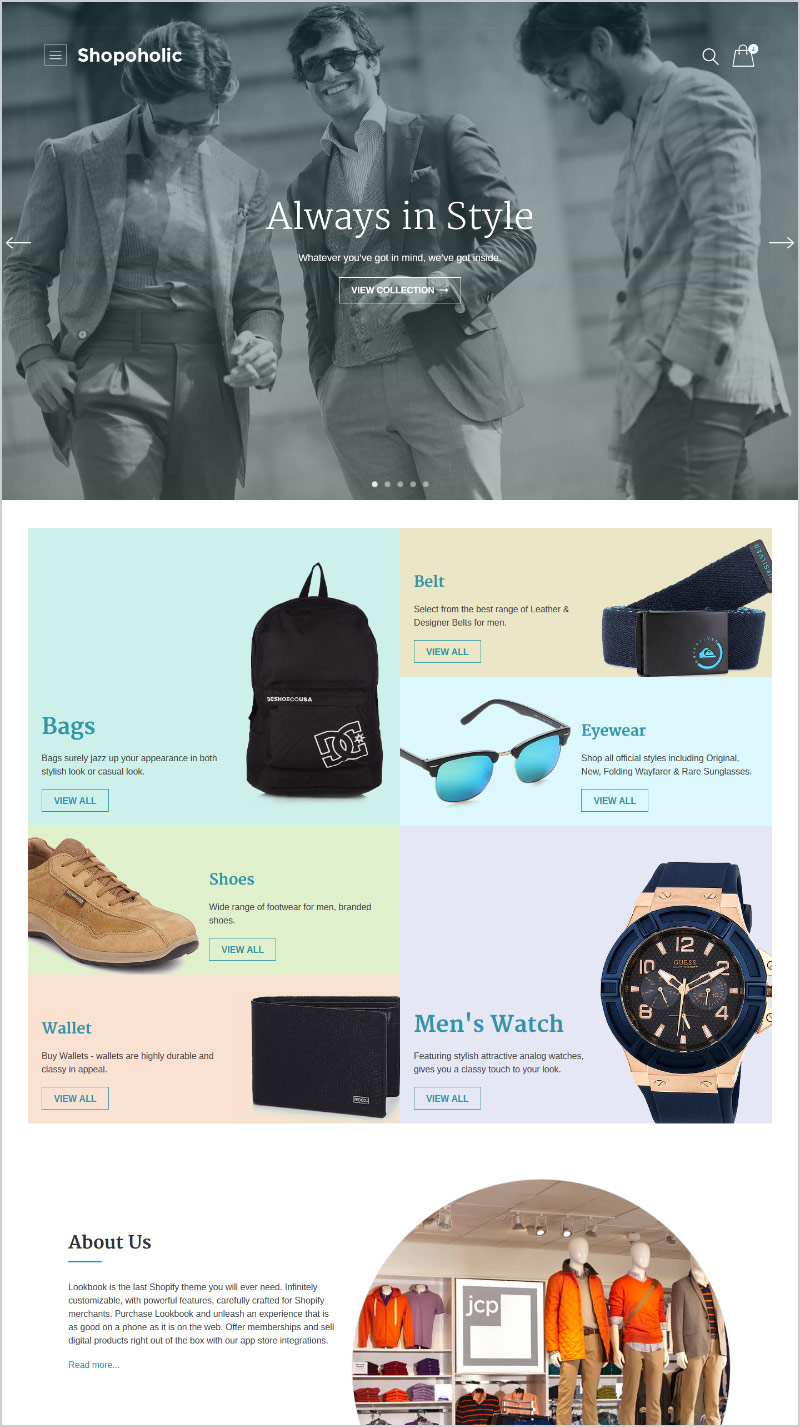 Download the theme and install it. Once Shopoholic is installed and running, you can install the WooCommerce plugin for advanced eCommerce features in your shop website.
Just one another click to install the sample data and your website will turn into a ready to use eCommerce website.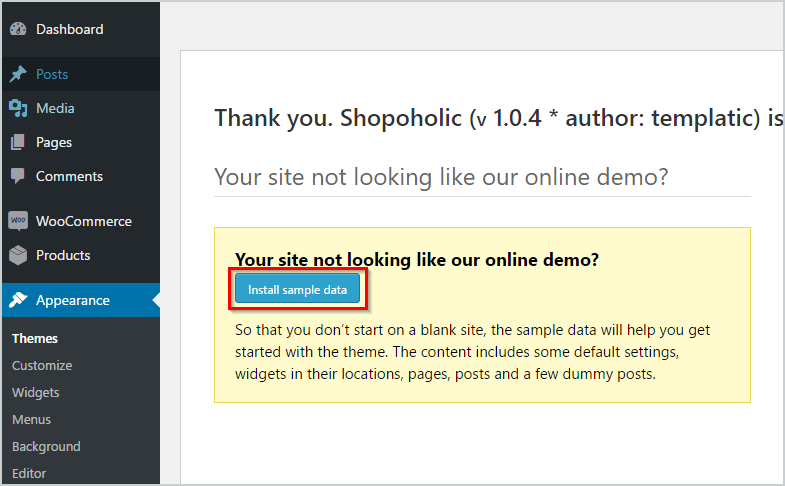 All you need to do now is to replace the sample content with your original products and pages and setup the transaction processing, shipping and order management options.

Organizing your online shopping website
When you decide to create a website for yourself, you start imagining how you want it to be. What you want to show on the homepage, what elements you'd like to see on the sidebars and the color of your site, etc.
So once you get yourself a WordPress theme, the next thing you should do is to customize it according to your requirement. You can get creative by using the options and widgets available with your theme.
If you do so, you'll actually enjoy this part of your eCommerce website development.
1. Changing the logo, color, and background
Personalize your website by setting your own logo. The Shopoholic eCommerce theme lets you set logo and site title. However, if you don't have a logo designed, you can just key in the name of your shop and it will be displayed elegantly as shown in the figure.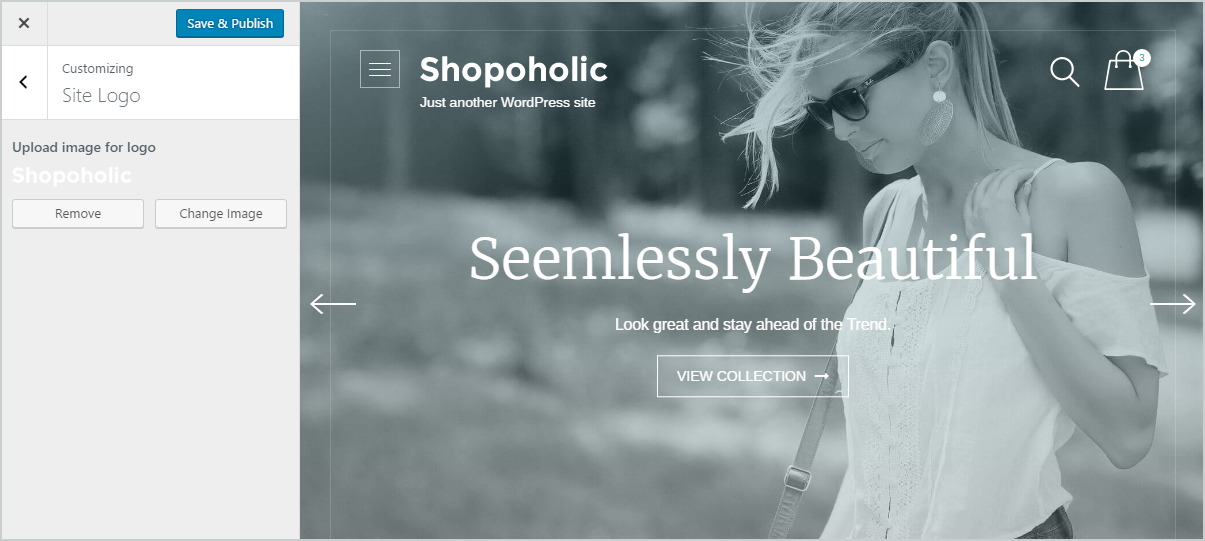 Next, setup the colors according to the subject of your website or as per your choice. You can choose the color of your site using the color picker. So your website can have any shade of color you want.
However, for your convenience, the color scheme of the Shopoholic WordPress Theme is divided into color groups. For instance – The color group secondary affects the color of some buttons, subtitles, and links. The background color will only change the background.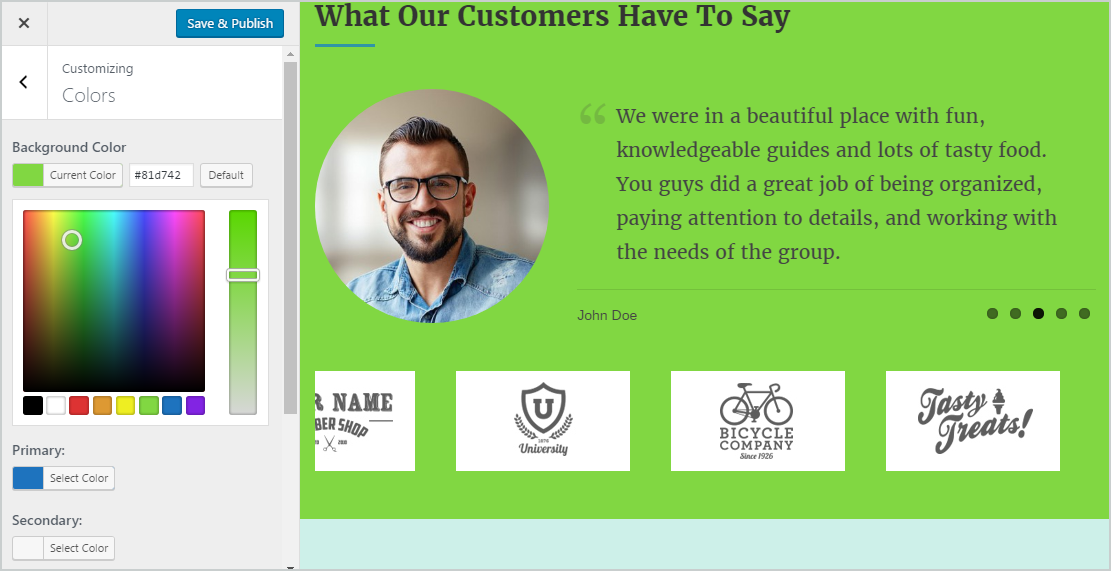 2. Reorganizing the pages of your website
Now when you've got your website running, you need to make it work the way you want. And therefore, a little bit of reorganization is required.
You can log in to your dashboard and have a look at all the widgets you have at your hand. You can use it by dragging and dropping the widget into the widget area. With the easy options, you can configure the widgets to show the exact details you want to display.
Adding products to your online store
With the above steps completed successfully, your website is now ready to display your products for sales. You can now log in to your dashboard and easily add products to your WooCommerce based eCommerce website.
Follow two easy steps to add products to your WooCommerce based online selling website. But before that, we will need to create some categories.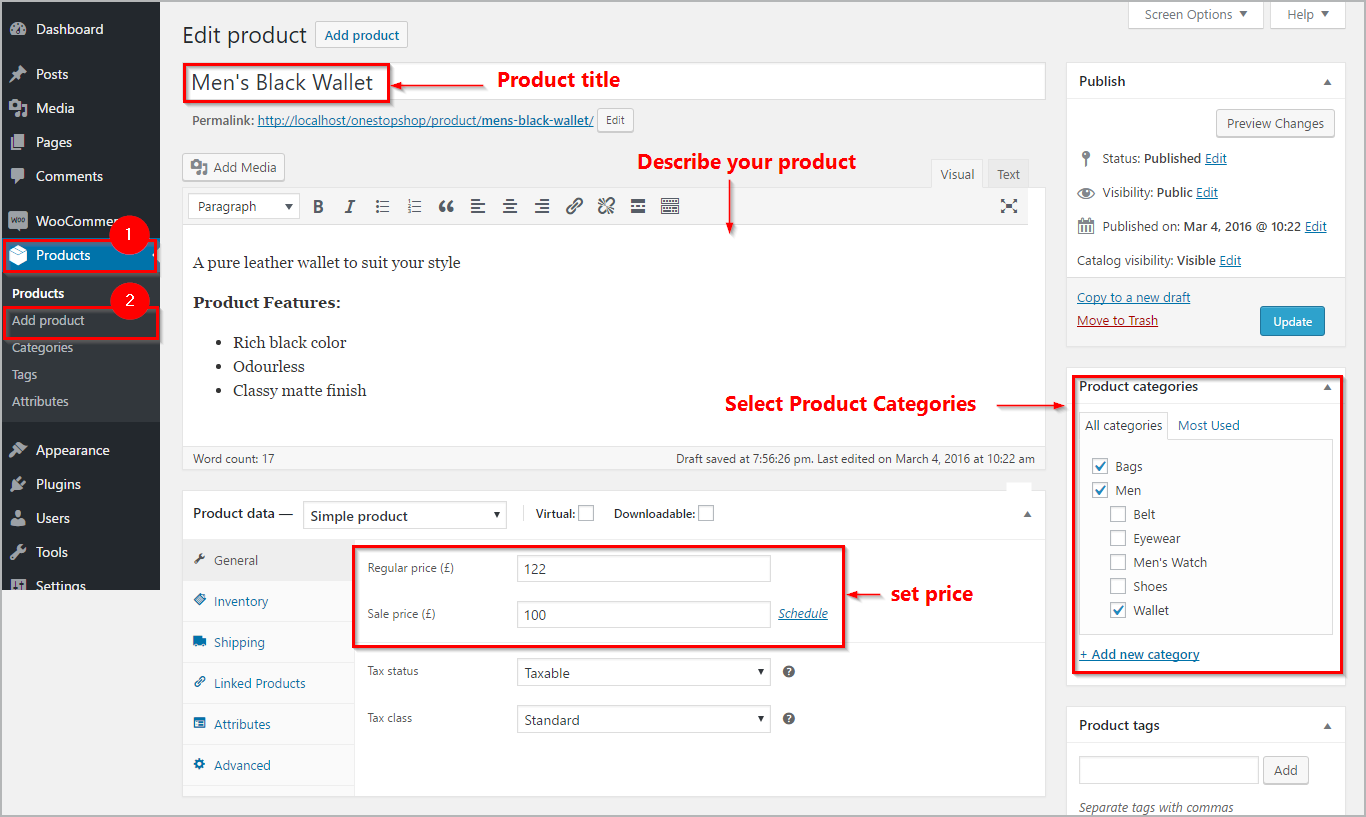 Creating eCommerce product categories according to the product types
Classifying the products on your eCommerce website is necessary because
It makes your website content organized
It facilitates the search facilities for the visitors
Besides, there are many other benefits of proper categorization. So first, jot down all the categories(and their subcategories) that your products would require. For instance – For a book selling website, the categories will be fiction, Romance, history, autobiography, etc. While that for a fashion store will be totally different. While selling clothes online you'll generally provide clothes at in the categories of men wear, Women wear, and Kids wear. Under each of these categories, there can be a number of sub-categories like Casual Wear, Formals, Summer dresses, etc.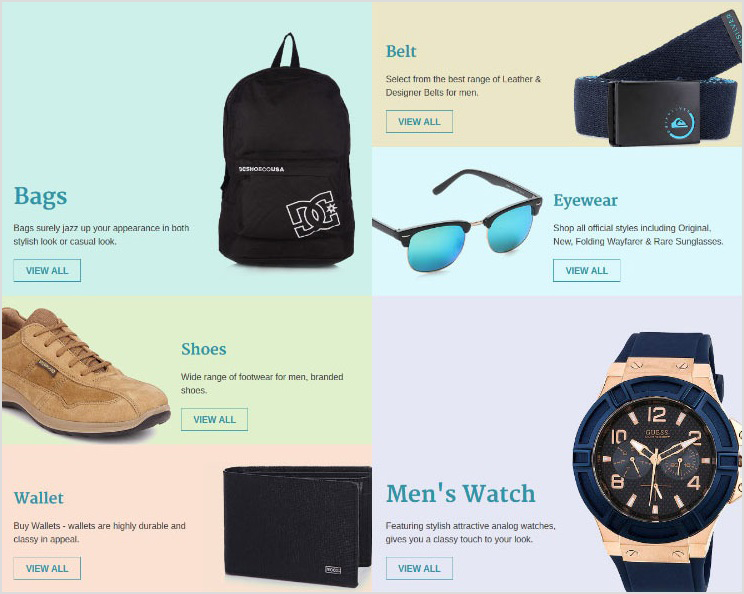 While that for a fashion store will be totally different. While selling clothes online you'll generally provide clothes at in the categories of men wear, Women wear, and Kids wear. Under each of these categories, there can be a number of sub-categories like Casual Wear, Formals, Summer dresses, etc.
A thoughtful and precise categorization of products on your eCommerce website will surely enhance the user experience.
Wondering How?
It's quite simple to see. Imagine a person coming to your online electronics store and searching for a toaster. Now instead of going through all the products on your site, he can directly click on Kitchen appliances and find the sub-categories called "Toaster and Sandwich Makers".
This makes it easy for the visitors to find the products of their choice, instantly. Without wasting time on the products that they're not looking for.
Product title, images, price, description, etc
1.Product Title
Provide a suitable title for the products you add to your website. This is basically the product's name. It tells the potential buyers about your product.
An example of an insightful title is shown in the image below.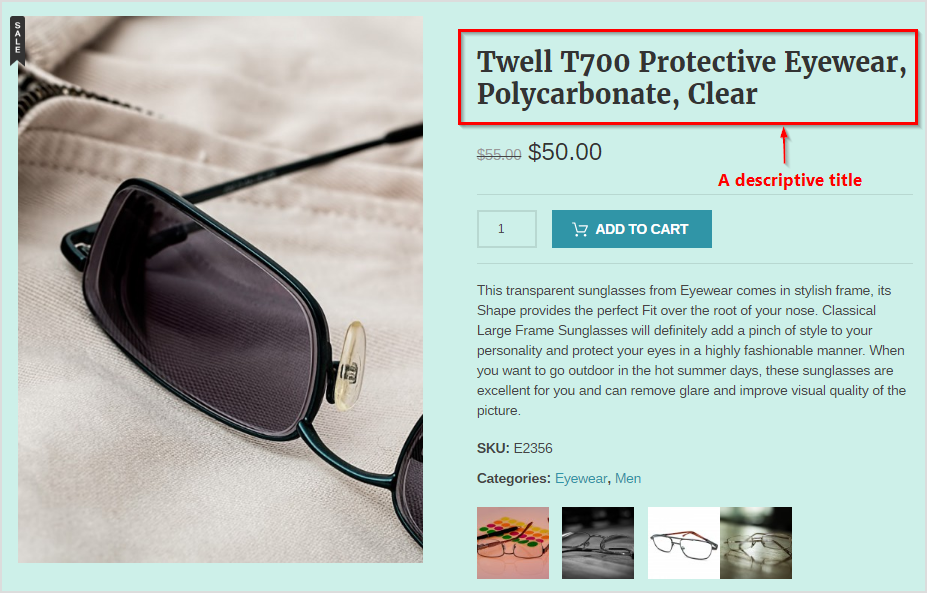 For instance – Consider the title  "Blue Lady Jasmine deodorant for women – 800 ml". It tells you a lot about the product. We're talking about a Jasmine flavored deodorant, that is for Women and the brand is 'Blue Lady'. Titles like this do not only help SEO but also helps.
Titles like this do not only help SEO but also helps the visitors find their products easily and quickly.

2. Adding the Product Images
There's no need to explain the role of product images on your eCommerce website. The images say it all about the product. With WooCommerce and WordPress, you can add multiple images of a product for your eCommerce website.
Try to use the exact image of the product
Avoid using misleading images on your product pages
Use multiple images of products, wherever possible
Use high quality, optimized images on your site for best results
PS: You must have seen a few website where the cursor on a product image shows a zoomed version of the image section. You can easily achieve this using the YITH WooCommerce Zoom Magnifier or the WooCommerce Image Zoom plugin.

3. Product Description
This section lets you write down the details about the product. Find a few words to let the buyers know what the product is all about.
The details here do the job of the salesmen you have at your physical store. Use this section to convey all the important qualities or characteristics of the product.
For instance – The image below shows how the product details will appear to your prospect customers on the front end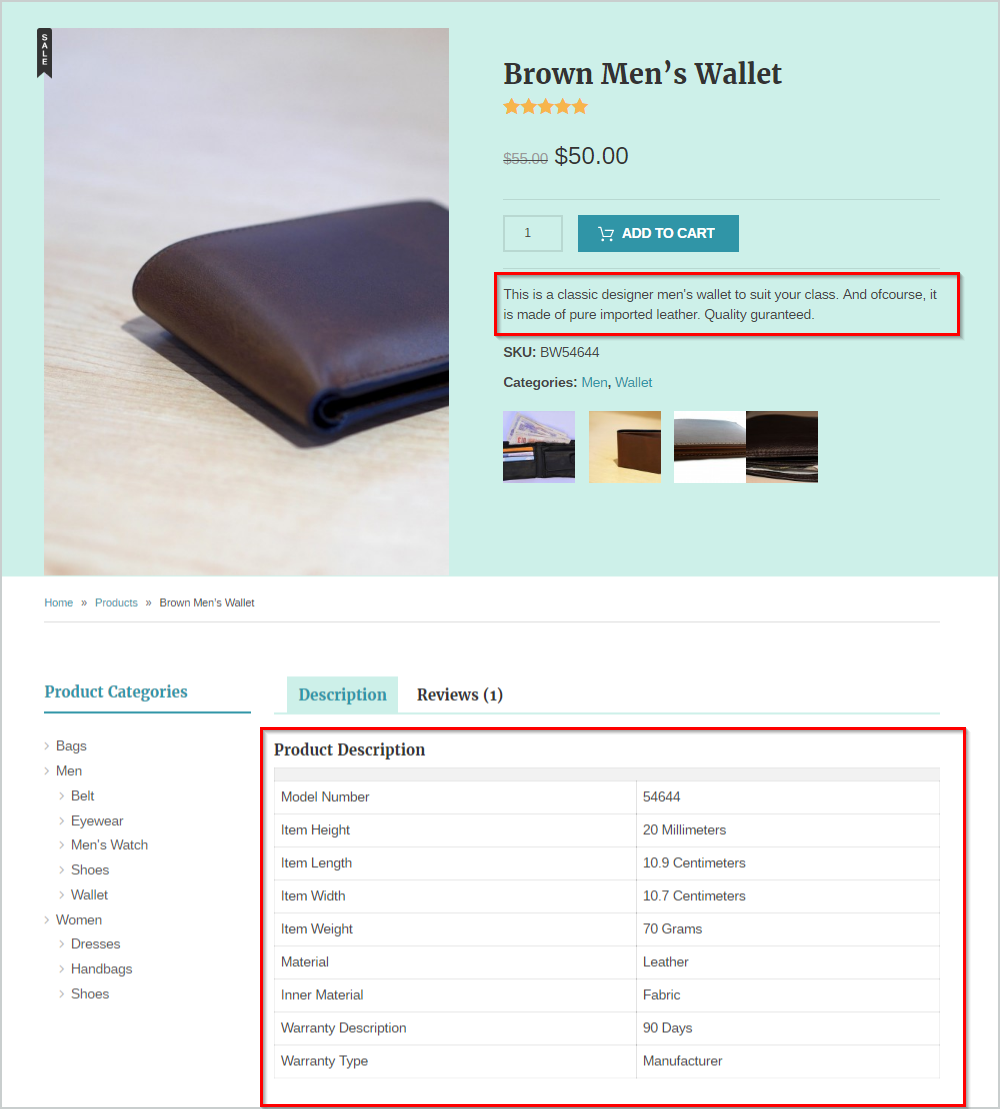 Accepting payments for your products
Ecommerce websites are the kind of websites that involve a large amount of transaction processing. Against the goods your users' purchase, you want your website to be able to accept those payments.
To simply manage the payment options of your WordPress eCommerce store, you can go to the checkout settings page.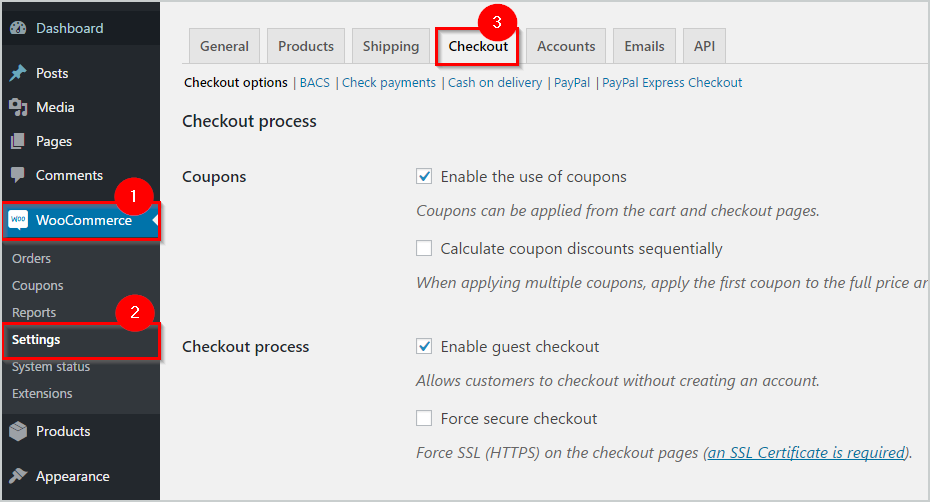 You can use this guide for Payment method settings with WooCommerce. WooCommerce allows you to integrate the payment processor of your choice to accept online payments through your eCommerce website.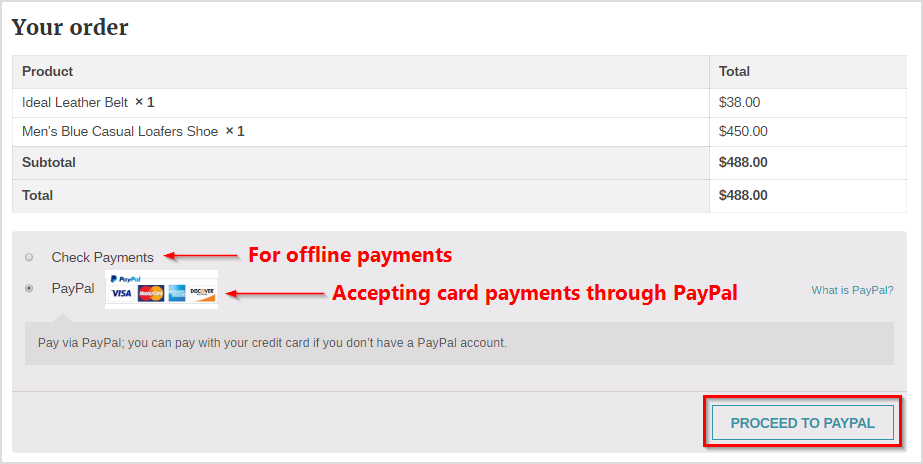 You can choose the payment processor for your online shop by considering the following:
Choose a payment gateway that provides 100% security assurance for secure payment processing
The convenient gateway according to the area of operation of your e-store
Consider the processing fee and assess if it is appropriate
If you are selling products on recurring basis, make sure that you choose a payment gateway that allows it
The payment gateways are the modules directly responsible for how you can accept payments through your WordPress eCommerce website. However, flexibility is one of the best things about WordPress and so you can choose from a large range of WooCommerce payment processors.
Managing inventory
Be it a general store with physical products or an eCommerce website selling products, inventory management of a store is a vital process of store management.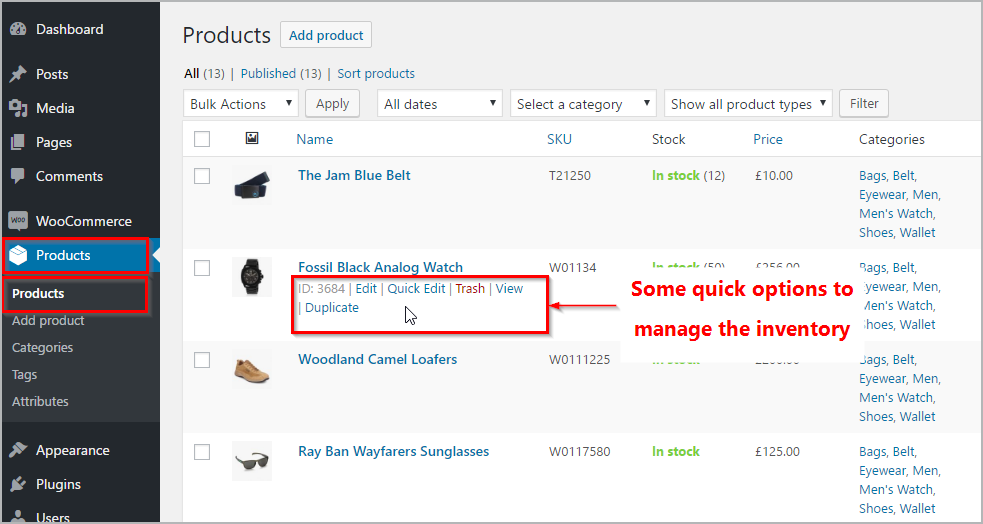 Thankfully, WooCommerce comes with all the features to let you manage the inventory very easily. Check out the complete details on how you can manage inventory with WooCommerce.
With the quick edit options, you can instantly manage the inventory, change categories of the product, manage tax classes, prices, etc.

Setting price, taxes and Discount
WooCommerce lets you easily define the tax classes for your products. The tax classes are basically tax rules that are different for different product groups and buyer locations.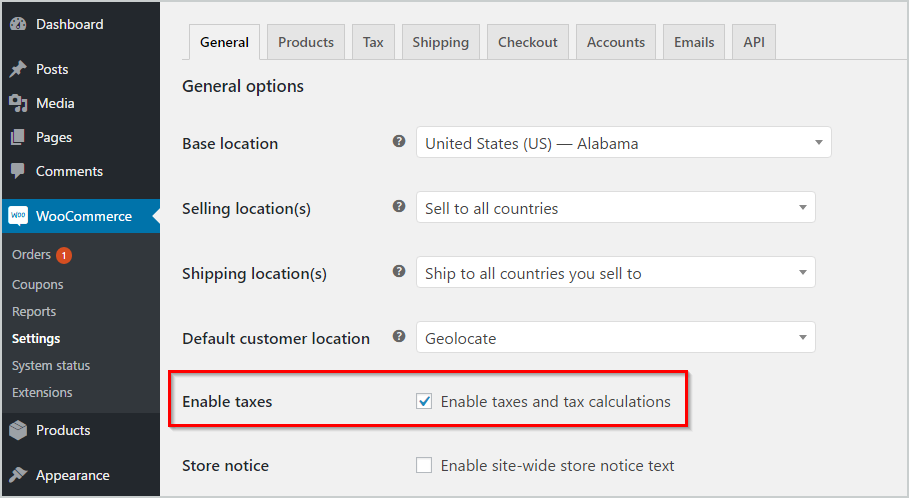 Once you enable taxes, you will be allowed to control all the aspects of how you want to charge tax by navigating to the dedicated tax tab. Create tax classes as per your requirements. The tax will be automatically calculated on each taxable product on checkout.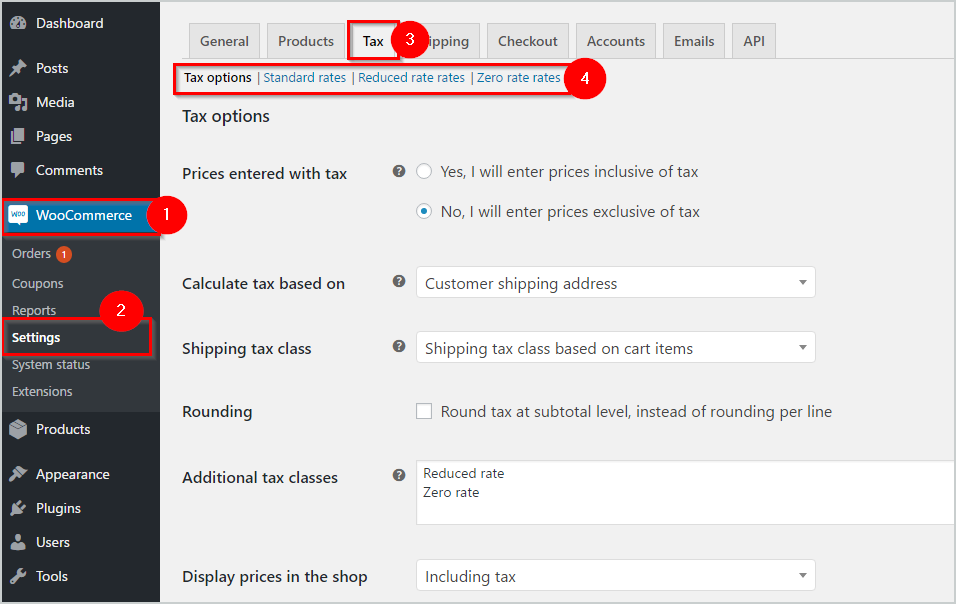 Also, you can define the discounted price for each product, enter the discount commencement and end date. So for that specific period, the users can buy the product at a discounted price.
The screenshot below shows how the discounted and the basic price appear for a product during the sale period.

Managing orders, and shipping
When a person places an order, the smart WooCommerce will reduce the inventory, accept payments and show you the order status. Once, the order is placed by a customer, you will be able to view it from your dashboard.  Each new order will be assigned a unique order id along with order details and the order status.
Here is a complete guide on How you can manage inventory with WooCommerce.
Managing shipping and fulfillment of your eCommerce products
For the delivery of the physical products sold through your website, you will have to promise a safe and timely delivery. Ideally, you should acknowledge the estimated time of delivery for a product. And the best practice is to ensure that the product reaches the buyers quickly once the order is received.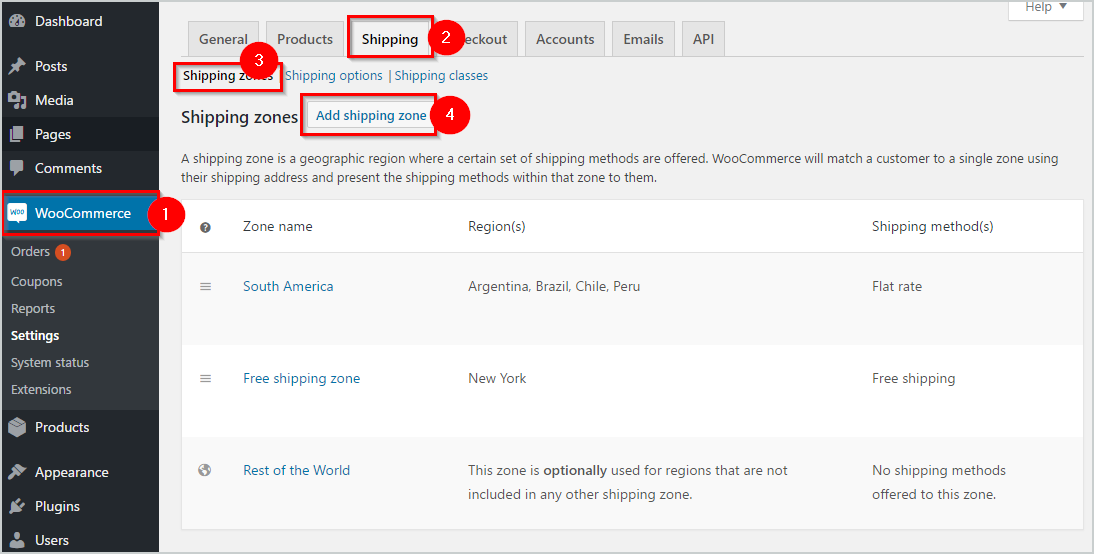 It totally depends on you if you want to impose the shipping charge or not. If the shipping charge is to be accepted, it will be calculated during the customer's checkout.
On the other hand, for the delivery of goods, you will need to hire some eCommerce logistic companies. They responsibility collect the products from your warehouse and deliver it to your customers. Mostly, such services provide the customers with the "Tracking Code", through which they can trace the location of their goods during the delivery process.
Mostly, such services provide the customers with the "Tracking Code", through which they can trace the location of their goods during the delivery process.
If the operational level of your website is limited to a certain region, local logistic services prove to be more efficient. However, the choice of your logistic partner depends much on the type of goods you sell and the locations you are supposed to deliver the products to. Anyways, you should always go for a
Anyways, you should always go for a logistic service with a good reputation among the customers. That assures you safe, affordable and timely delivery of your products to your customers.
Ready to create your own eCommerce website now??
With the availability of the CMS and eCommerce platforms, creating an eCommerce website has become easier. You won't need to hire experts to get your work done.
So even if you are not a programmer or computer expert, you can create and maintain your online shop easily. Besides, the WooCommerce and the theme documentation can help you set up your website easily.
And now is the perfect time to take the first big decision that can change the way you look at running a business. Digitize your shop and let more and more people buy your products regardless of the physical boundaries.
Get started now.