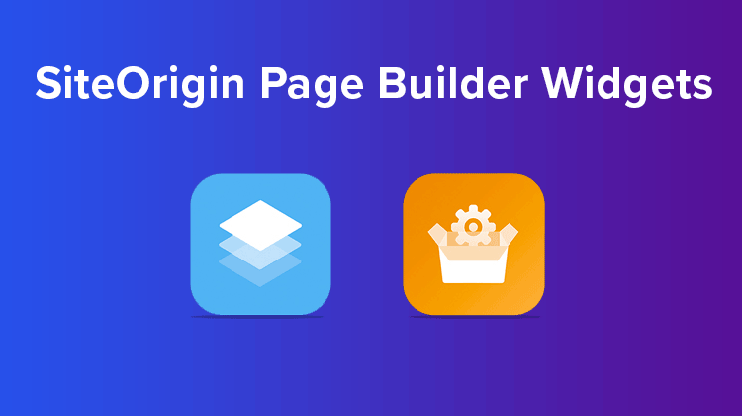 Using the page builder by SiteOrigin and looking for some enhancements?
Here are the best add-ons for the SiteOrigin page builder that adds widgets and enhances the features of your page builder. The widgets are in the form of hero sections, or some templates of modal/pop up boxes, carousel sliders, etc.
They come with all the customization options you'll need to make them match your theme design.
These widgets are in fact pre-designed sections/modules/screen elements, that you can directly integrate into your website with little or no customization.
How do they work?
SiteOrigin page builder makes website making easier with all its drag and drop features. The page builder lets you re-create/design your pages by arranging widgets into the various section of your website.
Most of this add-ons are free to download. Once you download the plugin/s, you can install them just like any other WordPress plugins.
So here are the four best SiteOrigin page builder widgets addons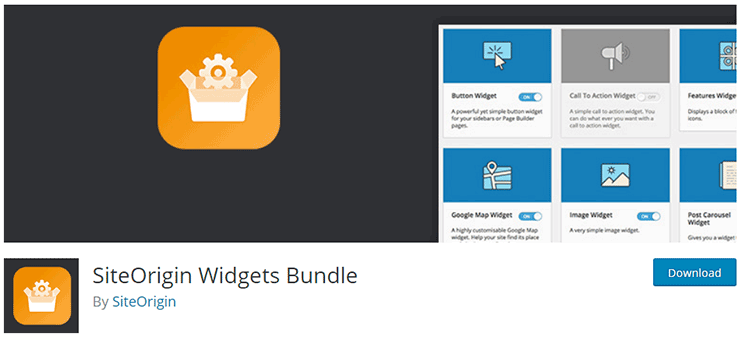 This is an extension for the SiteOrigin page builder's maker itself
The widget bundle by SiteOrigin comes with a package of customizable widgets that work with the SiteOrigin page builder. The widget bundle plugin is free and can be installed as a plugin into the website with SiteOrigin page builder.
If you need extra widgets, you have the Widget Bundle plugin by SiteOrigin.
The widget bundle plugin is basically – a bundle of useful widgets. It comprises of some of the very useful widgets like buttons, images, call to action, post carousel, etc.
The widgets are thoroughly customizable and easy to use. You have the advanced forms and icons that you can include into your website with this widget bundle plugin. With the customizable elements provided by the widget bundle, you can create beautiful buttons, tables, and slider in minutes, and obviously, without touching a line of code.
Site Origin widgets from Livemesh
The live mesh widgets for Site Origin page builder are available in two versions. You can download the free version from WordPress.org or go for the premium version.
If you are looking for some basic widgets to be added to your website, you can go for the Livemesh's free SiteOrigin widgets. The pro version of Livemesh widgets do have some best and advanced features.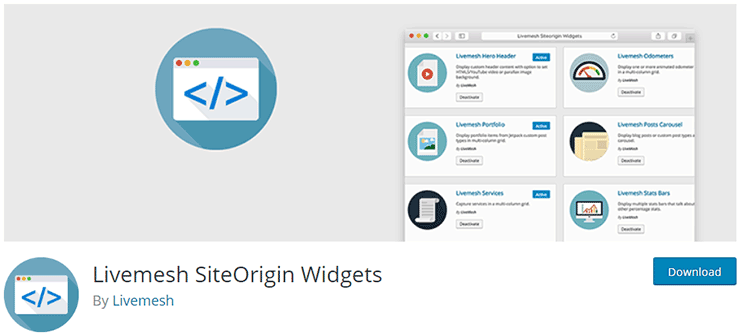 If you are just trying out the SiteOrigin plugin on your website, you can go for the free version of the Livemesh widgets for SiteOrigin Page builder. They do provide some very interesting elements for free.
Livemesh widgets for site origin can be used in any widgetized area of your website.
Lets you describe your services elegantly and effortlessly
There are 3 different versions of the service section designs. And there's a light as well as the dark version for each of them, so in all, you have 6 different looks to choose from.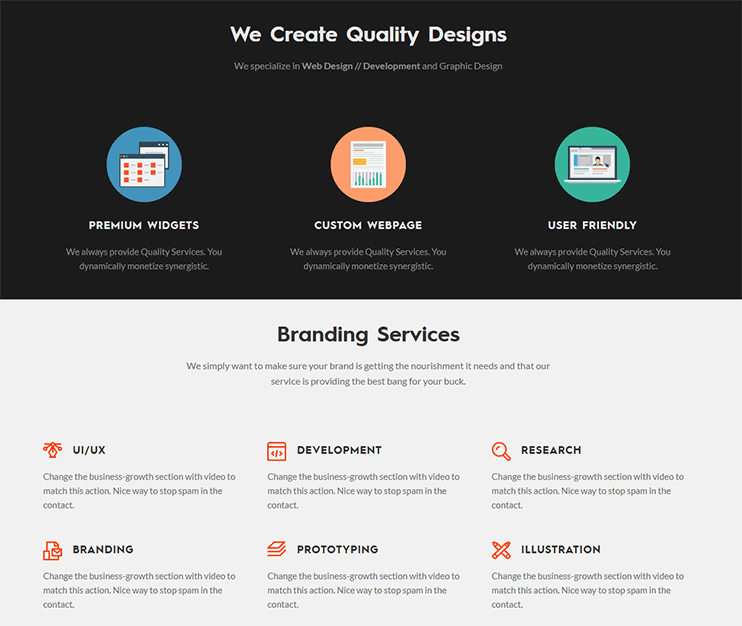 Accordions
When it comes to space management, you can use the accordion/toggle element to place the content.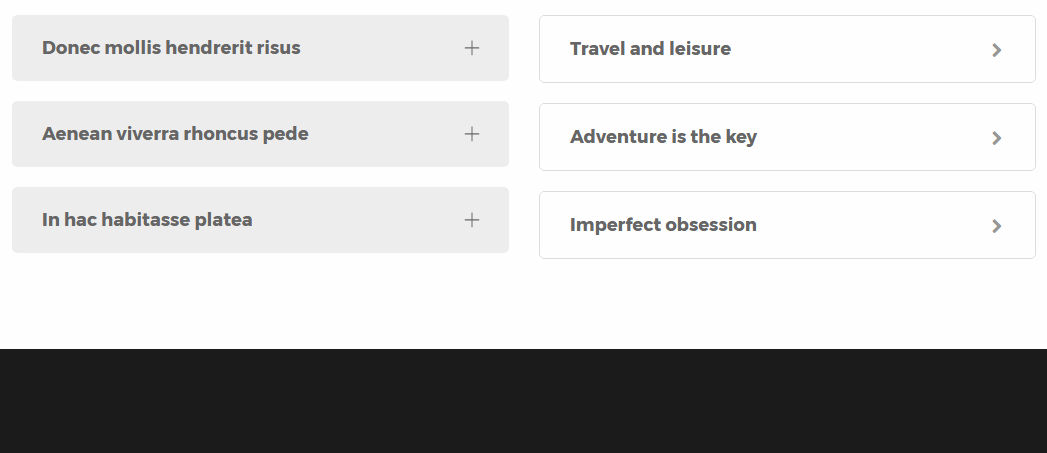 Hero sections/video banners
You can go for a static image, or video banner using YouTube or HTML5 video.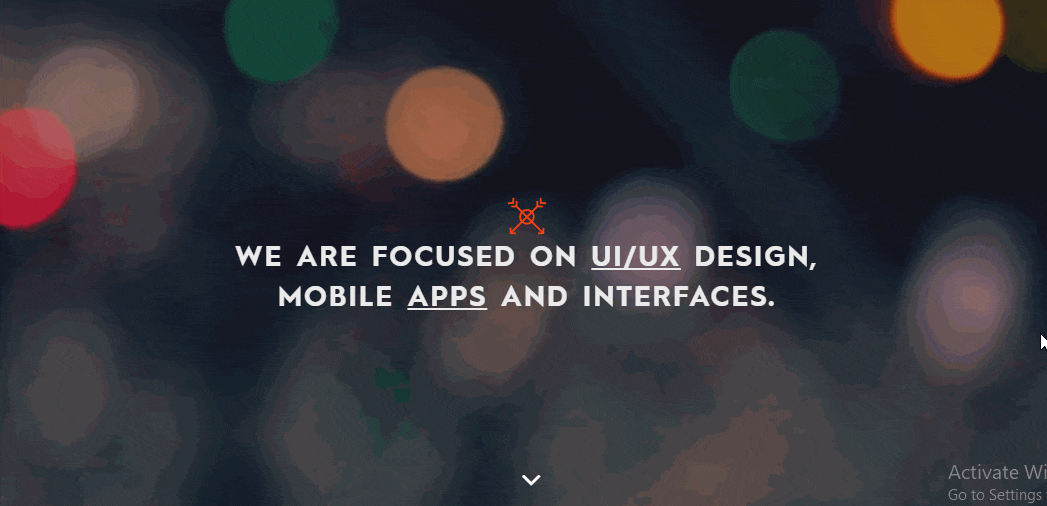 And a lot of buttons…
Buttons are one of the most important elements for your website. The free version lets you choose the color and shapes. It will also let you set the hover color. Also, you are allowed to set icons on the buttons as per your choice, to make them more intuitive. However, for more hover animations, you need to go for the pro version.
Post carousel variations for displaying a slideshow of your blog posts: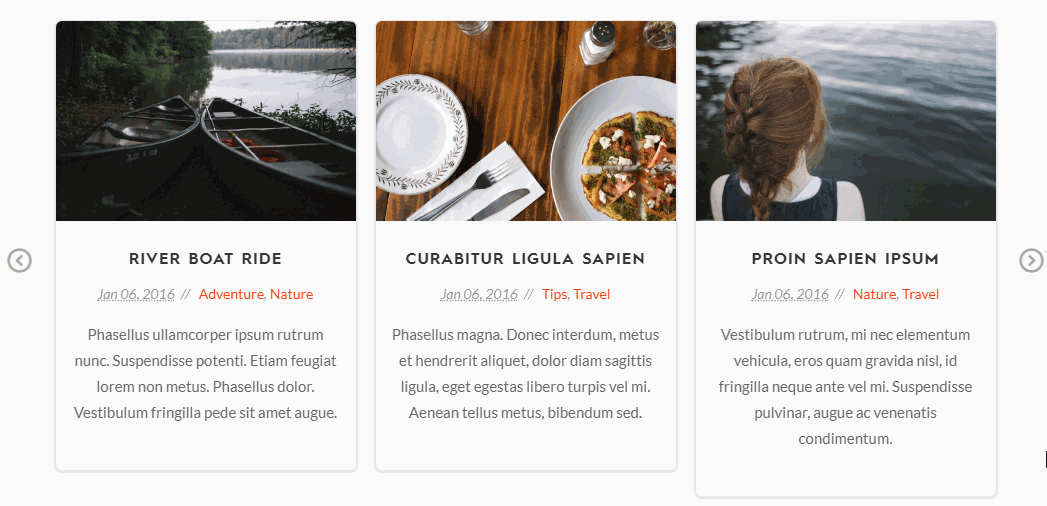 Attractive counters


Besides these, there are many other important elements like
Team profile sections
Sliding testimonials
Animated pie charts
Pricing tables
Generic carousel to showcase content of your choice
Responsive tabs
Portfolio grid
Blog post grids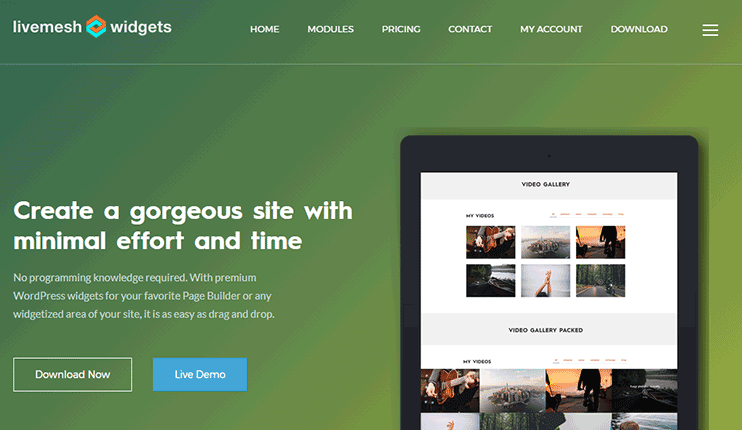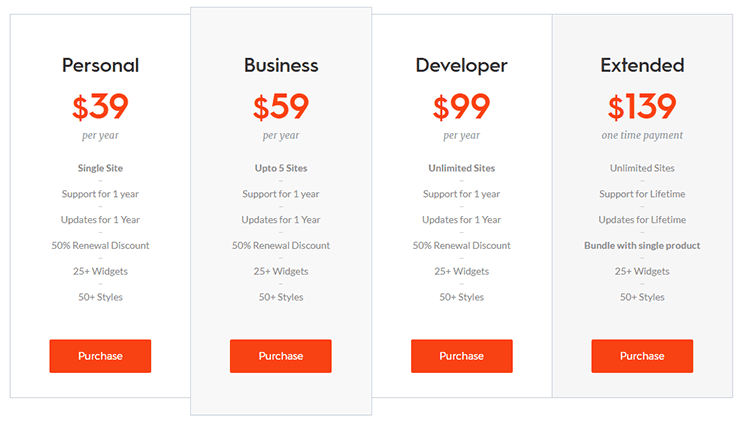 Ultimate Addons for Site Origin page builder
Ultimate Addons for SiteOrigin will add some interesting widgets to the SiteOrigin widgets bundle plugin. This free plugin comes with simple but useful elements that you can use into your website built with SiteOrigin Page builder.
To use these widgets, you need to have the SiteOrigin Widget bundled installed and active.
It has some useful widgets like the team widget to introduce the team members, the testimonial widget to show rotating testimonials, the divider widget for customized divider between two sections and the tabbed widget to let you show the content in a tabbed format.
Widgets for SiteOrigin plugin by WPinked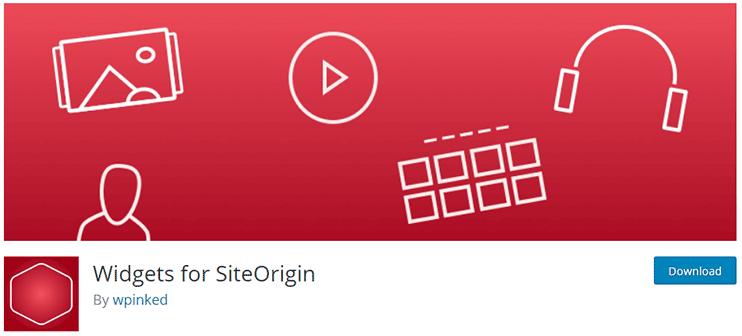 This plugin too has a free and premium version. The free version of Widgets for SiteOrigin Plugin works with the free as well as the premium version of the SiteOrigin page builder.
While the premium version of this plugin is designed to work with the premium SiteOrigin Page builder plugin.
Download Widgets for SiteOrigin by WPinked for free
Blog Widget
Portfolio Widget
Testimonial Widget
Person Widget
Pricing Table Widget
Filter Accordion Widget
Audio Widget
Video Widget
Media Box Widget
Slider Widget
Alert widgets
Number Counter Widget
Circle Counter Widget
Bar Counter Widget
The Divider widget
Button Widget
Tabs Widget
Accordion Widget
Get Widgets for SiteOrigin plugin by WPinked

SiteOrigin page builder by Pheonix (For the best WooCommerce widgets)
If you want to use SiteOrigin page builder, with your eCommerce website powered by WooCommerce, you should try out the SiteOrigin widgets for WooCommerce by Pheonix.
This plugin integrates some of the very useful widgets that you can use on various sections of your website. For example, here's an example of a side carousel, that lets you display your products using the carousel.
With this plugin, you will have some best features like –
Showcasing selected products or "Featured collections"
Widget to show new arrivals/bestsellers
Show category based project groups
Widget to show products on sale elegantly
Such features, do help boost the usability of your website and ultimately boost sales. Because when it comes to eCommerce, innovative ways to showcase your products are always welcome, and that's what these widgets lets you do.
In short, the SiteOrigin widgets by Pheonix can be an enhancement for your WooCommerce based eCommerce store.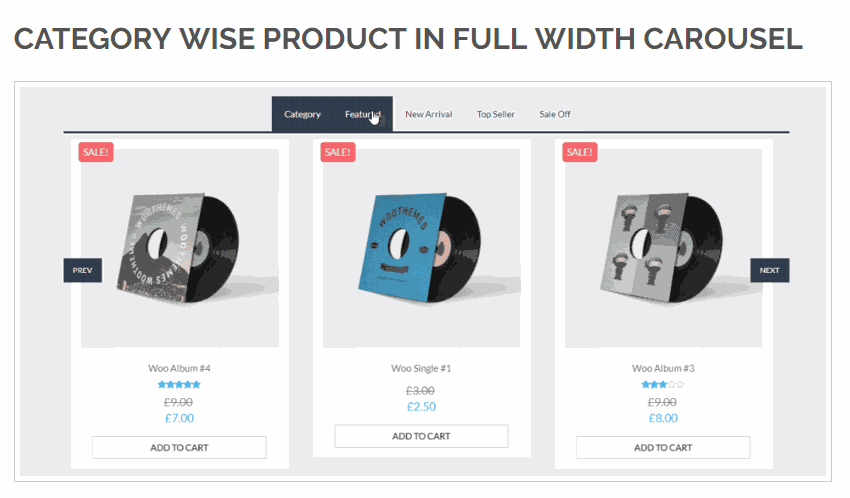 Note: This plugin won't work if you are running your WooCommerce website as a multisite network. Well, it does support multilanguage websites.
Get WooCommerce SiteOrigin by Pheonix

Widgets by code light SiteOrigin page builder
The code light widgets for SiteOrigin page builder are simpler but useful.
This page builder has some most beautiful modal popups. For instance – You have popups for google maps, single image, gallery, video or a full-screen popup.
So if you are looking for a widget that lets you create customized and elegant modals, you'll have some fine options with the code light widget.
Moreover, you have elegant counters, Interactive text styles, testimonials widgets, etc. Also, there are flip boxes to display content beautifully.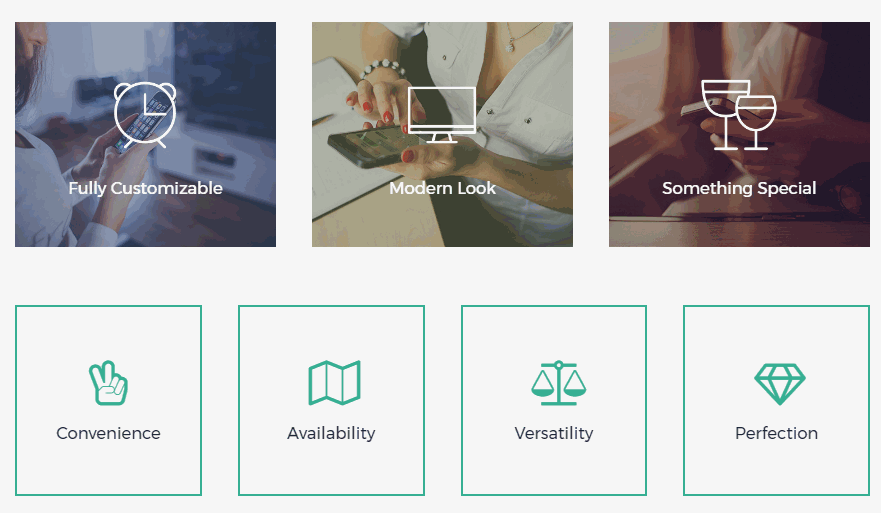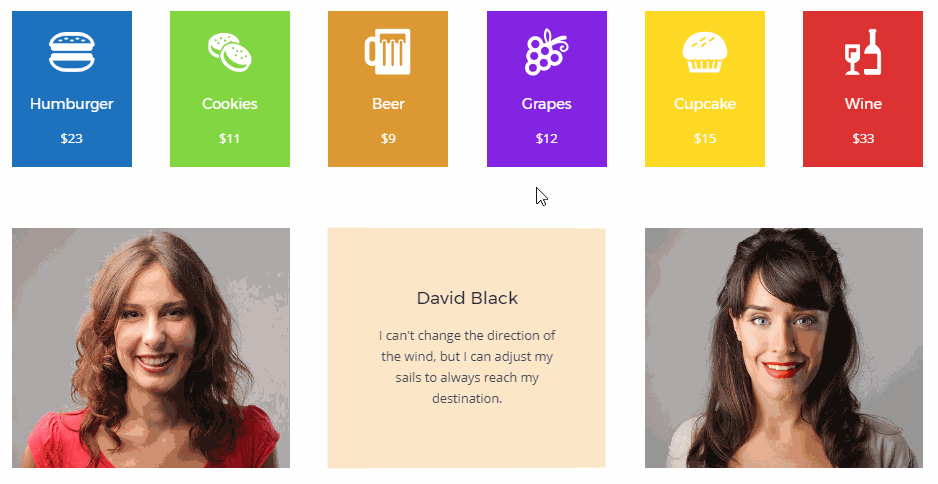 Another important element of this free plugin is the banner styles. The banners are fully customizable, and you can use them as per your choice.


Download SiteOrigin Widgets by CodeLights
Conclusion
`These were the some of the coolest add-ons for the SiteOrigin Page builder. You can use them with your SiteOrigin page builder for quick and efficient site-building.
Read my full SiteOrigin page builder review here>>
If you are a programmer or a web development agency, the SiteOrigin Page builder will accelerate your website designing process.
Don't hesitate to share your experiences with SiteOrigin or any of these Page Building add-ons, if you've used them for any of your projects.
Summary
Reviewer
Review Date
Reviewed Item
SiteOrigin Page Builder Widgets
Author Rating