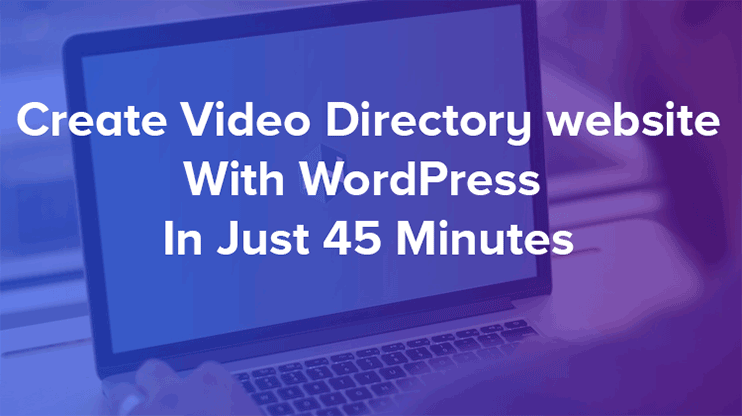 It is possible to create fully fledged Video directory websites with WordPress, on your own, in less than 45 minutes with this Video Directory WordPress theme.
The same video directory WordPress theme can be used to create YouTube-like video portals, an entertainment website, or any kind of video website with front-end submission system.
Following the simple steps mentioned below, you can create and manage your own website and also earn some passive income through it.
Prerequisite checklist for creating Video Directory website with WordPress
Before we start building video directory WordPress website here is a glimpse of
Decide Purpose and Goals, We already have one purpose to create a directory for video but the goad should be determined. Why and how you want to create the Video portal within given time frame.
Register the domain name
Get efficient hosting for a video-rich website
The suitable WordPress theme to create your video portal.
Connect Your Domain Name to Your Website
Plan and Develop Content which attracts visitors
Promote Your Website on various platform.
Track the performance of the video directory
Keep Up the same Cycle of Continuous Improvement
Get Domain name and hosting service
The better idea is to think about the domain name and hosting thoroughly in the first place. Before you get started with your website making, you should be sure about your domain name and choose a hosting service.
You can definitely move your WordPress site to a new domain or host, but that's a little complicated. So better to do it in the first development phase of your site.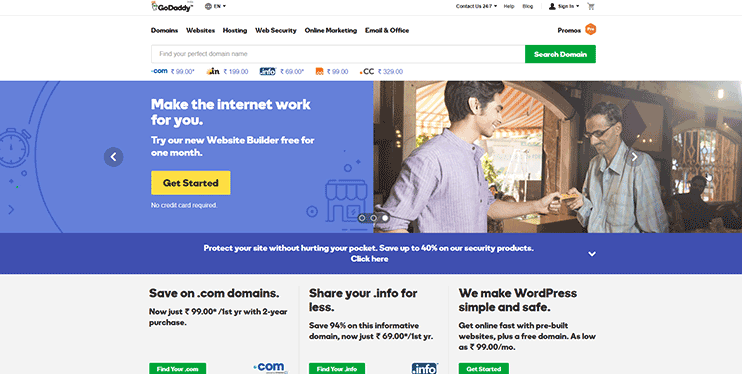 Register the domain name for your video directory theme
To register the domain name, you can rely on popular domain registrars such as  GoDaddy or BlueHost. A domain name represents your website's permanent address on the internet.
Now the question arises, How and where to book domain? Follow the simple steps below to book your domain.
Decide suitable name according to your site goal.
Go to the registrar's site.
Use the search bars provided by the domain name registrars, and see if they are available.
If the domain name you want is not available, you must try a new one with little variation.
When the desired domain name is available, you can check out for it. The details about your domain name will be sent to you by email.
Confirm your purchase through mail and put your domain into work.
Register the hosting service for your Video WordPress website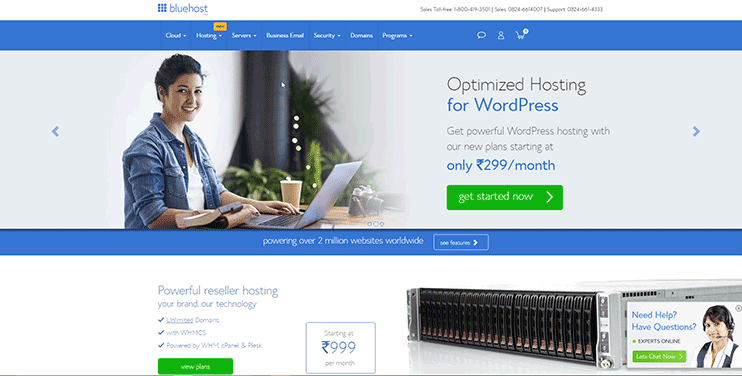 Signup now to get our discount – only $2.95/month.
Templatic Themes fans get a special low price when hosting with Bluehost. Signup and claim this deal.
Now we have registered the domain name, the time is to find a perfect host for your video directory website.
Follow the steps to book secure and efficient and affordable hosting:
Generally, I prefer BlueHost for all my hosting requirement. Because it has the affordable packages for hosting and provides secure service.
Check the hosting plans available.
Chose the one which satisfies your site's need
Bluehost has WordPress optimized hosting, that makes things easier
Purchase the hosting service and take a step ahead towards building your WordPress Video website
Connect Your Domain Name to Your Website
After purchasing the domain and hosting the time is to connect both together. Change the name server of your domain name to the server's name server where your website is located.
Install the WordPress & WordPress Video Directory Theme
Log in to your Bluehost cPanel account.
Find the Website section and select Install WordPress.
Enter the domain name where you want to install it.
If required, you can edit email address, username & password for the new WordPress installation.
With the steps performed, you have successfully installed WordPress and now you can install the theme to convert your WordPress into a completely
Download and install the Vivo WordPress template
We are all set to create a video directory website with our domain and hosting ready. To create Video Directory WordPress website, we will use the Vivo Directory software. Download Vivo video directory template from here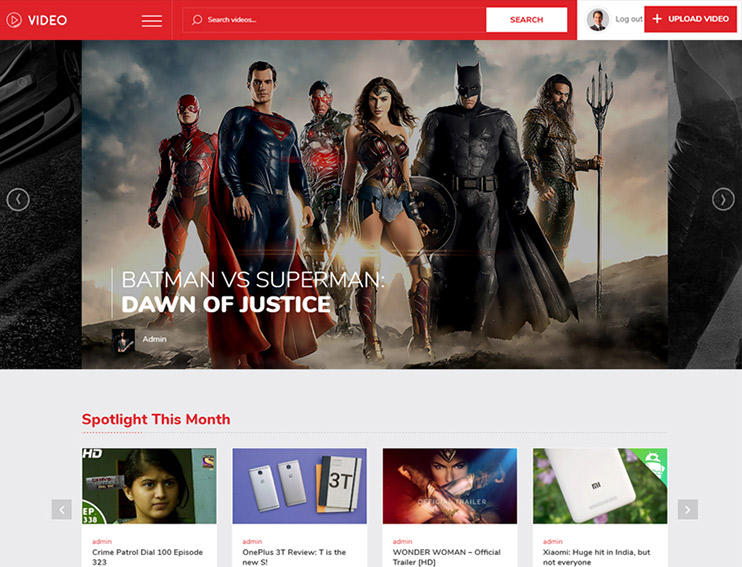 Now upload the Vivo video directory theme on your WordPress dashboard and activate it. The theme comes with one click installation. Click on import sample data and your site will turn to Video upload directory where you can allow users to upload their own videos on your site in simple steps.
Video directory WordPress theme is lightweight it takes fewer resources than any other directory software because it has no heavily coded plugin which consumes more resources. Also, the theme is compatible with plentiful plugins that you can use to extend the functionality of your website.
The theme can be used for education video portal, social video portal personal video series, video channel, news channel and sky is the limit for your own choices.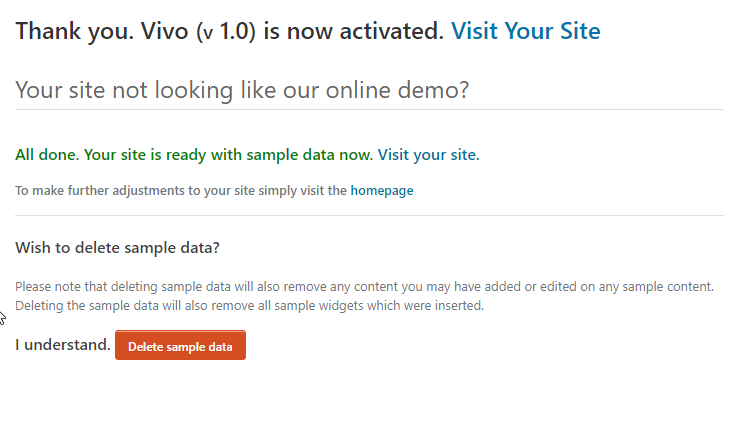 Customize your Video Directory WordPress software
You can customize your Video Directory WordPress template and make it look and work exactly the way you want. We'll start with the branding of your website.
Replace the logo and site title and footer credits
The website design, brand logo, and the site color represent the identity of your business. Adding logo in vivo template is easy. Change the logo, title and background color of the site. you can edit it from the theme customizer.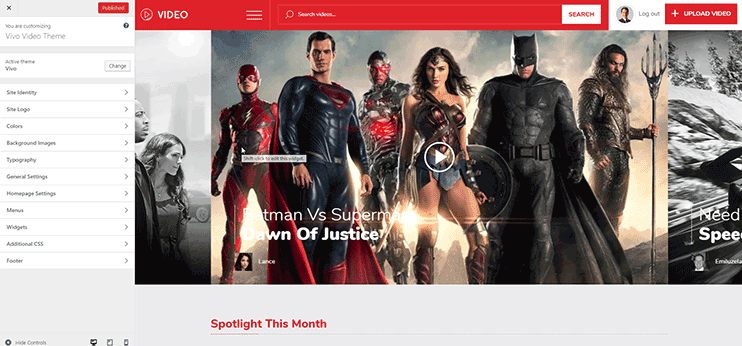 Changing colors and background
It's unlikely that you'll create a website that has just one color, so you should consider each individual color and overall color scheme, as well as how well they suit together on your Video directory site. You can consider the secondary colors of your site fit with the primary color.
Re-organizing the homepage of your Video website as you like
The Vivo Video directory provides flexibility to change the appearance and the behavior of the theme as per your choice.  You can arrange the widgets on the homepage to create the user interface as per your choice.
Vivo Video directory WordPress template is fully widgetized, so you just need to rearrange it as per your choice.
Offering Video submission on your video website template
Allow your site users to submit free videos with detail description. So it brings best results and draws more traffic to your site.
The visitors will get to watch verity of videos having various categories. Consequently, you can attract more traffic to your site.

Allow various video format types
Listed below are a number of file formats supported by Vivo template theme media elements.

Create all the categories that you want
Categories are often used to order & group the content into different sections of the website. A website video WP directory content on a variety of topics can divide this topic into smaller sections by using categories. This is the same approach of grouping the content. As if you are selling your products online, your categories will be a variety of products which has the same characteristics or attributes.
So create categories on different topics. These categories allow your users to upload their content of the distinct patent.
Categories are one of the main strengths of any website(Especially for Directory & E-commerce). It is not only best for the search engine crawlers to understand your site's features. It is also better for the potential users of the video directory. 
Integrate WooCommerce with the Video WordPress Directory site
You have created perfect video directory which has everything. add some more features that can reward you back. Integrate the e-commerce into video portal with the help of WooCommerce plugin.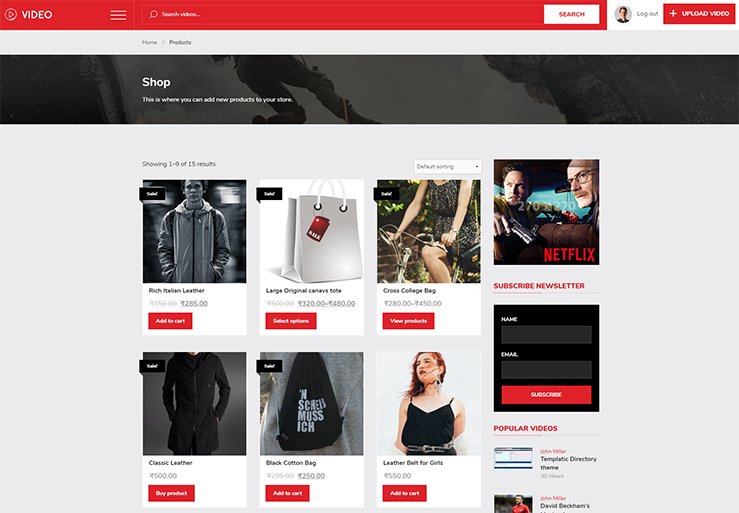 Create an online store along with the video directory.  More video draws more traffic and you can utilize the traffic and convert them to purchase something from your site.
You can create the videos of your product and redirect to the shop page where your client can buy it. That way you can utilize the template multiple ways to brings double benefits of using this amazing video WordPress template.
The video and shopping combination is great. It is very useful for those who want to provide the product usage tutorial along with purchase link.
For example, you want to sell the CD/DVD set of yoga. You need to convince the client by showing the positive effects of your product. You can add various promo of yoga CD/DVD0 on the website and attract users to purchase the full set if they are impressed with the promo.
As well as if you want to make a site for educational resources. Create video tutorials and testimonial for educational material users.  Redirect them to your shop page if they are interested they will purchase the products.
That way you can get the maximum conversion with the help of video and products.
Ad banners
To monetize your video directory. Banner Ads is  An Important Tool For Internet Marketing. There are many ways to promote the business. One of the ways is with web banners.  These immediately catch user's attention and when visitors click on these ads, they are directed to the web page an of advertising company.
If you're the affiliate member of that company you get paid for a genuine buyer who has clicked on your site
With the video directory theme, you can add advertisement banners wherever you need them.

Promoting and maintaining your Video WP website
Advertising on local channels
Another way to advertise is using the local channels and resources to make people aware of your directory website. Also, you can tell your business listing owner to promote their pages, share on their social media, etc.
Besides, you can use digital channels like television, or email marketing to promote your website.
The quantity shared with many engines makes the video-sharing site ones that must be noticed and utilized.
Promoting your website built in Vivo Video Directory WordPress template
Every video website incorporates sharing your videos online. Depending on advertising and sharing of content requires, You can share it with your friends and connection by just button click on social networking site.

Maintenance routines of your video directory website.
The routines that you must follow for regular maintenance of your WordPress video directory are as follow.
Managing the comments (replying, marking spam, deleting)
Backup of site
Uptime monitoring
Check the submitted Videos
As we have set the default video to submit status as a Draft. The newly uploaded videos by users will be in drafts. You need to verify each video and publish it if you want.
This way you can restrict the vulnerable content on your site. and provide the end user with the useful content they are looking for.
Limit max upload file size
It's also easy to enable or disable upload permissions. No matter how you plan to manage your site the vivo WordPress directory theme has the functionality to make default video post status to draft. So you can verify the video posted by the users on your site. This way you can prevent the unwanted content on your site. It is important because it won't let your user add any vulnerable content which can affect your site's predefined rules and limits.
You can also limit the upload site of the video file as well as the image file. It is a very useful feature because you can manage your site according to your server capacity. because you can limit the user allowance.
Conclusion
So by following the steps mentioned above, you can create a youtube clone video directory website for professional or personal interest using the video directory WordPress theme. You can let your visitors upload their video or let them embed from YouTube, Vimeo or any such popular video portal website.
You can allow paid submission for the videos and earn through ad campaigns as well as other money making video directory features. Check of the full features if this video directory WordPress template here.
Alternately, you can choose a flexible directory software platform to create your online directory website in minutes, easily!